One of the summer's most highly anticipated films is Steven Soderbergh's Magic Mike, an inside look at the world of exotic male dancers. The movie's co-producer and screenwriter Reid Carolin told USA Today that he and producing partner Channing Tatum (on whom the film is based) are planning to bring the sexy story to Broadway.

"We are working on it as a Broadway show, which would be a different story," Carolin said, "more of a romp, more of a fun night out at a club with a story. I'm almost more excited about that than the movie because I think it's the perfect thing for women to go see on Broadway, to be participants in the show."
Magic Mike is the story of a veteran stripper who takes a newbie male dancer under his wing and coaches him about the lifestyle inside and outside the club. No word yet on casting, creative team or timeline for the Broadway adaptation, though the film's star Alex Pettyfer said he would "absolutely" like to be a part of the production.

In addition to Tatum and Pettyfer, Magic Mike stars Matthew McConaughey, Matt Bomer and Joe Manganiello and opens in theaters nationwide on June 29.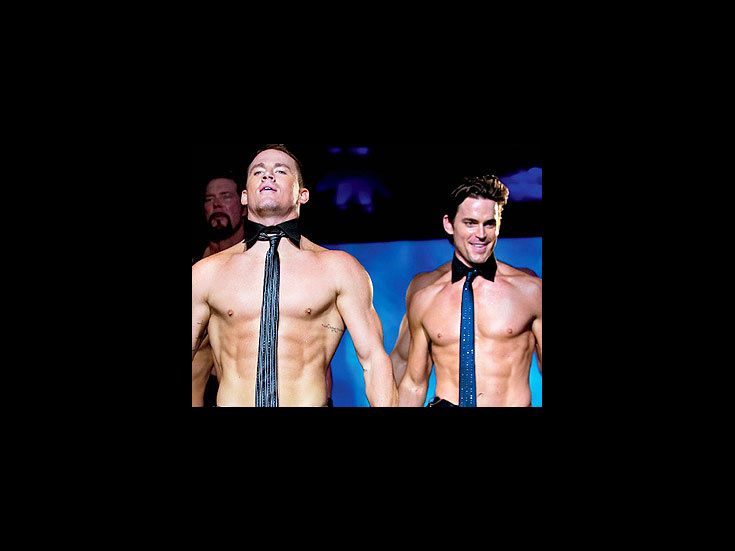 Channing Tatum & Matt Bomer in 'Magic Mike'