Titanic, Maury Yeston and Peter Stone's Tony-winning musical about the "unsinkable" ship's ill-fated maiden voyage and encounter with an iceberg in the Atlantic, is expected to return to Broadway this fall in a brand new revival. Directed by Thom Southerland, who directed an acclaimed version in London last year, the musical will have its Canadian premiere at the Royal Alexandra Theatre in Toronto from July 22 through August 31 before docking at a Main Stem theater. The rest of the creative team, casting and dates will be announced later.

With a score by Yeston and a book by Stone, Titanic details the lives of a cross-section of the 2,200 people on the voyage in 1912, more than 1,500 of whom met their deaths when the ship crashed into an iceberg. The original musical focused on the vessel's passengers in first-class, second-class and steerage with a rousing score that included the tunes "Godspeed Titanic," "The Largest Floating Object in the World" and "I Must Get On that Ship."

Titanic opened on April 23, 1997 at Broadway's Lunt-Fontanne Theatre and ran for 804 performances and 27 previews, closing on March 21, 1999. Directed by Richard Jones, the show received five Tony nominations, winning in all five categories, including Best Musical, Book of a Musical, Orchestrations, Original Score and Scenic Design. The original cast, led by Michael Cerveris, Brian d'Arcy James, Victoria Clark, and David Garrison, will reunite for an unrelated concert in February at Avery Fisher Hall.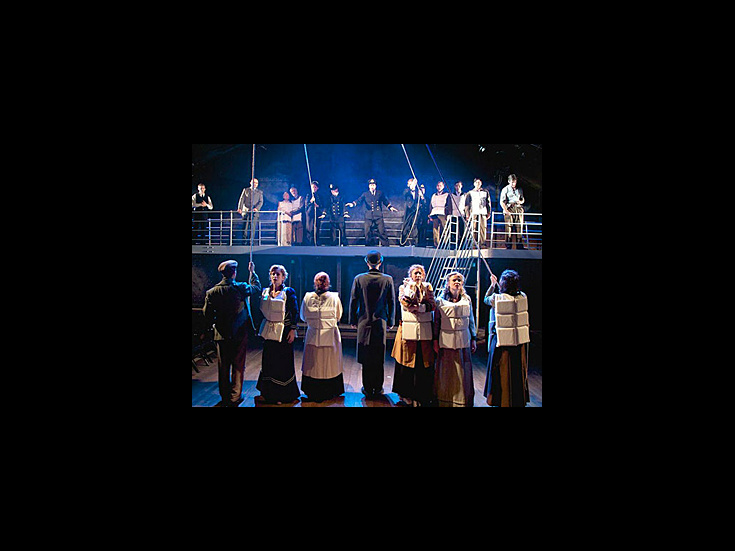 The cast of the London production of 'Titanic'