Stage Combat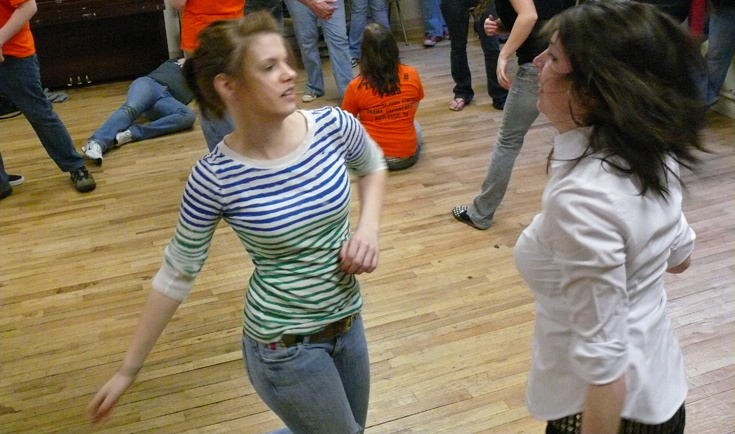 In this thrilling workshop, participants actively enjoy simulated combat during the class and safely walk away learning some valuable techniques. Participants are on their feet to learn the secrets of fight choreography with trained professionals. Safety and collaboration are the whole focus of the session.
Special details for this workshop:
• We suggest this workshop for students ages 13 and over
• Taught by qualified teaching artists
• Q&A with a Broadway performer
• Group rate: $30/person
• Flat rate: $750
• Prices are subject to change. Please call Broadway Classroom for current rates.
Workshop pricing is based on a group of 25 or more. If less than 25, refer to the flat rate.
Suggested workshops
This is the perfect introduction to Broadway, basic theatre, and creativity skills for students recently introduced to Broadway and theatre in general. Explore Broadway's historical significance as well as the ...

This session is taught by Broadway performers. Sheet music will be provided to the group, who will then work with a cast member and a pianist. The workshop recreates a ...