Broadway Close Up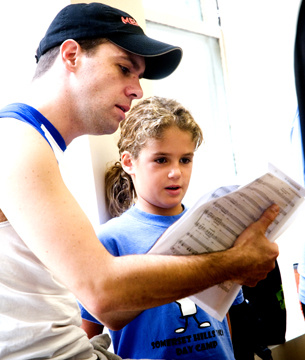 This hour-long talk-back session gives your group the unique opportunity to talk one-on-one with two Broadway professionals about their journey to Broadway. You may request to include an actor, choreographer, lighting designer, producer, stage manager, costumer or any other of the other professional careers from Broadway. Your group will have the chance to ask questions, hear backstage stories and learn some of the tricks of the trade.
Special details for this workshop:
• This is a discussion with Broadway professionals (show restrictions may apply).
• 60-minute session does not include a performance.
• Group rate: $26/person
• Flat rate: $650
• Prices are subject to change. Please call Broadway Classroom for current rates.
Workshop pricing is based on a group of 25 or more. If less than 25, refer to the flat rate.