Making a Scene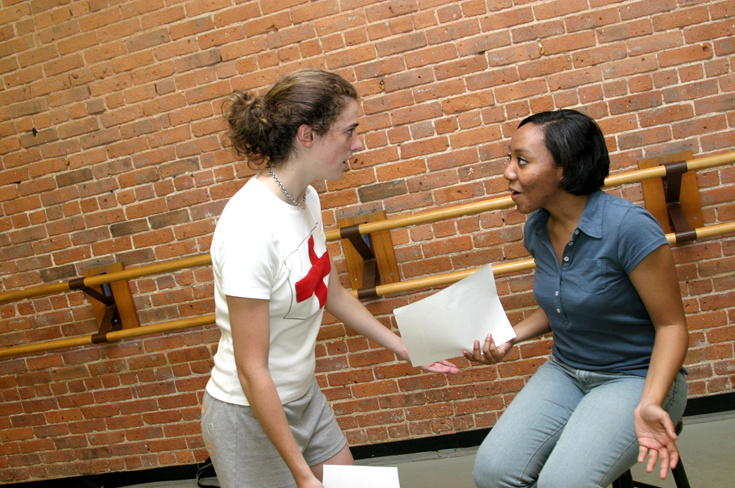 Professional actors or teaching artists will advise your group on acting choices, vocal techniques and character development designed to encourage bold and creative acting choices. Working on a scene, the focus in this workshop is on interpreting and bringing text to life in truthful, imaginative and specific ways.
Special details for this workshop:
• Taught by a qualified teaching artist
• Q&A with a Broadway performer
• Content is not show-specific.
• Group rate: $28/person
• Flat rate: $700
• Prices are subject to change. Please call Broadway Classroom for current rates.
Workshop pricing is based on a group of 25 or more. If less than 25, refer to the flat rate.