Making Music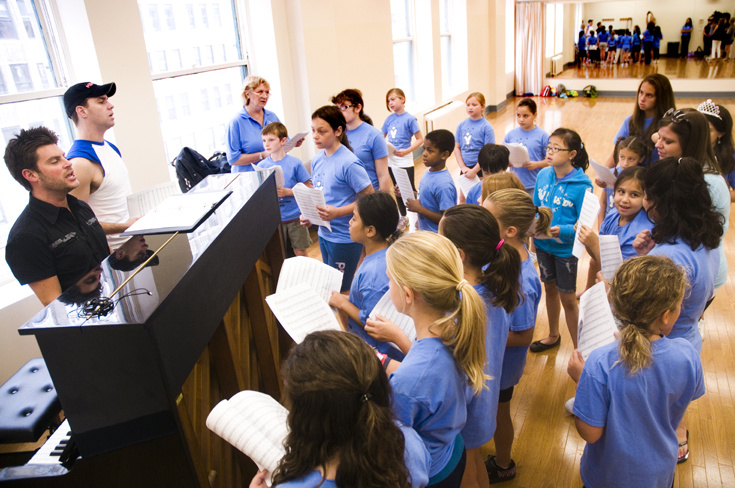 Participants will learn techniques of vocal dynamics and acting through song while working with a musical director on a piece of Broadway music. Explore the art of marrying music and drama to effectively achieve great emotional impact. Then the group has the opportunity to perform the piece they just learned with a Broadway guest performer, followed by a question-and-answer session.
Special details for this workshop:
• Taught by a Broadway musician or musical director
• Show-specific material is available (some restrictions may apply).
• Q&A with a Broadway performer
• Group rate: $30/person
• Flat rate: $750
• Prices are subject to change. Please call Broadway Classroom for current rates.
Workshop pricing is based on a group of 25 or more. If less than 25, refer to the flat rate.
Suggested workshops
This session is taught by Broadway performers. Sheet music will be provided to the group, who will then work with a cast member and a pianist. The workshop recreates a …