Open Call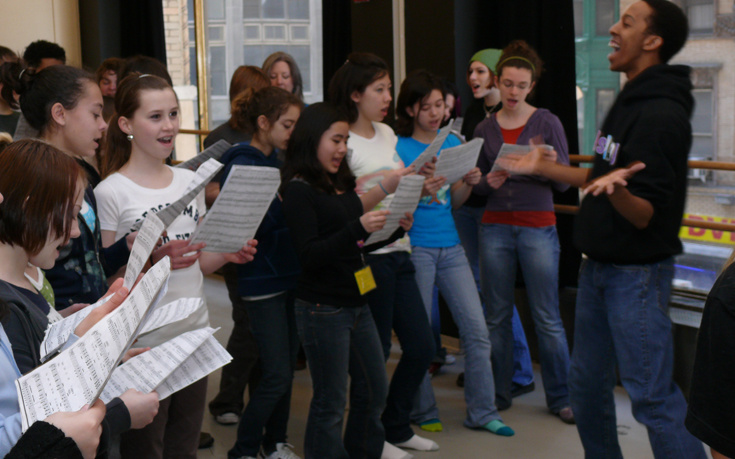 Go through the Broadway auditioning process! Six to eight participants from your group perform either a monologue or song (with sheet music for the pianist) for a Broadway professional or casting director and receive constructive criticism in a positive environment. This is followed by a question-and-answer session with a Broadway performer who will give you a peek into his/her audition material.
*This is a 2-hour workshop, using material prepared by students ahead of time.
Special details for this workshop:
• Students must provide their own material (16-32 bars of music or a one-minute monologue)
• Taught by a qualified teaching artist, casting director or Broadway performer
• Q&A with a Broadway performer
• Two-hour session
• Group rate: $30/person
• Flat rate: $750
• Prices are subject to change. Please call Broadway Classroom for current rates.
Workshop pricing is based on a group of 25 or more. If less than 25, refer to the flat rate.
Suggested workshops
This is the perfect introduction to Broadway, basic theatre, and creativity skills for students recently introduced to Broadway and theatre in general. Explore Broadway's historical significance as well as the ...

This session is taught by Broadway performers. Sheet music will be provided to the group, who will then work with a cast member and a pianist. The workshop recreates a ...