Casting is now set for the previously announced world premiere of the musical adaptation of Ever After. The Paper Mill Playhouse production will star If/Then's James Snyder as Prince Henry and Margo Seibert as Danielle de Barbarac. Joining them are Tony winner Christine Ebersole as Baroness Rodmilla de Ghent, Tony Sheldon as Leonardo da Vinci and Emmy winner Charles Shaugnessy as King Francis. Performances will begin at the New Jersey venue on May 21 and run through June 21. Kathleen Marshall will direct and choreograph.

In addition to If/Then, Snyder appeared on Broadway in Cry-Baby. Siebert made her Broadway debut last season as Adrian in Rocky. Ebersole won Tonys for her performances in Grey Gardens and 42nd Street. Sheldon received a Tony nomination for Priscilla Queen of the Desert. Shaugnessy, most known for playing Mr. Sheffield on The Nanny, appeared on Broadway in Urinetown.

Also featured in the cast will be Tony nominee Charl Brown (Motown) as Captain Laurent, Mara Davi (The Drowsy Chaperone, Smash) as Marguerite de Ghent, Annie Funke (Hairspray) as Jacqueline de Ghent, Julie Halston (You Can't Take It With You) as Queen Marie and Andrew Keenan-Bolger (Newsies) as Gustave. The ensemble will include Jill Abramovitz, Ashley Blanchet, Nick Corley, Stephanie Elise Gandolfo, Gregg Goodbrod, John Hillner, Sean Martin Hingston, Gwen Hollander, Fred Inkley, Will Mann, Liz McCartney, Alison Morooney, Kevin Munhall, Kevin Michael Raponey, Rachael Scarr, Justin Schuman, Jonathan Shew and Aléna Watters.

With music by Zina Goldrich and a book and lyrics by Marcy Heisler, Ever After is based on the 1998 film of the same name. It tells the "real" story of Cinderella—her real name is Danielle and she's friends with Leonardo da Vinci. In the twist on the classic story paints, the fairy tale princess is fiercely independent, and clearly needs no help in rescuing.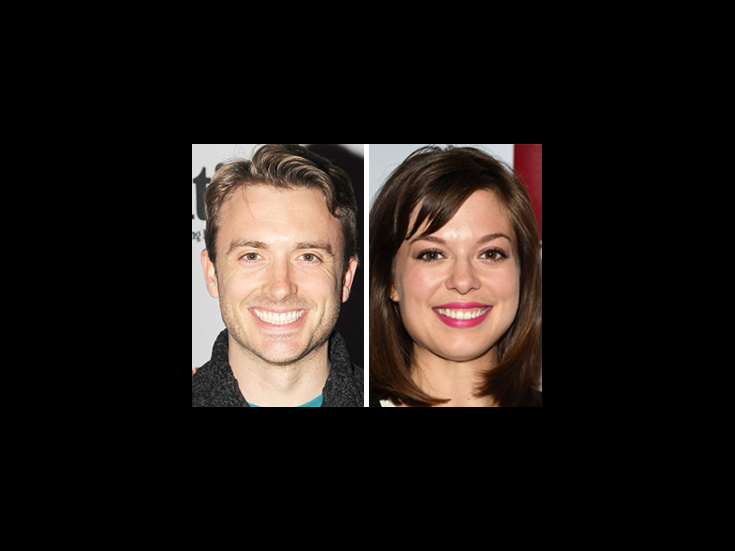 James Snyder & Margo Seibert