The story of tonight (in the fall): we have an update on the forthcoming PBS Hamilton documentary. Turns out, that the tuner's creator and former star Lin-Manuel Miranda will host the entire PBS Arts Fall Festival, which is set to return Friday nights from October 21. The first new program to be featured in the series, as we previously reported, will be the much-anticipated Hamilton's America.

"I'm such a huge fan of PBS. For my entire life it's been our window into a world of the arts that isn't available anywhere else on TV," said Miranda in a statement. "This year's PBS Arts Fall Festival lineup is incredible, and I am excited to not only host the festival, but have Hamilton's America kick it off."

In a recent panel, Tony winner Daveed Diggs revealed that he and the cast got teary in the documentary when Broadway's George Washington, Christopher Jackson, played the role in front of a portrait of the man himself, in the presence of President Obama. And of about his departure from the Tony-winning musical? "It was time to go. At some point you have to make a decision about what you are going to do…I felt like I did what I could do with it." Deadline reports that Diggs believes that it's time "for someone else to make it brand new."

Other new programs set for the arts festival include the award-winning West End revival of Gypsy, led by Imelda Staunton and Shakespeare Live! From the Royal Shakespeare Company, which will feature appearances by Judi Dench, Ian McKellen, Helen Mirren, Benedict Cumberbatch and many more.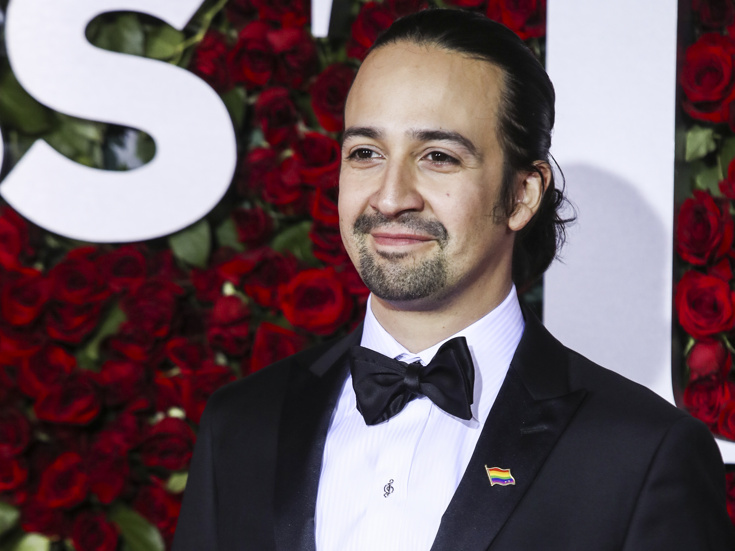 Lin-Manuel Miranda (Photo: Emilio Madrid-Kuser)