A new prequel to the story of Robin Hood could be Broadway-bound. Hood: The Robin Hood Musical Adventure, with a book by Tony nominee Douglas Carter Beane and a score by Lewis Flinn, which is currently receiving a world premiere run with Dallas Theater Center, has eyes on the Great White Way, according to The New York Post.

In an interview with Broadway.com, Beane expressed enthusiasm for the musical's future but shied away from discussing commercial ambitions. "Not yet," said Beane with regards to Broadway. "We always want our work to be done by anybody," he continued. "It's geared to go anywhere. I do think it would do very well in New York."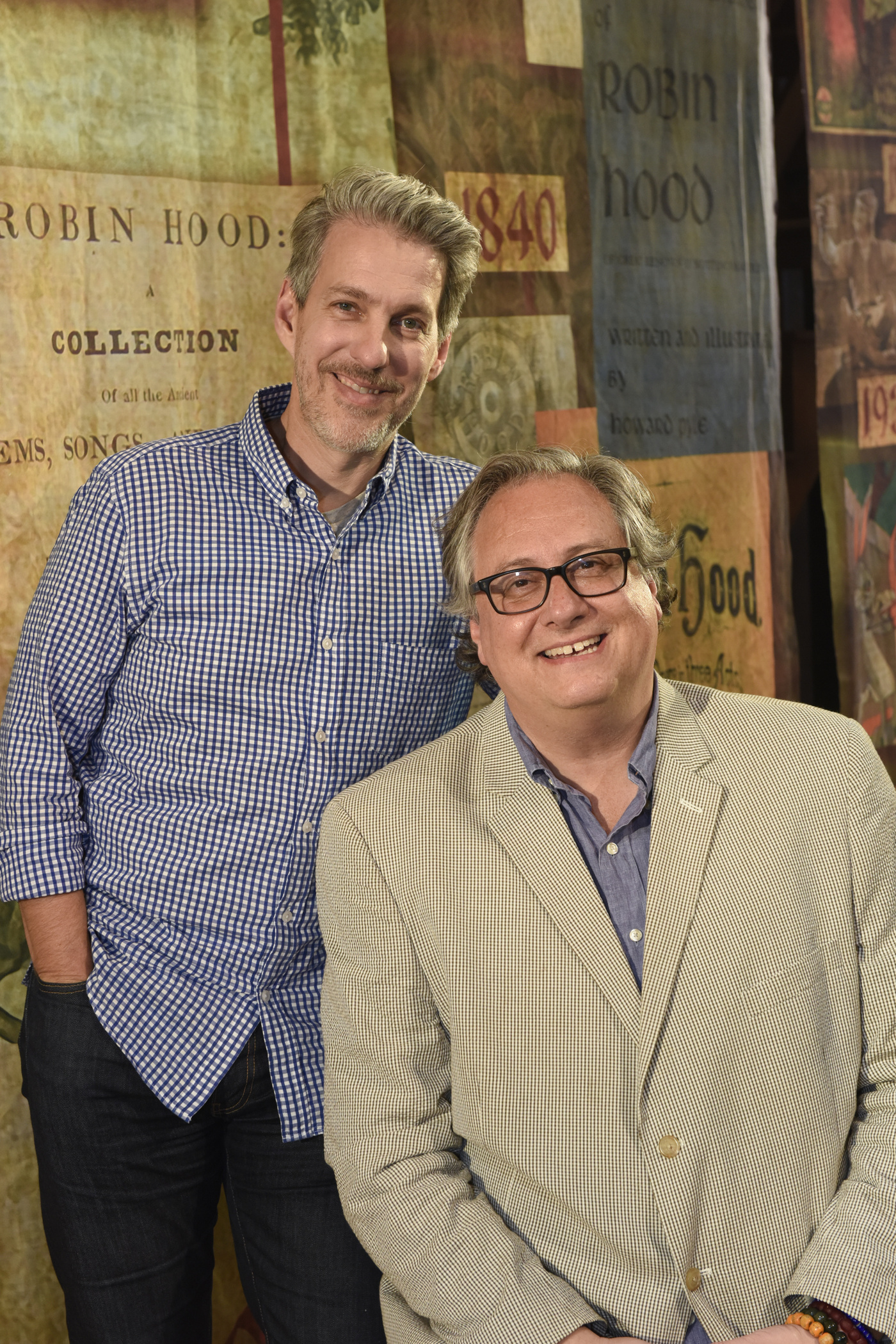 Lewis Flinn and Douglas Carter Beane

Beane, who is also directing the work, emphasized the current relevance of the story that he says is "about the origins of Robin Hood," noting that there is an audience in the current time and place for the story of a man who took from the rich and gave to the poor. "As the world has changed, it makes a lot of sense," he said. "Lines that I had initially written that were very innocuous suddenly get applause because it's about the world we're living in now, in a wonderful way."

The Dallas Theater Center production boasts a cast of many Broadway veterans including Alysha Umphress, Ashley Park, Austin Scott, Chris Ramirez, Luke Longacre, Beth Lipton, Tiana Kaye Johnson, Ian Ferguson, Billie Aken-Tyers, Nick Bailey, Jacob ben Widmar and Ricco Fajardo. The show began performances on June 29 and opened on July 7, in a limited engagement that is set to conclude on August 6.

Beane and Flinn, who are married, collaborated on the 2011 Broadway musical Lysistrata Jones, which netted Beane a Tony nomination for his book. Beane's comedic sensibilities have also been enjoyed by Broadway audiences in The Little Dog Laughed, The Nance and his librettos for Xanadu and Rodgers & Hammerstein's Cinderella.

Get a sneak peek at Hood: The Robin Hood Musical Adventure below.