Harold Prince is Broadway royalty. Prince of Broadway celebrates the legendary director/producer's nearly seven-decade career. The musical revue opens at the Samuel J. Friedman Theatre on August 24. With numbers from Tony-winning hits like The Phantom of the Opera, Evita, Sweeney Todd and Cabaret as well as nods to cult favorites like Merrily We Roll Along and "It's a Bird...It's a Plane...It's Superman," Prince of Broadway is a delight. The cast is made up of Broadway's best: Karen Ziemba, Chuck Cooper, Emily Skinner, Janet Dacal, Michael Xavier, Bryonha Marie Parham, Brandon Uranowitz, Kaley Ann Voorhees and Tony Yazbeck. Broadway.com recently caught up with them for a photo shoot ahead of their opening night and captured them doing all the things one does at the best opening night parties: gossiping, canoodling, making music and of course, raising a glass.




KAREN ZIEMBA
Broadway Breakout: Ziemba cut her teeth on the Great White Way as a replacement and understudy in the original production of A Chorus Line. The star has gone on to dazzle in many Broadway productions, earning a Tony Award for Contact as well as noms for her performances in Steel Pier, Never Gonna Dance and Curtains.
Most-Viewed YouTube Performance: "Sooner or Later" from Sondheim: A Celebration at Carnegie Hall
Standout Prince of Broadway Number: "So What?" from Cabaret

CHUCK COOPER
Broadway Breakout: A theater vet who has wowed audiences in everything from Shakespearean tragedies to splashy musical comedies, Cooper earned a Tony Award for his performance in The Life. His extensive list of Broadway credits includes Caroline, or Change, Finian's Rainbow, The Cherry Orchard and more.
Family Fun Fact: All of Cooper's children are performers: Eddie, Alex and SpongeBob SquarePants-bound Lilli.
Standout Prince of Broadway Number: "If I Were a Rich Man" from Fiddler on the Roof
EMILY SKINNER
Broadway Breakout: Skinner has lent her golden pipes on Broadway to Jekyll & Hyde, James Joyce's The Dead, The Full Monty, Dinner at Eight and Billy Elliot. She earned a Tony nomination for her stunning performance (literally) alongside Alice Ripley in Side Show.
Song(s) You're Pinching Yourself Over Singing Every Night: "'Send in the Clowns' and 'The Ladies Who Lunch,' as they're both perfect masterpieces."
Best Lesson from Hal: "Always look forward. Always have a project; it will keep you young, energized and engaged. Oh, and that you can be classy, kind and constantly enthusiastic and still be a badass forceful leader."





JANET DACAL
Broadway Breakout: Dacal memorably appeared on Broadway in the original cast of In the Heights. Her other Broadway credits include Wonderland and Good Vibrations. Dacal also has a music career and has worked closely with chart-toppers like Gloria Estefan, Jennifer Lopez and more.
Song You're Pinching Yourself Over Singing Every Night: "Kiss of the Spider Woman" from Kiss of the Spider Woman
Little-Known Harold Prince Fact: "On the regular, he gets on the stage management mic close to half hour and announces his arrival with, 'The prince is in the building!' It makes us smile every time."

MICHAEL XAVIER
Broadway Breakout: Two-time Olivier Award nominee Xavier has nabbed starring roles in many West End and U.K. productions, including Love Story, Into the Woods and more. He made his Broadway debut alongside Glenn Close in the recent Broadway revival of Sunset Boulevard. (And he was a fab Broadway.com vlogger!)
Song You're Pinching Yourself Over Singing Every Night: "Being Alive" from Company
Harold Prince Opening Night You'd Most Want to Attend: "Follies. It's Hal's favorite show, and to be there when it was first revealed to the world alongside Stephen Sondheim would've been a great experience. And I bet the two of them could party!"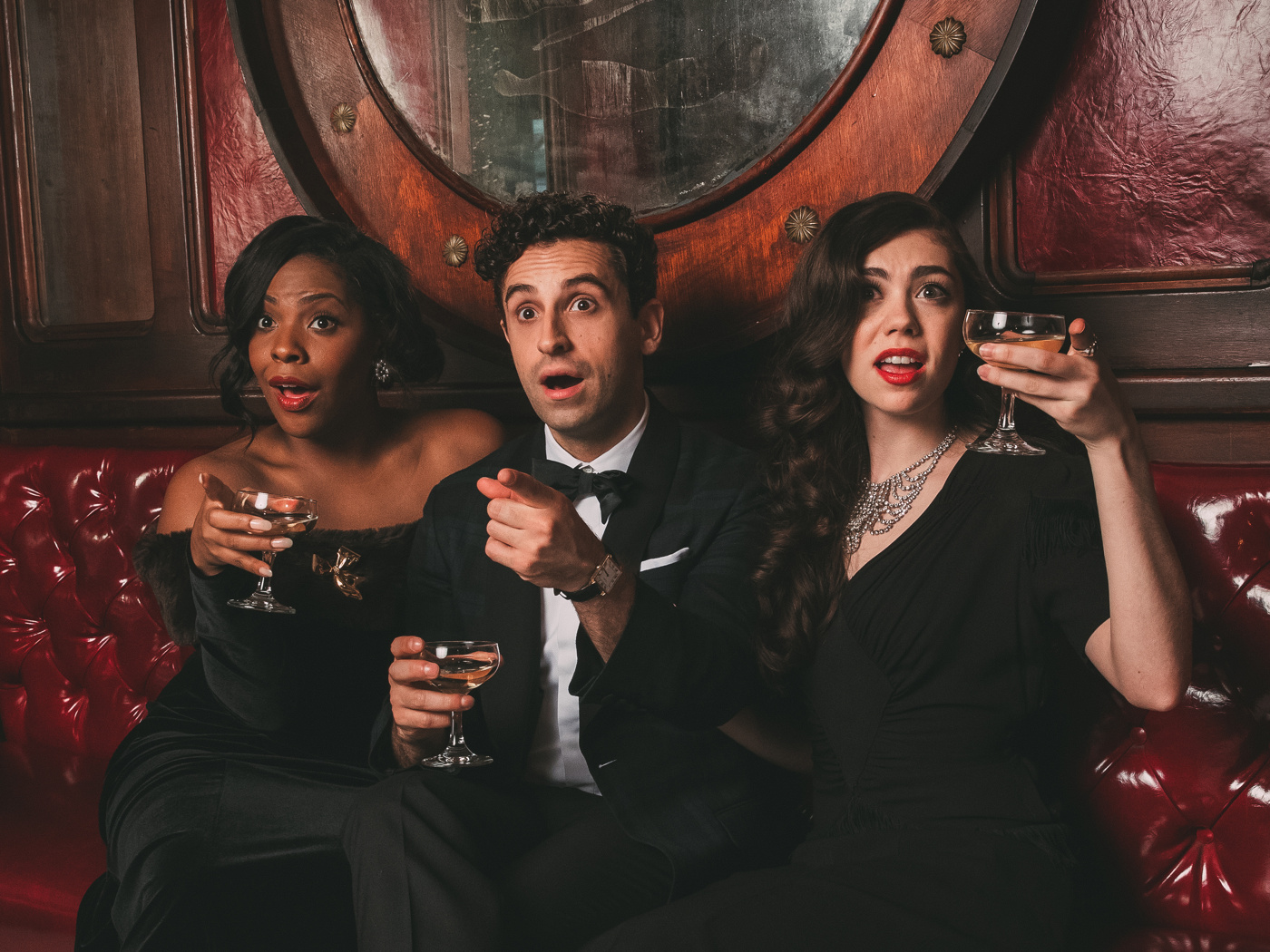 BRYONHA MARIE PARHAM
Broadway Breakout: Beltress Parham has saaang in a number of Broadway musicals, including The Book of Mormon, After Midnight, Porgy and Bess and Ragtime. Her other stage credits include Show Boat, Sweeney Todd, Dreamgirls, Little Shop of Horrors and more.
Most-Viewed YouTube Performance: "Can't Help Lovin' Dat Man" from Show Boat, which she sings in Prince of Broadway
Standout Prince of Broadway Number: "Cabaret" from Cabaret

BRANDON URANOWITZ
Broadway Breakout: Uranowitz garnered Tony Award nominations for his performances in both the recent revival of Falsettos and An American in Paris. He made his Broadway debut in Baby It's You, and his other stage credits include Rent, Torch Song Trilogy and more.
Most-Viewed YouTube Performance: "A Marriage Proposal" from Falsettos
Standout Prince of Broadway Number: "Willkommen" from Cabaret

KALEY ANN VOORHEES
Broadway Breakout: Songbird Voorhees is a true "Prince-cess:" her Prince of Broadway bow directly follows her Broadway debut in The Phantom of the Opera as Christine Daaé. Voorhees also made her opera debut this past winter in New York City Opera's Candide.
Humble Beginnings: Voorhees got her start as a performer when she won a local singing competition in a mall in her hometown.
Standout Prince of Broadway Number: "Wishing You Were Somehow Here Again" from The Phantom of the Opera

TONY YAZBECK
Broadway Breakout: Hunky hoofer Yazbeck earned a Tony Award nomination in for his performance in On the Town. After making his Broadway debut at the age of 11 in the revival of Gypsy, starring Tyne Daly, he went on to appear in the subsequent revival of Gypsy (with Patti LuPone), Chicago, White Christmas, A Chorus Line and more.
Dream Role You Get to Play in Prince of Broadway: "Tony in West Side Story"
Harold Prince Show Opening You'd Most Want to Attend: "I would have loved to have been at the opening of Company and partied with Elaine Stritch afterward. I got to know her late in her life and wished I could have known her even longer.




VIEW THE FULL GALLERY HERE

Photos: Caitlin McNaney and Emilio Madrid-Kuser | Wardrobe: Heather Newberger | Styling Assistant: Noa Bricklin | Styling Intern: Taylor Freeman | Wardrobe: Feng Sway, Guilt Ridden Vintage, David Hart, Noon by Noon and Florasheim | Hair Stylist & Makeup Artists: Morgan Blaul, Chansopheak Tong | Shot on location at The Rum House