Mercedes Ruehl & Michael Urie
(Photos: Caitlin McNaney)
The 2017-2018 theater season has officially begun, and a slew of highly anticipated musicals and plays, both brand new and revisited, are set to bow. Broadway.com's Fall Preview series captures the stars and creators bringing these stories center stage in the new season.
---

Michael Urie and Mercedes Ruehl are still getting to know each other as they prepare to begin rehearsals for Harvey Fierstein's Torch Song, a reboot of his award-winning 1982 play Torch Song Trilogy at Second Stage. Urie is taking on the role of Arnold Beckoff, the main character Fierstein played in the original production and the subsequent film version. Arnold is a Jewish gay drag artist and torch singer in a turbulent relationship with his bisexual closeted lover. Ruehl plays his intolerant mother, and the two clash bitterly and hurtfully. It's an intense onstage relationship that Urie and Ruehl have not yet explored together (under the direction of Moisés Kaufman), but the two seem excited to dive in.

What appealed to you about doing this play?
MERCEDES: Big bucks!
MICHAEL: Paying off my student loans! [Laughs] I have always loved this play. I was in high school when I first read it. I went to a public school in Texas, and it had a really great theater department and speech and debate program, and the library had all of these amazing plays: Torch Song Trilogy, Lips Together, Teeth Apart, Angels in America—all these very adult plays. Torch Song was a gay play that was at once exciting and taboo and also hugely informative to me as a kid in Texas, but also as an actor because it's so playable. The roles are so rich and the dialogue is accessible. I just devoured it.

Mercedes, what was your first exposure to Torch Song?
MERCEDES: You're not going to believe this: I was reading it a couple of months ago. I never saw it, I'm embarrassed to say. So, then it was the question of should I watch Anne Bancroft [in the film version], but then I thought I better not. You start channeling Anne Bancroft, and that's the end of you.


What was your reaction reading it?
MERCEDES: It's shockingly honest. I kept thinking about why it's relevant now. [Harvey Fierstein] foresaw everything. He foresaw gay marriage. He foresaw gay adoption. There is still a problem of prejudice and ignorance that makes this play evergreen in a way. That's because it goes right to the heart of it unabashedly, unstintingly, bravely, especially when you get to the mother. She's still hoping against hope that there's a possibility that he might meet the right girl.

When did you first meet?
MICHAEL: We actually met at a different photo shoot. But I have been an outrageous fan of hers for a long time. It's funny, I've always thought of her in a maternal way because of Big, where she plays the mom. Also, The Goat, where she also played the mom. And in a way, Lost in Yonkers, even though she's not the mother.

You related to her through her characters?
MICHAEL: I did!
MERCEDES: I must send you a copy of Married to the Mob—that'll knock the mother out of you.
MICHAEL: I've seen that one too, and you're right. That one's not quite maternal.
MERCEDES: We definitely connect with each other in a delightful way. I saw Michael in The Government Inspector, and I thought, "Wow! This guy bounces off the scenery!" He's so funny and witty with such range. It was so much fun watching you, kiddo. He just illuminated the stage, and I thought,"Boy, am I lucky!"




How is this version of Torch Song different? Can you talk about the revisions?
MICHAEL: It's really more about a reformat than a revision.
MERCEDES: It's not a trilogy anymore.
MICHAEL: We're doing it in two acts. There are a few little things. It's not an overhaul of any kind. Even to the people who know it well, I think it's going to feel like the same play.

Are you at all nervous to play Arnold in front of Harvey Fierstein?
MICHAEL: [imitating Fierstein's unmistakable voice] Why do you ask that? When we did the reading, which was basically my audition, it was a terrifying prospect. You can hear him in every line. I mean he's in there. And I can't do him! Nobody wants me to do him, least of all him. The fact that I can hear him in the script I think will ultimately help me because it's like a road map if I ever get stuck. If I ever don't know how to do it, I can always ask, "WWHD?" What would Harvey do?

These two characters really go toe to toe. How do you tap into that sort of intensity and then let go of it?
MERCEDES: When I did The Goat everybody in the play had to figure out what it meant to them because Edward Albee didn't give you any help. We all agreed the play was not about bestiality—it was about something far more complex and probably dark and so I came up with what the goat meant to me. And in this play to come up with the outrage the mother has with her son's homosexuality, which is not just something I would ever feel, I have got to come up with something powerful, so I can come up with that outrage. To get there is going to be a bit of a journey.

How do you think audiences will respond to this production?
MICHAEL: I guess [with the original production] it was a catharsis to see. A lot of people didn't get to see themselves on stage or see their own conflicts played out like that. I think it's amazing to see how far we've come and how far we have to go. I think that people will have great compassion. Ultimately, the play is filled with love.
MERCEDES: It turns out everyone loves, but everyone is human. They make these big hurtful mistakes. This is the complexity of their relationships. I think the audience is going to see there's something timelessly universal in this play, and I bet a lot of people will come up and say, "Oh, I saw a lot of things in this play I didn't see the first time." That always happens with a revival.
MICHAEL: I bet they'll think certain timeless things in the play were added.
MERCEDES: But they weren't.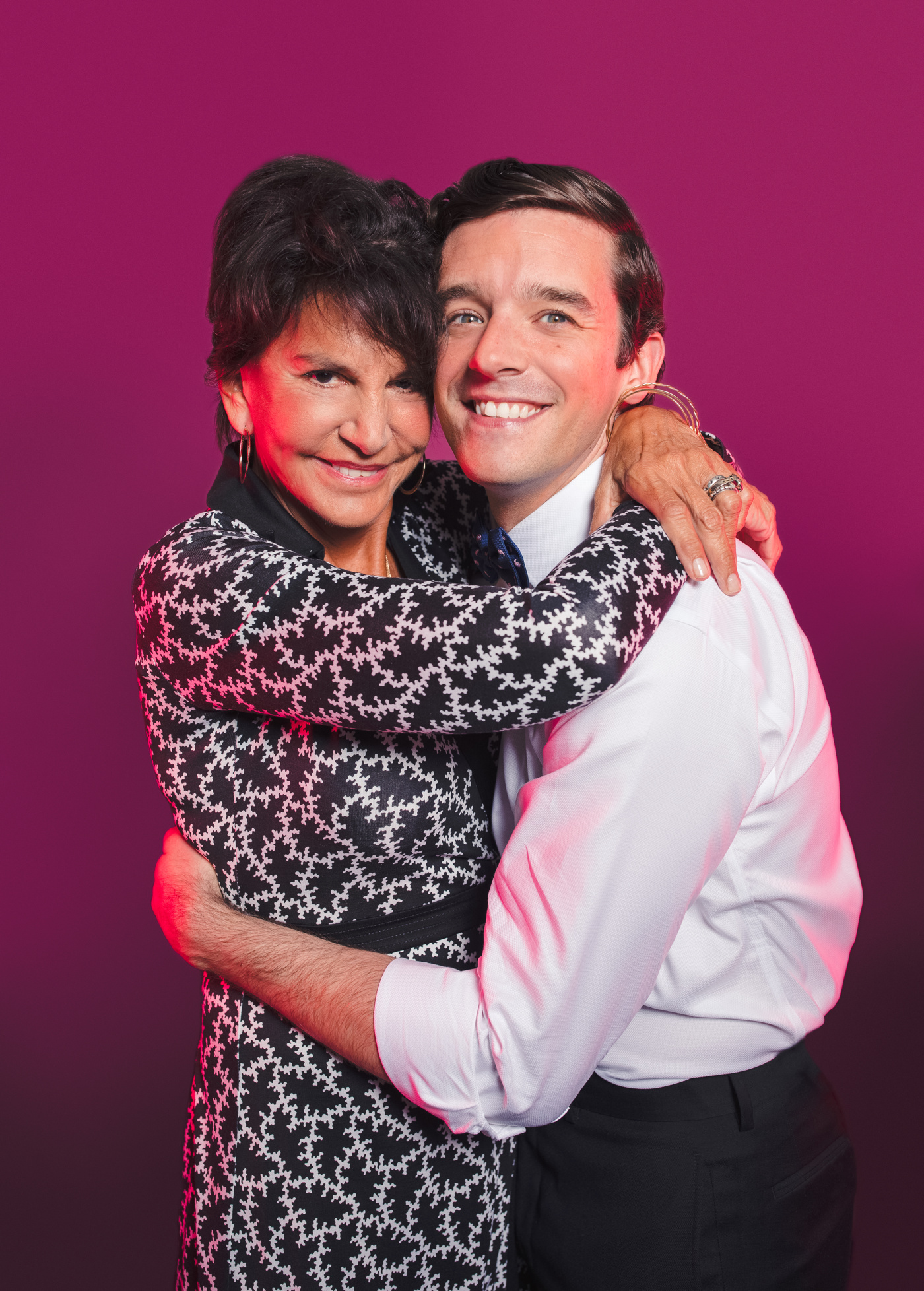 "Torch Song" begins on September 26 and opens on October 19 at Second Stage

Photos: Caitlin McNaney | Hair Stylist & Makeup Artist: Margina Dennis | Styling: Heather Newberger | Styling Intern: Taylor Freeman