Look around, look around, Chicago: A Tony-nominated powerhouse has landed in the Windy City, where she's assumed the role of Angelica Schuyler in Hamilton. Montego Glover is taking her first twirl around the PrivateBank Theatre stage, and she's more than ready to don 18th-century corsets and experience Angelica's bittersweet mind meld with Alexander Hamilton (Miguel Cervantes). During a pre-rehearsal chat, the ebullient Glover explained why her new character "has a hold on me and won't let go."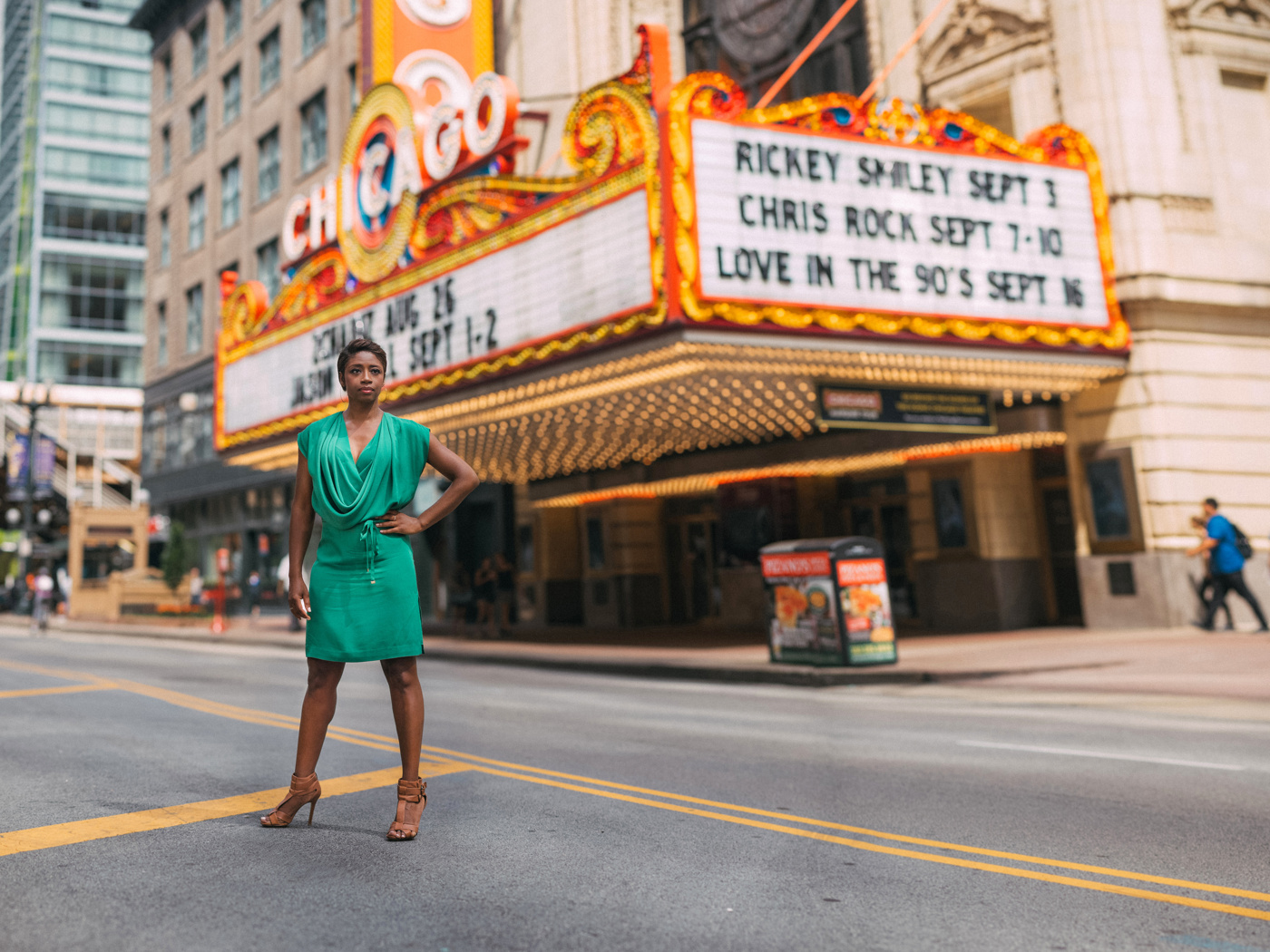 On a scale of 1 to 10, how big a fan of Hamilton were you before joining the Chicago company?
Beyond 10. Off the charts! I saw the show by myself when it was downtown, and I remember feeling at intermission like I was on another planet. I had never seen or heard anything like it.

You must have had your eye on the role of Angelica from that moment on.
Not at all. I was just taking in the storytelling, experiencing the lives of these people. It honestly didn't occur to me that I would ever play any of the roles.

But once your Memphis co-star James Monroe Iglehart joined the Broadway company…
Obviously, it was time! [Laughs.] You know, I had been so busy when Hamilton was coming together—I was playing Fantine in Les Miz, working on The Royale at Lincoln Center Theater, and then I went to Toronto to do this new piece, Sousatzka, with Vicki Clark. But when my manager got a call asking for a meeting [with director Thomas Kail and musical director Alex Lacamoire], I felt ready.

Angelica's songs are stunning. What's it like to work on them?
Extraordinary. The music blows you away when you're seeing the play, but when you really get into it and start pulling it apart—putting your hands in the meatloaf, as I like to say—it just keeps climbing.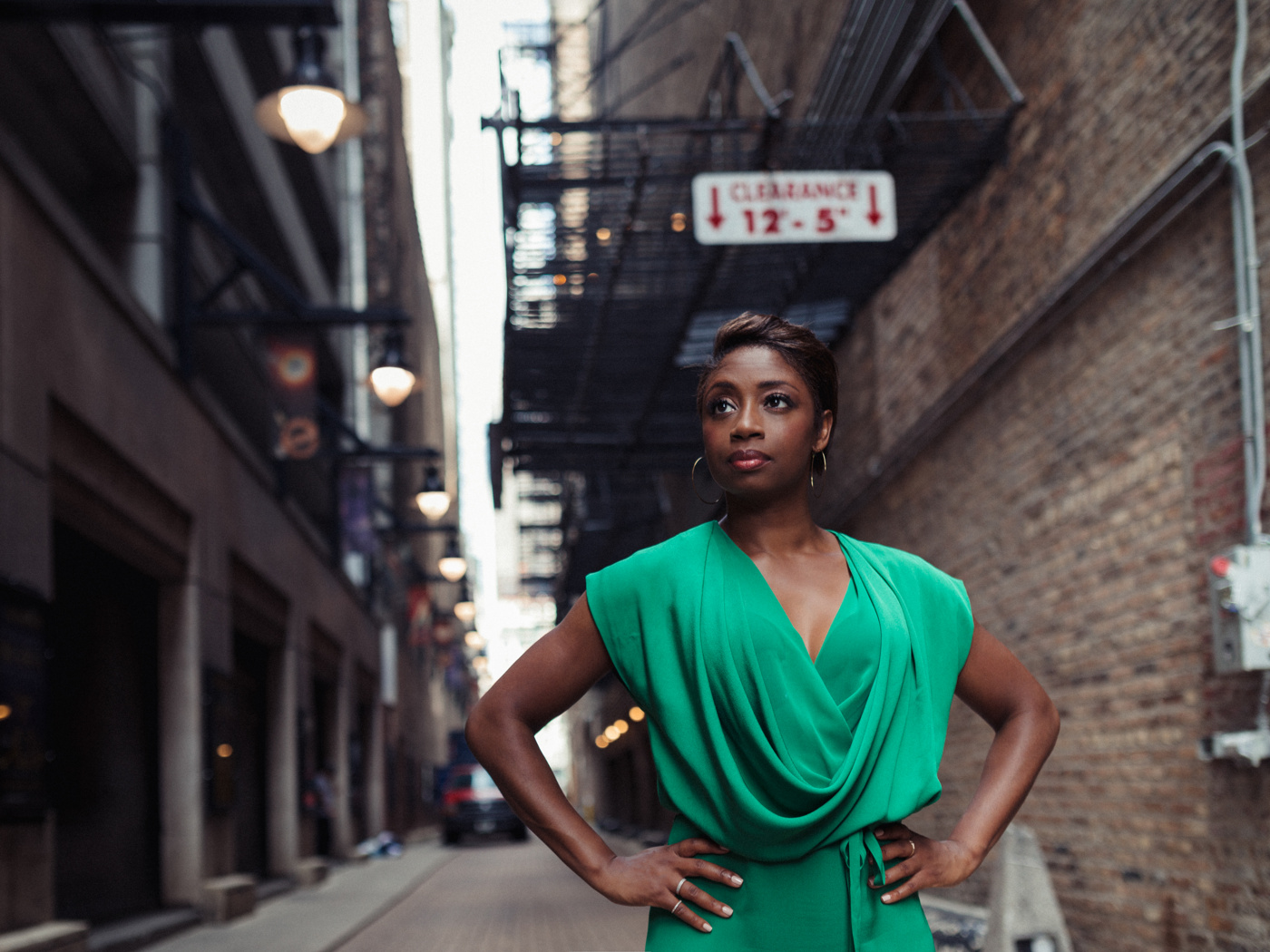 One of Lin-Manuel Miranda's greatest achievements is making the women in Hamilton as striking as the men.
I completely agree. Angelica is striking both visually and vocally. And emotionally! She is beautiful, intelligent, well read, cultured, centered, sexy, powerful, and fearless. Yeah, she's a force. When I was working on her in preparation for my meetings, I said, "Guys, she's got a hold on me and won't let me go."

Are you looking forward to rocking the fashions of the 1770s?
Absolutely! I feel like the theater universe has been preparing me for yet another chapter in my life in corsets. Fantine was huge preparation: singing and loving and being beaten and dying while corsets are being ripped on and off. The Royale was set at the turn of the last century, and I had a corset and petticoats and an overdress that was its own entity. And now I'm living the life in old New York. Thank you, [costume designer] Paul Tazewell! The moment I did my most costume fitting, I felt transported.

How long will you be in Chicago?
A year. I wasn't surprised the producers asked for that because this is a sit-down company and they need actors willing to make a commitment. I'm living five minutes away from the theater, which is helpful, and it's a wonderful opportunity to get acquainted with Chi Town. And when you join a company like this, you get 100 new friends right away!
See Montego Glover in Hamilton at the PrivateBank Theatre in Chicago.


Photos by Emilio Madrid-Kuser for Broadway.com