In the span of only a few theatrical seasons, Phillipa Soo has played a lovestruck Russian countess, a relentlessly optimistic French do-gooder and a historical power player. Now, the twenty-something Tony nominee is taking on the role of a political trailblazer in the making in Beau Willimon's The Parisian Woman. The Juilliard grad has enchanted audiences with her gorgeous singing voice in Natasha, Pierre & the Great Comet of 1812, Hamilton and Amélie, and this season, she is showing off her acting chops. Watch as this star on the rise discusses her co-star Uma Thurman, her high school performing triumph as Pippin's female Leading Player (yes—before Patina Miller's Tony-winning turn on Broadway) and more on this week's Show People with Paul Wontorek.
Here are some must-read highlights:

ON HER 'WOKE' CHARACTER IN THE PARISIAN WOMAN
"Rebecca's very driven. She represents the very 'woke' community of young people who are ready to take on the world and literally insert themselves into the history of our nation. They're making room for themselves where room is not allowed for them."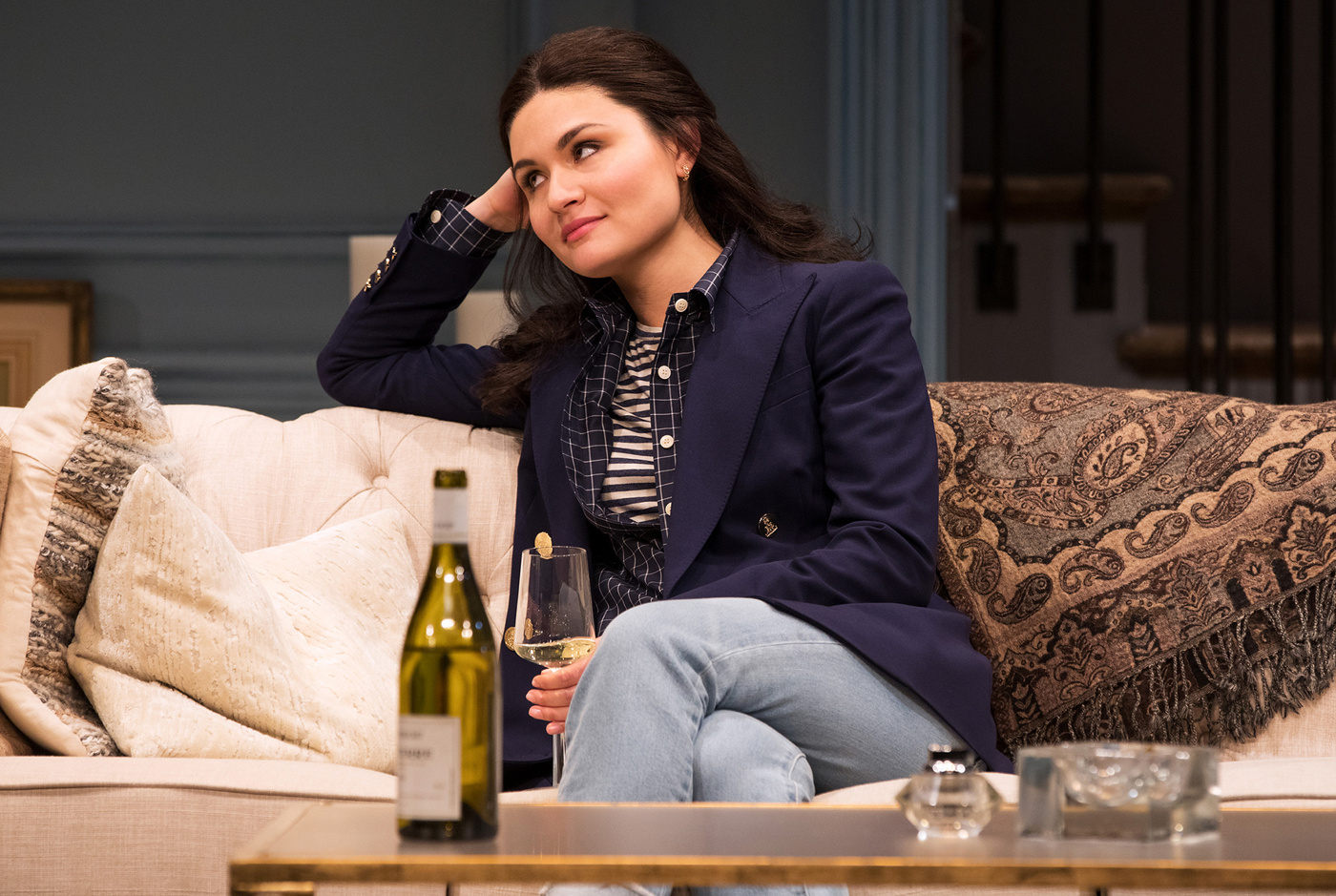 ON HER CO-STAR UMA THURMAN
"She's fantastic. She is such an interesting person. She's fiery and intelligent and witty. She's an incredible listener. She comes from a very heavy film background. Having done very little film myself, it's fun to be in the room with someone who is constantly making choices. Going into this process after making musicals. I thought 'This is going to be a little different.' It intimidated me a bit. But then, getting into the room with Uma, we took things and tried them and just threw them in there to see how they worked as opposed to having a discussion and really needing to craft it before trying it out. The process was very messy in a great way. It shook me out of my insecurities. We had a really fun time making this show."
ON HER HAMILTON FANGIRL MOMENT
"Being in Hamilton was the craziest experience. I ended up being the in the room with people that I grew up admiring and listening to and watching. President Obama's visit was pretty cool. It was so, so amazing to be able to go to the White House and to perform there. That was incredible. But I think for me, the most giddy, young little girl that I had inside of me burst out when Julie Andrews came to see the show. It's Julie Andrews! She's how I learned how to sing! I would listen to her and just try and emulate her voice."

ON DISCOVERING HER GOLDEN VOCALS
"I grew up in a very musical household. My dad's mother was a concert pianist. She always wanted me to be musically inclined in some way. That was sort of a rule in my house: pick an instrument and try it. Commit yourself to something. So I played piano for quite some time. One day, I said, "I think I want to take singing lessons.' One of my first songs that I sang was 'Feed the Birds' from Mary Poppins. Being a 12 year old trying to sing that was hilarious, because I had no low notes."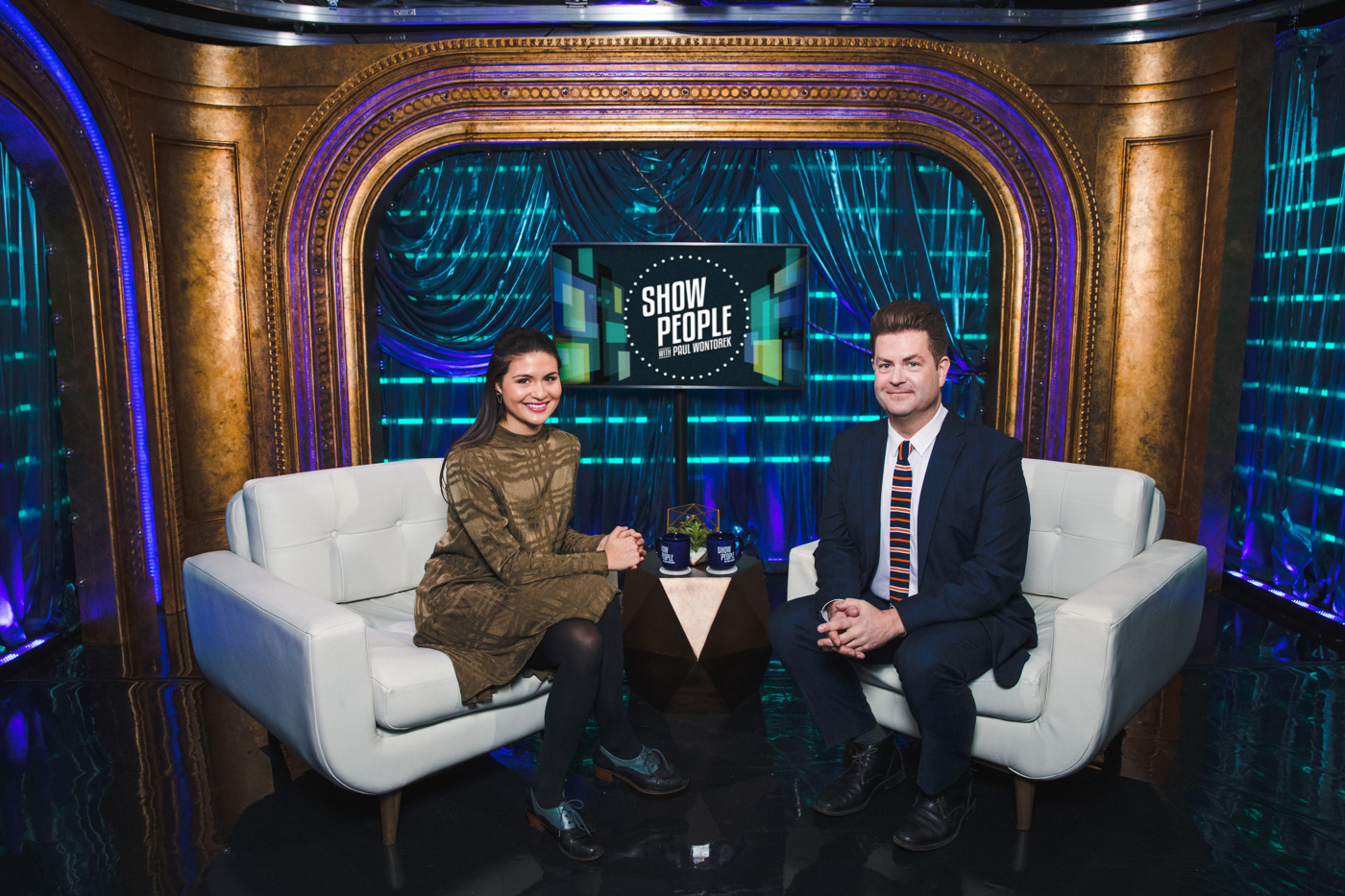 ON PLAYING THE LEADING PLAYER IN PIPPIN BEFORE PATINA MILLER
"I played the Leading Player in Pippin. I did it before Patina, who was amazing! But she was not the first. If she had come to Libertyville, Illinois and paid attention, she would know. We took it to the Illinois Theater Festival. We performed it there. It was a big deal. I was a sophomore at that point. So that was huge."

ON HER HIGH SCHOOL PRODUCTION OF CATS
"I played Demeter. I had to wear this crazy Spandex catsuit. It was probably really great! Was it a little embarrassing? I don't know. We'd all put on each other's makeup like, 'What am I doing?! I don't know!' A bunch of high school kids in Spandex? Definitely, we were all very close. That's for sure."
ON FALLING IN LOVE WITH STEVEN PASQUALE
"Self-admittedly, I didn't know of any of Steven's work before I met him. I knew of him. We had met before. But I had never watched Rescue Me or listened to The Bridges of Madison County. I was in Natasha, Pierre & the Great Comet of 1812 while that was happening. I was in that tent 24/7. I did a little research on him, but I didn't want to do too much. I was very much interested in not having that expectation in my mind. I was going to meet someone through a person who I trust very much. Jonathan Groff was our yenta. Jonathan is truly an incredible person, so anybody that he has in his life, I trust is also an incredible person. We went on a couple dates, and as I was getting to know him, I started listening to his music and watching his shows. Part of my research was watching the Show People interview with you and Steve together. It was hilarious. That's what so great about this show. You really get to the core of who people are. He made me laugh in that moment. The first production that I got to see him in was The Robber Bridegroom . I had a total talent crush on the man that I love."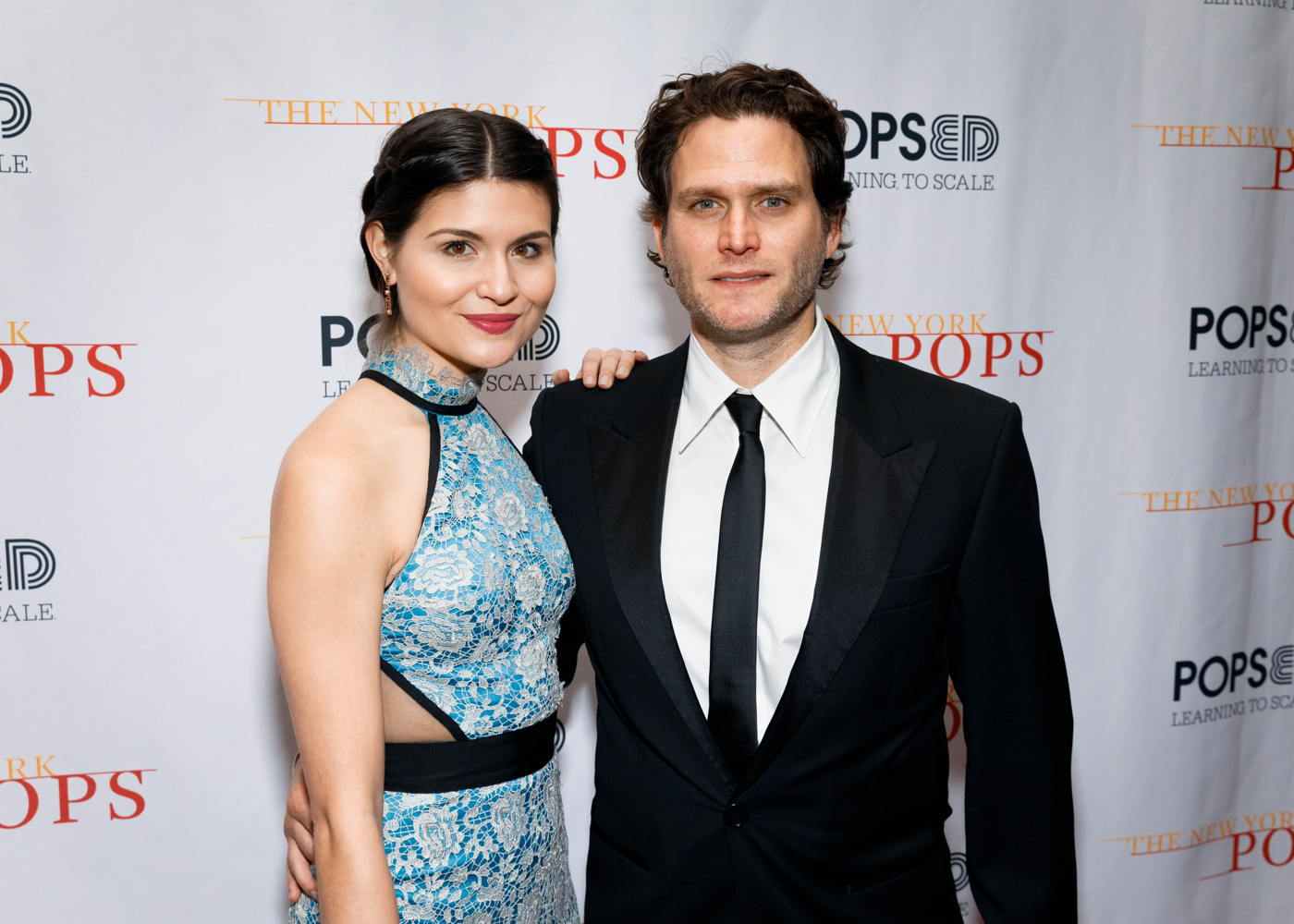 ON NATASHA, PIERRE & THE GREAT COMET OF 1812
"Getting out of school, I just wanted to be good at my job. The idea of 'making it' or needing to get somewhere—that was sort of in my mind, but the beauty of Natasha, Pierre & the Great Comet of 1812 was that there were so many incredible artists and present people who were really just there to make something. It made it easy just to be in that experience and not focus on what it would lead to. Maybe that's why it went somewhere."
ON NOT FOLLOWING THE COMET TO BROADWAY
"What was beautiful about The Great Comet moving to Broadway was that what the show did for me, it also did for Denée Benton. It gave someone who was starting out an opportunity to play an ingenue role of a mixed soprano singing range in musical theater telling a story that was both culturally and racially diverse. Yet, we were telling this old story from a classic novel. It sort of felt perfect and meant to be because the gift that Natasha gave me was given to somebody else, and that felt the most right. And Denée killed it."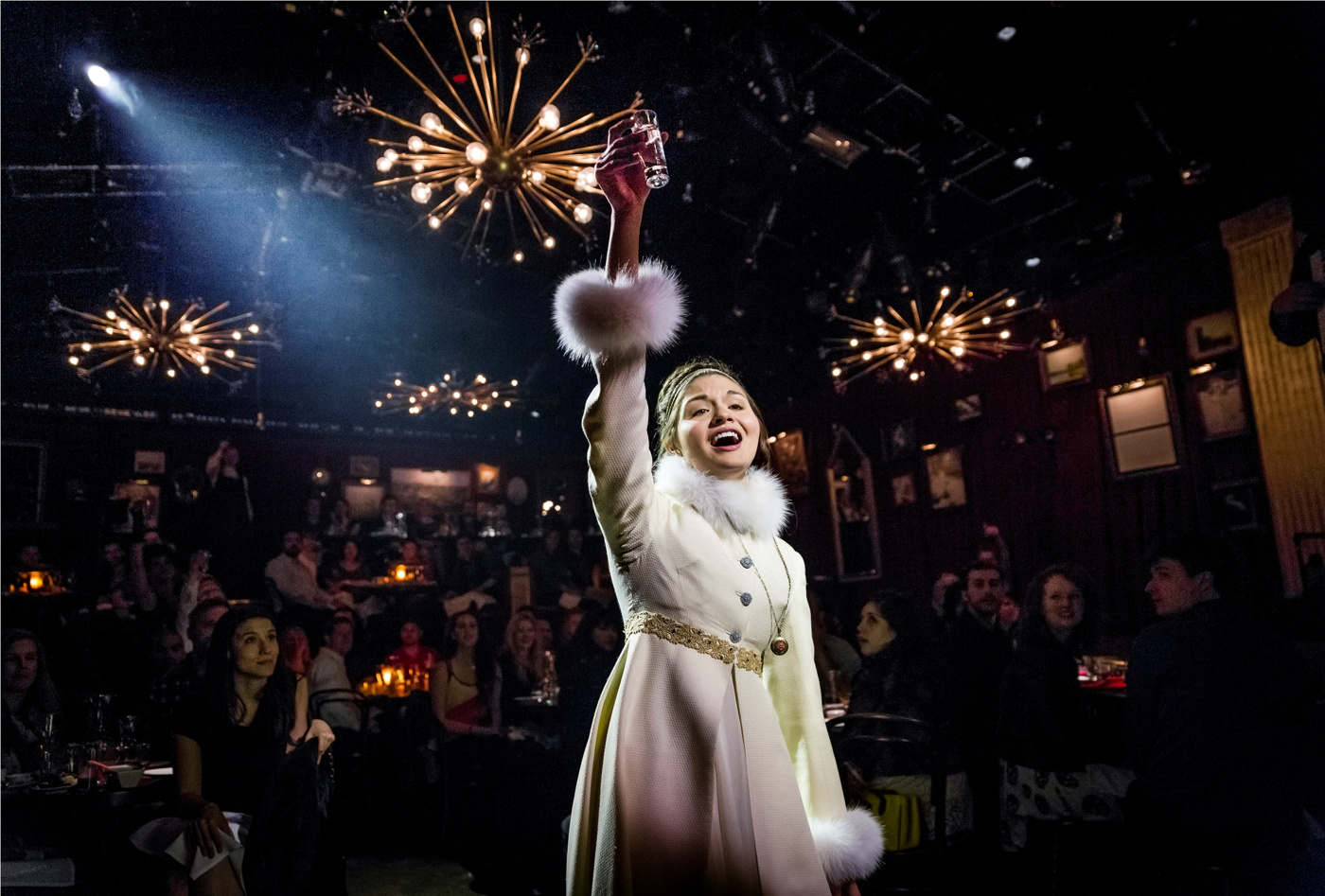 ON AMELIE CLOSING TOO SOON
"Putting on a Broadway show is a very interesting thing because there are so many elements that are coming together at once. It's not just about making something and putting on Broadway. You have to consider who's going to come see it, and in a commercial run, you're really trying to figure out what your reach is. We tried our best. We gave it our all. It was a beautiful little quiet show. But you know, it didn't last as long as we wanted it to. It was a great job, and then on top of that, more importantly, was just so fulfilling, especially after the election and as 2017 began to unfold, it became clear that we needed our hearts a little bit more. Getting back to simple, beautiful things during that time became very important for me. It got me out of that, 'Ugh. What is the state of the world?' mentality."
ON HER CAREER
"I want to always be surprising myself and to have a body of work that has elements of every necessity: the cathartic experience as well as the joyful experience as well as music as well as comedy as well as drama as well as film as well as television. I want this sort of grab-bag of a career. Certainly, I always want my collaborations to be meaningful. I don't know what that means next."
ON COMING TO NEW YORK
"It was me, two suitcases and the rest of the world. A very raw, excited young woman came here when she was 18 years old."
Watch the full episode of Show People with Paul Wontorek below!



Interview is edited and condensed for clarity.