The spring theater season has officially begun, and a slew of highly anticipated musicals and plays, both brand new and revisited, are set to bow. Broadway.com's Spring Preview series captures the stars bringing these stories center stage in the new season.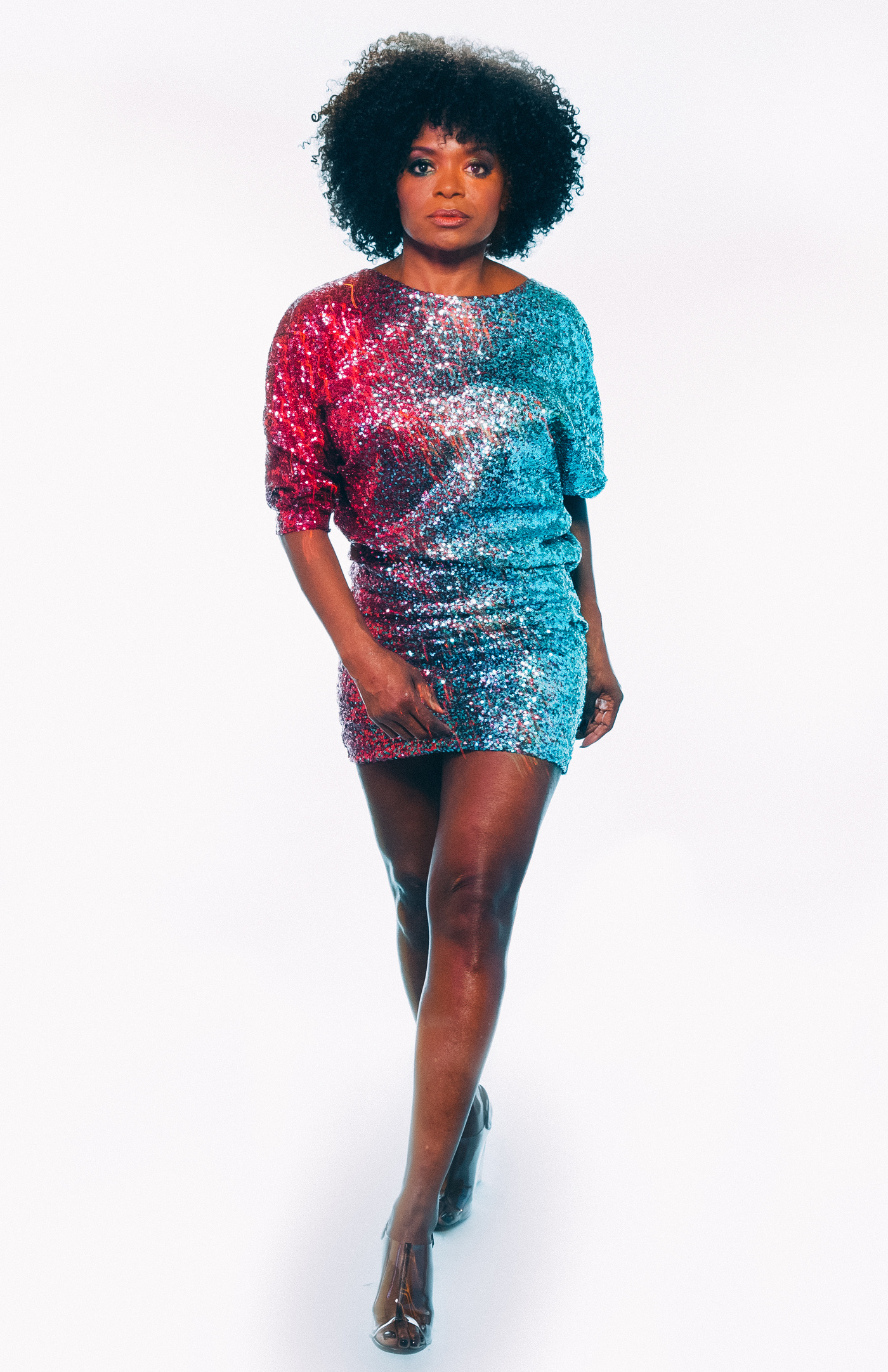 ---
Twenty-seven Broadway seasons ago, young LaChanze made audiences sit up and take notice when she gave the original production of Once On This Island its beating heart, creating the role of lovelorn peasant girl Ti Moune. Twelve seasons ago, she won a Tony Award for giving a voice to Celie, the unlikely heroine of Alice Walker's The Color Purple, in the musical's original staging. Although actresses have excelled at taking on these roles in recent seasons, LaChanze's presence in the parts will be felt forever. This spring, the powerhouse known for her strength both onstage and off, is letting out her hair and hitting the dance floor as one of the most popular African-American recording artists ever: five-time Grammy Award winner Donna Summer. Along with co-stars Ariana DeBose and Storm Lever, LaChanze tells her duckling-to-diva story in Summer: The Donna Summer Musical, taking on the role of Diva Donna.

Donna Summer on Broadway! Got your disco duds ready to go?
Absolutely, and my disco hair. [Laughs.] I'm very excited about it.

So, when you hear the words "Donna Summer," what do you think?
To me it just means pure joy. I don't care who you are, you just feel good whenever you hear her music. It brings so much light and joy and spirit. Everyone loves her music.

"It's moving, it's fun, it's deep, it's sad, it pulls at your heartstrings. I was not prepared for the depth of what she'd gone through."

What is it like to live in that soundscape?
Even when I'm not on stage—when Ariana DeBose or Storm Lever are singing the music—I'm singing along with them, harmonizing backstage. That's how much we love the music. And I hear them doing the same thing when I'm on stage. It's hard not to. This music is infectious. I'm learning so much about her as a woman, which is even more thrilling for me. I'm discovering where it all came from for her, and how easy it was for her, the way she was able to sing. Her voice, her range, the power, her spirit. She was just a phenomenal woman.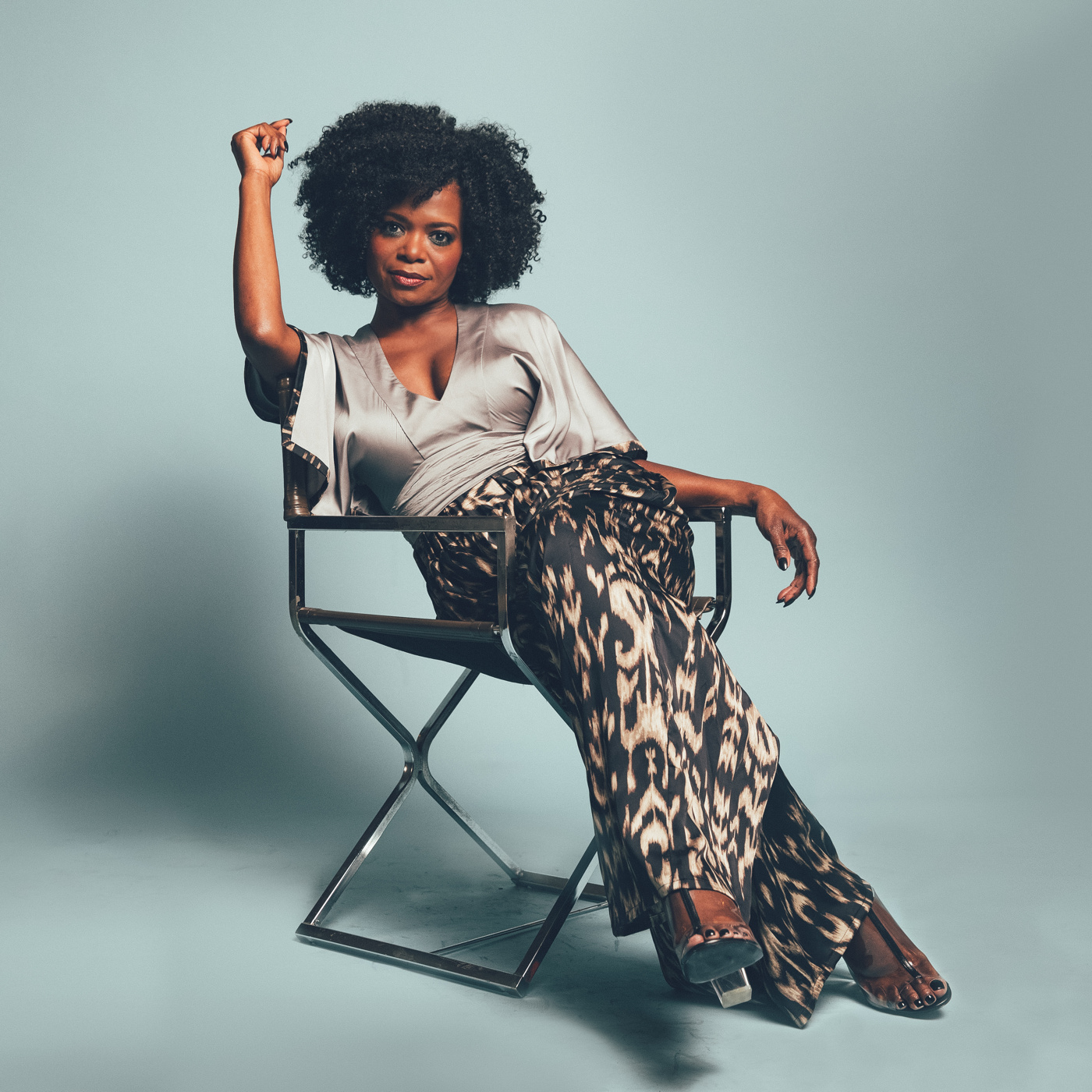 Donna Summer was big when you were a teenager. So, let's talk about teen LaChanze.
Well, in my house, we couldn't listen to "Love to Love You Baby." It was way too salacious back in the day. I remember my mom would turn the station off when that song came on the radio. But, of course, I played my album to death in my bedroom, with the door closed. But, I loved Donna Summer. I was also a big Tina Marie fan and Chaka [Khan], but Donna just made you want to get up and dance. So, there I was in my room, with the door closed, my record player spinning [singing], "Love to love you baby" over and over and over!

It is sexy music.
Very sexy music. But not intended to be sexy. It's more sensual, more intimate. That's the thing about Donna that I think is so intriguing is how she is able to pull everyone in. I don't care who you are: old, young, black, white, straight, gay, whatever. Everyone loves her music because she's able to touch that part of us—that very human part of us that just wants to feel good.

When you heard this musical was happening, did you immediately think, "That's for me!"
Well, I had a meeting with our wonderful director, Des McAnuff. And I thought, what an interesting concept: a story about one musical icon told by three women. We did the workshop for several weeks in the summer of 2017 and we sort of discovered the piece. It's a concert. It's a memory play. It's a bunch of things in one; it's hard to explain. But, it's not just a jukebox musical. You're going to come away with so much more than that. It's moving, it's fun, it's deep, it's sad, it pulls at your heartstrings. I was not prepared for the depth of what she'd gone through. To discover all of the dimensions of who she was has been pretty impactful for me.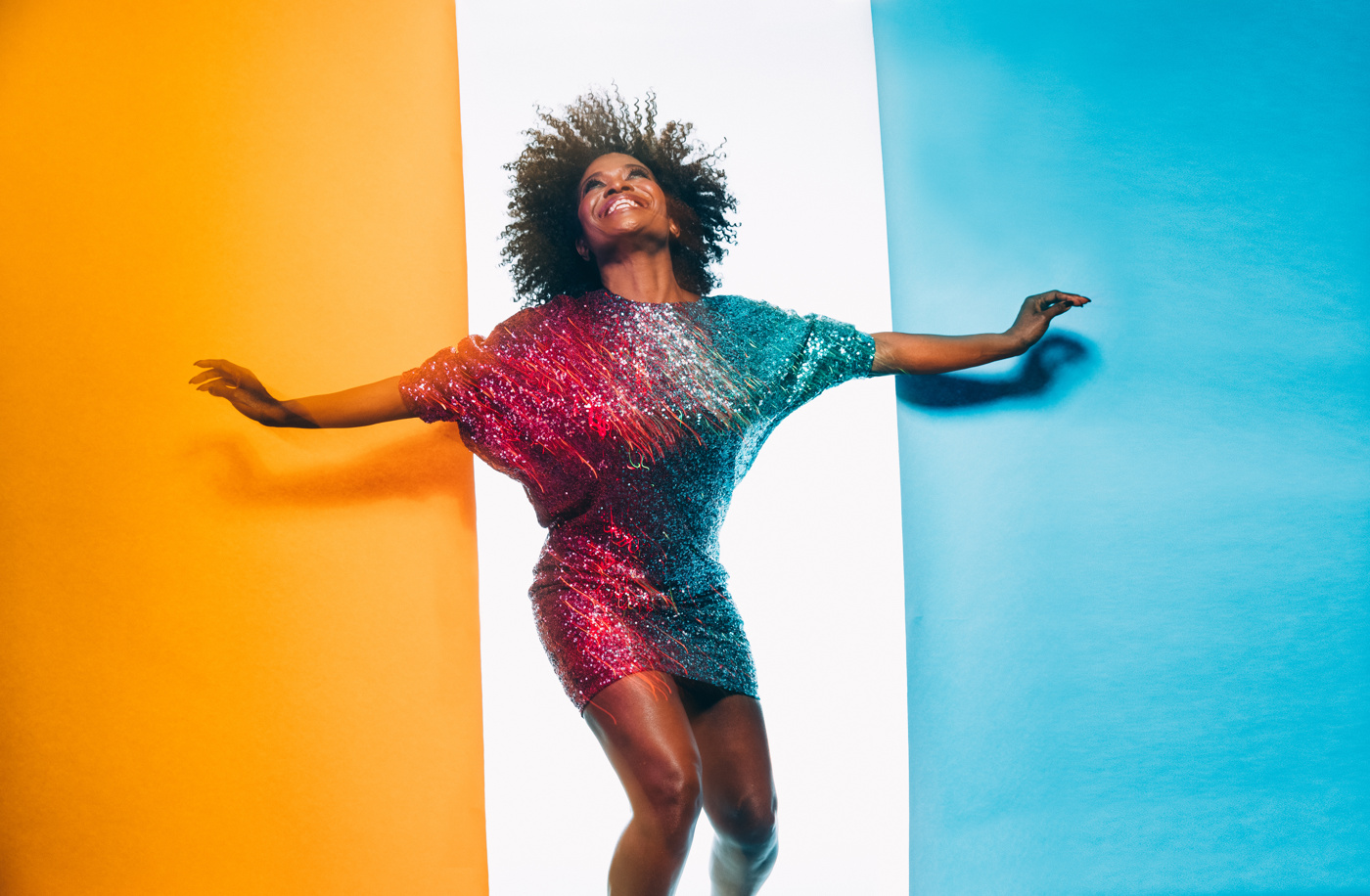 You don't look like Donna Summer.
Nope.

Let's talk about that. When asked to play her, did a part of you say, "Well, I don't look like Donna Summer"?
I did think initially that they would want an actor who resembled her in some fashion. I don't look like her. I don't have those beautiful lips she has. Oh my God, her lips are gorgeous! But Des was talking to us about how he did not want actresses to come in looking like Donna Summer. He wanted the essence of Donna, so that people weren't distracted by someone imitating Donna Summer.

"Finally, I get to be a diva on stage!"

It really makes it kind of deeper, seeing you onstage with Ariana and Storm. Three different-looking women telling the story.
Yes, at these different phases of her life. I think it crystalizes the story.

This is a show filled with fierce, powerful women of color. What is it like to be in that company?
So many amazing women! I have never been in a show where the majority of the cast were women of color. Powerful, strong, talented women of color telling the story of a woman of color's life. It's thrilling to feel the confidence and determination in that room.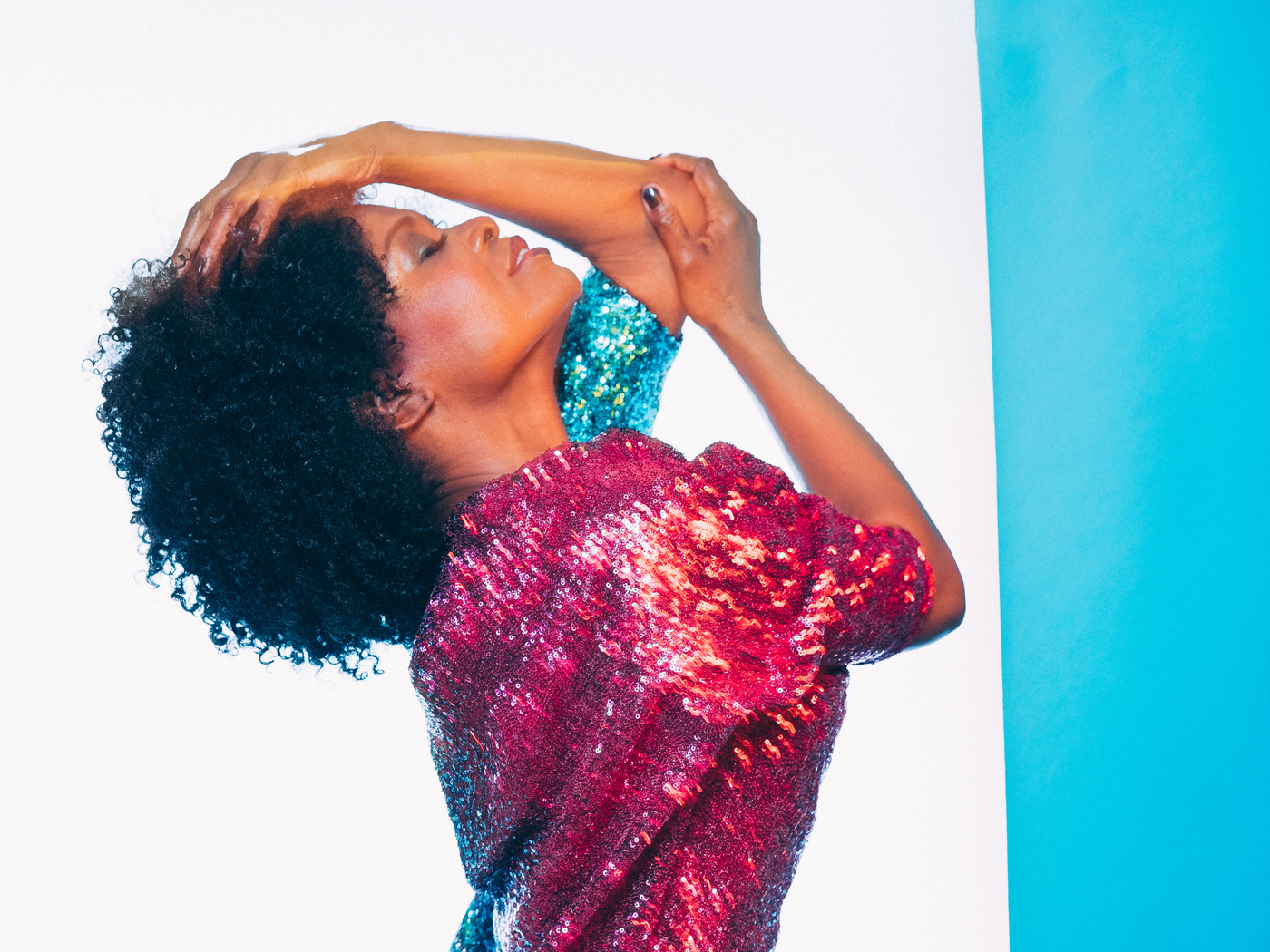 Let's talk about "She Works Hard for the Money." That is a workout for you!
I'm definitely working hard for the money! Sergio Trujillo, our choreographer, is definitely pulling out my old dance skills. Initially, when we started working on that number, I said, "You want me to do what now? Stand where and do what? And sing this song?" But I love a challenge, and I definitely am burning my calories and keeping my cardio up. It's exciting.
Is it fun to get to be a diva? We've seen you do amazing roles on Broadway, but the diva moments in this show are beyond! Do you love it?
Yes, I do. And I feel like, "Yes, finally, I get to be a diva on stage." I get to wear shoes! I get to be glamorous. I get to wear beautiful gowns! Yes, I'm thrilled to be able to do that, but I'm also very grateful that I'm telling the story of Donna Summer. I don't think there's every been a musical about the life of an African-American icon. Audra [McDonald] did Billie Holliday, but that was a play. This is a big, splashy musical. And that, for me, is something to be proud of and thrilled to be a part of.
Photos: Emilio Madrid-Kuser | Makeup: Rachel Estabrook | Hair: Austin Thornton | Wardrobe: Cesar Galindo and Carlton Jones | Styling: Carlton Jones
"Summer: The Donna Summer Musical" begins on March 28 and opens April 23 at the Lunt-Fontanne Theatre