Taylor Trensch has been making a name for himself on the New York stage. From the off-Broadway revival of Rent to Broadway credits in Wicked, Matilda and The Curious Incident of the Dog in the Night-Time, the young talent has certainly been keeping busy. A few months after opening the Tony-winning revival of Hello, Dolly! alongside Bette Midler, Gavin Creel, Kate Baldwin and more in April of 2017, it was announced that he would be stepping into the year's other Tony-winning smash: Dear Evan Hansen. Now, Trensch is singing and sobbing eight times a week in the emotional role that earned Ben Platt his first Tony. Here's what we learned about the young talent on this week's Show People with Paul Wontorek.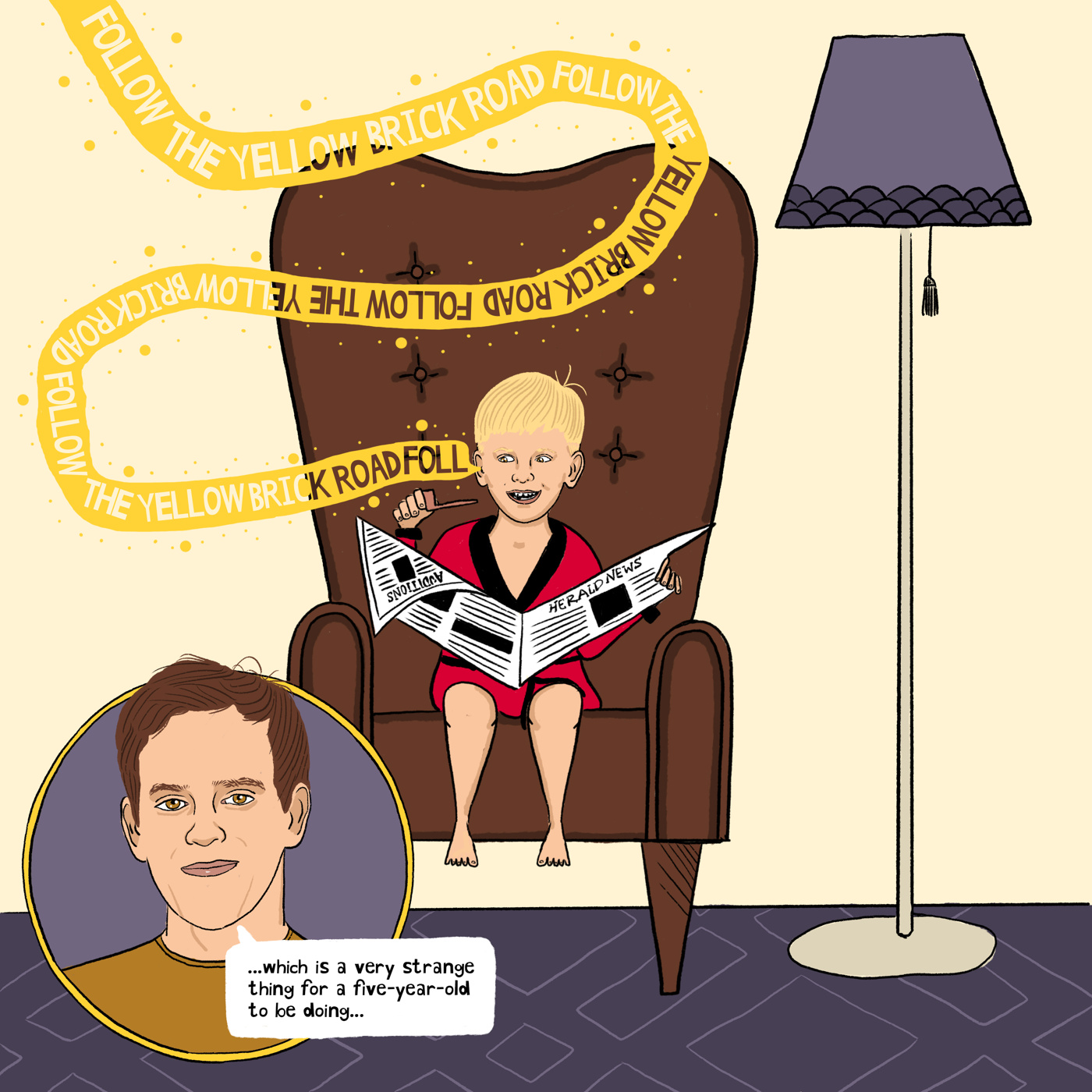 1. HE WAS A VERY AMBITIOUS YOUNG CHILD
"I was reading the classifieds in the newspaper, which is a very strange thing for a five-year-old to be doing. I imagine myself with a smoking jacket with a pipe. But I was reading the newspaper, and I saw auditions for The Wizard of Oz. I went and sang 'This Land Is Your Land,' and I got a role."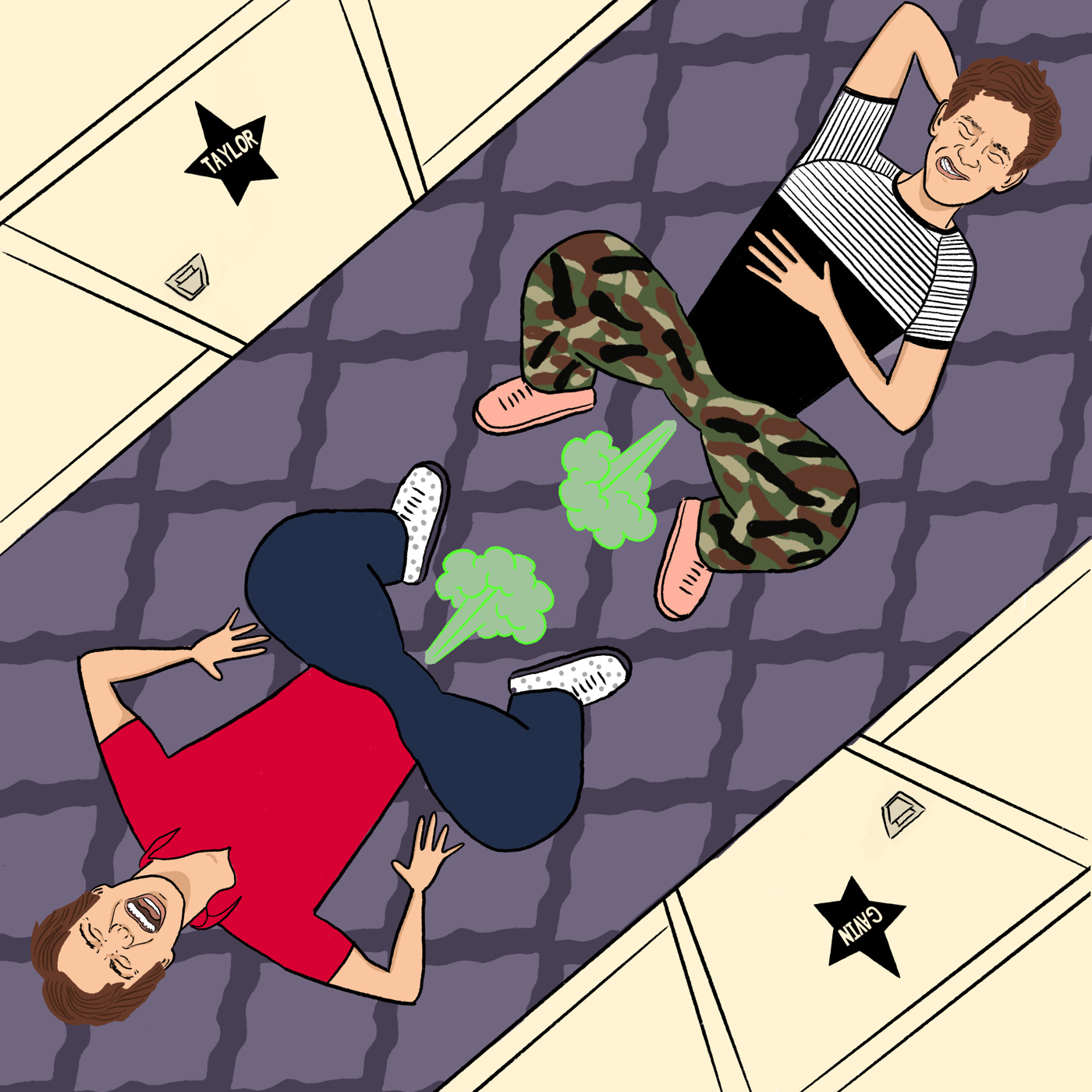 2. HE HAD A GAS BACKSTAGE AT HELLO, DOLLY!
"I don't know if I should be saying this—but I'm going to anyway. There was a day when former Broadway.com Show People with Paul Wontorek guest Gavin Creel and I just sat in our hallway on the floor on our backs, with our butts facing each other and farted for 30 minutes, just at each other. Everyone on our floor was so mad."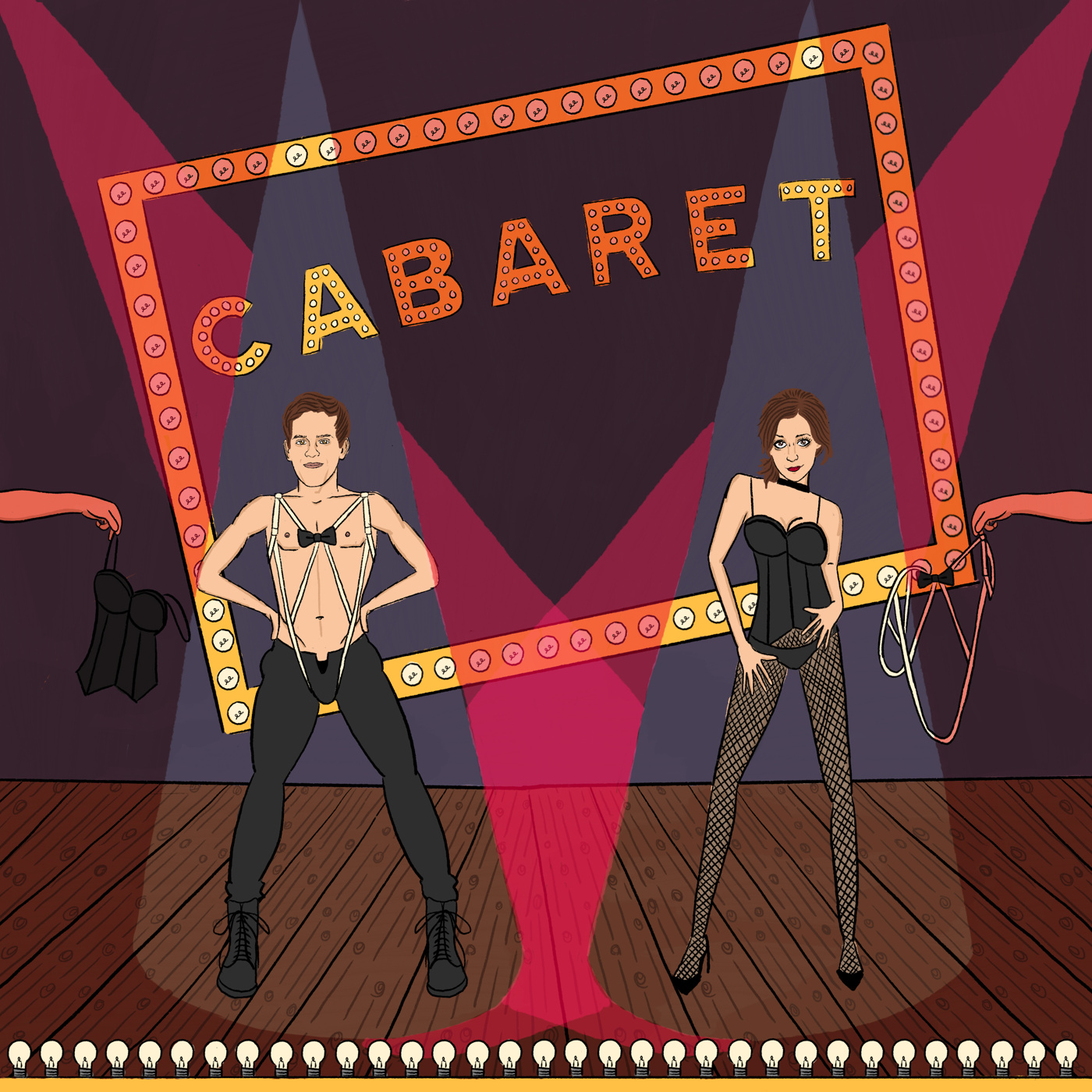 3. HE'S DREAMT UP A FANTASY REVIVAL OF CABARET
"I have a dream to do a production of Cabaret in the style of Little Foxes where the Emcee and Sally Bowles alternate. It could be, for instance, me and Cristin Milioti. The show would begin with us standing side by side onstage, and the famous drumroll at the top of the show would start, and a spotlight would land on whoever was playing the Emcee that night, and we wouldn't even know. The show would just begin."
---
Other must-read highlights:
ON COMING OUT
"Because I loved to do theater, there were a lot of spaces where I think people just assumed that I was gay. That made the process a little bit easier. I was in high school. I ended up being so loved and embraced by everyone around me, but saying it out loud, when you've been saying it to yourself for so long will always be so nerve-wracking."
ON THE FIRST GAY PERSON HE EVER MET
"I did a very illegal production of an unauthorized Harry Potter play. I played Ron Weasley. They didn't see me for the Broadway version—I'm still kind of hurt about it. There was a guy in that cast who played a bunch of ancillary roles. Talking to him one day, I realized he was gay and what that meant. I was like, 'Oh—I think that's me. That man who's playing Dumbledore in the portrait is just like me!'"
ON HIS FAVORITE WIG
"That Hello, Dolly! wig really did bring me a lot of joy. In tech, it was more like a bob. It was very Renée Zellweger in Chicago. Jerry Zaks would catch me in the wings [working it]. He was like, 'Cut that boy's wig!' It was the star of the show, so it got cut into more of a Leonardo DiCaprio sort of look, but I did love that wig a whole lot."
ON SHENANIGANS IN THE CURTAINED HARMONIA GARDENS BOOTH
"We had a card tournament. Kate Baldwin and I were partners, and Gavin and Beanie Feldstein were partners. They crushed us every time, but Kate and I were very good sports. And I have to tell you something—Kate Baldwin is not a good whisperer. She's the greatest singer in the entire world, but is the worst whisperer. We never were spoken to about our booth shenanigans. I think because Gavin and Kate were so well loved, they formed like a forcefield around Beanie and myself."
ON HIS DRAG NAME OF CHOICE
"I always thought it would be Anna Phylactic because I have a lot of allergies. But I also learned once that there is a drag name called Karen from Finance. You simply can't top that."
ON LYING
"As a child, I lied so much. I wanted my life to be interesting. I would tell kids I had a time machine. I would lie about things as simple as my birthday, so I could have the same birthday as a celebrity."
ON WHERE HE WOULD TAKE THIS ALLEGED TIME MACHINE
"I can tell you when the cameras stop rolling."
Watch the full episode of Show People with Paul Wontorek below!



Interview has been edited and condensed for clarity.

Did you know Show People is available as a podcast? Listen to your favorite stars talk Broadway and beyond on your way to work, the gym, the theater and more on iTunes and Spotify.