Brittany Pollack is currently making her Broadway debut in the dance-heavy role of Louise in the Tony-nominated revival of Rodgers and Hammerstein's Carousel. She has been a member of the corps de ballet of the New York City Ballet since 2007 and a soloist since 2013. The engaging performer is nothing if not ambitious. In addition to being "obsessed" with her dog Duncan, Homeland and just about anything on her "go-to channel" HGTV, Pollack is finishing up getting her MBA online. She's pursuing it as something "to distract myself and also to fall back on when my dance career is over." The performer appeared in the 2003 musical theater-infused film Camp when she was a young teen, but despite a long adoration of Broadway, Carousel is her first musical-theater experience. Read on to find out more about this talented dancer's connection with the musical's Tony-nominated choreographer Justin Peck, her favorite Broadway show and why she's so happy with her toes these days.

Shy No More
Pollack's origins as a dancer started as a source of relief from bashfulness. "As a child I was always a very shy kid; I was always hiding behind my parents' legs with a frown on my face. I wouldn't talk to anyone," Pollack says, noting that she was inspired to dance by her older sister. "My sister's two years older than me, and I wanted to be just like her. That's how it all started." Suddenly, I wasn't a shy little girl anymore. I always loved the way that I felt when I was dancing." By the age of 14, she was accepted into the School of American Ballet in New York City and on her way to being a professional.




Broadway Lover
Pollack did not grow up in a family of dancers. "I am the first performer," she says. Nevertheless, her family appreciated live performance—especially musicals. "Since I grew up in New Jersey, I was always driving into the city with my parents to see Broadway shows. I think my first show was probably Beauty and the Beast. One of my favorite shows of all time is Les Miz: I've seen that probably five or six times since I was a little girl. Every time I would go to a Broadway show, I'd leave wishing that was me. I just love Broadway."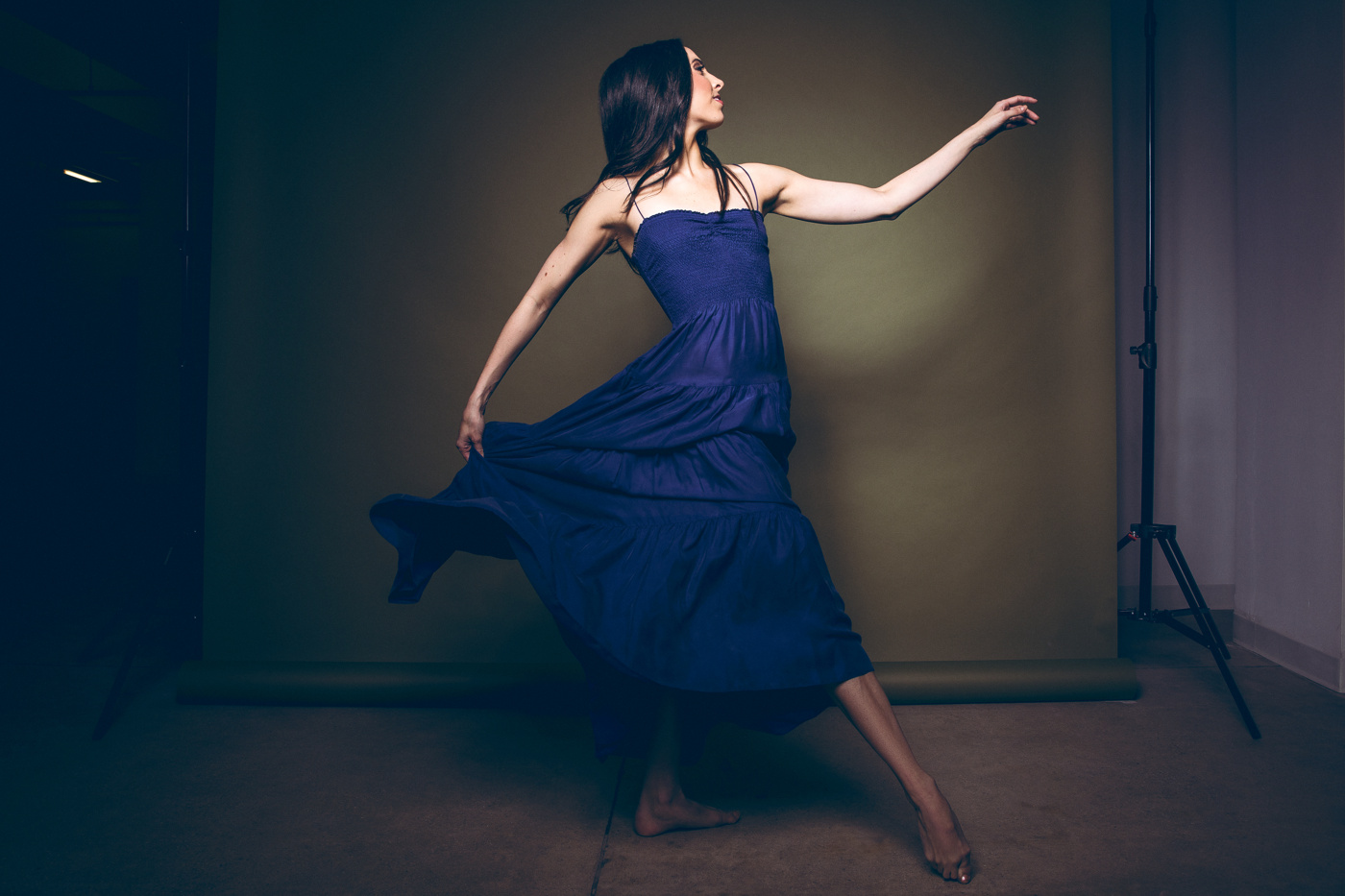 Close Ties
Unlike the long audition process that many young performers go through, Pollack had a leg up. "I was very lucky; I actually didn't have to audition for Carousel. When Justin Peck was asked to choreograph, he asked me if this is something I would be interested in. And, of course, I knew right away. I didn't really have to think about it at all. He brought me along with him on this amazing and exciting journey. Peck and Pollack are longtime friends: "Justin and I grew up together at the School of American Ballet; I've known him probably since I was fifteen years old, and we got accepted into New York City Ballet together. He's done around twelve ballets at New York City Ballet [as a choreographer], and I've been in ten of them. We've worked very closely together over the years, and he really knows my strengths and my weaknesses."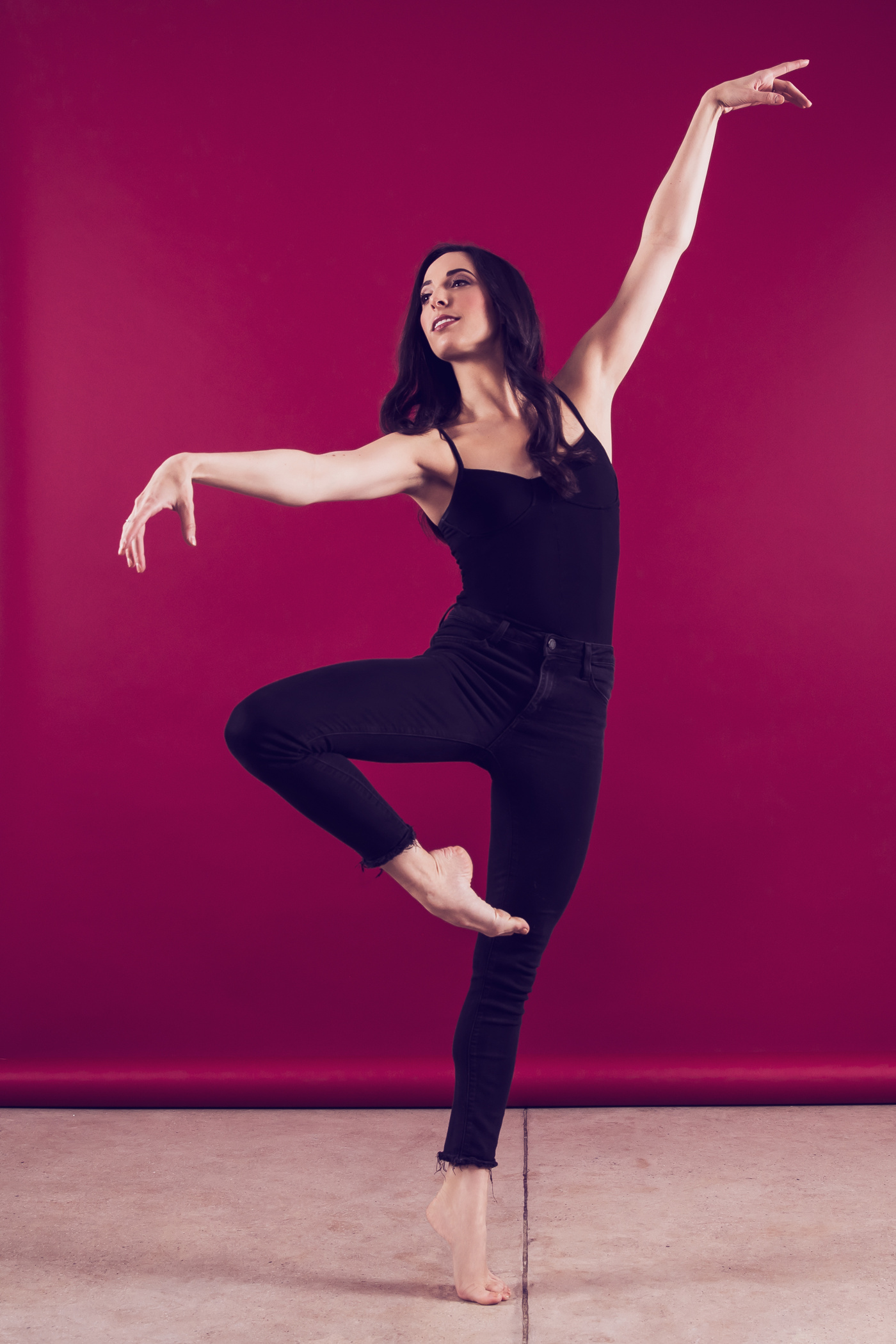 Barefoot Ballerina
Pollack dances her part without toe shoes, which is what she is used to. "I do wear little pads on the balls of my feet just so I can turn easily", she notes. "My ballerina feet look prettier than they've ever looked!" Despite her cute toes, Pollack explains that the demands on a Broadway performer's body are different than for a ballet dancer: "The hardest thing has been doing eight shows a week of the same performance. At the ballet, I'll do a different [dance] every night. So the hardest thing has been trying to find ways to keep the show fresh on Broadway. It's also a little bit harder doing Carousel because my body doesn't have enough time to recover from doing the same thing every night. She says her post-performance routine includes a lot of stretching, rolling out with a tennis ball and occasional icing of her feet. "If I'm really sore, I'll take some Advil before I go to bed," she says.

Future Is Unlimited
With all of her accomplishments in the dance world, how has Pollack's Broadway experience changed her? "I've learned from doing this experience that I'm not limited in what I can do. Sometimes I doubted myself and I felt like I couldn't do anything beyond ballet, and now I'm realizing I can go out there and act, I can go out there and sing and I can push my boundaries. I can do new things, and there's so much more out there that I can explore. And it's really cool."