Tony Award and Oscar winner Denzel Washington may be the name above the title in George C. Wolfe's acclaimed new staging of The Iceman Cometh, but he's actually just one in a stageful of talented vets bringing new life to the denizens of Harry Hope's Saloon. David Morse, a well-loved star of stage and screen, has been honored with his first Tony nomination for his turn as Larry Slade, a broken man who's lost the will to live. Opposite him as Don Parritt is Austin Butler, a hot up-and-comer from the TV world who has made the brave leap to Broadway as a part of an A-list company. Broadway.com sat the pair down for a talk about their characters' father/son bond and the indelible power of Eugene O'Neill's classic drama.
Is it safe to assume you guys didn't know each other before getting cast in The Iceman Cometh?
AUSTIN: We didn't meet until our first rehearsal day. We had a little rehearsal with just the two of us and [director] George C. Wolfe before we started official rehearsals.
DAVID: I was shooting something so I couldn't be there for the first few days. When the three of us got together, Austin was so prepared. He really wanted to be on his game. He was wearing period underwear for crying out loud! I was way behind him. We had six weeks of rehearsals ahead of us and he was raring to go.
AUSTIN: You've got decades of experience on me. I had to stack the deck as much as I could! I knew the people I was going to be onstage with and I think the Everest of terror that I was feeling—and the responsibility of bringing Eugene O'Neill's words to life… I just wanted to do the absolute best that I could. I actually paid somebody to read the scenes with me every day from November through January, when we started rehearsing. I had the whole play in my mind.
DAVID: You had the uncut version in your mind.
AUSTIN: Right. And then we started adapting it. There were a lot of changes. The next time I do a play, I probably won't do that because you can get in these ruts and you have to unlearn things.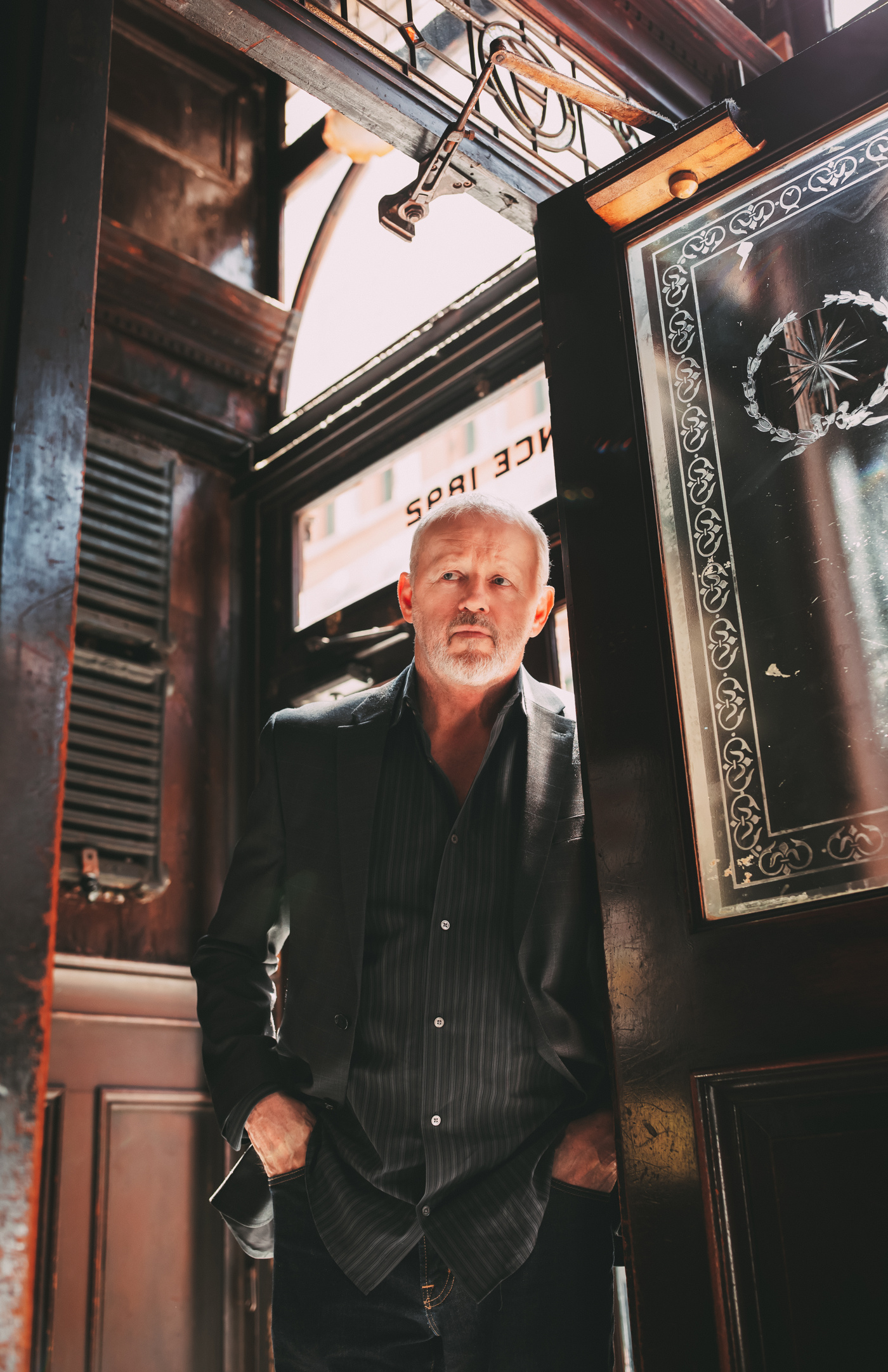 DAVID: That's what I was afraid of. I didn't want anything in my head that didn't need to be there, including the stage directions. O'Neill is so specific about what he wants every actor to do and feel and look like. It can be incredibly annoying and not helpful. I understand he thought actors were morons.
AUSTIN: Do you really think he thought that?
DAVID: Yeah, he wanted puppets instead of actors. He wished he could work with puppets because actors didn't have a good reputation. And now we have a sterling reputation!
Actors love doing Iceman. It's produced often.
DAVID: Well, the last time I saw it was 20 years ago on Broadway. I guess that feels like we just saw it.
AUSTIN: Time is a weird thing.
DAVID: It is a weird thing.
AUSTIN: I was six years old.
DAVID: All right, all right. I'm happy for you.
What's the appeal of this particular play for actors?
DAVID: Especially with our production, there isn't one character on that stage that you don't want to watch and know more about. George really cast it brilliantly and really allowed these characters their full life.
AUSTIN: O'Neill demands so much. If you're not giving everything or trying to fake it, it comes off as melodrama and could be cringe-worthy. It forces you to dig down. And some of the things that worked in show number five don't work on show number 20. It's like, "I gotta find a different part of my heart to break tonight." My body starts to build up a callus and I go, "I know what you're trying to do to me. Let's not go there." And I have to figure out a way around it.
DAVID: Nobody wants to be that emotional all the time. Psychologically, you just want to heal and get better. And you put yourself there again and again and again and find new ways of doing it. With this play, it's kind of realistic—it's happening in a bar—but the language is heightened and there's poetry to it. And there's comedy to these characters. There are all of these levels you can go to. It keeps revealing itself. It's really something.
AUSTIN: Last night, I heard this woman sobbing during Denzel's speech at the end. And something just stuck in me. It was this extremely grounded feeling of, yes, we're playing pretend, but it's also real.
DAVID: The experience is real. What you're experiencing is real in that theater.
AUSTIN: It's such a beautiful, trippy experience when it all comes together in that way.

Let's talk about the heartbreaking relationship between these men. Larry Slade is a broken man wiling away time at the bar, and Don Parritt is the son of a former girlfriend of Larry's that shows up to find him. What else should we know?
DAVID: O'Neill actually based her on a real woman, the famous charismatic anarchist Emma Goldman. In this play, she's Rosa Parritt, the mother of Austin's character, Don. When Larry dated her, he was older and she was still young, probably 49 to her 29, and in the height of her passion about the anarchist movement. And Larry was madly in love with her. But, being an anarchist, she expressed herself by sleeping with other men and feeling it was her right to do that. It was all about her and he was a casualty of it. And Don comes to the bar to claim me in a way, as he is escaping something.
AUSTIN: I have my own version of this story.
DAVID: Let's hear that.
AUSTIN: Don was being raised by this anarchist mom, whose real focus was on the movement and who was busy changing the world. And also sleeping with whoever she wanted to. And so she had all of these feeling that were outside of being a mother to Don, so he never really felt love at home. Never felt cared for. And all he wanted was to have a mom, to have a dad. I think he really believes Larry is his father, that he was the only guy that ever looked at him, listened to him when he talked, took the time to make sure he was OK, to make him laugh, do nice things for him… Larry was really the only sunshine in all of his childhood
DAVID: Now I really feel terrible.
AUSTIN: And when Don was seven, his mom cheats on Larry and he leaves. When I walk into the bar at the start of the play, it's been 11 years. I'm 18 now and I've been thinking, if I could just get that time back. It was the best time of my life and it all revolved around Larry. Now I'm at a point where I can't take life with my mom anymore and I've cut off my relationship with her in the most brutal way. And I'm going to find that person that made me feel loved, and I'm also hoping he can help me find some sort of relief from the guilt that I've destroyed my mother's life forever.
DAVID: It doesn't go well.
AUSTIN: It doesn't go well, no.
No, it's a horrible human tragedy, this story. In the scope of the play, Larry and Don are really kind of outsiders in comparison to the other men and women in the bar.
AUSTIN: [To David.] You said in our first rehearsal that it felt like a play within the play.
DAVID: Yeah, and George has treated it that way. Or respected that it's really its own story.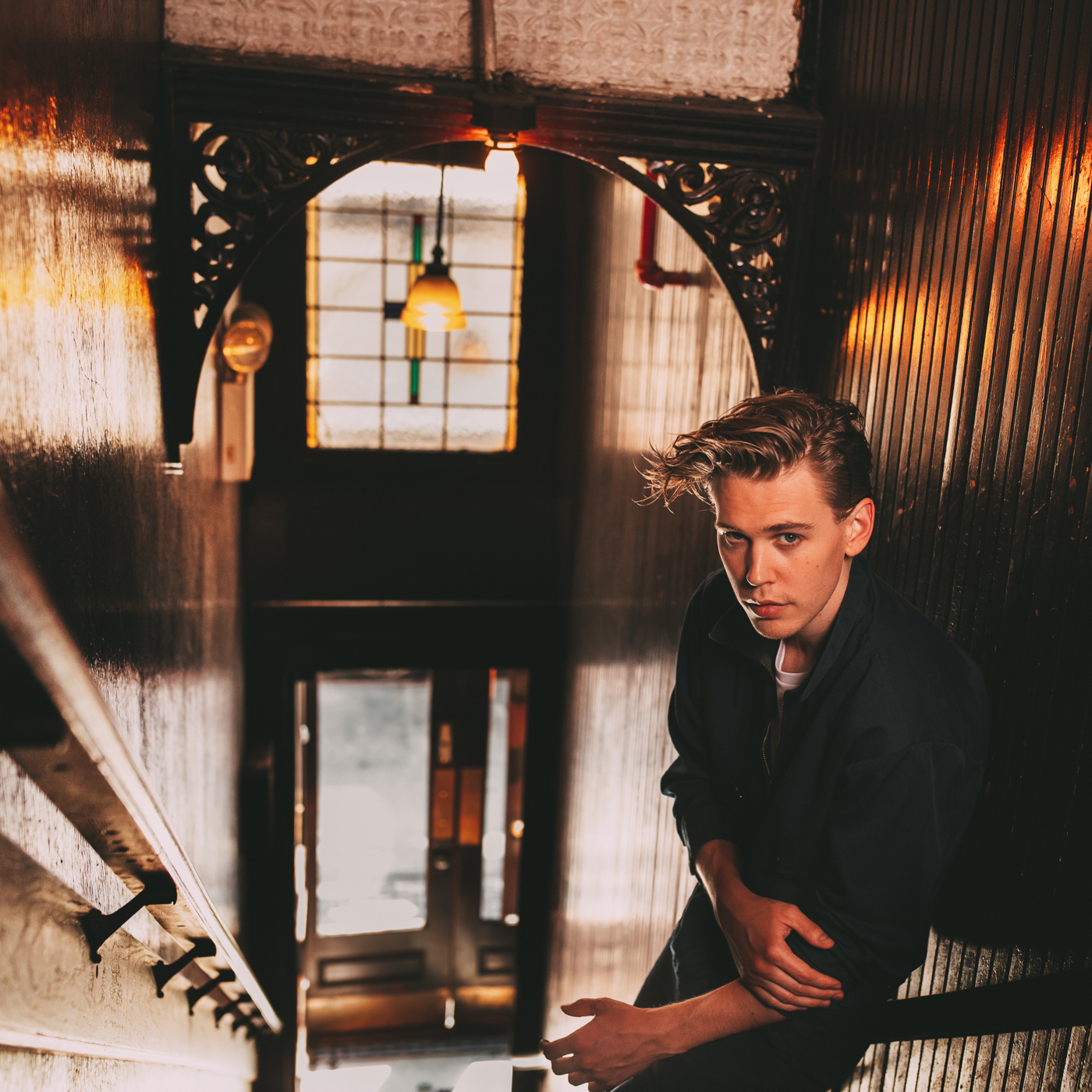 Austin, is it easy to tap into all that fatherly admiration when you're working with someone like David?
AUSTIN: Absolutely. I've respected his work for years and have watched him since I was a kid. It's an amazing thing to now have so much time together and to just, you know, learn from the masters.
DAVID: It helps that he has a great heart. He brings his heart to every rehearsal and on that stage. You can see it, you can feel it. It's helpful for me to have that kind of life to work with all the time. He has something special. [To Austin.] What you've learned here on this thing, it's going to last you a lifetime. But you know that.
AUSTIN: I remember Jeff Bridges talking about when he was [playing Don]. He said he was very nervous because he was around all these legends. And that's how I feel. It's like playing tennis with the best of them. It only makes you better. And we've got writing that demands the best, too. In order to give Don justice, it just takes everything. Some nights I feel like I fall short and I walk offstage feeling very sad because I feel like I let Don down. And then other nights, you find something that feels alive. And you feel like, "We found this! We peaked!" Then there's the terror of, "Will I ever be able to get back to that?"
DAVID: It never goes away.
Is that just the harsh reality of theater?
DAVID: That's what it is. Our castmate Danny Mastrogiorgio did The Front Page with Nathan Lane. One night, they were about to make their entrances and Nathan turns to Danny and says, "It never gets easier." And then he walks onstage. That was his entrance.
AUSTIN: Wow.
DAVID: And it's true. It doesn't get easier. And you're a fool if you think it does.
Interview has been edited and condensed for clarity. Photographed at Old Town Bar by Cailtin McNaney. Styling by Carlton Jones.