The character of Scorpius Malfoy is one of many contenders for the title of "cursed child" in Harry Potter and the Cursed Child. He's the son of Harry's nemesis Draco Malfoy and is haunted by dark rumors about his parentage. He also suffers from a disapproving father, bad posture and a dorky personality. Anthony Boyle made his West End and Broadway debuts playing the surprisingly lovable Malfoy, a performance which earned him an Olivier Award and now a Tony Award nomination. Here, Boyle talks about the pressure of starring in the two-part play, awards anxiety and his Hogwarts house. (It's what you think it is.)

A Star Is Born
Despite growing up in Belfast, Ireland with a sporty family that played Gaelic football, Boyle says his kid self was always more interested in the arts. "I was always trying to write poems, banging on pots and pans, or drawing something. I wanted to sit on the side of the pitch making daisy chains," he remembers. "When I found acting, it was something I could really sink my teeth into." Boyle found himself onstage for the first time during primary school in Goldilocks and the Three Bears, as one of the bears. "Oh, man, it's so embarrassing," he says. "My mom always brings it up every Christmas. She goes, 'And all the other boys were just sitting there, and they weren't pretending to eat, but you were, and I knew you were a star!' And I'm like, 'Oh, Mom. Shut up, please.'"

Wherefore Art Thou, David Bowie?
Perhaps similar to his character, Boyle had an interesting, if not magical, educational journey. After he was expelled from school at age 16, his parents forced him to get a job. "I worked in a bar for a week, and I just couldn't do it," he says. "I was just awful at everything else." This realization set off a flurry of Google searches for auditions for theater in the area—any theater. "I've done some really awful, awful jobs. I played Romeo to about three people. It was set on a chess board and it was the worst Romeo and Juliet you can imagine. I played him as a horny teenager, but inspired by David Bowie. It was just awful." Big break number one came when a professor at the Royal Welsh College of Music and Drama in Wales saw Boyle in a play in Belfast and encouraged him to apply for the conservatory. He did, and he got in.
Harry Potter and the Holding Room of Secrets
After seeing Boyle in his first play at drama school, an agent approached the young actor with an offer to audition for what would later be revealed as Cursed Child. The show's tagline "keep the secrets" was strictly adhered to in the audition process. "Man, it was weird," Boyle describes his first audition. "It was all very secretive; I remember having to read the script in a guarded room." After reading Scorpius' first scene, Boyle fell in love with the character, and later that day read it for producer Sonia Friedman, director John Tiffany and casting directors. "I was just like, I have to play this role," he says. "I feel really connected to what I'm saying here. I just felt like I knew him, immediately, even though he was posh and English and a wizard, and I'm none of those things." Three days later, he got the job.

Under Pressure
Under the watchful eye of bajillions of fans, Harry Potter novelist J.K. Rowling, playwright Jack Thorne and the show's principals had a tough job: introducing some new characters to the cannon, and reintroducing characters who are 20 years older. Somehow that didn't shake Boyle. "Having the pressure of it being Harry Potter was something that I never really felt because the producers and the director really kept us away from the media while we were creating it," he explains. "It just felt like we were in this rehearsal room working on a new play, and we could be experimental. I think that if I would have had that sort of weight going, 'Oh God, I'm playing a Malfoy, and this is the new story,' then I could have been a bit nervous. But we were always just kept very free in the room, so it just felt like a normal play."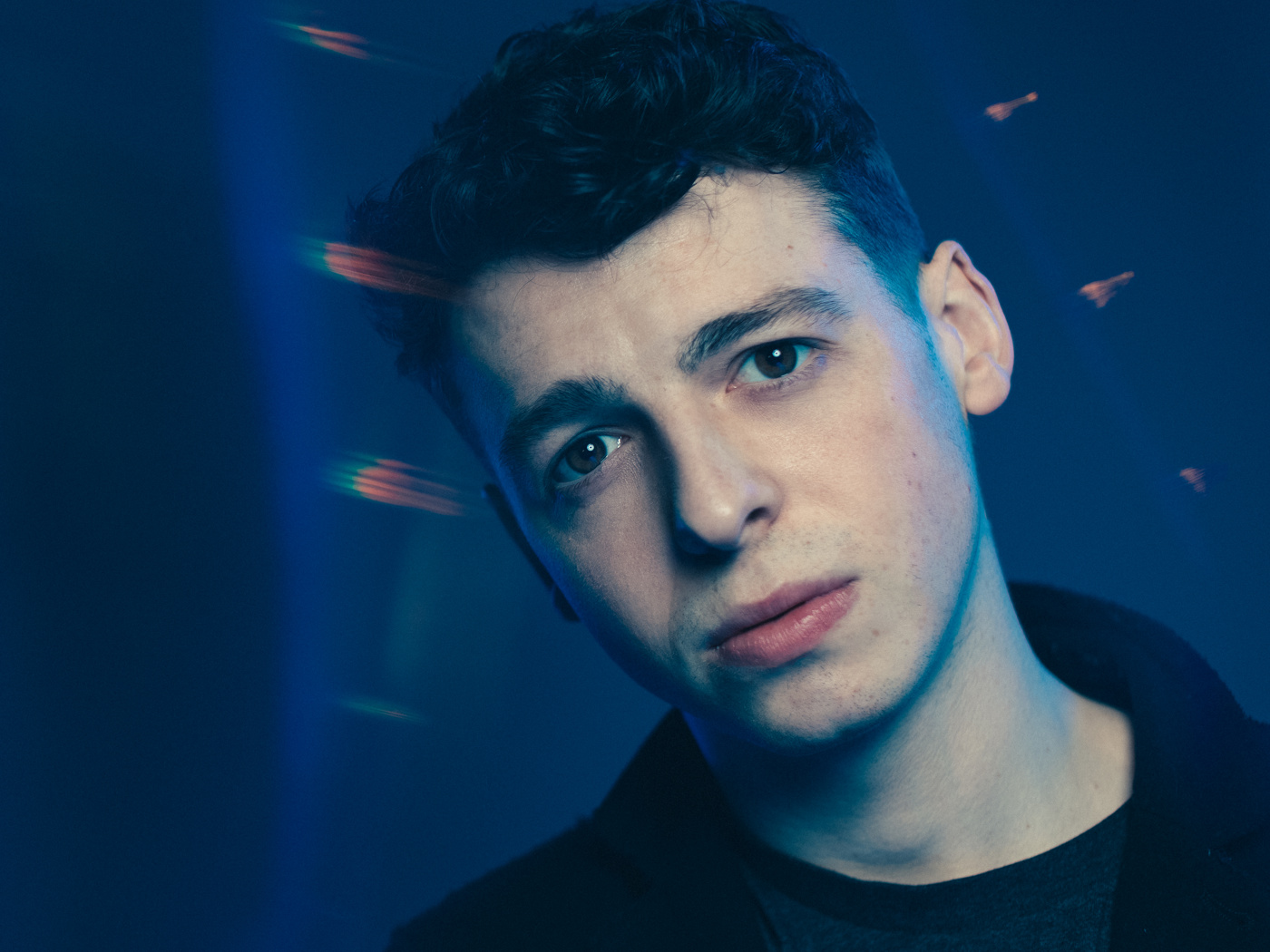 Olivier Twist
Boyle won the 2017 Olivier Award for his performance, and this year, he was nominated for a Drama Desk Award, Drama League Award, an Outer Critics Circle Award and now a Tony Award. "Winning the Olivier was amazing, and it was class because I can give it to my mom to set on her mantlepiece," he laughs. "It was lush, and we had a lovely night." Despite the nice feeling of recognition, the actor says he tries not to let the losses—or the wins—affect him. "I'll be honest. I was nominated for an award at the start of the year, and everyone told me, 'You're gonna win this!' And I went, 'You know what? Maybe I will.'" After flying in his mother and father for the ceremony, he lost. "I felt like I had let them down so much," he recalls. "I felt ashamed and really embarrassed. After that first knock, I just went, 'I'm not going to let something like that affect my self worth.'"

Pottermore or Less
The Harry Potter series is a hallmark of so many childhoods, and Boyle's is no exception. "My first memory of the Harry Potter books is my dad sitting on the landing and reading them to my brother and I before we went to bed. I can always really distinctly remember this one chapter called 'Cat, Rat, Dog.'" It's part of the third book in the series, The Prisoner of Azkaban, where the reader finds out that the villainous Peter Pettigrew has been hiding out as Scabbers: Ron Weasley's pet rat. "I remember being a kid and it freaked my nut out! I was like, 'Oh my days! What do you mean?' I just thought it was really magical." Boyle isn't sure if he has always identified as a Potterhead, but he does at least know he's no Hufflepuff. "The Hogwarts house I'm in is Slytherin. That is Pottermore official. Hot off the press. Breaking news."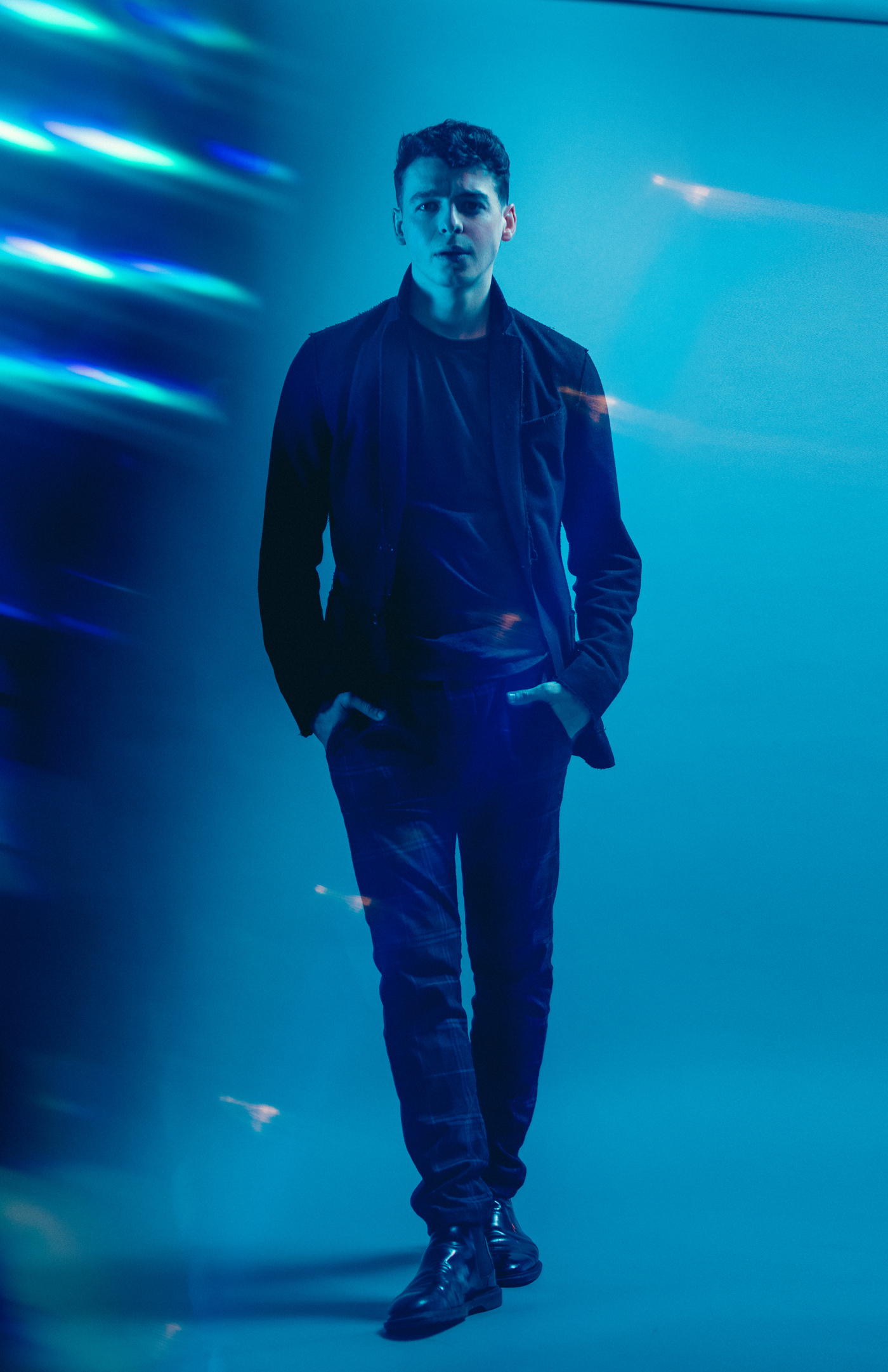 Grooming: Morgan Blaul