Miss Saigon, Claude-Michel Schönberg and Alain Boublil's moving musical, claimed its vital spot in the musical theater canon when it premiered in London's West End in 1989. Lea Salonga played the part of Kim, a 17-year-old Vietnamese girl who is recently orphaned and forced to work in a Saigon bar and brothel. There, she meets and falls in love with an American G.I. named Chris, but they are soon torn apart by the fall of Saigon. Salonga won the Laurence Olivier Award for her portrayal of Kim, and when the show transferred to Broadway in 1991, she became the first Asian woman to win a Tony Award.

Flash forward to 2013. Mega-producer Cameron Mackintosh and director Laurence Connor made a plan to revive Miss Saigon in the West End in honor of the show's impending 25th anniversary. In November of that year, they announced that 17-year-old Eva Noblezada had been cast in the role of Kim, and she left the Northwest School of the Arts in Charlotte, North Carolina, to star in Miss Saigon in London. Noblezada reprised her performance as Kim in the first Broadway revival of the musical, which opened on Broadway in spring 2017, and she was nominated for the Tony Award for Best Actress in a Musical.

And now, as Miss Saigon prepares to launch a North American tour that will travel to over 20 cities in the next year, 20-year-old Emily Bautista will take on the challenging and heartbreaking role of Kim. Bautista understudied the role during the show's Broadway revival, and she recently performed as Eponine in the tour of Schönberg and Boublil's Les Misérables, but leading the national tour of Miss Saigon, an epic musical that centers on "The Ultimate Sacrifice" a mother could ever make for her child, is certainly going to be a life-changing experience for the young actress.

To welcome Bautista to the Miss Saigon family and to help prepare her for the exciting journey ahead, Broadway.com hosted a conversation between Bautista and two women who know exactly what to expect from this adventure: Lea Salonga and Eva Noblezada. The three performers came together to meet for the first time and speak with one another about the responsibility of playing the role of Kim, why Miss Saigon continues to be an audience favorite, and how the new touring production will carry its legacy across the country. Below are highlights from that conversation.
---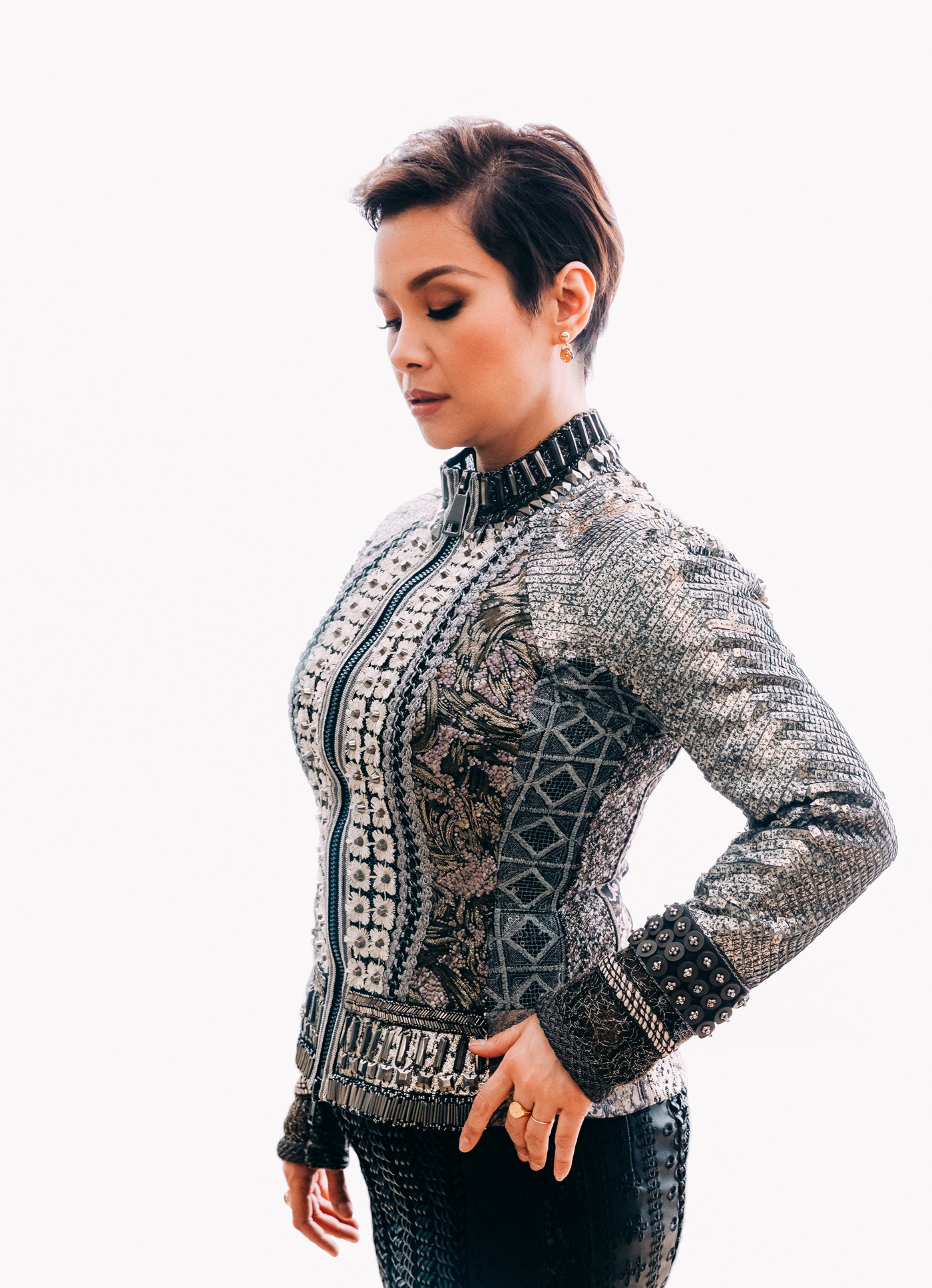 Lea Salonga: "Part of the thing that makes this character really stand out is that among all of these women—dead in the eyes, scantily-dressed and trying to get out—here's this angel, in the white dress, singing with purity and speaking her heart. All of these men are looking at her with this lascivious look, and you need to be uncomfortable in your seat, watching this happening. As an audience member, you have to want to save her."
---
Eva Noblezada: "I couldn't see how big of an impact the show made until I became comfortable in my own Kim. It's almost like an out-of-body experience where you're performing 'I'd Give My Life for You' and look out to absolute darkness, but you can hear sniffles, and in glimpses of light you see people with hands on their faces completely mesmerized by what's going on. You have an audience in your hands every single night."
---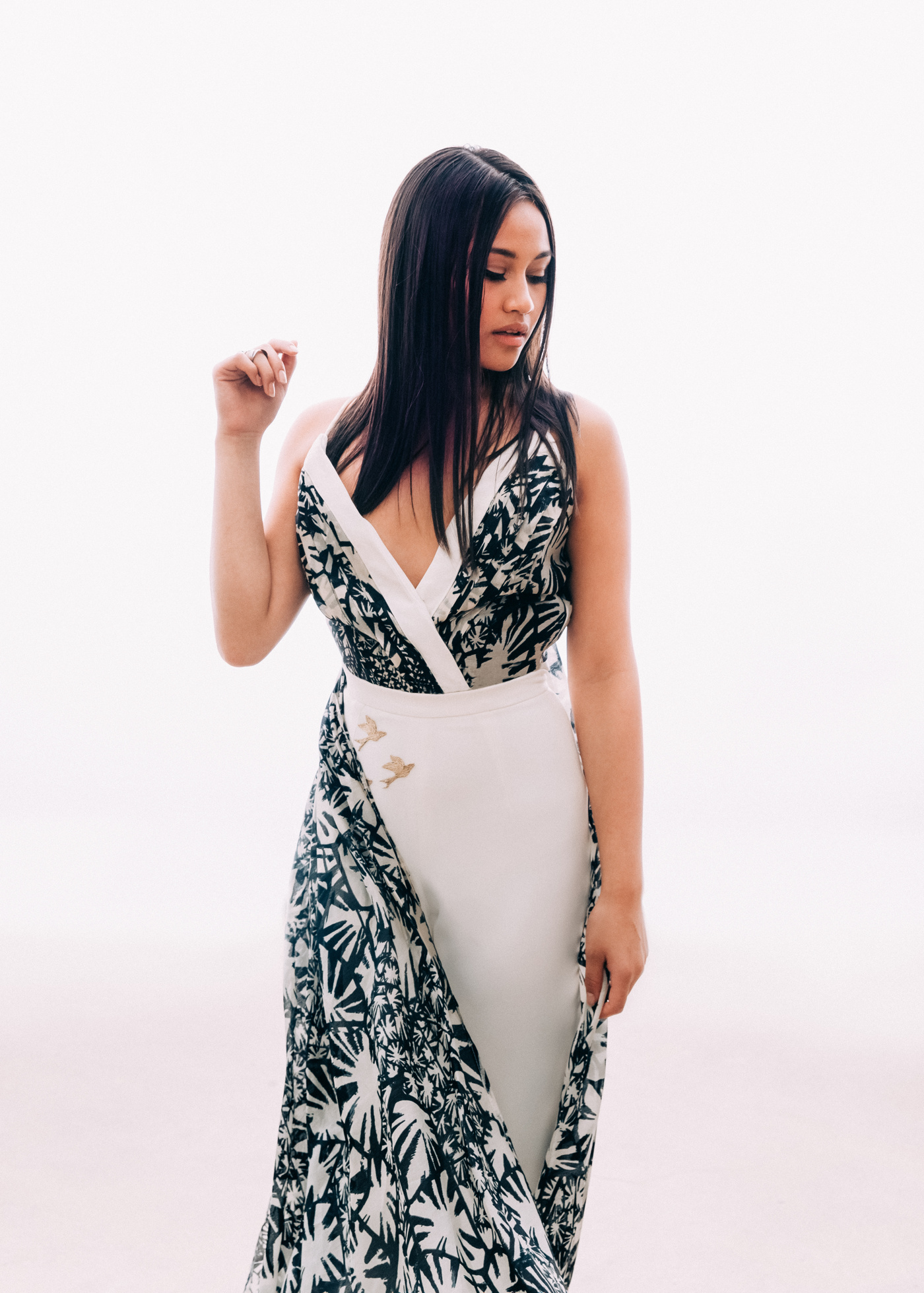 Emily Bautista: "I remember the first time, in my teens, that I listened to Miss Saigon. I had a 25-30 minute bus ride to school and I would sit there, put my headphones on, and listen to the whole soundtrack. I would have friends that would be like, 'Are you crying right now?' And I'd be like, 'No, I'm fine!' But I would sit there and listen, and I wasn't on a school bus anymore—I was in Vietnam. It transports you to a whole new world."
---
---
Watch the full conversation between Salonga, Noblezada and Bautista below.


Quotes have been edited and condensed for clarity.

Photos: Emilio Madrid-Kuser | Styling: Carlton Jones | Hair and Makeup: Morgan Blaul & Yuko Takahashi