The fall theater scene is kicking into high gear with an exciting crop of plays, revivals and new musicals hitting the stage. The Broadway.com 2018 Fall Preview highlights the stars and shows of the new season.
---
Tony nominee Jeremy Jordan has cemented himself as a Broadway favorite thanks to his roles in Newsies, Bonnie and Clyde and the Broadway-centric TV show SMASH. He has been expanding his screen career by starring in film version of The Last Five Years opposite Anna Kendrick and being a series regular on Supergirl. After an absence from the stage for four years, Jordan is back to do something he's never done before: a play on Broadway. Starring alongside Kerry Washington, Steven Pasquale and Eugene Lee, Jordan plays a police officer in Christopher Demos-Brown's American Son at the Booth Theatre. The actor is excited for his new gig in which audiences will "sit there and listen."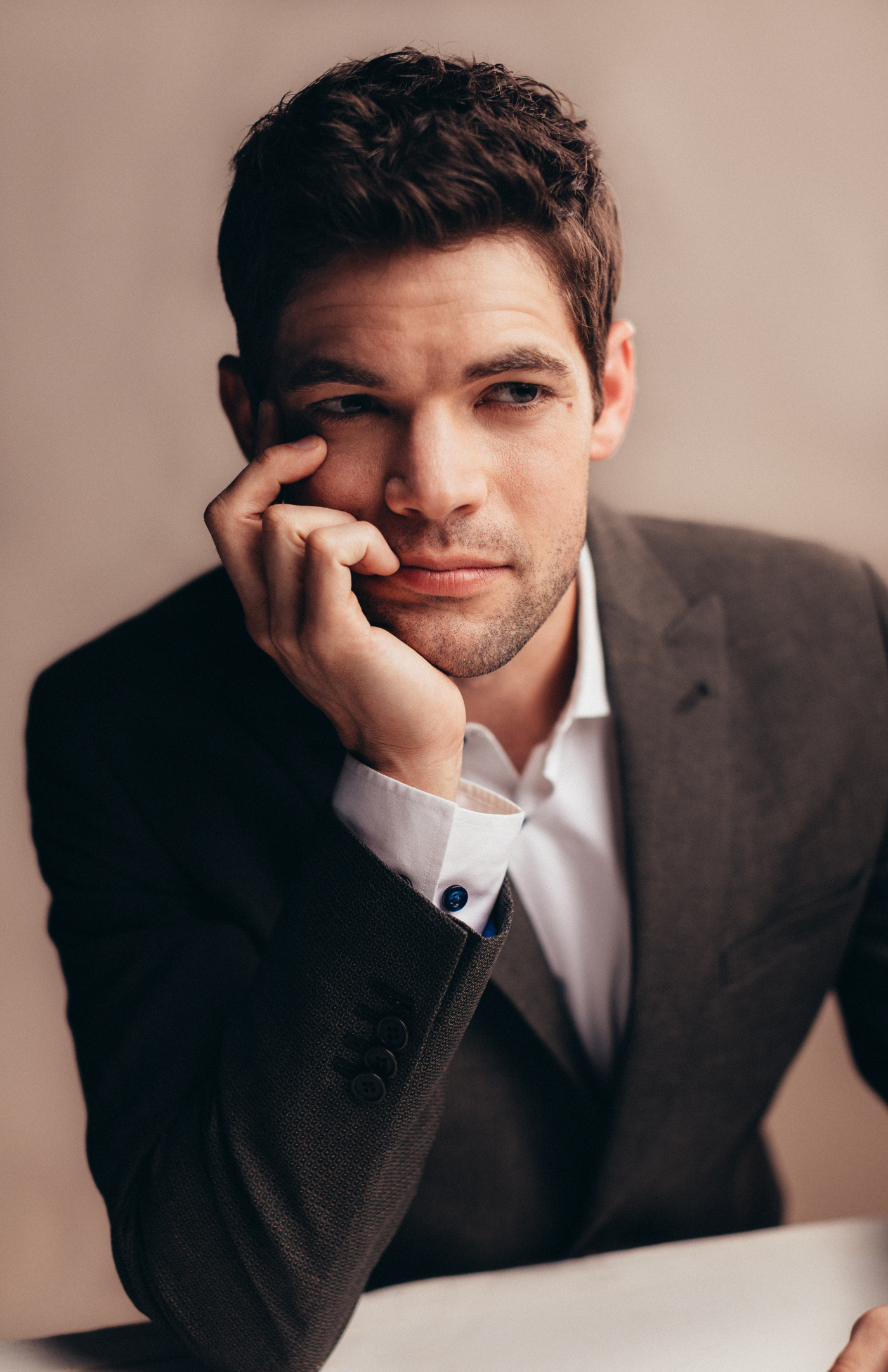 Why did you choose American Son for your Broadway return?
I have been gone from the theater for quite some time doing mostly television. I just left my show, Supergirl, and came back to New York. A few weeks after I got back, I got a phone call about this show. I read the script, and it just sort of felt like kismet. I've been searching for something that felt more important, something I could sink my teeth into and be a little more challenging. When I read it, I fell in love with it instantly. It was one of those moments where you're like, "I feel like I'm reading something that is really important and is going to make a big impact." I got that feeling right off the bat, and that's how I knew. The fact that it was a play was really exciting. My very first gig coming out of college was a play, and I haven't done one since. Coming back to Broadway with a play was the perfect thing for me.
Were you intentionally waiting to do a play on Broadway?
I wasn't intentionally waiting for anything. I knew that I wanted to go back to the stage as soon as possible. I guess I've always really wanted to do play on Broadway. But, you know, it's weird: You get put into this little bubble, and it's sometimes hard to break out. I went in for pilot season in L.A. four years ago with the idea of not doing a musical project. I love to sing, but I really felt like I needed to go on the other side and prove myself. It sort of legitimizes you a little bit to break out of the musical bubble.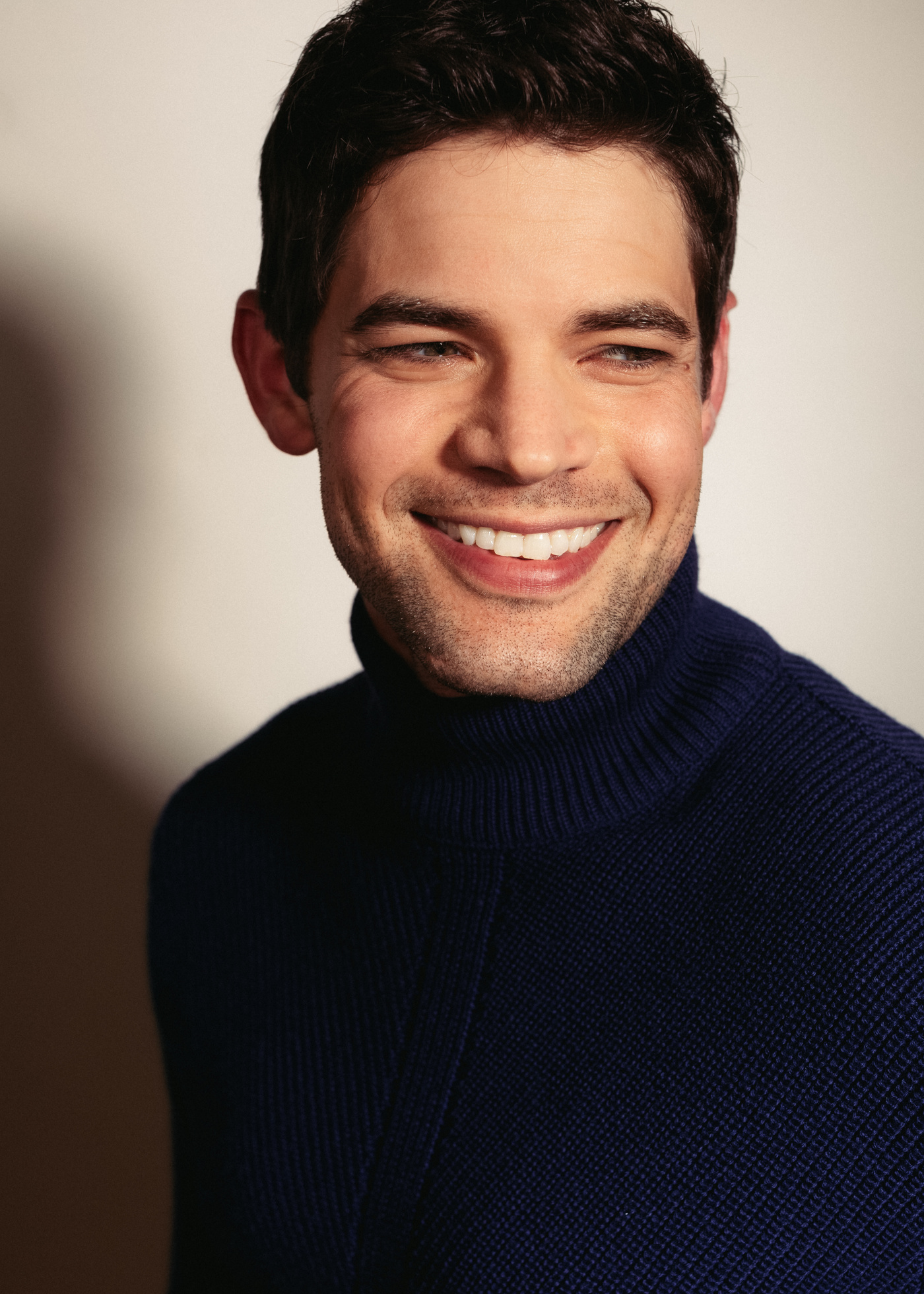 What is it like switching from screen to stage?
It's 10 times more exciting to do stuff on stage than it is on screen. You're sitting there telling the entire story from beginning to end. You have control over the content because you are there delivering the product. On screen, you sit there, you do a few tags and it goes through millions of hands and you have to hope they pick the right take. As an actor, I think it's intensely gratifying having that audience reaction and give and take. There's a scary element to it: anything can happen, anything can go wrong. There's a weird improvisatory nature to it that I think actors really can sink their teeth into [on stage].
---
"Coming back to Broadway with a play was the perfect thing for me."
---
When you announced that your character, Winn, would no longer be a series regular on Supergirl you mentioned that you had to listen to your gut. What was your gut telling you?
Two and a half years ago I was talking to my therapist and we talked about a five year plan. I got to the two-year mark and thought, "What do I want to be doing in two years?" And it wasn't the TV show. Right off the bat, I felt the restrictive quality of network television where you don't have a lot of creative input into things. I don't think I'd realized how much the creative nature of theater and the artistry feeds me. The idea of real collaboration and really having that power and final word where you are on stage delivering it is so much more exciting and empowering as an actor and as an artist. As soon as I made that two-year deal, I made a pact with myself. [While filming Supergirl], I didn't have time to do film or stage or really anything separately. I needed to feed that thing, and I needed to leave the show in order to do that.
What was it like to be a part of Newsies and Supergirl, which both have huge fan bases?
I hadn't really considered fan culture until Newsies. It took some time to learn how to navigate that, and I'm still learning. There's so much fanfiction and message board talk. You have to learn what to drown out, what to embrace and what to let the fans have. They're going to have their own experiences with the shows in very specific way because you are on the inside, but everybody else's on the outside looking in having a completely different experience than you. Once I started learning to look at it like that, it became a lot more clear to me and a lot more fun. What I'm really interested in is bringing those fan bases [to American Son] because I don't think a lot of them would see something like this. At least not instinctually. If they come because they want to see what I'm doing next, then that's great.
What are you most excited about for audiences to take away from American Son?
There's a lot that audiences can take away from this. One of the things I love about the show is that I don't feel like it really takes sides, I think it sort of shows people dealing with things exactly how their character would deal with it. Each character has a very different viewpoint of what's happening in the show. I think each character is really heard. The biggest thing that I really love about it is that it's that thing when you're in an audience of a play—where you just have to sit there and listen to what's being said. You know, there's no discussion during it. You have to sit there and hear everyone out. I think the play touches on the fact that we don't really communicate very well, especially when it comes to race, children and police versus non-police. I think that so many people are so set [in their ways] and whatever their belief is. The play forces you to listen to everyone's viewpoint and then draw your own conclusions.
How are you preparing to play police officer?
I'm very excited to play a police officer, especially a southern police officer. I do think that there are conceptions, especially of young white police officers. This guy in particular is not really prototypical and what you would think. He's a little bit on the nerdier side, a little less of a beefy jock guy. I think he definitely does have preconceived notions about race and about how police officers are treated. And at the same time, I think that he's a nice guy: he's a family man, and he's a rule follower. I don't think he's corrupt in any sort of way and is honest to a fault, and that might be what gets him in trouble in this particular story. That's a hard place to put somebody, especially when you're dealing with somebody's child and these racial tensions.
---
"The play forces you to listen to everyone's viewpoint and then draw your own conclusions."
---
How do you envision audiences reacting to your character?
The cool thing about the play, in regards to my character, is that you see a lot of his colors come out. I think you have a lot of opportunities to empathize with him while also having an equal number of opportunities to sort of root against him. I'd be interested to see what everyone's individual feelings are. They're going to feel that way about a lot of the characters. There is one character that is more empathetic than the others, but there's not one hero. Everybody has their faults, and everyone has their redeeming qualities.

Photos: Emilio Madrid-Kuser | Makeup: Morgan Blaul | Styling: Carlton Jones

"American Son" begins previews on October 6 and opens on November 4 at the Booth Theatre