Stockard Channing is back on the New York stage in Alexi Kaye Campbell's Apologia, which is running at the Laura Pels Theatre through December 16. Many fans first started to love Channing's big-screen splash as Rizzo in the 1978 film Grease. Channing is an accomplished performer of both the stage and screen: She won a Tony Award for her performance in 1985 for Joe Egg a went on to garner both Oscar and Tony nominations for her performance as Ouisa in Six Degrees of Separation on Broadway and on the big screen, Emmy wins for The West Wing and The Matthew Shepard Story, a 1985 Tony win for A Day in the Death of Joe Egg and garnered six additional Tony nominations, including her memorable turn in John Guare's Six Degrees of Separation, which she went on to reprise in the film adaptation, nabbing an Oscar nomination. The star stopped by Show People with Paul Wontorek to talk about the big Grease number that was almost cut, her latest stage work, what she does when she's not working and more.
1. "THERE ARE WORSE THINGS I COULD DO" WAS NEARLY CUT FROM THE FILM
"They didn't want to keep it in, actually. It was after lunch, which means that people were just, you know, like, digesting. And they threw it in there. We did maybe three takes, one or two angles. They were going to cut it. They said, 'Oh, it's a downer.' And I was so proud of it. The writer and myself, we kind of nudged. I guess when they tested the movie, people—thank God—really loved that moment. And so yeah, I nagged. I was so happy that people remember that you know, as opposed to all the happy happy stuff because it's a lovely song."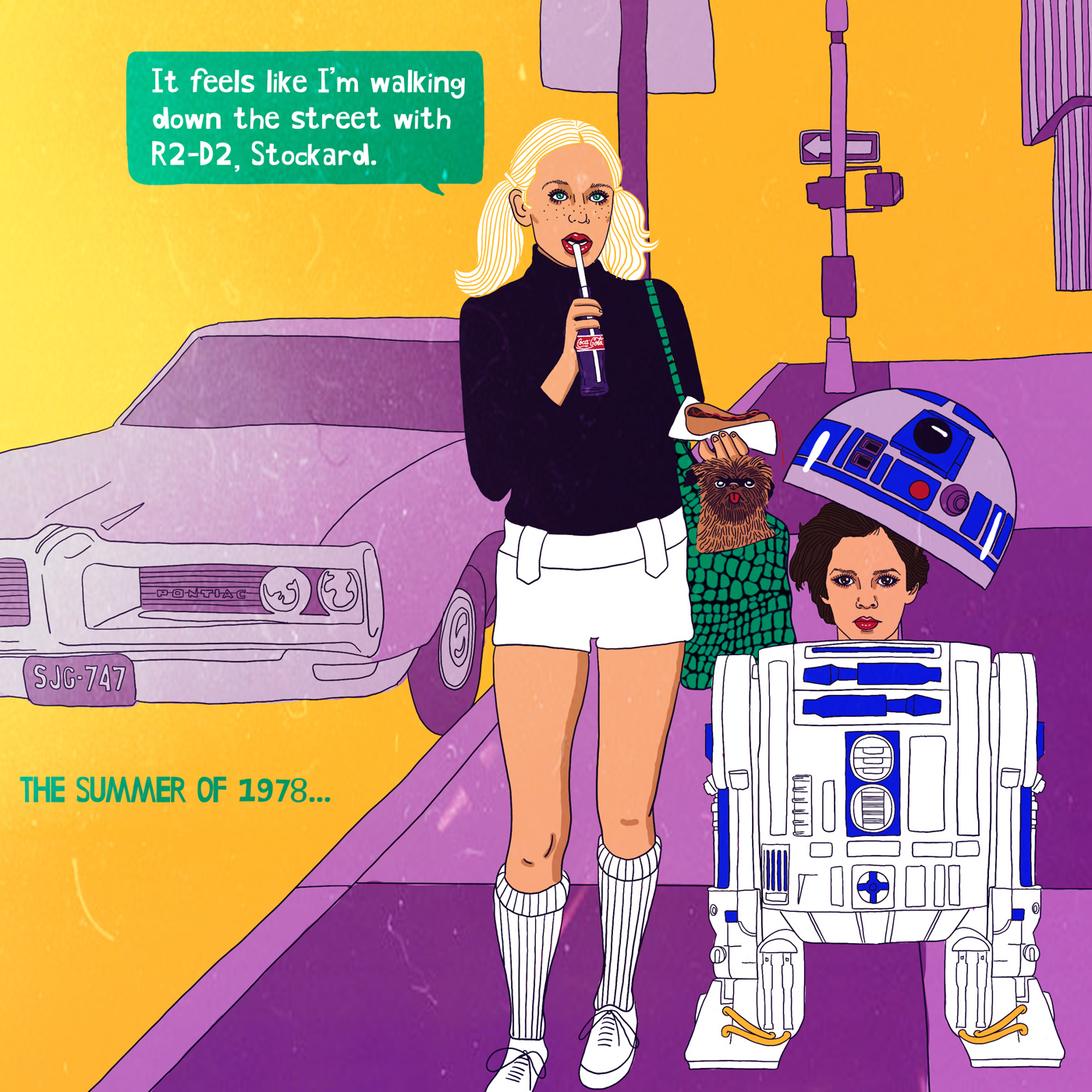 2. NO ONE PREDICTED GREASE'S SUCCESS
"Who knew it was going to have such a tremendous impact, much less a long life? I have to say it was quite a while ago when it happened, but I have great affection for Betty Rizzo now. Yeah, I was proud of being in it and doing it. But I had no idea it was going to be this mega thing it's turned into. It was a very luxurious shoot. It went on for months. It was not cheap. The production value was fantastic. I had a great sense of occasion because I didn't know where my next job was coming from. And so I just said, 'All right, I'm going to pretend I'm doing Shakespeare here. I'm going to throw every ounce of ingenuity into it.' And I did. It was all so fun. There were great people in it. We had a good time. [That summer after the movie came out] a friend of mine said it was like walking down the street with R2-D2. It was really nuts."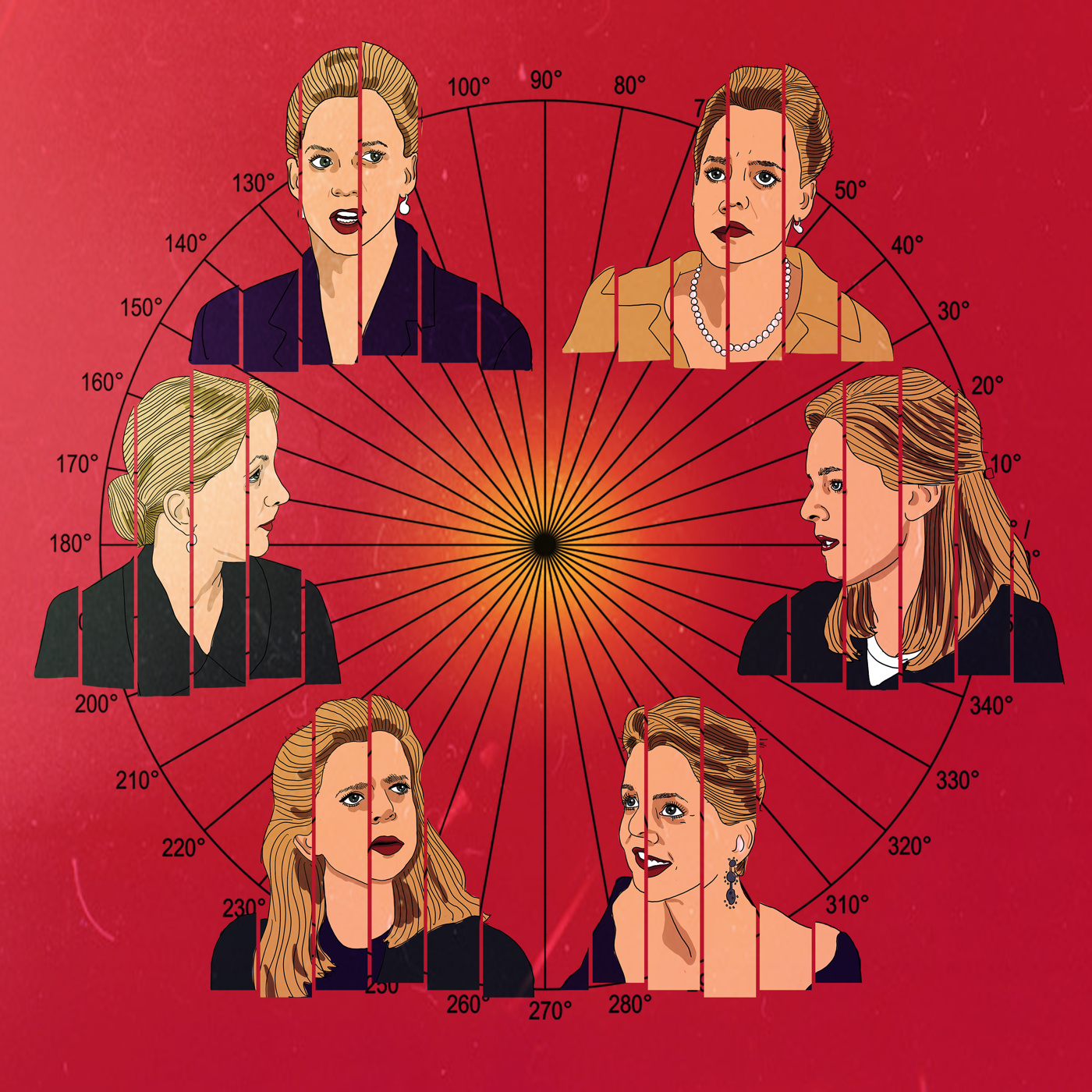 3. SHE NEVER TIRED OF SIX DEGREES OF SEPARATION
"Apologia, which I did in London and am now doing here—I did the same thing with Six Degrees. I went to London with a whole new cast—the British cast—new director, and then I did the movie. I had to work with all these different sets of actors. But even though the text was virtually exactly the same, it was a fascinating enterprise to do. I think that it really helps when you redo things. It's like a piece of music. Certain things you emphasize, you orchestrate it differently."
Other must-read highlights:
ON PLAYING KRISTIN MILLER IN APOLOGIA
"We always hear about these horrible dramas of people losing their kids, but the complication of when the kids return into one parent's life is really quite interesting. Even without that sort of drama, I think we all have interesting attitudes about our parents, and our parents have interesting attitudes about what they've done and haven't done. It really is about family pain."
ON GROWING UP ON THE UPPER EAST SIDE
"I went to good schools, but it was a very narrow vision of what life should be. I was raised very strictly. And then, you know, in the late '60s, all hell broke loose. Some of us took advantage of it, and some of us didn't. A lot of people just went on with their lives and let society be changed. I kind of ran off and joined the circus, if you will. My family was a little upset."
ON ENJOYING FREE TIME
"I hang out with my friends and have a good time. I have one dog now: Benny. Benissimo, I think it should be because he's that beautiful. I don't do any social media at all. I spend a lot of time London, and I go to Paris a fair amount. I'm not very good tourist. I don't like to troop in and out of churches and things like that."
ON ADVICE FOR YOUNG PERFORMERS
"You know, people ask me for advice, younger people. You know what? If you want to give it up, give it up! It's fine. The world will go on without you. It requires a certain kind of obsession that's there, plus opportunity. Because there's a lot of people who are really good actors, and they may never get the chance to ever work out. But you can't ruin your life if you're not going to do that. That's what life's about. It's teaching you what you can do, and helping you do what you can do as best as you can. But I was lucky that a lot of it worked out. I still feel that when you do something that has your whole brain and body function on all cylinders, there's something really attractive, seductive and alluring about that. I've been lucky enough to be able to make a living and have a career out of something that engages me at all these levels. I've never found anything else that does, you know? I'm not really an inner rocket scientist. I'm an actress. That's what I seem to be able to do better than anything else."
Watch the full episode of Show People with Paul Wontorek below!

Interview has been edited and condensed for clarity.

Did you know Show People is available as a podcast? Listen to your favorite stars talk Broadway and beyond on your way to work, the gym, the theater and more on iTunes and Spotify.