Tony winner Joan Allen is back on Broadway in The Waverly Gallery, Kenneth Lonergan's autobiographical play about a family matriarch's decline. Allen plays Ellen, the caregiving daughter of Gladys Green, portrayed by the great Elaine May. Allen trained at Steppenwolf Theatre Company alongside many of her fellow acting giants: John Malkovich, Laurie Metcalf and Gary Sinise, to name a few. Since then, the three-time Oscar nominee has gone on to deliver memorable performances on the stage and screen in The Heidi Chronicles, Nixon, The Crucible, The Contender and many more. Allen stopped by Show People with Paul Wontorek to talk about cutting her teeth at Steppenwolf, her wildest memory from the night she won a Tony Award for Burn This and more.
1. SHE CELEBRATED HER 1988 TONY WIN IN STYLE
"I remember Kathleen Turner taking me in a golf cart from the theater to Sardi's. She had her own little golf cart. There were people lined on the street, and then she pulled in front of Sardi's. Everybody was screaming for her, as they should. I just kind of got out of the cart. It was like, 'I guess I should walk into Sardi's. I think I should do that.' So, I did. Everybody was going, 'Kathleen! Kathleen!' It was so funny."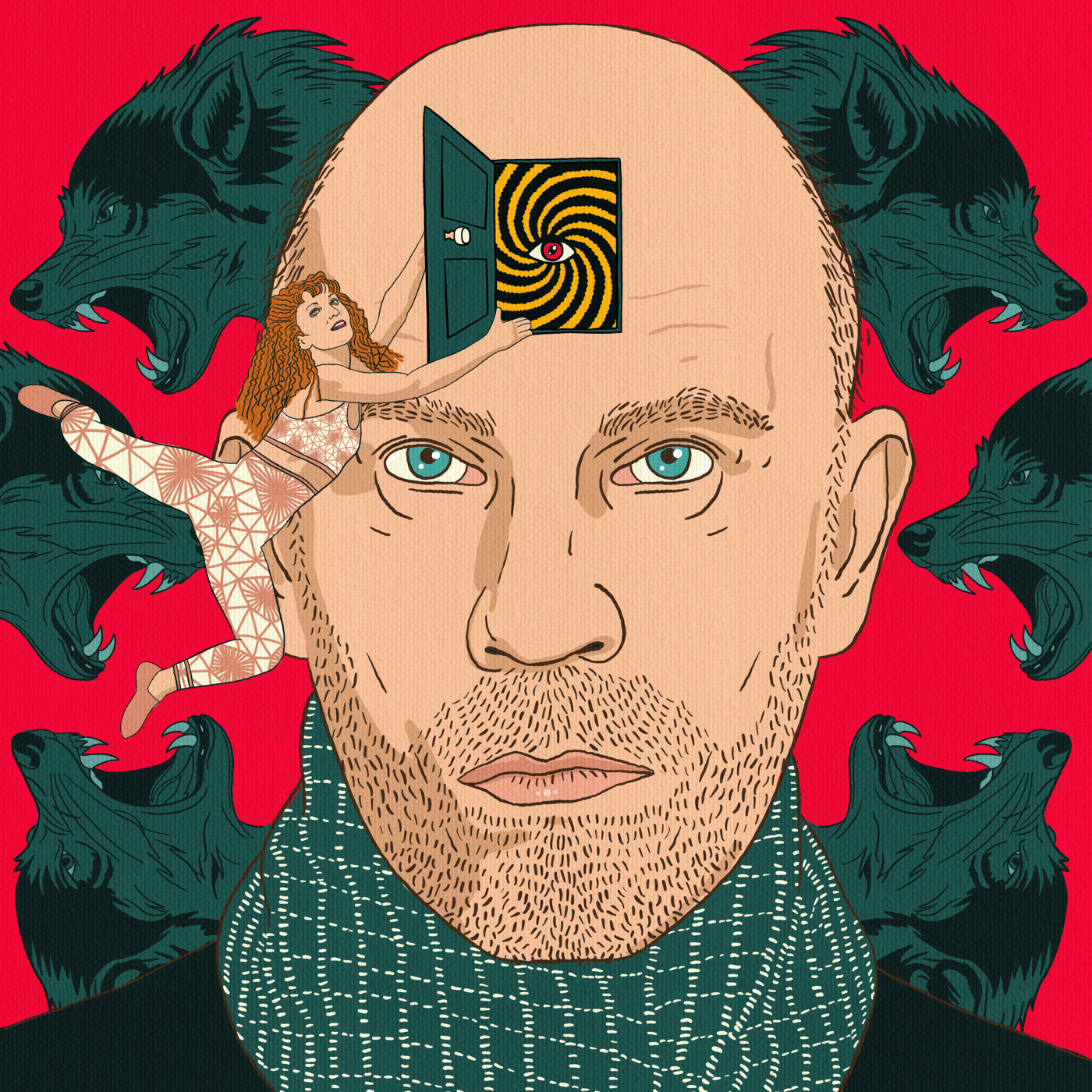 2. HER BFF JOHN MALKOVICH OPENED THE DOOR FOR HER
"I met [John Malkovich] at [Eastern Illinois University]. That's how we became friends. He transferred to Illinois State for his senior year and met the core group of Steppenwolf. They were all seniors graduating from Illinois State and planning to go up to Highland Park to start the theater. They were two years older than me. I transferred to Northern Illinois University for my last two years. John called me and said, between my junior and senior year in college, 'Do you want to come do a play this summer?'"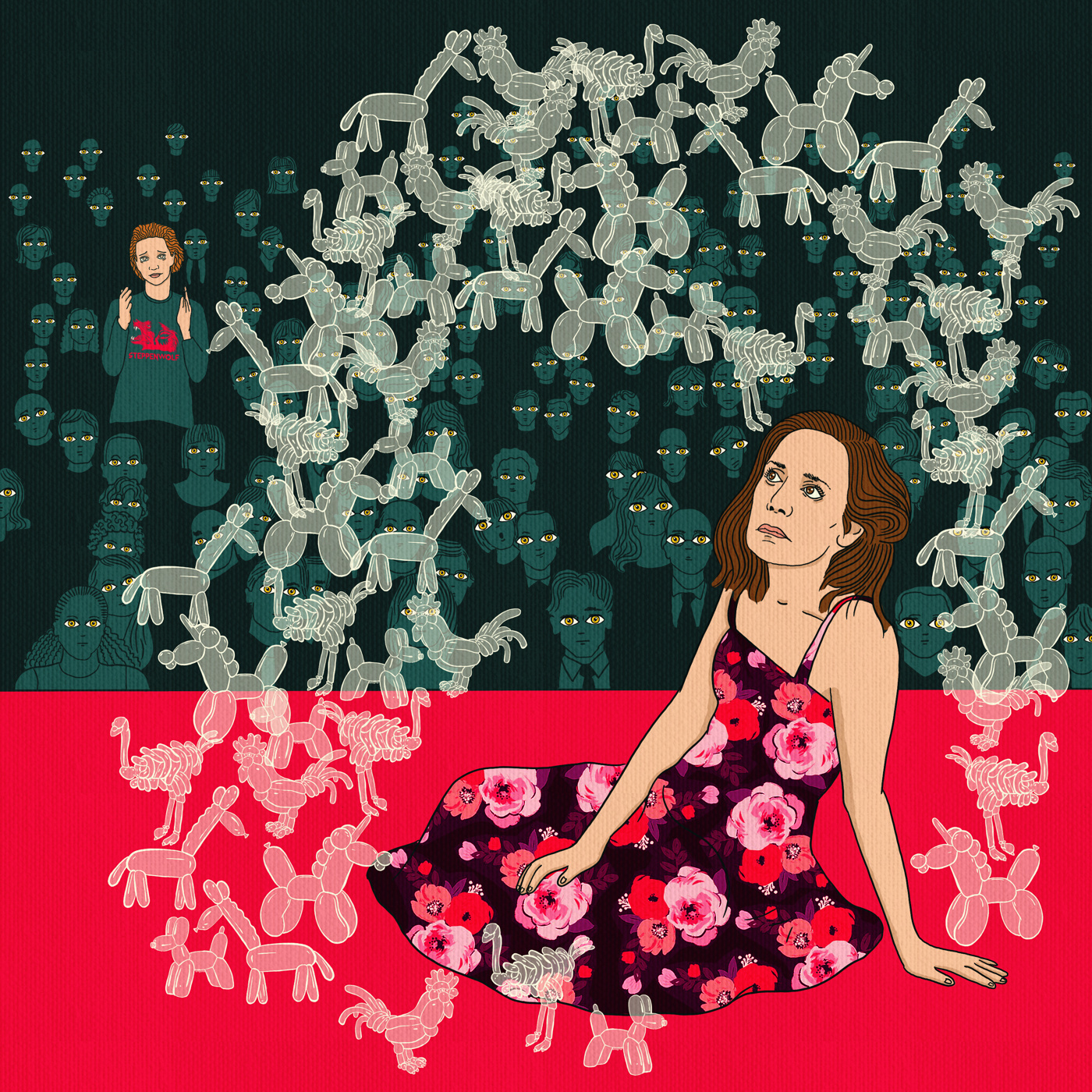 3. HER BEST SUMMER JOB PERK
"Laurie Metcalf did The Glass Menagerie [at Steppenwolf]. She played Laura. I was ushering. I probably watched her do it 25 times, at least."
Other must-read highlights:
ON THE WAVERLY GALLERY
"I hadn't known the play beforehand, but when I read it, I recognized right away how beautiful it was. It's incredible writing and as an actor, you just live for something that you crack open and want to turn the page. It's beautifully put together and conceived. It's very, very moving to look out in the audience and and see how people are struck by this beautiful play. A week or so ago, I spoke with a couple of young women afterwards, and they said, 'I am watching my mother go through what your character is going through.' I was very moved. There's this saying that, 'A family is only as well as its sickest member,' and something so enormous like this really takes over the entire family. I love that Kenny captures that. It's a multi-generational experience."
ON PERFORMING ALONGSIDE ELAINE MAY
"I have been a big admirer of hers from her Nichols and May routine days. Back when I was at Steppenwolf in the early days, we would do their routines to try to fundraise for our little 88-seat theater in Highland Park, Illinois, before we got into the city. I would memorize verbatim, tonally, pause-wise, everything that she said. There was no way that you could get any better [than her delivery]. She's one of the smartest actors I've ever met and is so organic and so believable and understands logic. How she tries to figure out the logic of a character, who is not experiencing much logic in her Alzheimer's progression, is a marvel to me. She is completely believable and organic and in the moment. It's kind of like a master class every night."
ON CARING FOR HER MOTHER IN REAL LIFE
"She was a month shy of 97 [when she died]. My mother had a very different experience than the character of Gladys and Kenny's grandmother. Gladys and Kenny's grandmother are going through a protracted kind of deterioration. It's kind of gradual. My mother suffered tremendous hearing loss like Gladys. My mother had very poor hearing for many years, until she went basically into, I guess I would call it a psychotic break. She was OK one day, and the next day she was completely cuckoo, violent, paranoid. Hers was a very sudden, surprising thing. She was in a nursing facility at that time. I have three siblings, and we were all surrounding her, helping her. So, it was a slightly different, but I've had the experience of having a parent who was not really there anymore."
ON THE FORTHCOMING REVIVAL OF BURN THIS
"I think plays deserve other interpretations. They should live on, and other people should should take their hand at them. I'm very supportive of that. I'm really thrilled [for Keri Russell]. I love her."
ON HER DRIVE TO PERFORM
"I didn't really think about being a movie star. I was more about theater. I went to Eastern Illinois University because my sister went there. You didn't have to wait to be in a play like at conservatories. I looked at the call board [and saw] 'One Flew Over the Cuckoo's Nest: Auditions!' I got Nurse Ratched. My favorite way of learning for acting has been doing it, not talking about it."
Watch the full episode of Show People with Paul Wontorek below!

Interview has been edited and condensed for clarity.

Did you know Show People is available as a podcast? Listen to your favorite stars talk Broadway and beyond on your way to work, the gym, the theater and more on iTunes and Spotify.