When Charles Fuller won the Pulitzer Prize for drama in 1982 for A Soldier's Play, he was only the second African-American playwright to do so. A Soldier's Play, which gave Denzel Washington and Samuel L. Jackson an early start on the New York stage, never came to Broadway. This season, with a new production helmed by Tony winner Kenny Leon, Fuller's A Soldier's Play is making its Broadway debut.
Here's the story of A Soldier's Play's 38-year journey to the Broadway stage.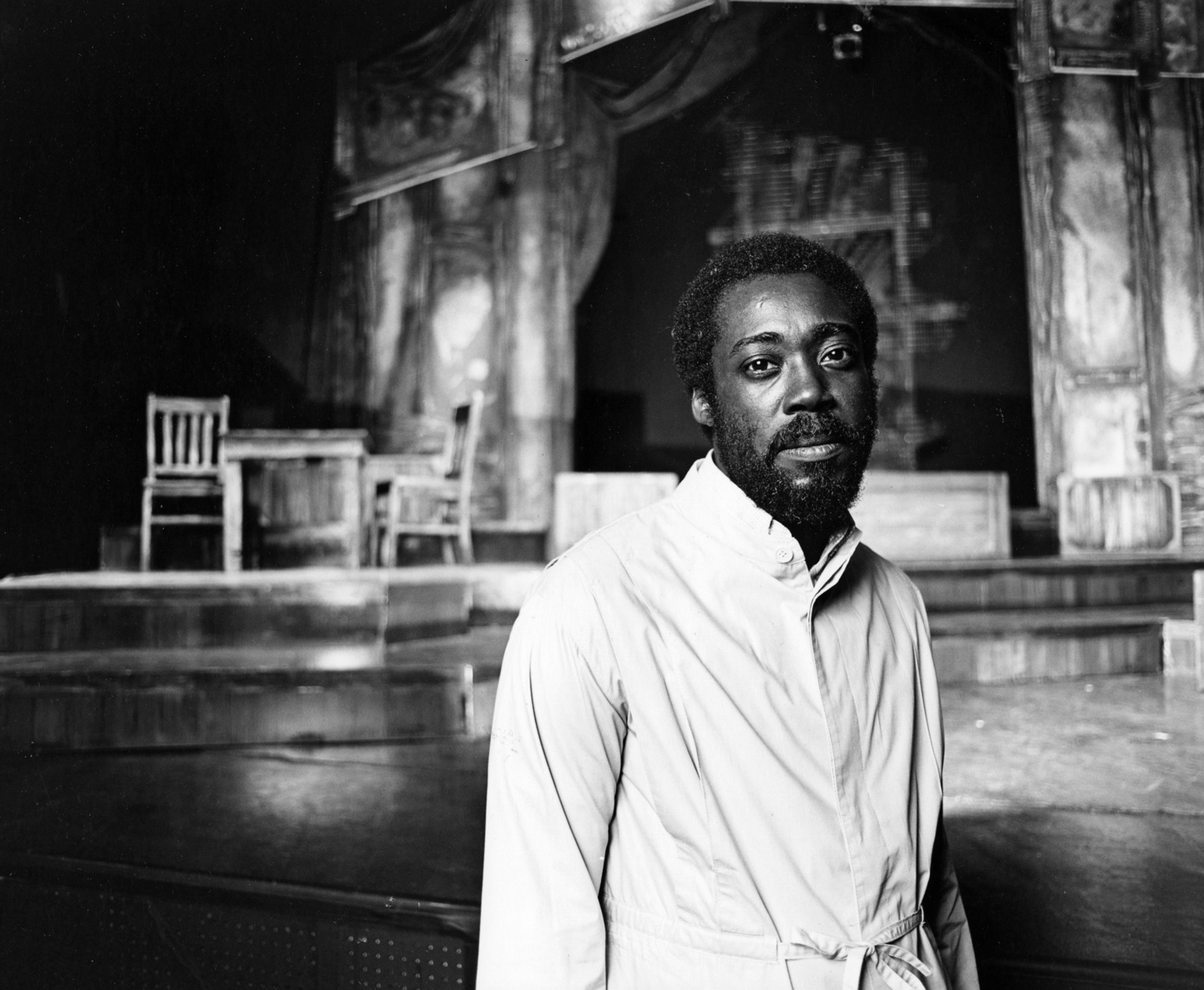 Boots on the Ground
Fuller, a Philadelphia native, served in the United States Army from 1959 to 1962. His military experience informed two of his plays: The Brownsville Raid and A Soldier's Play. The latter takes place in a segregated military unit during World War II and follows the mysterious murder of a black army sergeant who, like the white officers above him, treats his black infantrymen with disdain. Fuller, who wrote short stories during his time serving in the Korean War, says he modeled the characters of A Soldier's Play from his own experience in the armed forces. "I believe that army life was probably the same in Rome as it is right now," he said in a 1991 TV interview, "so you can really translate the life of a soldier to any period in regards to his own military experience."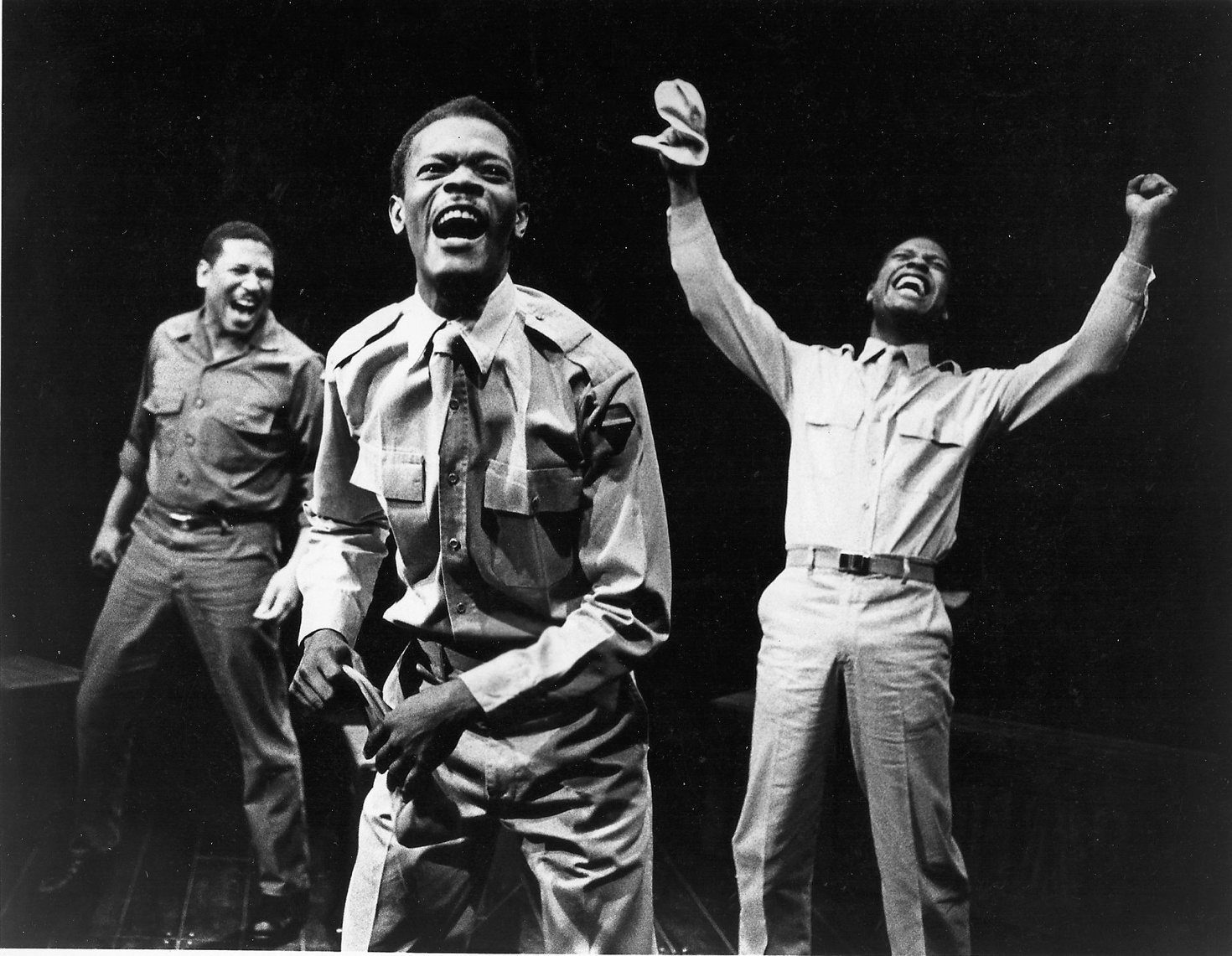 Escalation
In 1981, Fuller found a home for A Soldier's Play at off-Broadway's Negro Ensemble Company, established in 1967 by playwright Douglas Turner Ward. It was a seminal production house, providing an early theatrical home for black artists such as Lawrence Fishburne and Phylicia Rashad. Fuller, who'd earlier had three other plays produced at N.E.C., joined a class of playwrights in the late 1970s interested in moving the locus of black identity on stage inward, no longer concerned with defining blackness in relation to whiteness.
In A Soldier's Play, an early and seminal look at the psychological nature of internalized racism, Fuller places the central conflict of prejudice and violence among the black characters. As he told The New York Times in 1982, "We are beginning to turn away from focusing on our problems with whites, to matters involving blacks as human beings. We are going beyond the simple racial confrontation." Fuller was "concerned about how racism affects blacks in their dealings with each other rather than as victims of a larger plot by whites."
Stalemate
A Soldier's Play, directed by Ward, ran at the N.E.C. for two years. The original cast included Adolph Caesar as Sergeant Waters, the black officer whose murder begins the play; Charles Brown as Captain Davenport, the officer sent to investigate the murder; and Denzel Washington, Samuel L. Jackson and Larry Riley as three black soldiers profoundly affected by Waters' tyranny over his men. David Alan Grier joined the cast in 1982. The play's original production didn't move beyond N.E.C. In a 1998 interview, Fuller said that, "The play did not go to Broadway because I would not take [a] line out." The line in question: "You'll have to get used to black people being in charge."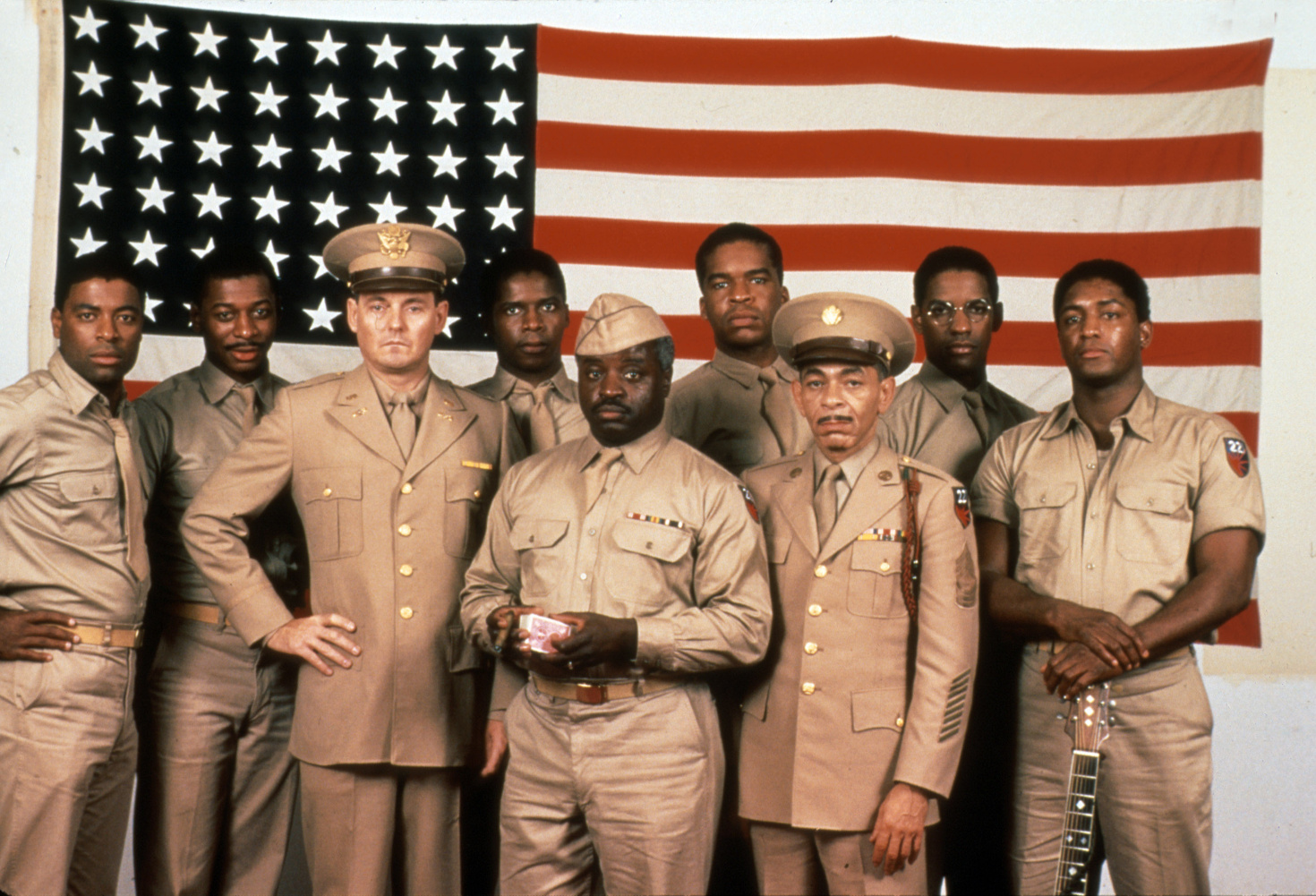 Decisive Victory
A Soldier's Play may have missed Broadway, but it did get to the big screen. Fuller adapted his script into the 1984 movie, A Soldier's Story, directed by Norman Jewison. Caesar, Riley and Washington all reprised their roles in the film, and Grier played a different character. The film was well-received, earning Academy Award nominations for Best Picture, Supporting Actor (Caesar) and Screenplay Adaptation. Despite its positive film reception, A Soldier's Play did not receive another sizable production until 2005, produced at off-Broadway's Second Stage Theater with direction by Jo Bonney, and starring Taye Diggs, James McDaniel, Anthony Mackie and Steven Pasquale.
Back in Battle
This season, A Soldier's Play is making its Broadway debut at the American Airlines Theatre, with direction by Tony winner Kenny Leon. Grier returns to the play he first appeared in 36 years ago, this time in the role of Sergeant Waters, and Blair Underwood, whose father was in the military, plays Captain Davenport.
Time has not rendered the play a period piece. In 2020, A Soldier's Play must reckon with a political climate and national conversation around race that has fallen behind the nuanced topics—the pathology of internalized hatred and violence—Fuller once aimed to interrogate. As Fuller said in a recent interview with American Theatre Magazine, "What I always do is create what I believe are black people who are real, who are not afraid of anybody, and who move forward with this country and are responsible in many ways for where the country goes."