Lesli Margherita
(Photos by Emilio Madrid)
Lesli Margherita, who Broadway.com fans might remember from her lovable backstage vlogs Looks Not Books and Ship Happens, is playing an emoji in Keith Harrison and Laura Schein's new off-Broadway musical, Emojiland. More specifically, she's playing the princess emoji, crown and all, which is her favorite avatar to use. "Instead of signing Lesli in a text, I just put the princess emoji," the actor said with a laugh in a recent #LiveAtFive interview with Ryan Lee Gilbert, joking: "I use the one with no smile a lot, too. I use that one after auditions."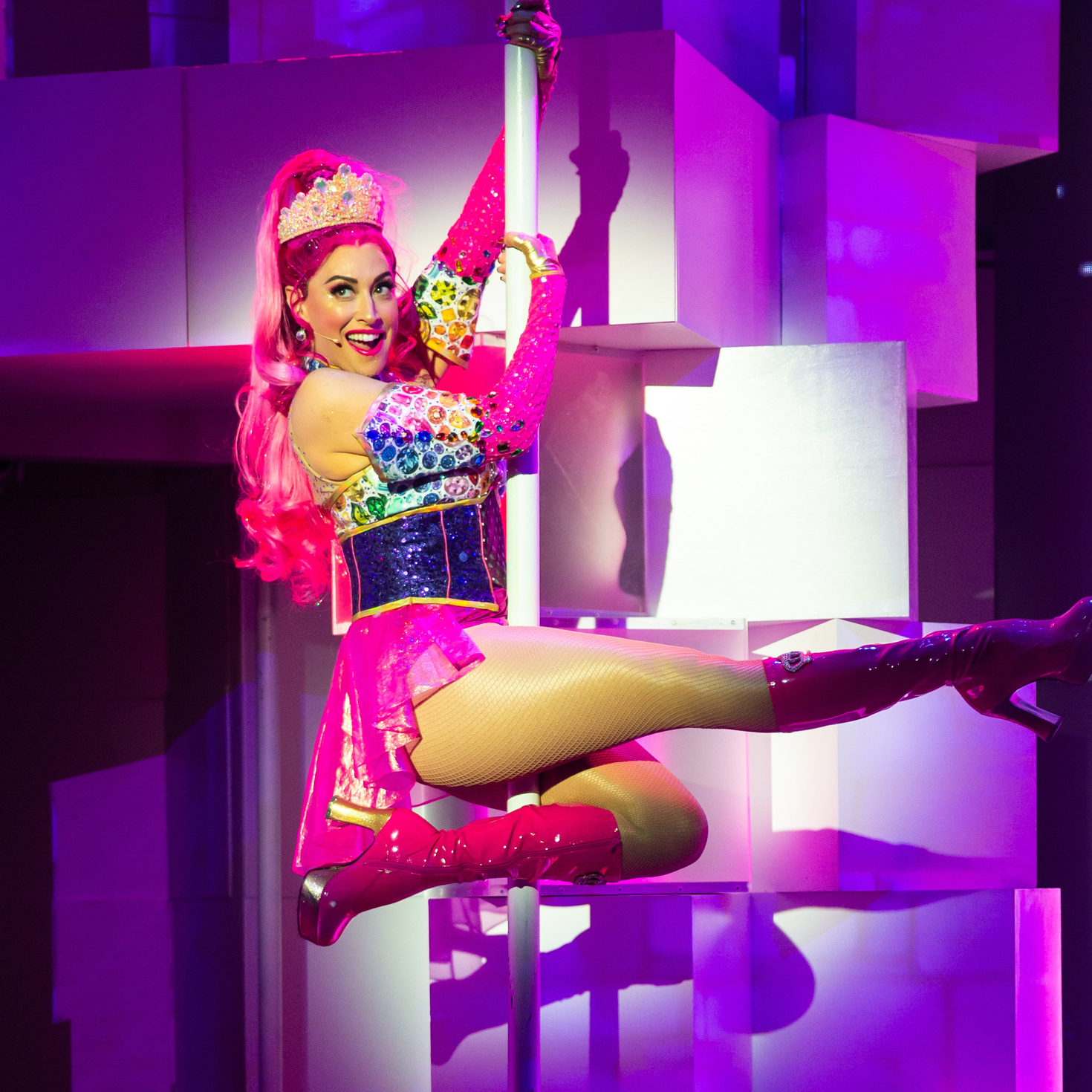 Emojiland, which opened at the Duke on 42nd Street theater on January 19 and runs until March 8, takes place inside a smartphone. The musical is populated by a cast of familiar cartoon characters—Skull, Smiling Face with Smiling Eyes, Man in Business Suit Levitating and, yes, Pile of Poo—and when a software update brings a host of newcomers, the Princess emoji isn't so happy about the changes. A surprising tale of identity, conformity and self-love follows.
"It's so much deeper than people think," said Margherita, who won an Olivier Award in 2009 for her turn as Inez in Zorro. "It's dealing with people's differences. What are you at face value? What people think you are, just because of what you look like, may not be what's on the inside. It's dealing with so many hard-hitting issues of the day."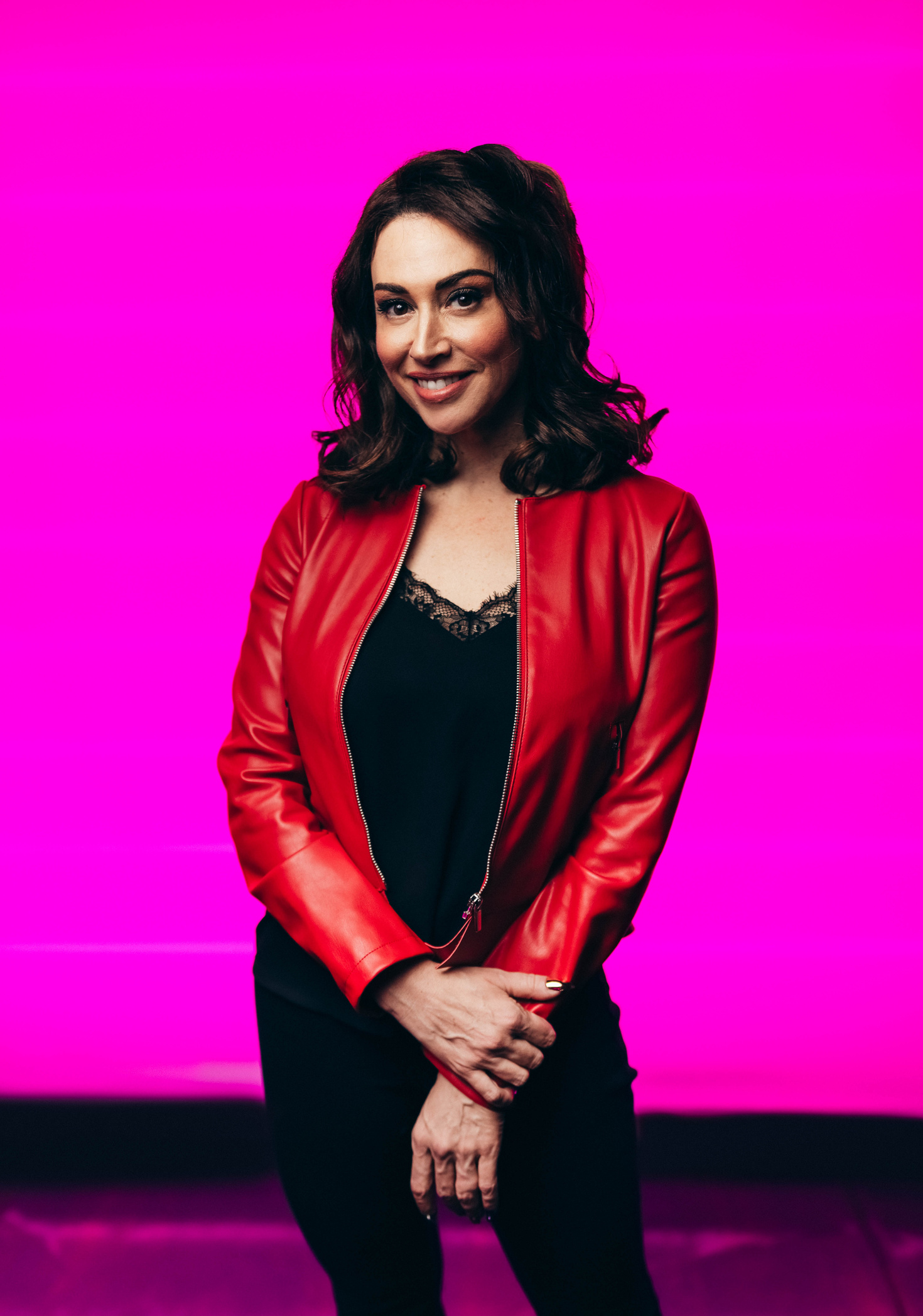 Margherita made her Broadway debut as Mrs. Wormwood in Matilda the Musical. She also starred in Dames at Sea in 2016. It might not be obvious to audiences how the cast of Emojiland have created three-dimensional personalities in two-dimensional, digital caricatures. Margherita said it was easy.
"What I love about this character is that [she's] a very clear commentary on a certain type of girl that's on your phone and on Instagram these days," she said. "The hair and makeup—everything's perfect. And she's the person who's in charge. That, to me, was a great kind of character to play. Why is this idiot in charge?" Margherita then added, "And I pole dance!"
Watch the rest of Margherita's #LiveAtFive interview below.