Bob & Carol & Ted & Alice, both the 1969 film by Paul Mazursky and the new off-Broadway musical from Duncan Sheik, Jonathan Marc Sherman and Amanda Green, is a comedy of manners. "You might think, 'Oh, it's just a silly, late-1960s sort of sex-comedy romp," says Tony-winning composer and lyricist Duncan Sheik, who started work on the musical five years ago with director Scott Elliott. "It's not. It's a conversation that we all have about monogamy and sexual freedom."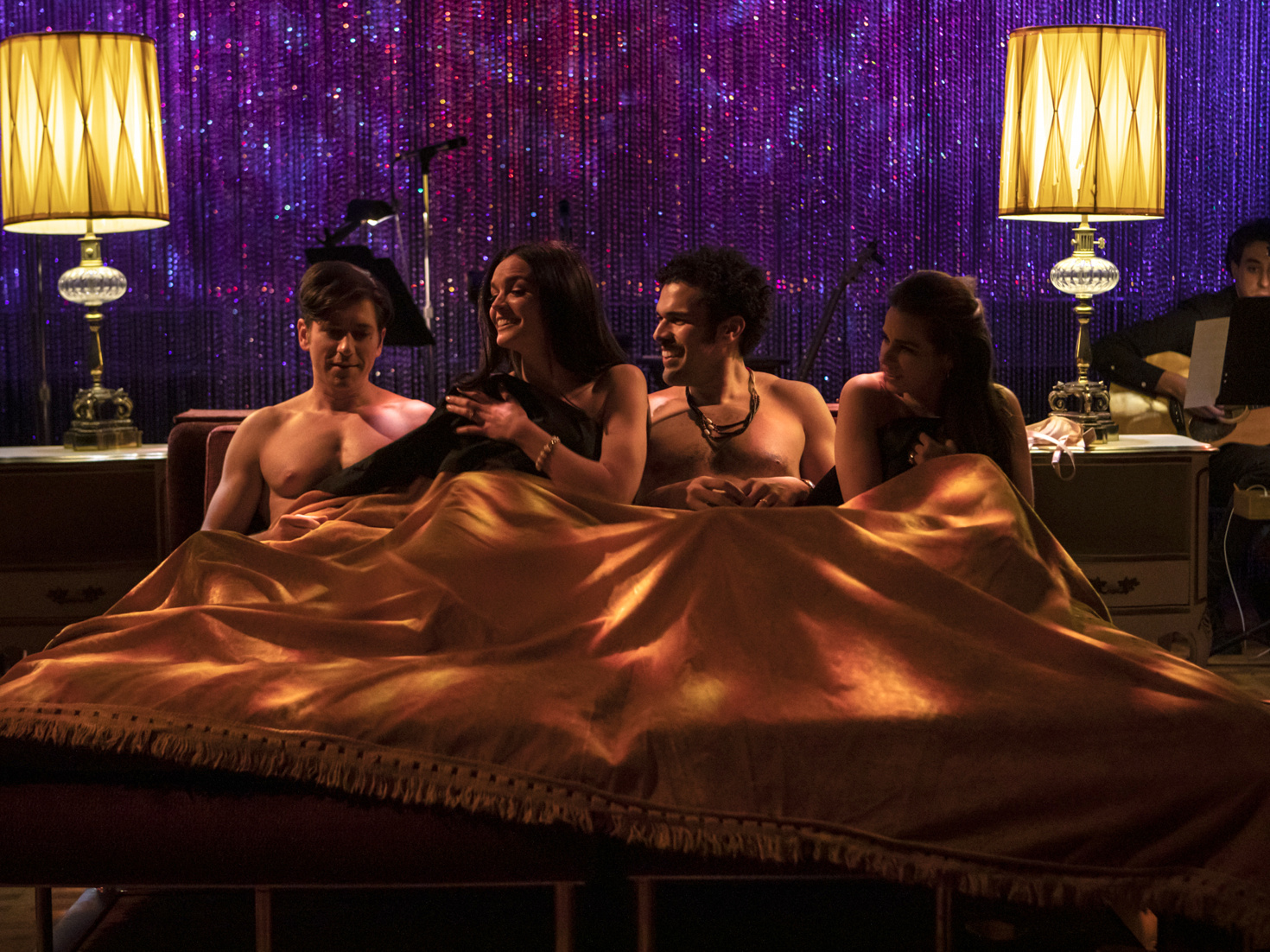 The story of two couples newly turned on to a burgeoning sexual revolution, Bob & Carol & Ted & Alice was first made to examine the permissiveness of a new morality. The sheer absurdity of four married adults running around Los Angeles, sleeping with whomever they could and vowing to be honest about their feelings was ripe for comedy and commentary in an era of proposed sexual freedom. "It's posing a series of questions and asking audiences to answer them: What does it mean to be in a committed relationship?" posits Sheik.
Bent on distilling Mazursky's film into an earnest reflection of our selves and sex lives, the creators of Bob & Carol & Ted & Alice want audiences to see these characters—and their satiric caricatures of sexual freedom—empathetically. In their plaided, shag-rugged transgressions are our failings, too. "I was really moved when I watched the movie," says Tony-nominated lyricist Amanda Green. "I've been married for 20 years, and I thought, 'These are scenes from a marriage.' Not, 'These are scenes from a marriage in 1969.'"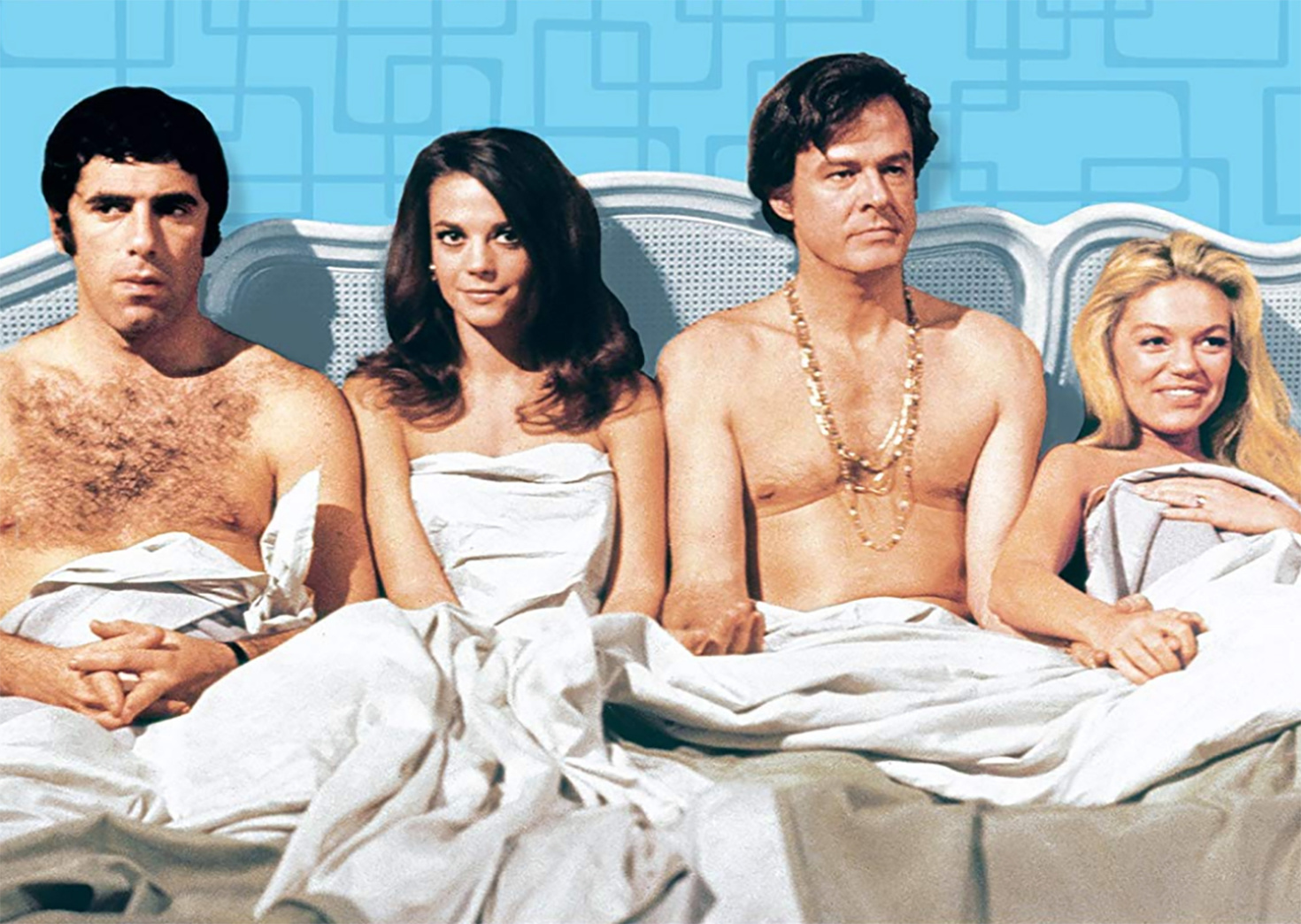 Bob & Carol & Ted & Alice tells a fairly straightforward story. Bob and Carol are exposed to the sexual revolution while attending a New age Los Angeles retreat—the kind of institute that offers Gestalt therapy from hairy-chested men in hot tubs. Later, Bob cheats on Carol, and Carol reacts with nonchalance. In response, she cheats on Bob, and Bob calmly accepts it. This unnerves their more conventional friends, Ted and Alice. To cope, Alice seeks out therapy, Ted cheats on Alice and, finally, Alice asks the inevitable: should they all have an orgy?
Amid the fervency of a sexual revolution, that question isn't a ridiculous one. Alice isn't simply asking for a startling exercise in non-monogamy: She's asking for a revolution in communication. "True intimacy deals with honesty," says book writer Jonathan Marc Sherman. "What this musical covers so beautifully is the idea that we're going to have to be honest if we want to open up. Here, that honesty means 'Is it okay that I slept with that other person, because I told you about it?' And, pushed to its logical extreme, 'Is it going to be okay that we sleep with our best friends?'"
Whether the orgy does takes place is kept in suspense till the last second. After all, Bob and Carol and Ted and Alice are trying to adopt a lifestyle for which they are haplessly unprepared. And their apprehension to throwing their clothes off, though they are committed to the liberation of their libidos, suggests why the sexual revolution failed to make any meaningful change in the lives of Americans. Just the same, Sherman, Sheik and Green's musical asks whether today's equivalences—maybe Tinder, hookup culture or healthy polyamory—will, too, fail.
"We want people to leave with questions," says Sherman. "What has changed since 1969? Sure, the surface details have, but emotionally? And what about those [generations] to come? How will they think of you? In 2070, we'll be the people they look back on as doing these crazy things. 'You were on Tinder. That's so weird. Why did you do relationships like that?'"
In this way, Bob & Carol & Ted & Alice isn't a dusty sexual experiment of yesteryear, but a recognizable reflection of ourselves. For Sherman, the musical's central question is as much about sex and monogamy as about whether couples can ever honestly communicate with one another. "The time for this material not to be relevant is when people aren't splitting up over sex," says Sherman. "It's when they're being 100 percent honest with each other, and it's when we say, 'I'm going to let you know everything and anything I'm feeling,' and have that be OK. Because that's what's going on here—it was revolutionary in 1969, and it remains revolutionary now."