Aaron Sorkin
(Photos by Emilio Madrid for Broadway.com)
"Those of you who felt that the 1,450 seat Shubert Theatre was perhaps too intimate a setting for To Kill A Mockingbird, we heard you," playwright Aaron Sorkin told the press on February 19, as the cast and crew of the hit Broadway play prepared to perform Sorkin's adaptation of Harper Lee's classic American novel in Madison Square Garden. The production, will play a one-night-only performance on February 26 to 18,000 New York City public school students. The cast, led by Ed Harris, Nina Grollman and LisaGay Hamilton, talked to the press about their excitment.
"It'll be like a Greek amphitheater," Grollman said excitedly. "People are going to be, like, rawr!"
Actor Taylor Trensch is also looking forward to the event, saying, "I think re-staging it and going back into rehearsal has helped us breathe new life into the play and re-investigate our characters and learn new things." See photos of the cast below and scroll down to watch them talk about the special performance.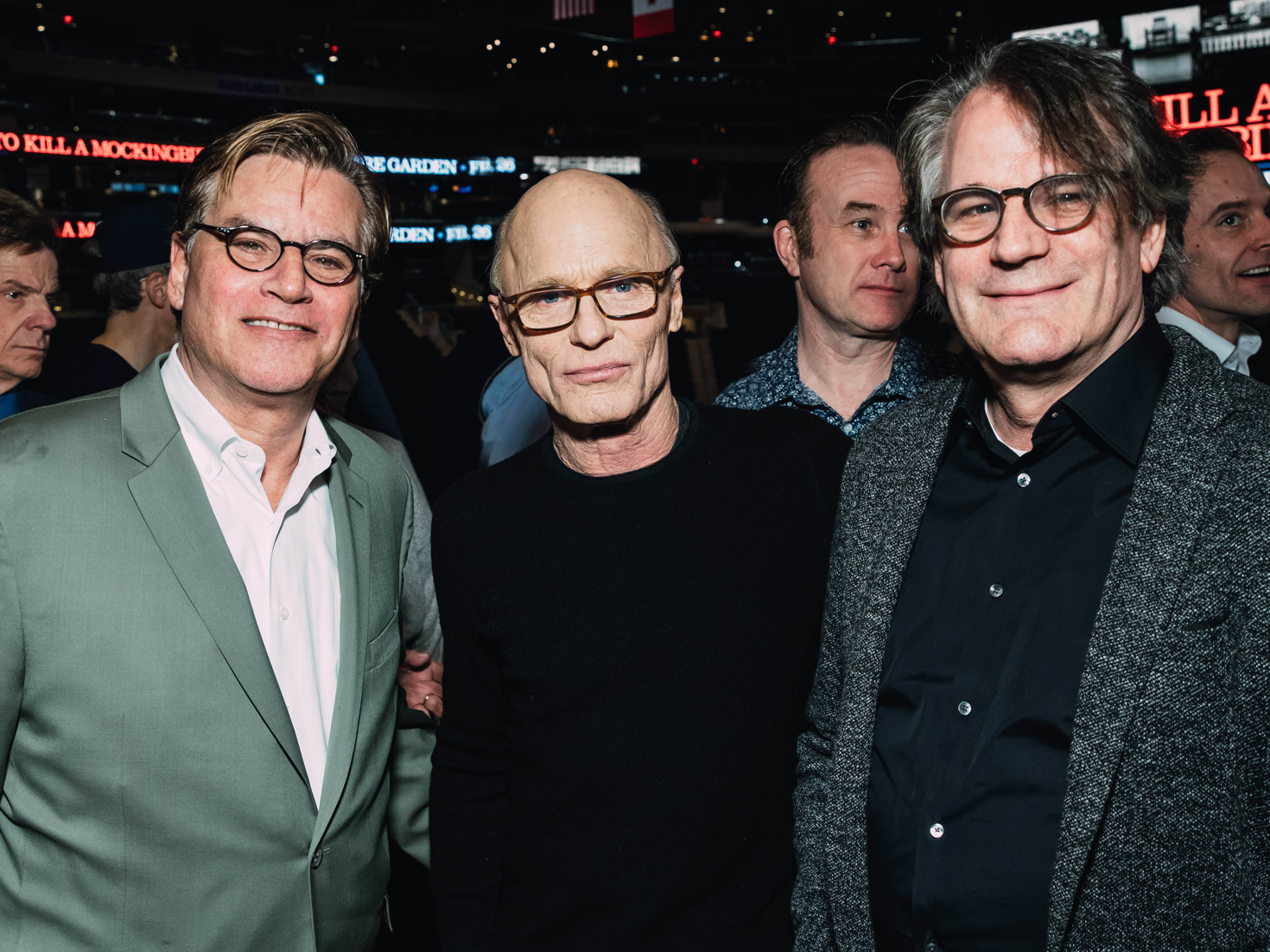 Watch the cast talk about the historic performance below.