Reneé Rapp
(Photo: Emilio Madrid-Kuser for Broadway.com)
With her stunning vocals and commanding stage presence, it's hard to believe young talent Reneé Rapp is only just making her Broadway debut in Mean Girls. The Jimmy Award winner turned Broadway queen bee is playing Regina George in Tina Fey's hit musical about teenaged girl rivalries. Don't let the high notes and high-heeled strut fool you—even Rapp herself has trouble identifying the most popular girl at North Shore High offstage. "Playing like I am the most confident person in the room 100 percent of the time when I'm not makes me way more reflective on my own life and honestly appreciative that I am not Regina George," she admitted. "I accept that I will never be 100 percent confident. It makes me like myself more."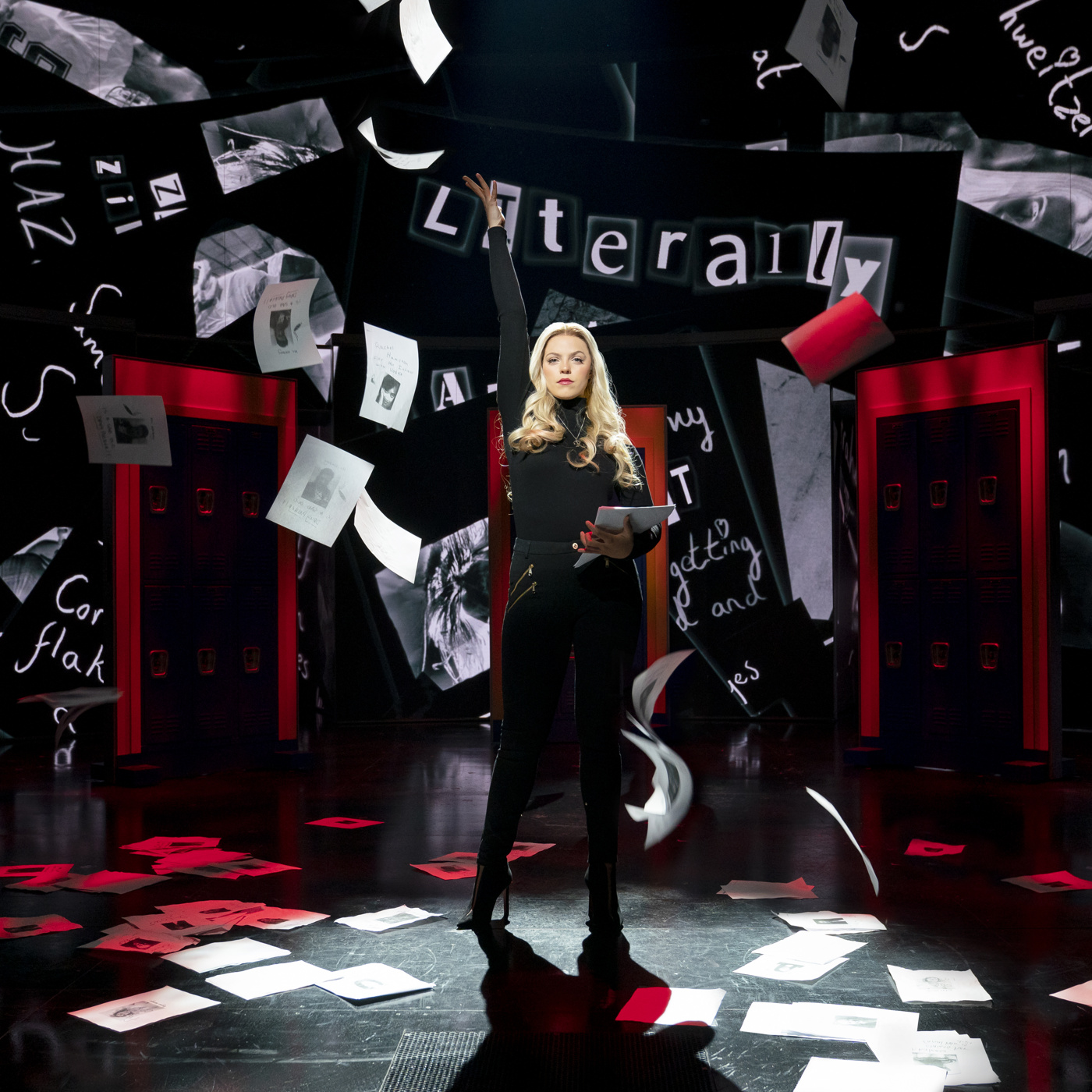 Rapp recently stopped by Broadway.com to share an epic performance of the anthemic "Someone Gets Hurt" from the show, which Regina sings to her ex-boyfriend Aaron Samuels, after she notices that he's falling for the school newcomer Cady Heron. "Regina is luring Aaron Samuels back into her grasps," Rapp explained. "She's being super seductive. She's like, 'Oh, you don't care about me? Well, watch. I'll make you care about me.'"
This is the number where Regina truly exudes her power, and likewise calls for powerful vocals on Rapp's part. "When I was auditioning for the show, I was learning the song. I remember being like, 'This uses my whole range in like 15 seconds.' It's so low and then so high. It bounces around a lot," she said. "It takes a lot of vocal stamina to do it, and I have to perform it in a corset! It has a rock vibe, which I love. I love the way it's staged. The most attractive boys on Broadway are lifting me! I love doing it every night."
Watch Rapp perform "Someone Gets Hurt" below!