Courtney Reed
(Photos by Emilio Madrid for Broadway.com)
Cambodian Rock Band, Lauren Yee's new off-Broadway play that uses music to talk about the Khmer Rouge genocide, is about a lot more than history and trauma. Written by an Asian-American playwright with a mission to bring joy to stories of survival, the play is directed by Chay Yew and sports an entirely Asian-American cast, led by Courtney Reed and Joe Ngo, whose parents were labor camp prisoners under the Khmer Rouge. For Reed, representation is the highlight of Cambodian Rock Band, which is running until March 15 at Signature Theatre.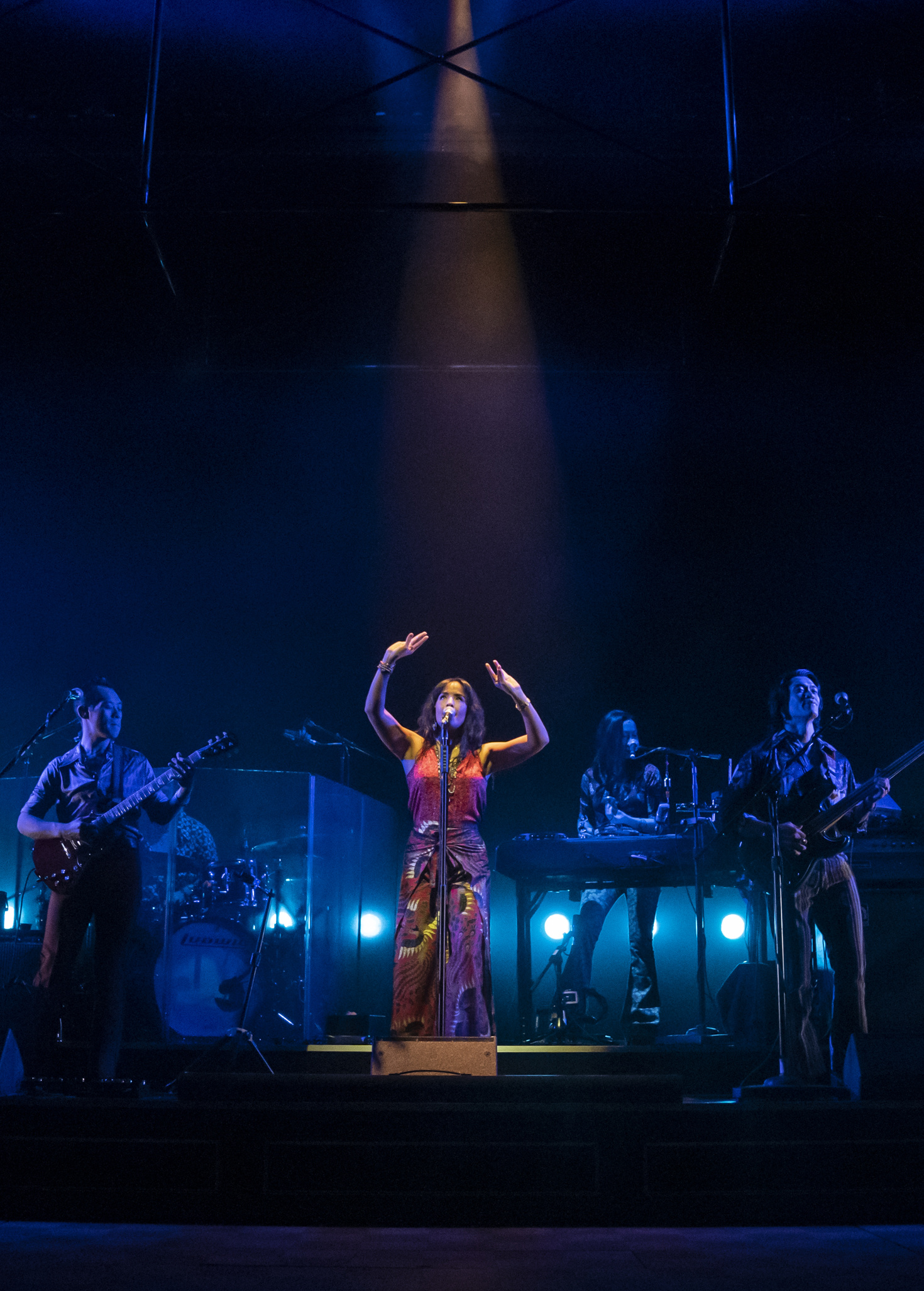 "I'm proud of being half Vietnamese," she said in a recent #LiveAtFive interview with Broadway.com's Paul Wontorek. "And I shouldn't feel like I need to hide that." In Cambodian Rock Band, Reed plays Nealy, a young Cambodian-American who returns to her father's home country to prosecute a Khmer Rouge war criminal and, along the way, uncovers the story of her father's (Ngo) imprisonment and jubilant past as a musician.
Reed, who was born to a white father and a Vietnamese mother, is known on Broadway for originating the role of Jasmine in Aladdin. For the actor, it's the first time she's played someone close to her heritage. "In this show, I really feel like 'Wow, I get to finally play a southeast Asian,'" she said. Cambodian Rock Band, and its mission to reclaim stories of atrocity with restorative narratives using actors of color, is a welcome step away from racist casting practices, said Reed. "For a long time in this industry, you couldn't be your own ethnicity, because it would hinder you from casting," she explained. "People would ask, 'What's your ethnicity?' And I wouldn't want to say. I don't think it should matter."
In Cambodian Rock Band, where many of the Asian actors have had to endure being passed over for white actors or being typecast as stereotypical Asian characters, "there's this sort of unsaid acknowledgement that you feel like, 'You sort of get me,'" said Reed.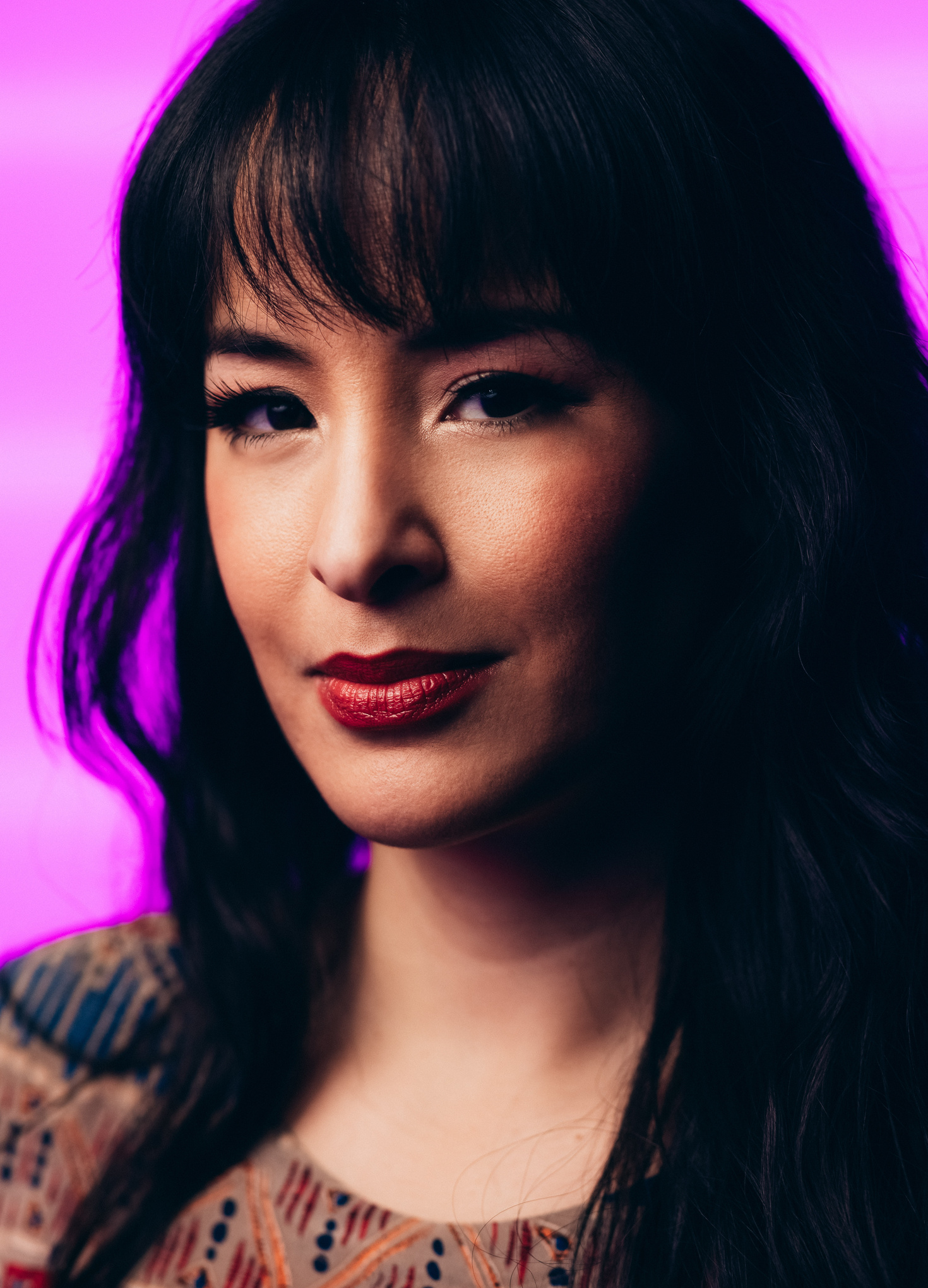 Importantly, employing a cast that can knowledgeably embody their roles is half the battle in a play like Cambodian Rock Band, said Reed. That's why the show has made sure that there are evenings when the audience is entirely Asian-American. "When you watch this show, Joe Ngo, who plays my dad, is actually Cambodian in real life, and his character is like every Asian mom, dad, aunt or uncle that you have," said Reed. "We've had a bunch of Asian American nights, and there are people just howling, because they're like, 'This is my life.'"
Yet, employing Asian-American actors doesn't fix a larger problem confronted by the material; Cambodia's history, and the systematic killing of a quarter of its population during a communist takeover in the late 1970s, isn't well known. "When I read the script when I was auditioning, I was like 'Oh my gosh, I'm so ashamed. I don't know any of this history,'" she admitted. "And it's not our fault. They breeze right over it in high school history."
While Cambodian Rock Band offers a welcome step toward telling stories from an underrepresented perspective, its goal is also education, said Reed. "A lot of people go home after seeing the show, and they get on the internet, and they look it up and educate themselves. And that's kind of why we do this right? It's to tell stories that matter, and you hope that you impact the audience in a way that they go home and research."
Watch the rest of Reed's #LiveAtFive interview below.