Dan Stevens plays Mooney and Mark Addy plays Harry in "Hangmen"
(Photos by Caitlin McNaney for Broadway.com)
Martin McDonagh's newest Broadway play Hangmen may sound depressing; it's about an executioner in a small English town who finds himself out of work when capital punishment is abolished, but the playwright promises that, "it's actually a laugh-a-minute play with twists and turns and really interesting characters," McDonagh said in a press event on February 25 at the Westin New York hotel. "There's a lot of humanity and a lot of fun to be had in the story."
The show, which begins previews on February 28 and opens on March 19 at the John Golden Theatre, marks McDonagh's seventh Broadway play (he's been Tony nominated four times). Its cast includes Downton Abbey favorite Dan Stevens and Tony-nominated actor Tracie Bennett, and stars Mark Addy as the executioner in question, in his Broadway debut. Addy said that while capital punishment is outlawed in his native England, it's still legal in America. "To be playing a country that still has it, that's a fascinating one for an audience. We don't offer any easy answers but we do ask a lot of questions," he said.
For his part, Stevens is looking forward to seeing how the play performs in front of a New York audience. "I'm excited because Broadway audiences are the best in the world," he said. "They are so welcoming, so vocal, and especially with a play like this that is so funny, I can't wait to see them gasp and laugh."
See photos from the press day below, and watch the cast talk about Hangmen.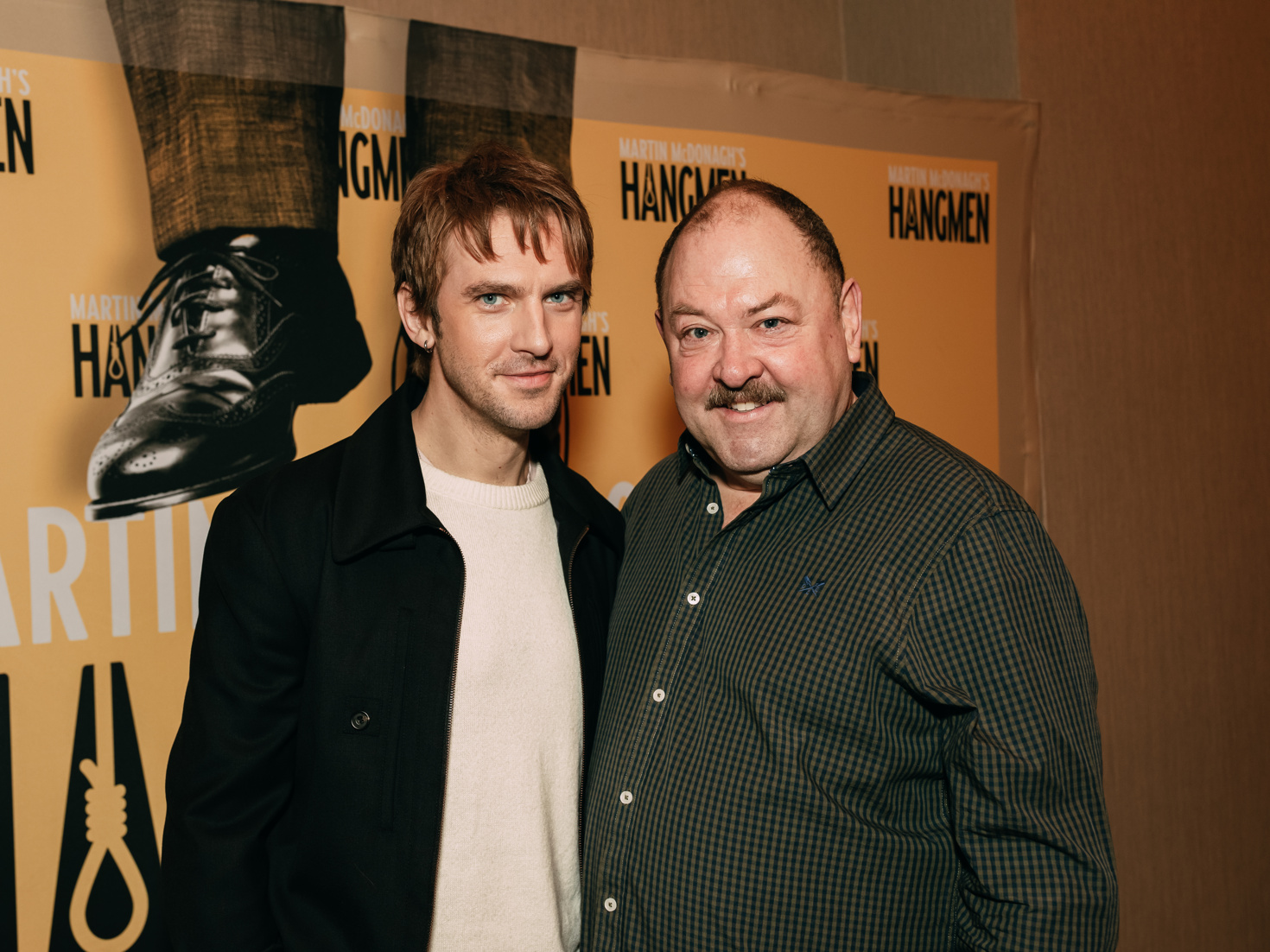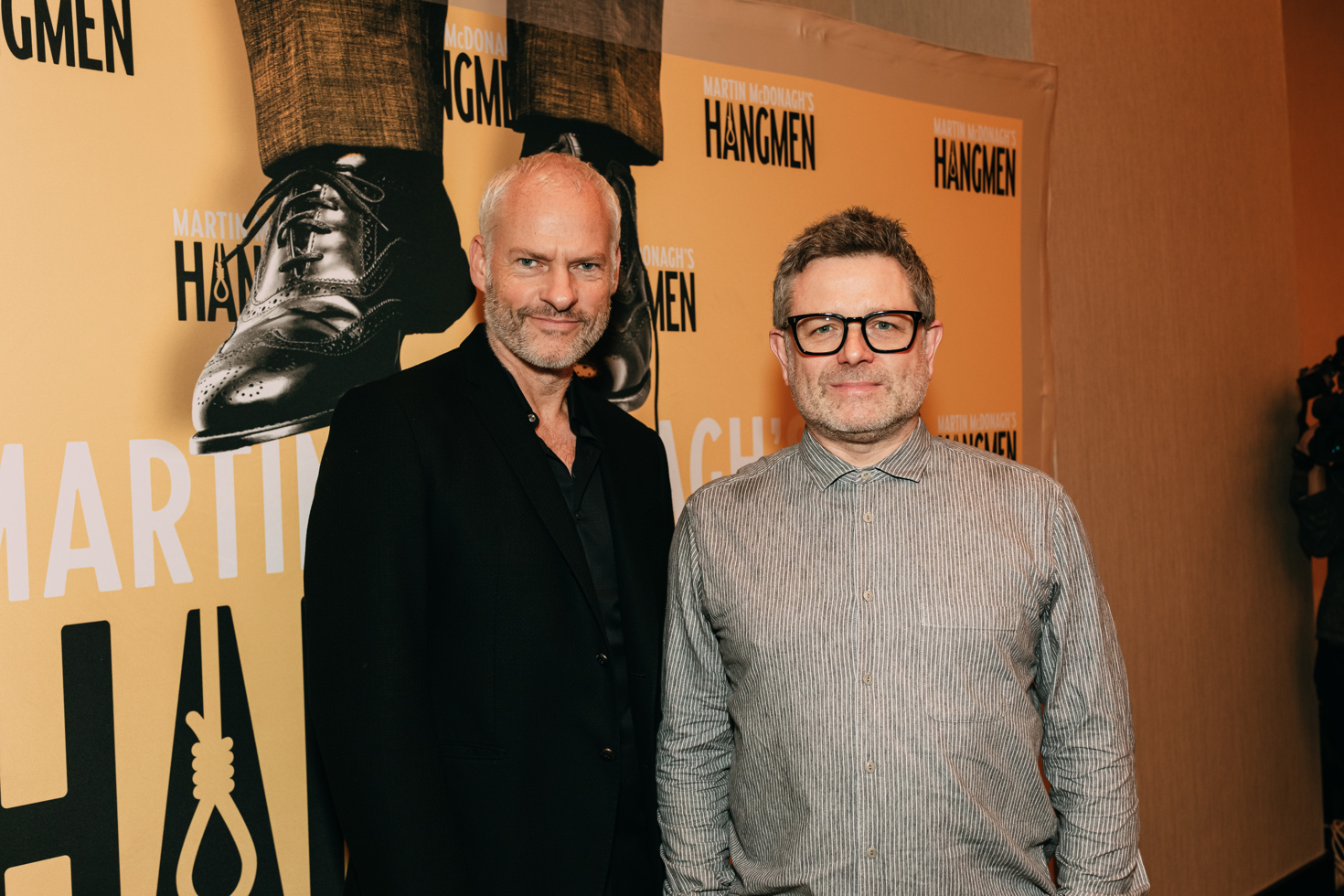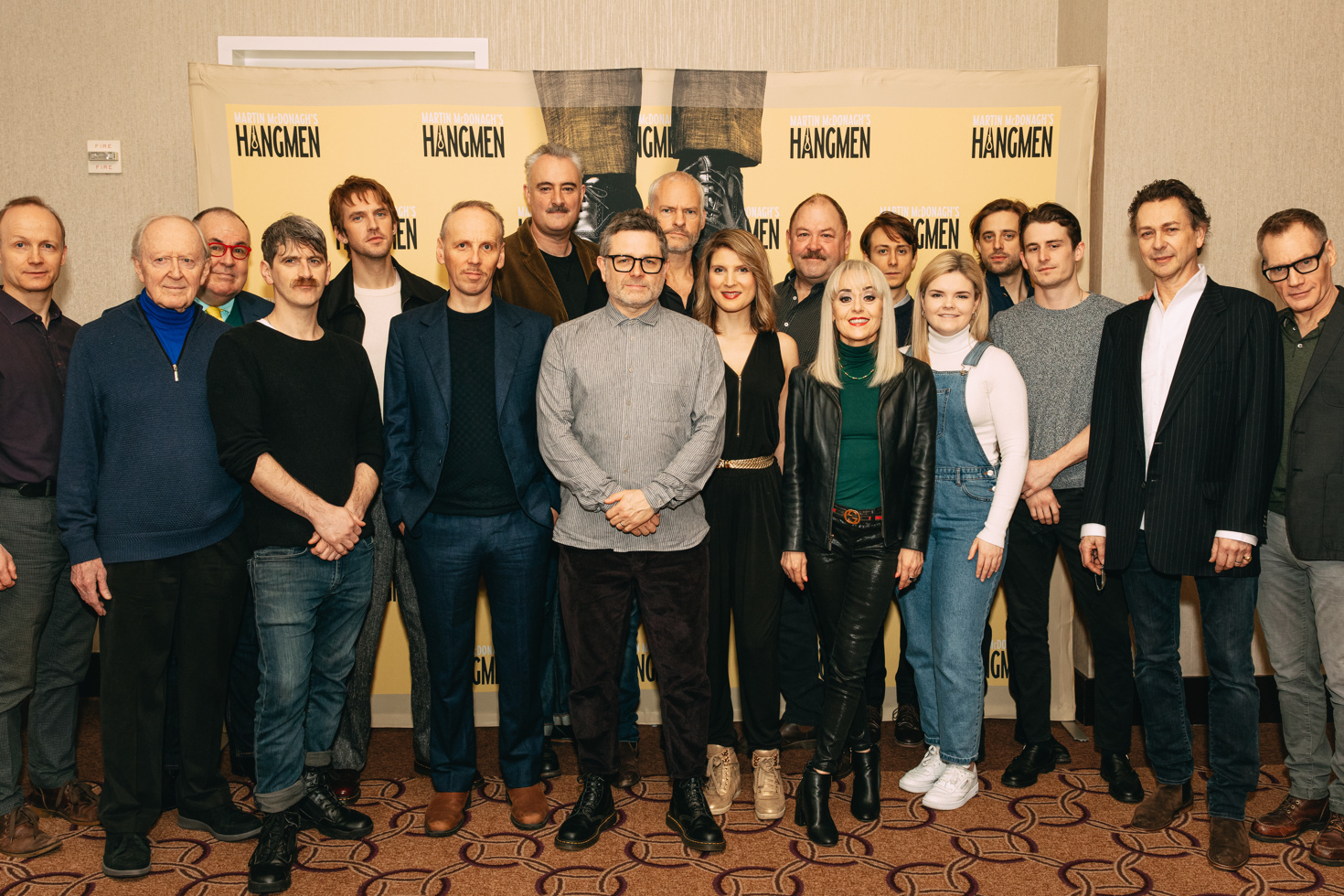 Watch the cast talk about Hangmen below.