Ciara Renée has moved audiences and belted her face off in an array of powerful stage roles. She's made magic as The Leading Player in the Tony-winning revival of Pippin. She's rocked a green dress and encouraged audiences to come to their senses in Keen Company's off-Broadway revival of Tick, Tick...Boom! Last year, she made fans of Ross Golan's off-Broadway musical The Wrong Man yearn for a cast recording with her heavenly vocals. She's also no stranger to the Disney Theatrical family; she portrayed the enchanting Esmeralda regionally in the La Jolla and Paper Mill Playhouse productions of The Hunchback of Notre Dame. She has now started a reign on Broadway as Queen Elsa in the popular stage hit Frozen at the St. James Theatre, playing a conflicted woman who has to figure out how to control her magical powers (and she gets to sing the power anthem "Let It Go" every night). Broadway.com spoke with Renée about stepping into the coveted role, wearing out her Disney movie VHS tapes as a kid and why her new gig truly feels like a major milestone for women of color.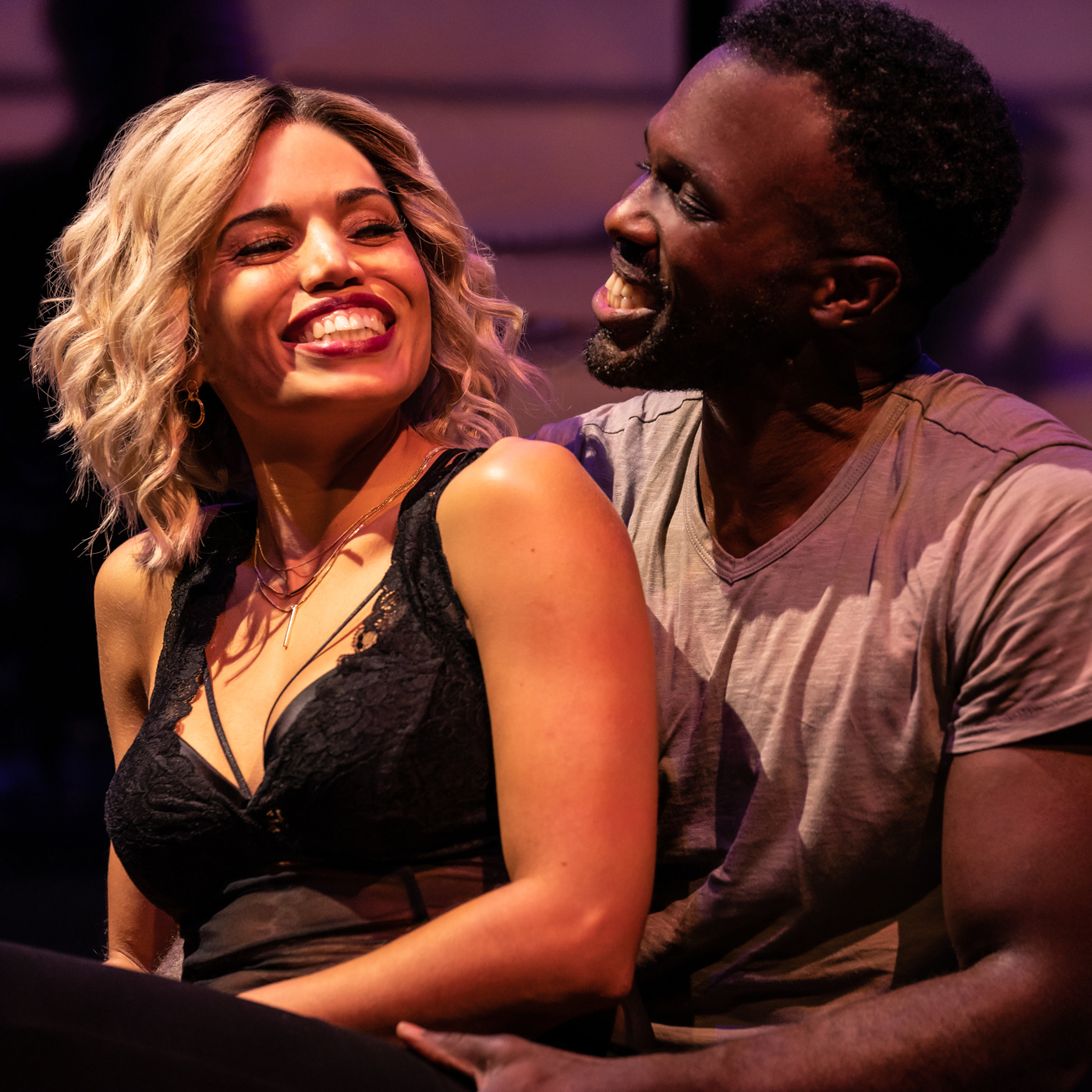 Tell me about how this opportunity came together.
I was doing The Wrong Man at MCC, so I went in to audition for Frozen towards the end of that run. As these things go, there were a few sides, and then I had to perform "Let It Go" and "Dangerous to Dream." I went in two times, maybe three times, and that was it.
Were you a fan of the film?
Oh, I have been a huge fan from day one. I took all of my nieces to see the first movie. Then when Frozen 2 came out, I took my two nieces and my new nephew. This was his first movie theater movie, and he sat through the whole thing, which was lovely.
So you just became the coolest aunt ever.
It's funny you say that. My middle niece is seven. She is obsessed with Frozen. She has everything Anna and Elsa—every costume, stickers, coloring books, everything. She's never really been to New York, and she's never seen a Broadway show. I told her I was going to be playing Elsa, and she gave me this blank stare. She doesn't really understand theater yet. I think once she sees it and sees young Anna and young Elsa, she'll be very, very excited.
Were you a Disney movie fan growing up?
I've been a huge fan ever since I was a kid. I loved 101 Dalmatians and The Little Mermaid—I watched that tape so much that the VHS ate itself. I wore it out. The first Disney movie that I saw at a movie theater was The Lion King. We went and saw it several times. I've been obsessed ever since. I always really wanted to be Simba. Actually, one of my first Broadway auditions was for Nala.
What was your perception of the Disney princesses as a young girl?
Mulan was my favorite. I had the doll, where you could cut the hair off. It had a pretend, Velcro hair feel. Pocahontas was one of my favorites. I definitely was more into the strong, empowered princesses.
Well, that's appropriate. Now you're playing a strong, empowered Disney queen!
Exactly! A lot of her story is about accepting herself and this complicated relationship with her younger sister, Anna. She's kind of an anomaly, something different than what we've normally seen. I think that's really lovely. In my career, I've been blessed to play a lot of very interesting, sometimes magical, empowered ladies, so it's nice to add Elsa to that roster.
Do you identify with Elsa?
I do. I'm a very deep introvert. Her introversion was obviously forced, but I think we've all felt uncomfortable with pieces of ourselves. Maybe our parents told us not to do something—or to do something, and we couldn't achieve it. That's an easy way for me to tap into what Elsa's going through.
It's interesting that this character is an outsider, but that is exactly what also makes her one of the most popular, adored ladies in Disney history. Tell me about taking on that responsibility.
I played Hawkgirl on Legends of Tomorrow on The CW; she has been a comic book character since 1940, so that fandom is also deep and strong. There are absolutely a lot of opinions that are getting thrown around [when you take on a role like that]. One thing that I learned from that experience is that people are allowed to have those opinions, but they don't have to affect the work that I do. I have a deep love and passion for this story, for Disney and for telling stories about women finding their power. I'm going to focus on that when I do any role, but especially this one.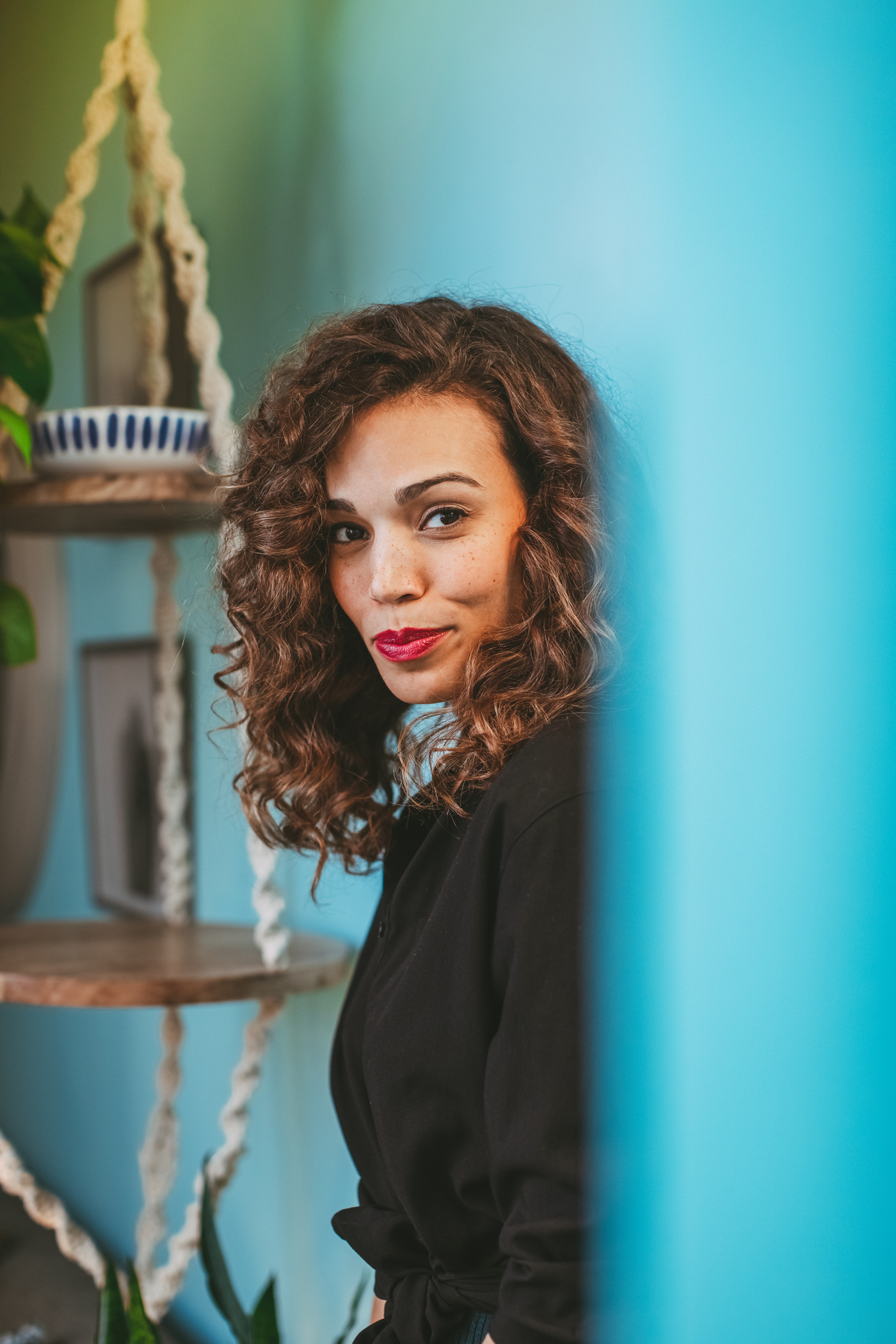 Speaking of stepping into your power: "Let It Go" is such an incredible leading lady moment. You get to belt and rock a sparkly dress and take in that ferocious applause eight times a week. What does that feel like for you as a performer?
It's a huge technical moment; I'm very grateful for all the work that was done before I stepped into it because it's been a relatively seamless process. To make things magical, it takes a lot of people. Getting comfortable with the technical elements of it, it really does feel like this big wave and breath of energy comes billowing at you from the audience. They erupt. They're so excited about the [costume] switch, the magic, and I remember feeling the same way when I saw the show. I think as I get more comfortable with what is necessary to make that happen, I'm beginning to feel more and more released, which is perfect for the song.
Tell me more about your process for getting comfortable in this role.
Discipline is something that I've been working on over the last couple of years of my life. It can be hard in this industry when you wake up at different times every day and constantly work at different times to do all the things that are necessary to keep your body running at the prime speed it has to be in. I have a set of vocal warm ups that I do before I even start the show, and anytime that I'm off stage during the show, I'm continuing to vocalize to keep everything warm and going. Everything that I eat, the amount of time that I spend awake or sleeping, all of those things come into play when I'm thinking about how can I take care of my body so that I'm able to do this every single day. I kind of live the life of a grandma anyway, so it all works out.
Were you able to connect with Caissie Levy before taking over the part?
Caissie and I have known each other around the business for several years. We've done concerts together. I got to ask her a lot of questions coming in, so I felt very prepared. It was really lovely being able to watch her, Patti Murin and the company do the show several times while I was in rehearsals, but it's also been great to work with the creatives and offer ideas that I have. I'm a very visual person, so being able to see it was really helpful. As I relax into the role, I get to add in little movements, ways that I'm saying lines, ways that I'm singing lines that all ultimately are my way of doing it. The biggest thing Caissie emphasized was, "You're going to be very taken care of here. It's a supportive world." It's been great.
Your Anna, McKenzie Kurtz, is making her Broadway debut. What advice have you given to her?
She's done a really, really wonderful job all on her own. If at any point I can help her, I'm always there for her. I do often come down and knock on her door and give her a hug and to say, "Let's do it." She is very talented and very confident. When I was her age and stepping into my first Broadway show, I struggled to say, "You know what? I wish I could try this." She's already a step ahead of where I was when I was 23, which is amazing.
You will turn 30 during your time as Elsa at the St. James. How does that feel for you?
I feel really good about 30. Being in a show like this opens up doors and opportunity. It allows me time and resources to do a lot of the things that I've already started in my twenties but hope to really pursue in my thirties: directing and teaching. I love musical theater. I love Disney. I get to have fun. That's an amazing thing as an adult—to be able to have fun at your job. I also feel like as a woman, the older I get, the more respect I get, which is a nice thing. I'm looked at and talked to differently in this industry now. I quite like that.
Knowing you are the first woman of color to step into this character full-time on Broadway—does that excite you, or is it something you want people to stop asking you about?
It's a complicated issue. Absolutely, I would like to get to a place where we don't have to think about that. But the other side of that is that our experiences as people of color in society are very, very different. If that isn't taken into account while casting or creating pieces, that's a disservice. Unfortunately, there is not equality. Since we aren't there yet, we do have to take it into consideration. I feel very blessed to be stepping into this role. In my career, I've been blessed to play a lot of very interesting, sometimes magical, empowered ladies, so it's nice to add Elsa to that roster, so that they know it's possible for them. When I was younger, I didn't know what musical theater was. When I got introduced to it, I thought it was really wonderful and wanted to do it, but I didn't see anyone who looked like me. Then I got to see In the Heights, and everything changed. I wept through the whole show because it really made me feel like, "You know what? I can actually do this." I'm glad to be doing it.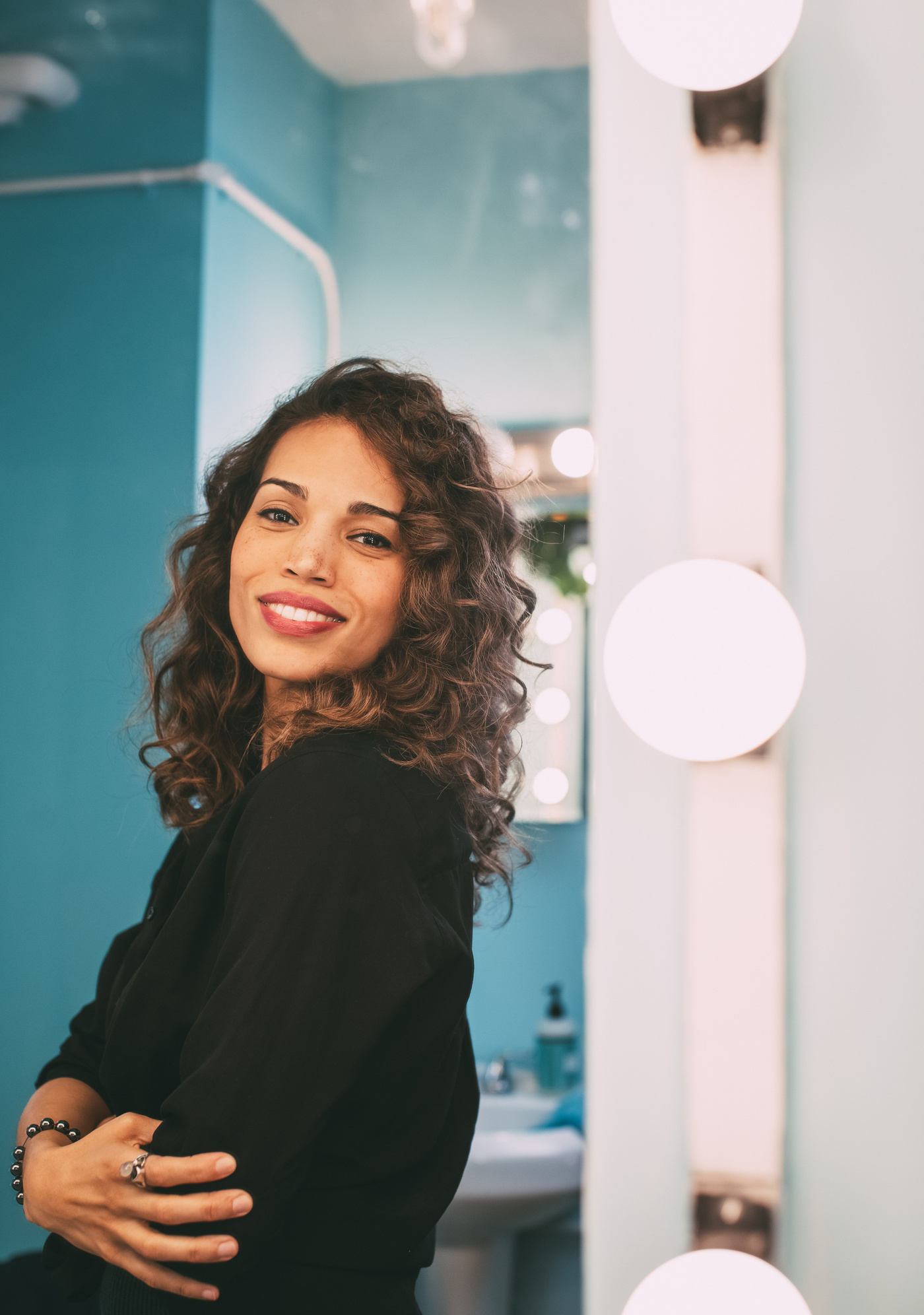 This interview has been edited for clarity and length.