Ben Vereen and Sammy Davis Jr.
(Photos by Emilio Madrid, Afro American Newspapers/Gado/Getty Images; Graphic by Ryan Casey)
In honor of Black History Month, Broadway.com asked actors, directors and playwrights to tell us about black theater-makers who inspired them. Stars jumped at the chance to honor those who came before them, and in the process, taught us about the fundamental contributions of black artists to the American theater. To read the other entries in this series, click here.
Ben Vereen is a Tony-winning actor, dancer and singer known most for his association with Bob Fosse's work. He made his Broadway debut as a replacement in the original production of Hair and was nominated for a Tony in 1972 for originating the role of Judas Iscariot in Jesus Christ Superstar. Also in 1972, he originated the role of the Leading Player in Pippin, winning a Tony Award. After, he appeared in Grind (1985), Jelly's Last Jam (1992), Fosse (1999), I'm Not Rappaport (2002) and Wicked (2003). He also appeared in Fosse's films Sweet Charity (1969) and All That Jazz (1979). In 1977, he was nominated for a Primetime Emmy for his role as George Moore in Roots. When asked which black theater artist inspired him, Vereen picked Sammy Davis Jr., actor, singer, dancer and vaudevillian.
Vereen crossed paths with Davis on Fosse's Sweet Charity, where Davis played Big Daddy. Born in 1925 to vaudevillian Sammy Davis Sr. and tap dancer Elvera Sanchez, Davis began performing on stage with his father and uncle, Will Mastin, at the age of three. After serving in the army during World War II, Davis built a wildly successful career as a consummate entertainer, singer, dancer, comedian, musician and nightclub performer. He appeared on Broadway four times, as the star of Mr. Wonderful (1956), Golden Boy (1964)—which earned him a Tony nomination—Sammy (1974), and Stop the World—I Want to Get Off (1978). Davis is most remembered for his nightclub residencies in Las Vegas, where he became a member of the Rat Pack alongside Frank Sinatra and Dean Martin. The trio appeared in a number of films together, including Ocean's Eleven (1960), Sergeants 3, (1963) and Robin and the 7 Hoods (1964). Davis died of complications from cancer in 1990 at the age of 64.
---
"My want is that his legacy be remembered and held up not just for Black History month—not just for every African-American—but for everyone."
---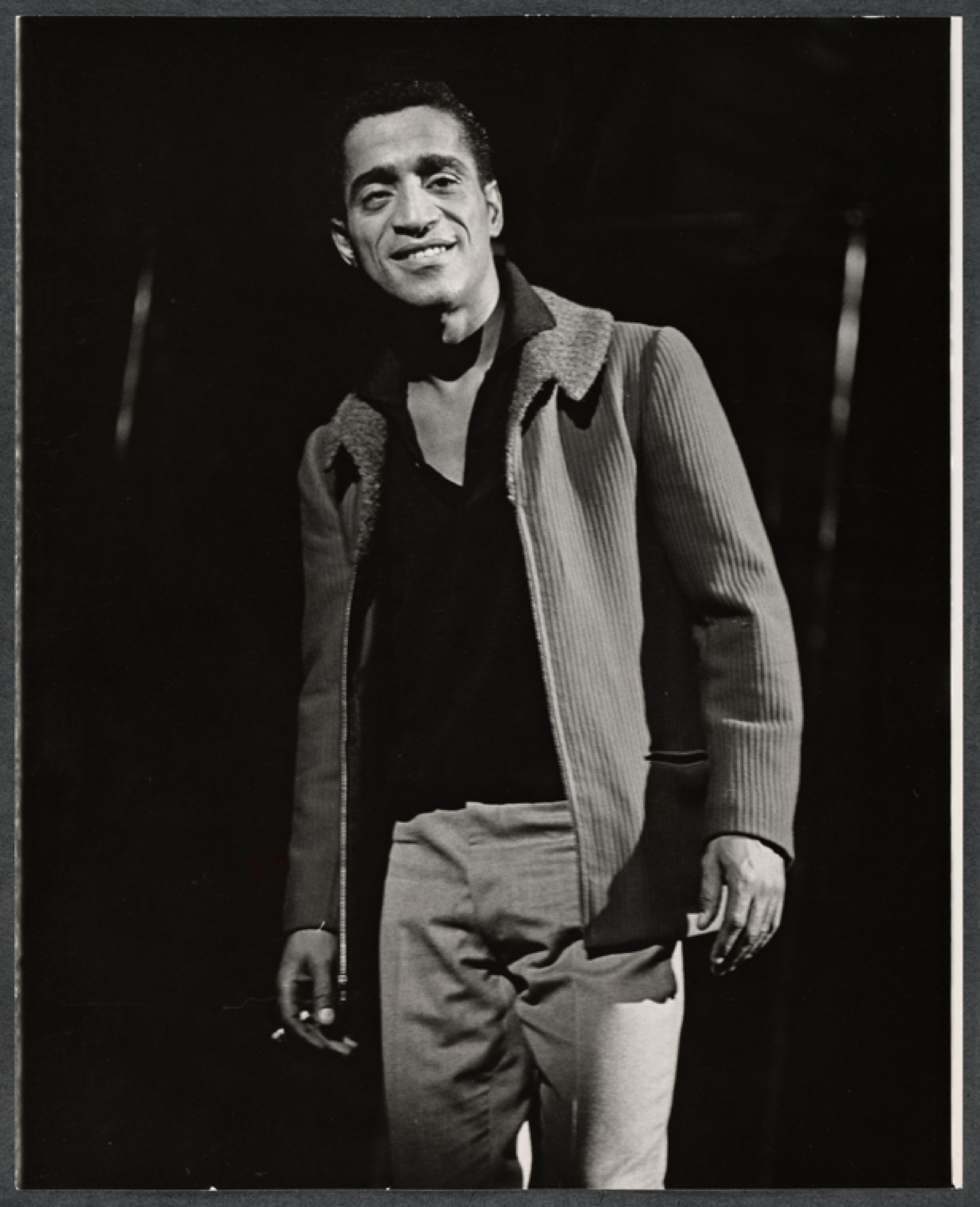 Vereen on Davis: "Sammy Davis Jr: My unsung hero and mentor. Yes, Sammy was unsung, and why? He was a part of the famous Rat Pack with other performers who were more recognized than him. I feel that he shadowed them and was not in the forefront, where he should have been. Sammy gave us so much because of his love for his audiences, family and humanity."
"He deserved then and deserves today much more recognition. A lot of young performers today need to know that they stand on his back. Sammy Davis Jr. sang, danced, acted, and played multiple musical instruments. Because of his success, he opened the door for many African-Americans. That's what he did for me and because of that, I was able to—and continue to be able to—grace the stage for you. I pay tribute to Sammy in every show that I perform. In my concert act, I am honored to have Sammy's original charts, and I am fortunate enough to have his original orchestrations. My want is that his legacy be remembered and held up not just for Black History month—not just for every African-American—but for everyone. He came this way to shine, to give, to teach and to pave the way for all of us to shine. Thank you, Sammy."