Montego Glover
(Photos by Emilio Madrid for Broadway.com)
Contrary to its title, C.A. Johnson's new off-Broadway play All the Natalie Portmans is not a play about Natalie Portman, assured Montego Glover. "Probably half the time people think Natalie is in some way involved," Glover laughed in a recent #LiveAtFive interview with Broadway.com's Beth Stevens. The play has been extended at MCC Theater until March 29 and it's actually sadder, and funnier, than the title suggests.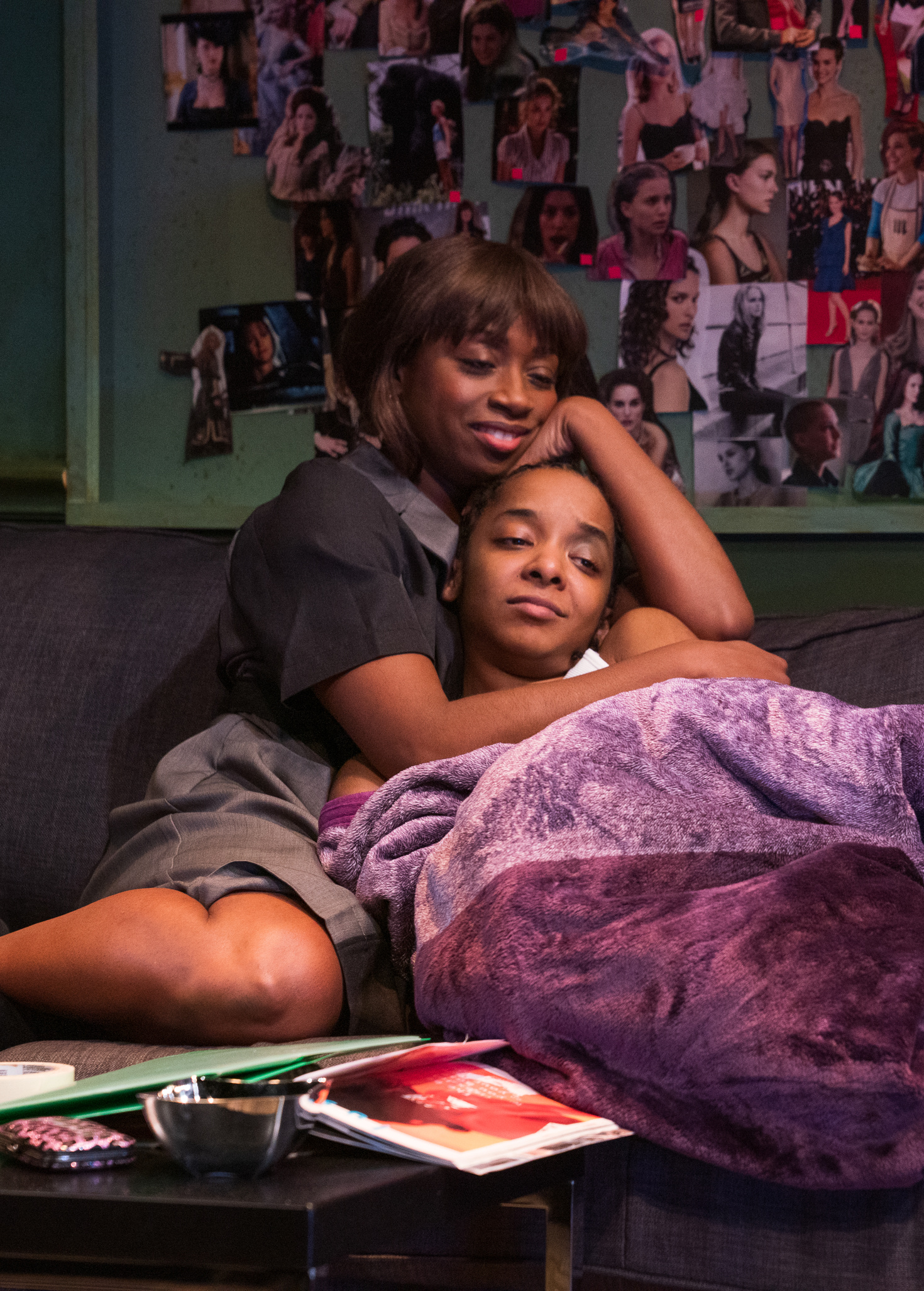 In All the Natalie Portmans, Glover plays Ovetta, a mother struggling to deal with the loss of her husband and a resurgent drug addiction that threatens the safety and financial security of her family. "We meet a family who is in a really rough place," Glover explained. "They've lost a member of their family, and the play is really about how everyone—the mother, her daughter and her son—are dealing with that loss and that grief, while also finding new ways to be with each other now that they've lost someone who is very dear."
The play's title, she said, is not about the actress, but about the comfort Portman's films provide the play's main character, Ovetta's 16-year-old daughter, Keyonna (played by Kara Young). "The title is about what it is to find something or someone that you can reach for, relate to, aspire to, live inside, fantasize about, be close to," she explained.
As a coping mechanism to deal with her mother's addiction and the need to help provide for her family, Keyonna, who dreams of becoming a Hollywood screenwriter, finds respite in Portman's characters. "We refer to the play as a comedy," said Glover. Keyonna's manifestations of Portman's Black Swan ballerina or V for Vendetta anarchist pop up at opportune moments to give Keyonna joy, while also cutting the despairing drama with laughter. "There is so much hope and light in those moments," she said.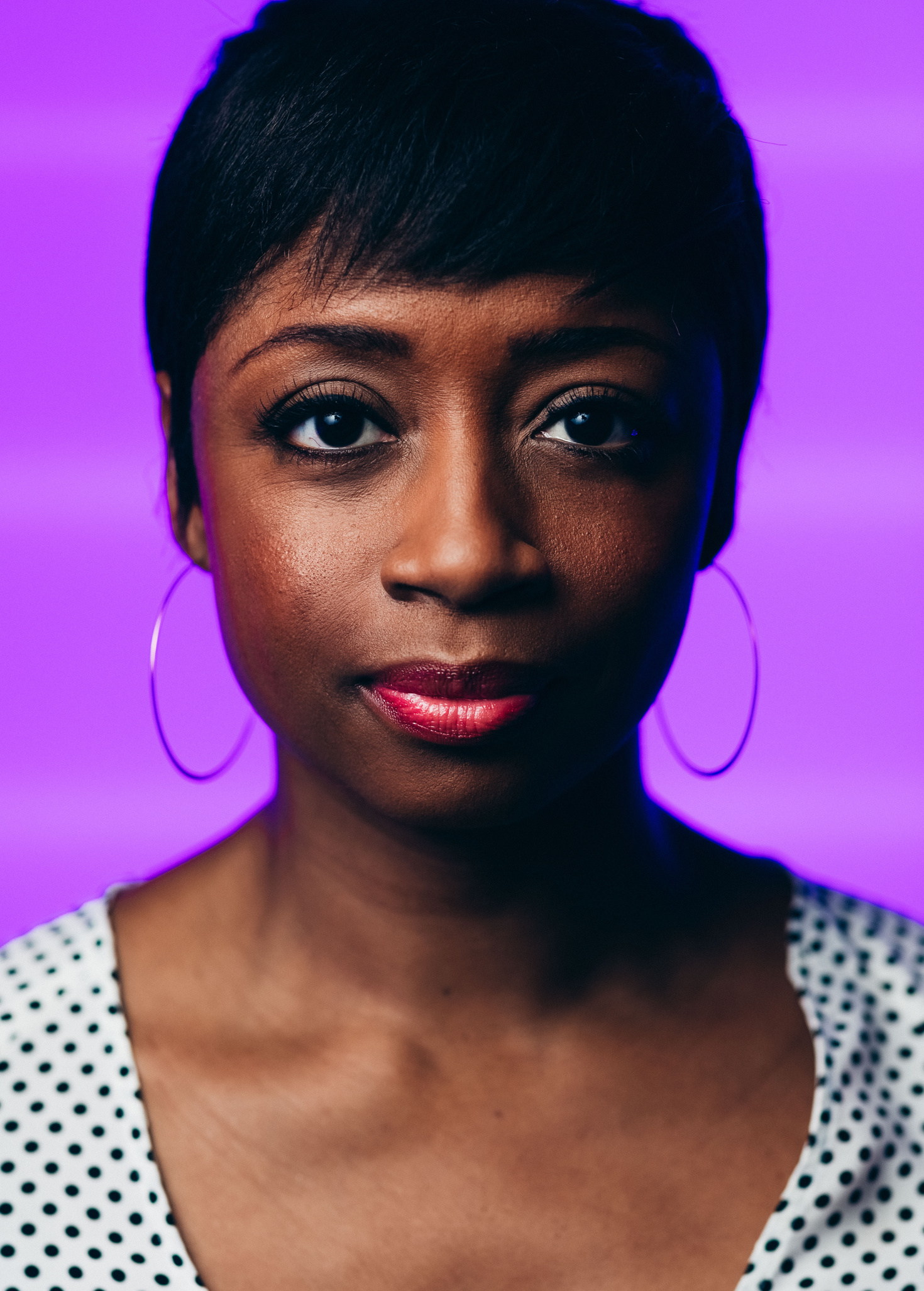 Glover, who originated the role of Felicia in Memphis on Broadway and recently played Angelica Schuyler in the Chicago production of Hamilton, said she's never played a woman like Ovetta. "There's a darkness about her that I think is so magnetic," she said. "Because I have the opportunity to really dive into those wells, it gives me the opportunity to come out with so much heart. It's not easy to do every night, but I'm built for speed."
Watch the rest of Glover's #LiveAtFive interview below, where she also talks joining the cast of Hamilton in Chicago.