"Our Offering" creator, director, producer and star Sis
(Photo by Gavin Calais)
A diverse line-up of talent is set for a forthcoming performance of Sis, Antonio Lasanta and Gage Tarlton's Our Offering, a virtual show that explores the truths of existence, identity, ancestry and community. The event will take place on August 23 at 8PM ET; tickets can be reserved here and donations will benefit The Next Generation Project, an organization dedicated to distributing resources to in-need Black and Brown members of the transgender community.
Our Offering explores the truths of existence, identity, ancestry and community, as Thee Guide, played by creator and director Sis, travels through time and space to introduce you to the townsfolk of Rivera Falls, the center of the world where the trees breathe and the people are kind. Set in 1969, 1973 and times unknown to us, this new play asks where do we come from, where do we go from here and how can we find life after living?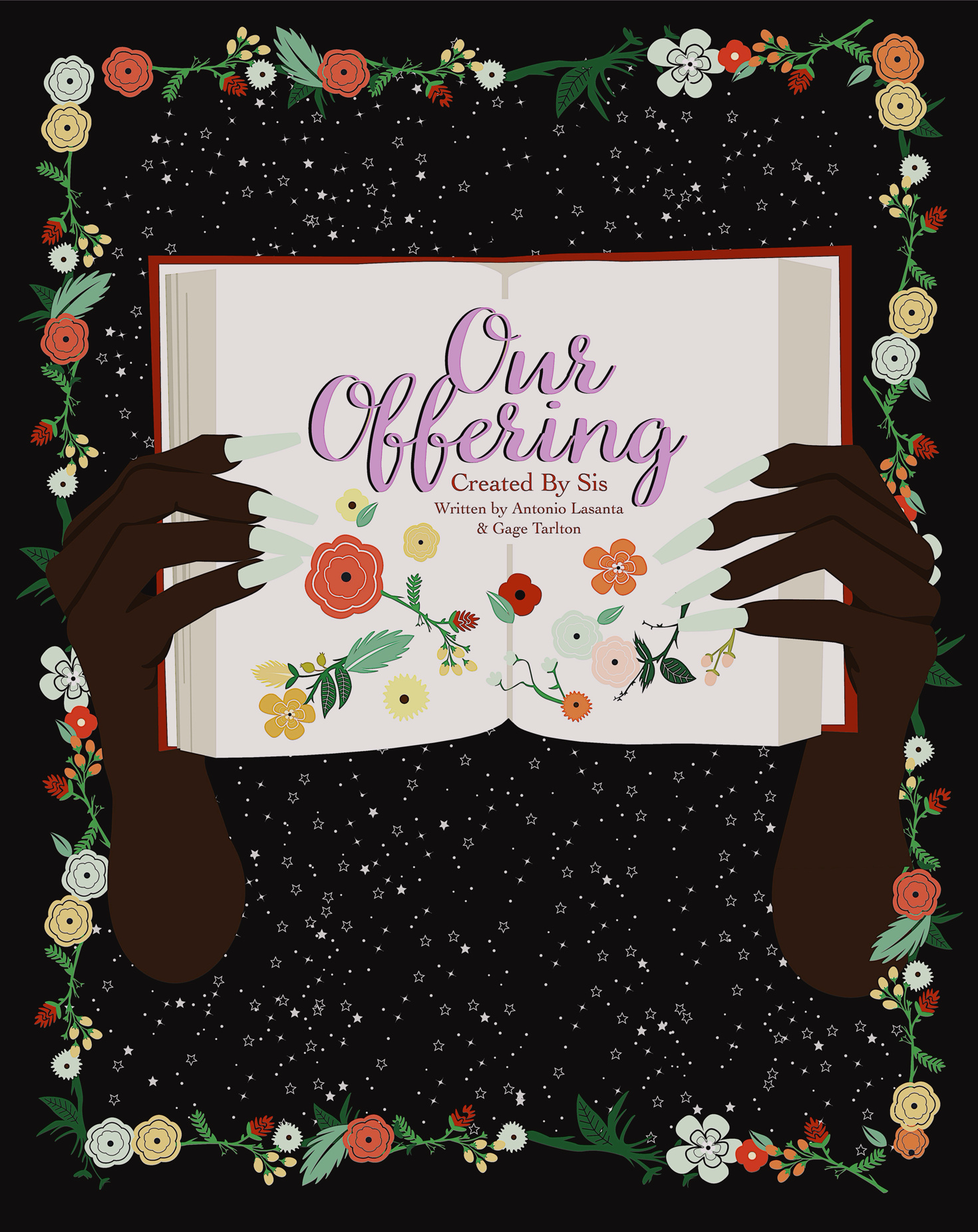 In addition to Sis, Our Offering stars co-author Lasanta, Samantha Williams, Jai'Len Josey, Anthony Lee Medina, Kiaya Scott, Amber Renae, Kathryn Allison, Julia Santana, Chalia La-Tour, Charles Bernard Murray, Ashton Muñiz, Jasmine Rogers, Terrance Spencer, Andrew Barth Feldman and Reneé Rapp. Also featured are Kat Griffin, Jacob Santos, Destiny Mosely, Breanna Lindsey, Kerrinton Thomas, Nikki Knupp, Sierra Sterling, Kyle Ward, Suzanne Tidwell, Camille Thomas, Brianna Odo-Boms, Ciara Anderson, Yasmyn Sumiyoshi and Anna Maria. The full creative team of Our Offering also includes Kerstin Vaughn, Sierra Nicole, Hunter Burke, Gavin Calais, Eva Leonard and Jacob Smith.
"Our Offering was born of a community that wasn't being represented in the white American theater so we took matters into our own hands," says creator Sis. "For the last month, the creative team has met daily to create a work that represents each and every one of the people involved." Sis says she not only made room at the table for new voices, but prioritized "the Black, Brown and queer folks that have too often been left behind or misrepresented in our industry." She adds, "In doing so, a beautiful work unlike no other has emerged. This is Our Offering."
Learn more about The Next Generation project's mission, merch and more here.