Casey Cott in "Moulin Rouge! The Musical"
(Photo: Matthew Murphy for MurphyMade)
Casey Cott likes to call himself "green." He made his official Broadway debut this past August as the romantic, Bohemian poet Christian in Moulin Rouge! The Musical—one of the most lavish offerings in New York City—and credits his castmates with lifting him up as he learns the ins and outs of leading the spectacular spectacular.
But that self-assessment is selling his resume tremendously short. Yes, it is Cott's Broadway debut—and Broadway.com Editor-in-Chief Paul Wontorek commemorates the milestone on The Broadway Show with Tamsen Fadal with a chat at Times Square's CitizenM Hotel. However, the newly minted leading man has been circling this world for nearly a decade, and likely would have been here years ago if he hadn't been snatched up by the CW before he even graduated the Carnegie Mellon School of Drama.
"I always thought my path would be straight into the theater realm," Cott says, adding humbly, "I was doing Riverdale for seven years." Cott began his tenure as Kevin Keller on the Archie Comics-inspired drama series during its first season as a recurring character and was promoted to a series regular for the following six seasons. "Now that that's done, being able to come here has been a dream come true."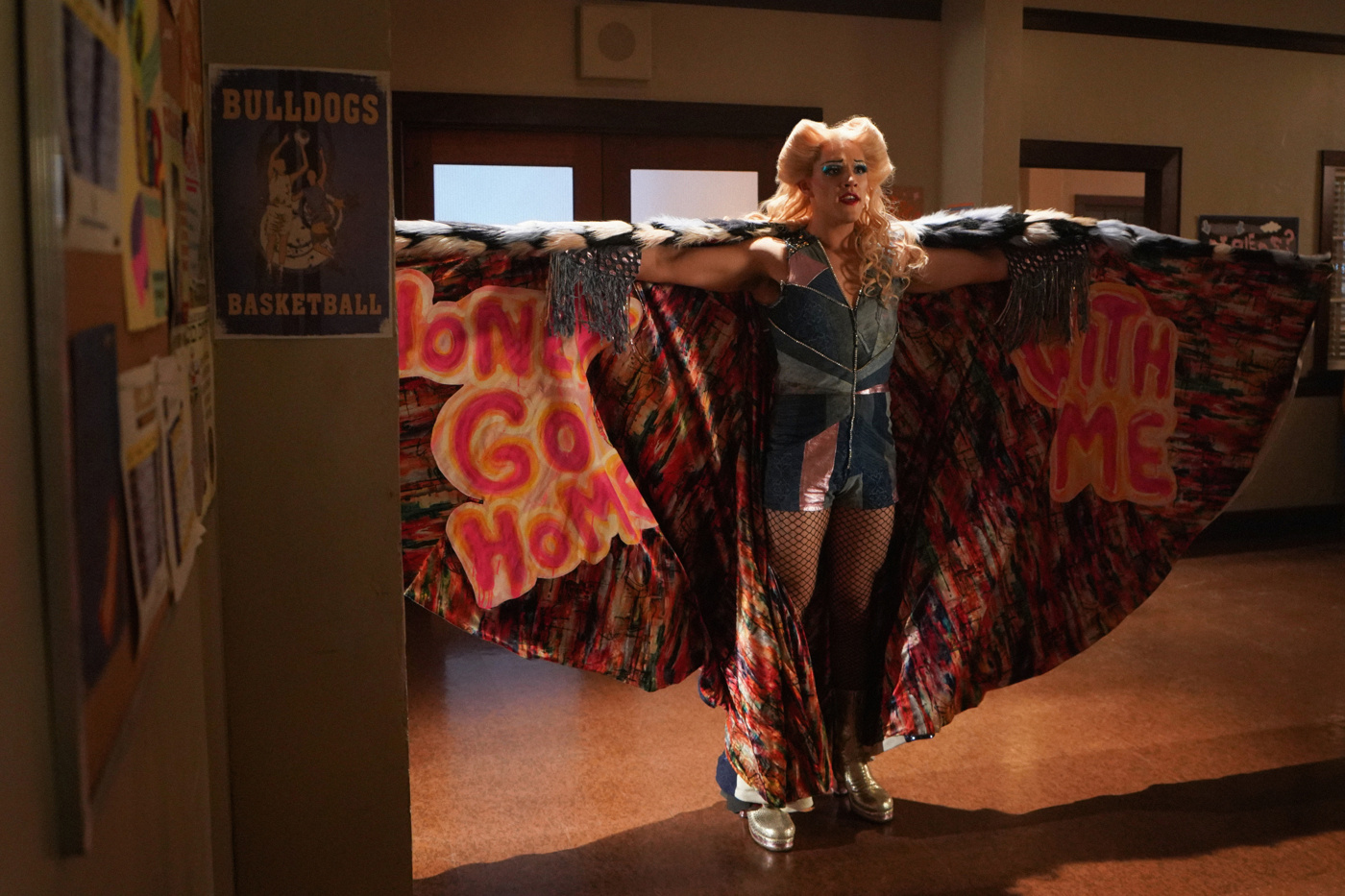 Riverdale aired its final episode on August 23, 2023 and Cott played his first performance in Moulin Rouge! at the Al Hirschfeld Theatre on August 1. The transition from television to Broadway was a speedy one, due in part no doubt to Riverdale 's proclivity for musical theater. "We did Carrie, we did Heathers, we did Hedwig," he says, listing off a few of the series' musical episodes. "Musicals are a little more fun when you can cut and just start over if you mess up," he jokes. But don't be fooled by his self-deprecation. Mid-Riverdale, Cott led a 2019 Kennedy Center production of The Who's Tommy, which earned him rave reviews. And for what it's worth, the Cott name comes with some intrinsic credibility.
Broadway fans have likely seen Casey's older brother Corey onstage in Newsies, Gigi or Bandstand—and in keeping with the family trade, Casey shares his brother's charisma and beautiful tenor voice. He does, however, remember being the last of the three children in his family to succumb to the draw of musical theater. "Corey started when he was younger. My sister was a dancer. I was like, 'I don't know,'" he explains. "Then in high school, my mom really wanted me to get into it. We were doing Oklahoma!—and you have to have all the siblings in Oklahoma!," he playfully mocks.
The trio abided the mandate: Corey, as Curly, apparently made his grand entrance to the school auditorium on a live horse ("Corey was allergic, which is a whole other story," Casey teases as an aside), and Casey, as generic cowboy, had a single line: "Don't touch him."
"When Jud dies," he clarifies. "And I didn't get it out."
Times have certainly changed since then. Even with the character's physical demands, Casey has found a comforting respite in Christian. "It's beautiful because the character without a filter is actually full of love and kindness and joy, and not skepticism and anger and a lot of things that are in the world," he says. "Even if you're having a tough day, you get to go paint this picture of what the world could look like…Through 70 pop songs."
Perhaps after this run, Cott will start to feel his "green" hue fade away. Fortunately, his humility seems to be in safe hands. "One of my friends on my opening night printed out the script to Oklahoma! and highlighted my one line—framed it, gave it to me," he recalls, still amused. "Just to remind me of who I am at the core."