When Stephanie J. Block's character has a hilarious diva meltdown in The Mystery of Edwin Drood, there's only one cast member whom she'll let steal the spotlight: her dog Macaco! Block's adorable pooch makes a surprise cameo in Drood, and the actress is having a fantastic time sharing the stage with her precious pet.

"In the script, it says, 'Alice Nutting storms out with her dog,' and [original Drood star] Betty Buckley also exited with her Shih Tzu," Block told Broadway.com on the revival's recent opening night. "At first they weren't quite sure. Macaco is awfully cute, but he's temperamental. My dog is trouble, but he's so cute. So I said, let's try it!"

At the show's first preview, Macaco—a three and a half pound Maltese/Yorkie mix owned by Block and her hubby Sebastian Arcelus—made his Broadway debut in the arms of Block, who called his performance "divine."

"As long as he was in my arms, he acted perfectly. And [the producers] said, even if I call out sick, that damn dog is coming to the theater." So is Macaco Broadway's newest doggy diva? Or does that title go to a canine co-star in another show? "I think Sandy from Annie is probably better behaved, but Macaco's still the cutest little face you ever saw. Undoubtedly, right?"

So cute, in fact, that he has his own Twitter!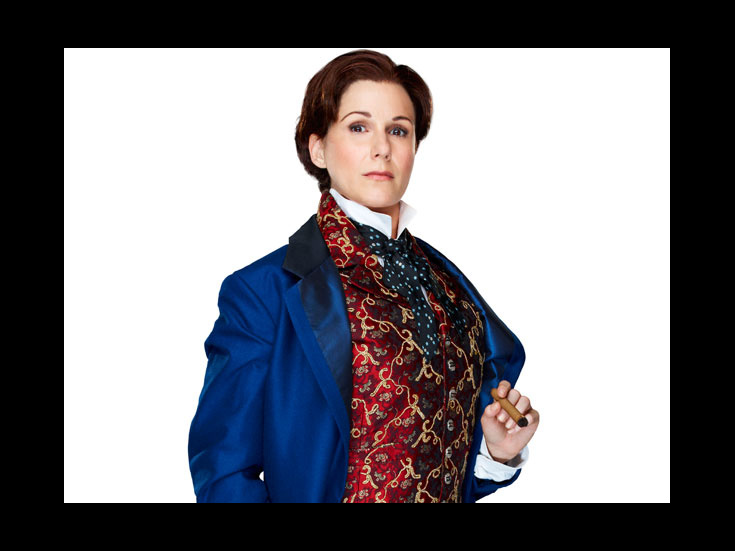 Stephanie J. Block in 'The Mystery of Edwind Drood'