Here's a quick roundup of stories you may have missed today.

Schuyler Sisters Talk Empowerment
2016 Tony nominees Renée Elise Goldsberry and Phillipa Soo, along with Jasmine Cephas Jones, are certainly not helpless! The trio, who as you all know by now play the Schuyler sisters in Hamilton, recently sat down with CBS This Morning to discuss how they've changed their views about their characters since working in the gargantuan hit. "I don't know that we [initially] thought that these women that we're portraying thought in a way as revolutionary as we think we are, and we know that they did now," remarked Goldsberry. "And that's empowering to all women of all time I think." Check out the video below!


Tom Hardy Musical London Road Gets U.S. Release
We can't wait to see this in movie theaters come September! According to Variety, BBC Worldwide North America has picked up U.S. rights to London Road, featuring Tom Hardy (in one scene as a singing cabbie), Olivia Colman and Anita Dobson. The musical, helmed by Rufus Norris and penned by Adam Cork and Alecky Blythe, is based on the National Theatre tuner of the same name and is set in and around London Road in Ipswich, Suffolk, following serial killer Steve Wright's murders and trial between 2006 and 2008.

Cristin Milioti Lands FX Pilot
Good news for Tony nominee Cristin Milioti (Once) and Nina Pedrad! Deadline reports that FX has ordered a pilot penned by and starring the pair. The 30-minute show will follow a group of friends, one of whom is obsessed with…wait for it…Hamilton. Isn't everyone?!

#Ham4Ham Pays Tribute to Muhammad Ali
Which leads us back to...the record-breaking tuner. It was a case of #Ham4Ali at the live #Ham4Ham show on June 8. Poet and Hamilton ensemble member Daniel Watts' paid tribute to the Greatest Of All Time, Muhammad Ali; take a look at the knock-out performance!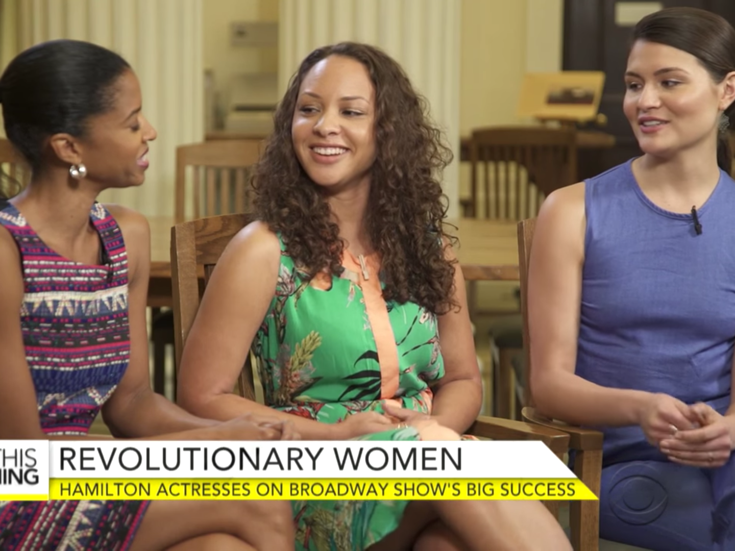 Renée Elise Goldsberry, Phillipa Soo & Jasmine Cephas Jones