Mary Beth Peil & Eva Noblezada (Photo: Emilio Madrid-Kuser)
The youngest and eldest female Tony nominees of 2017 personify the season's top trends: 21-year-old Best Actress hopeful Eva Noblezada is making a breakthrough debut as Kim in Miss Saigon; Mary Beth Peil, honored for her featured performance as the Dowager Empress in Anastasia, is one of 11 Tony nominees over the age of 60. The ladies' 55-year age difference melted away as they prepped for their Broadway.com photo shoot at the historic National Arts Club on Gramercy Park. Both possess a natural elegance and poise, not to mention a gift for looking gorgeous in slinky evening gowns. Both have spoken of dealing with insecurities on the road to Broadway. Peil made the jump from opera to musical theater in her 40s, earning her first Tony nod in 1985 as Anna in The King and I. Noblezada recently posted a searingly honest essay about her struggle with anxiety and bulimia after moving to London at age 17 to star in Miss Saigon. Greeting each other warmly, they shared thoughts on Tony season, and Eva (on vocal rest following a throat infection) emailed later to praise Mary Beth as "one of the most graceful women I have ever met. I would love to have a career like hers."



What was your first reaction when you found out you got a Tony nomination?

EVA: Disbelief, and utter shock. I'm still shocked. I have no idea what I'm doing here.

MARY BETH: That's so interesting, because I was 45 when I got my first nomination, and that's how I felt. I was doing The King and I, and I didn't know anybody. Being nominated again feels like a full circle journey. My daughter and I were screaming and crying, screaming and crying.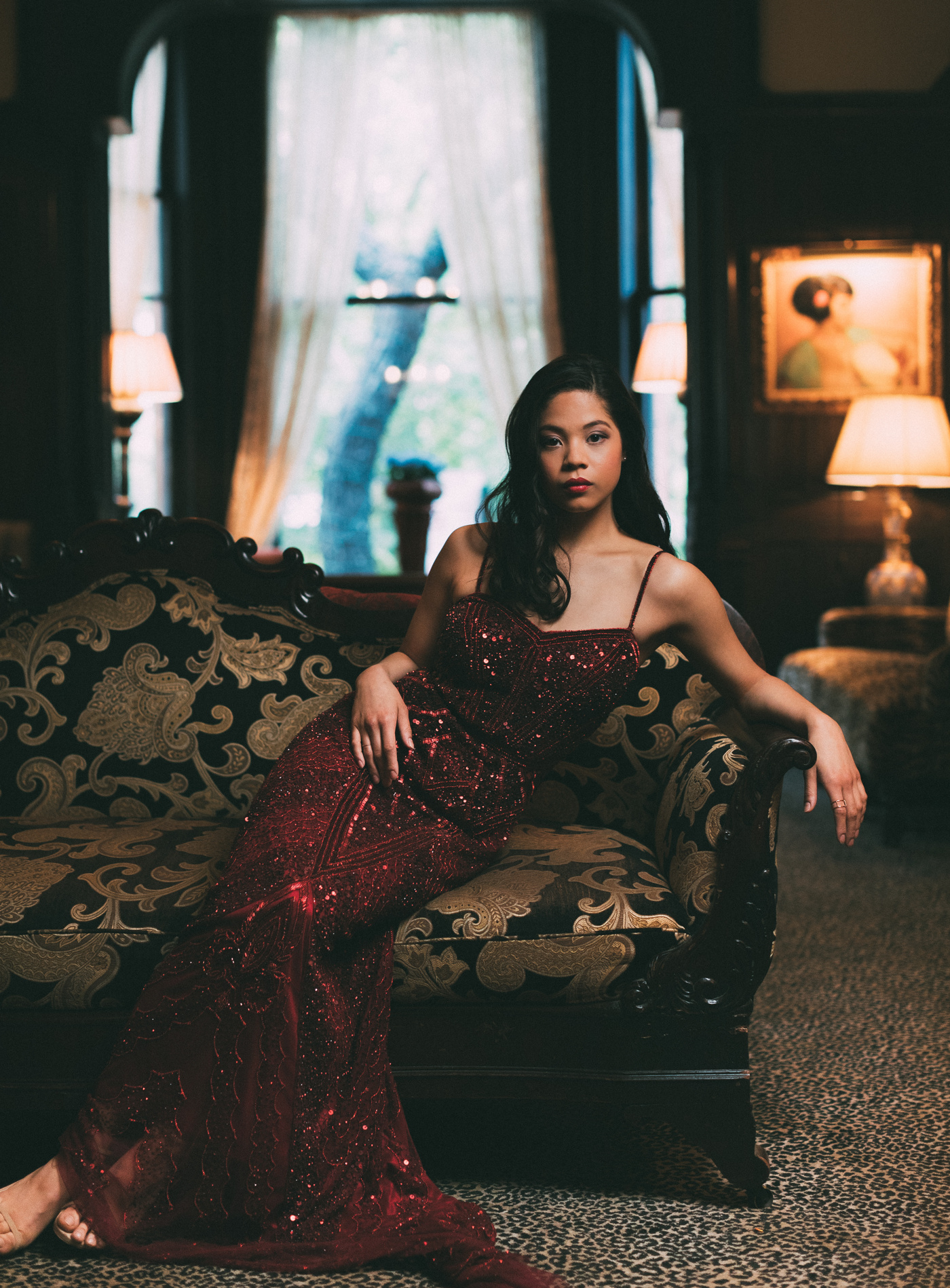 And then you had dinner with the other featured actress nominees!

MARY BETH: Oh, that was wonderful. Stephanie Block said, "Why don't the five of us get together?" The community is the most miraculous part of the theater world to me, feeling supported by your peers.

EVA: The best part [of being a nominee] is meeting these incredible people. But there's a lot of pressure in the world of Broadway that people don't really see, all these luncheons and events that we need to be on our "A" game for. It's stressful.

How do you maintain your stamina, particularly during awards season?

MARY BETH: For me, it's mostly about sleep. I don't have that much physical activity in the show, so it's not draining in that way, but it [requires] concentration. I have a great zero-gravity chair in my dressing room.

EVA: Well, I'm sick now—everyone's human—but I try to surround myself with people who support me, and I try to support myself, even though I drive myself crazy sometimes. I try to find quiet time during the day to daydream and work on my website. I love to read and write short stories.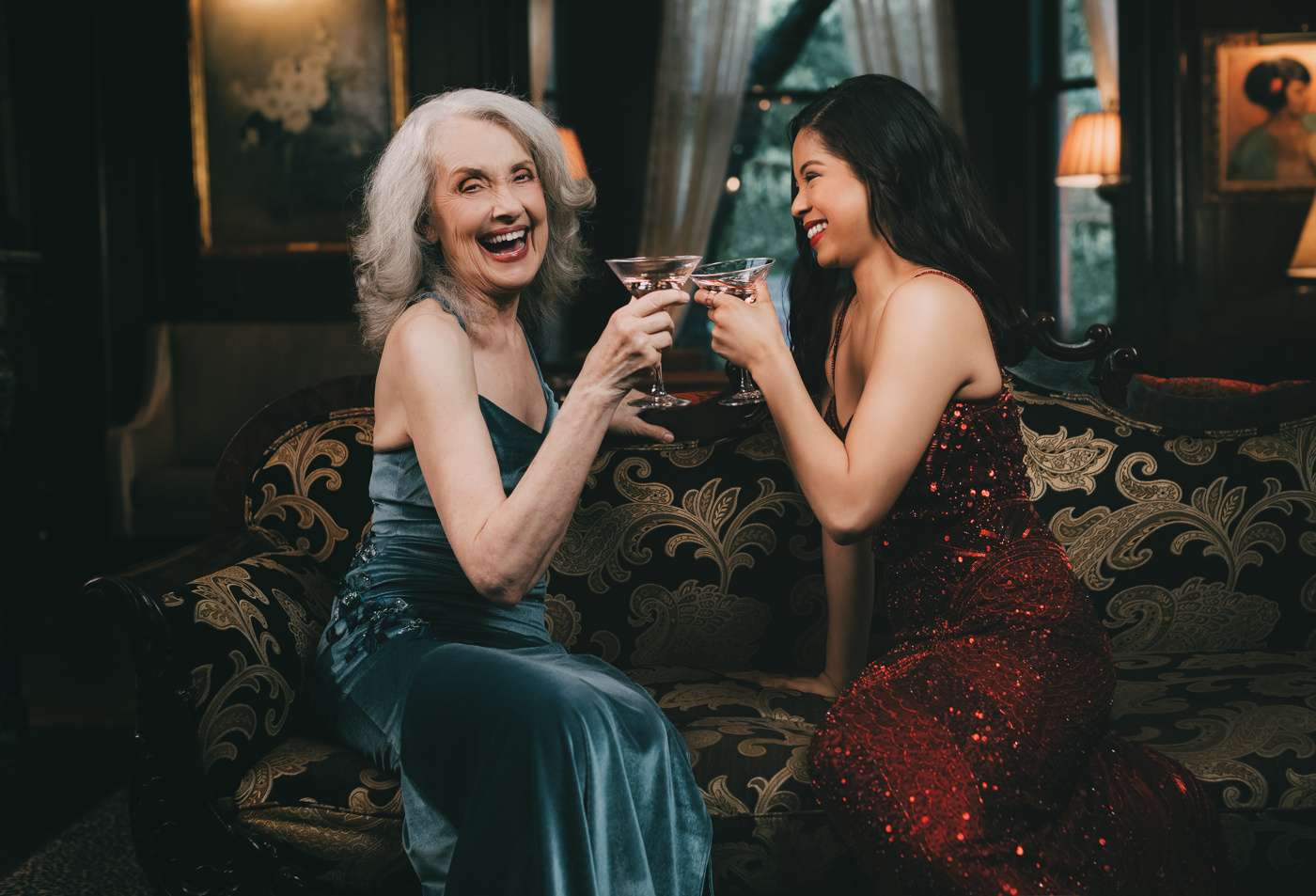 Do you enjoy getting glammed up for events?

MARY BETH: I enjoy it when somebody else figures it out for me.

EVA: I love the glam! I love finding new looks and surprising myself. It helps with the restrictions I give myself in my head, the part that says I'm not beautiful enough to be a leading lady. What better way to fight that than smiling in a gown on the red carpet?

The two of you have been open about the insecurities you faced over the years. How did you overcome them?

EVA: I haven't overcome them, I've just gotten stronger. I still struggle daily, but I'm learning to love myself. I didn't know how to do that when I first moved to London. I was letting people who didn't matter make me feel like crap. I've learned that the energy I bring into the theater will affect the show, so I surround myself with people I really love, and I've learned how to say no.

MARY BETH: Yes! I remember telling Michelle Williams when we left Dawson's Creek, "The most important thing you're going to have to learn is to say no." You reach a certain age, and you don't care so much about other people's opinions. When I turned 40, I remember thinking, "Thank god, now I can relax." At 50, I thought the same thing. I just get more and more relaxed! And since I stopped coloring my hair, I've gotten a lot more work. Everybody needs a grandmother, so here I am, after 54 years on the stage.


Dresses provided by Theia