As the Winkie Prince who captures the attention of both green girl and popular girl in Wicked, Ashley Parker's nightly job on Broadway fits him just as snugly as Fiyero's famous tight white pants. After all, the former boy bander has been singing and dancing through life since he first caught the theater bug playing Danny Zuko in Grease in college and a previous run as Link Larkin in Hairspray cemented his love of Broadway. As Wicked celebrates 14 years at the Gershwin Theatre, Broadway.com sat down with the charming triple threat to get the scoop on his dream gig, Hollywood name and must-watch Instagram account.



How's the Winkie life?
The Winkie life is Oz-some. See what I did there? You like that?

I've heard that before! We just interviewed your leading ladies and they said the same thing.
Oz-some. "Oz if!" That's another one we like. We have too much fun with it.
Sounds like you're having a good time.
Loving it. Living my best life. This role is a dream come true. I've wanted to play this role my entire life. It is my role,
This role hasn't been around your entire life, but it's clearly a dream role. How did you first find out about Fiyero?
When I was starring in Hairspray on Broadway as Link Larkin, I had vocal trouble so I was able to pop in to see another show. So, I go see Wicked and I just had that moment of like, the curtain dropped and I was just floored. I couldn't get out of my seat, and I had that feeling of like, "How do I be a part of this some day?" because it was so magical. When my agent called [about doing the show], I jumped at the chance.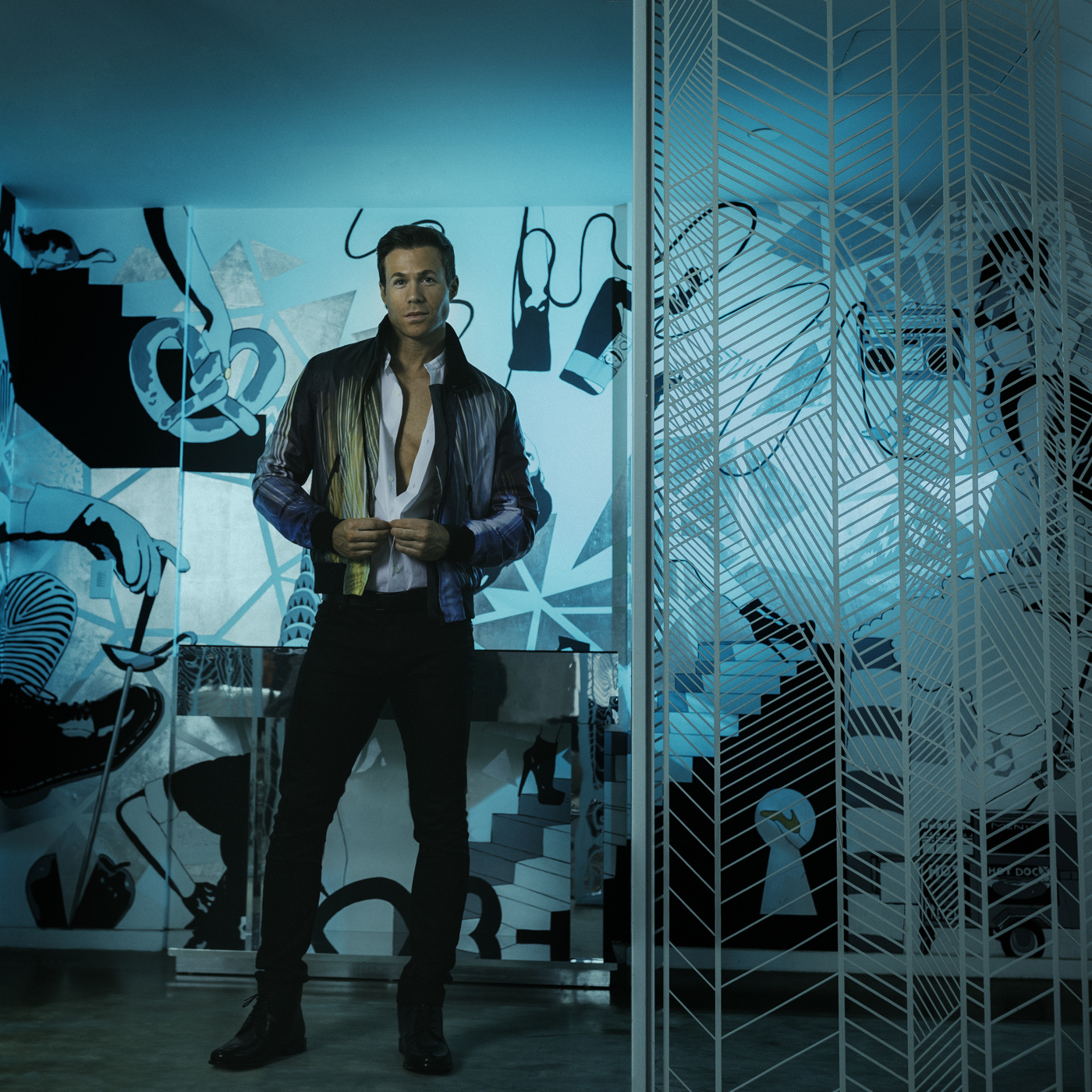 What do you remember about watching The Wizard of Oz as a kid?
It's this great story, but it has this darkness to it, too. It was just epic. And when you watch Wicked, you will never look at The Wizard of Oz quite the same way again, which is what's so cool about it.
Has your son Lyric Lennon been exposed to Oz?
Yeah, he actually saw me when I played it on tour, and he was the perfect age at the time, nine years old. And he was just blown away by it. It was such a cool experience to kind of relive my first experience kind of [seeing Wicked] with his first experience. He wants to come see it every single night if he can.
Maybe a future Fiyero.
Yes! I told him someday he's going to play Fiyero. Actually, at the time I was in Wicked, and he was like, "Dad I want to start auditioning for stuff!" So, his first acting audition comes through American Horror Story: Hotel, I coach him on it, and he books it. Maybe it was good luck.
We'll be interviewing him some day.
I'll be playing the Wizard, and he'll be playing Fiyero.
Obviously Fiyero is the brotherhood of the tight white pants. Do you feel like you're a part of that legacy?
I do. The Brotherhood of the Tight White Pants. It's kind of cool because when you actually get suited up with all your costumes, there's this huge warehouse you go to. And they have every Wicked costume through the years; you can go by actor, so I was like walking down the hallway of Fiyeros, and it was like, "Oh , you've got Joey McIntyre, you've got Adam Lambert, you've got Aaron Tveit…" You've got just this amazing Brotherhood of the Tight White Pants. It's awesome to be a part of that.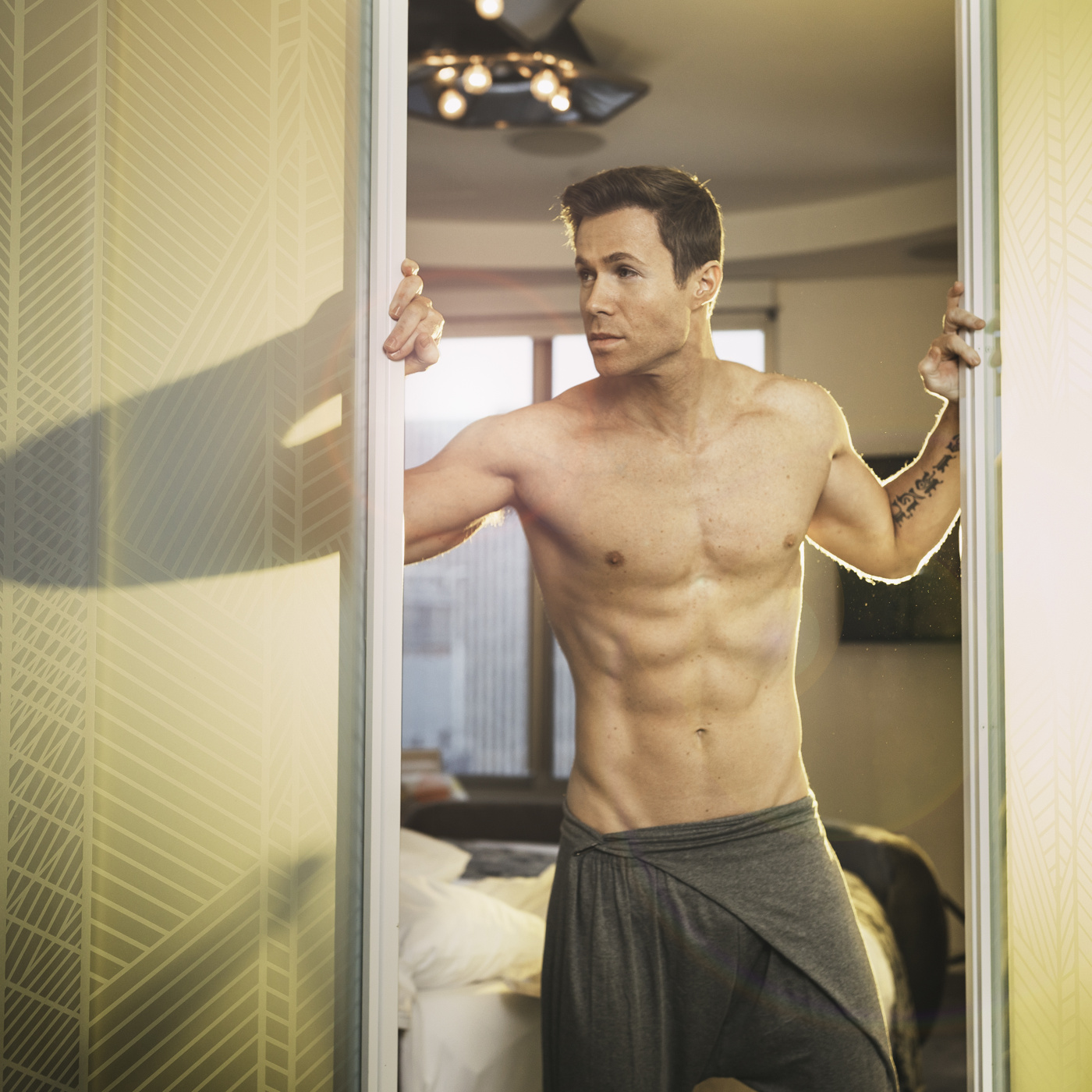 Before you did Broadway, your biggest claim to fame was the boy band O-Town. Does that background help you out on the stage?
Yes, I graduated from the School of Boy Band, where I got a lot of stage experience. For me, musicals are the best of both worlds because I get to sing and I get to act. But coming from a boy band helps: When our lead choreographer was trying to get me to walk a certain way in "Dancing Through Life," she was like, "Let me put in terms you understand: boy-band walk." A lightbulb went off! OK, I got it! Boy-band walk!
Well, having the swag and being the center of attention: that's very Fiyero. I mean, both the witches are into him.
There's kind of a cool love triangle going on between both the witches. And I mean, yeah, Fiyero rolls in. He's immediately the center of attention. Who doesn't love that? It feels very close to my own sort of philosophy on life: "dancing through life." Why invite stress in? Just take it easy. Don't take things so seriously. It's very close to my own nature.
When I was a kid, my mom loved Ashley Wilkes in Gone with the Wind, who I guess had his own Southern swag. Is it true that you're named after him?
Yes, it is. It was my mom's favorite character. And this was at a time, too, when Ashley was primarily a man's name—in Australia and the U.K. By the way, it still is. Here, it's been taken over by the female population. But, I'm proud. I own it. I'm proud to be an Ashley.
Was being an Ashley ever tough when you were a kid?
Yeah, in elementary school, being an Ashley was a little rough. You're an easy target in some ways, but no it wasn't that bad, actually. In fact, most of the times I think having sort of a different name has worked for me.
I remember when you first joined Hairspray, it was out-of-the-box casting. Was that scary for you joining the company?
Yes, totally. Going into Hairspray. I was straight off my solo album from O-Town, and I had been touring for seven years. I did nothing but music for those years, and here this amazing Broadway opportunity comes along. But Link Larkin in Hairspray was very close to my own life experience in a lot of ways. And that was just such a different show than Wicked is.
So, would you say Wicked is more of a challenge?
Yeah. Wicked definitely feels like it's more of an acting role—it just feels like there's more meat there. Fiyero goes through this arc. In Act One, he's younger and he's in school. And then by the time we pick up in Act Two, he's matured, and a lot has happened. I don't want to give it away for people who haven't seen the show, but there's a lot of weight to this story and you certainly feel as an actor you have to bring that.
You did the show on the road first.
Doing the Wicked tour all across the country really prepped me for Broadway because, as much as your doing the same show every night, it's live theater and things go wrong. People forget their lines. Cues don't happen. And you're changing venues constantly. It's a great training ground to get ready to come to Broadway.
So, what happened on August 20, 2015? Do you remember?
That was the end of my tour, wasn't it?
You were in Portland. You're in the woods. You go on Instagram…
[Laughs.] Oh, yes! I celebrated the end of my 100 days of fitness challenge with an Instagram. A slightly nude photo—key word slightly. That was a great hurrah to also finishing the tour. I was living out of hotel rooms, but I did 100 days straight of fitness. People get a lot of motivation from these fitness challenges I do on social media, so I always like to end the challenges with a really over the top picture.
Of your butt.
Yeah, basically.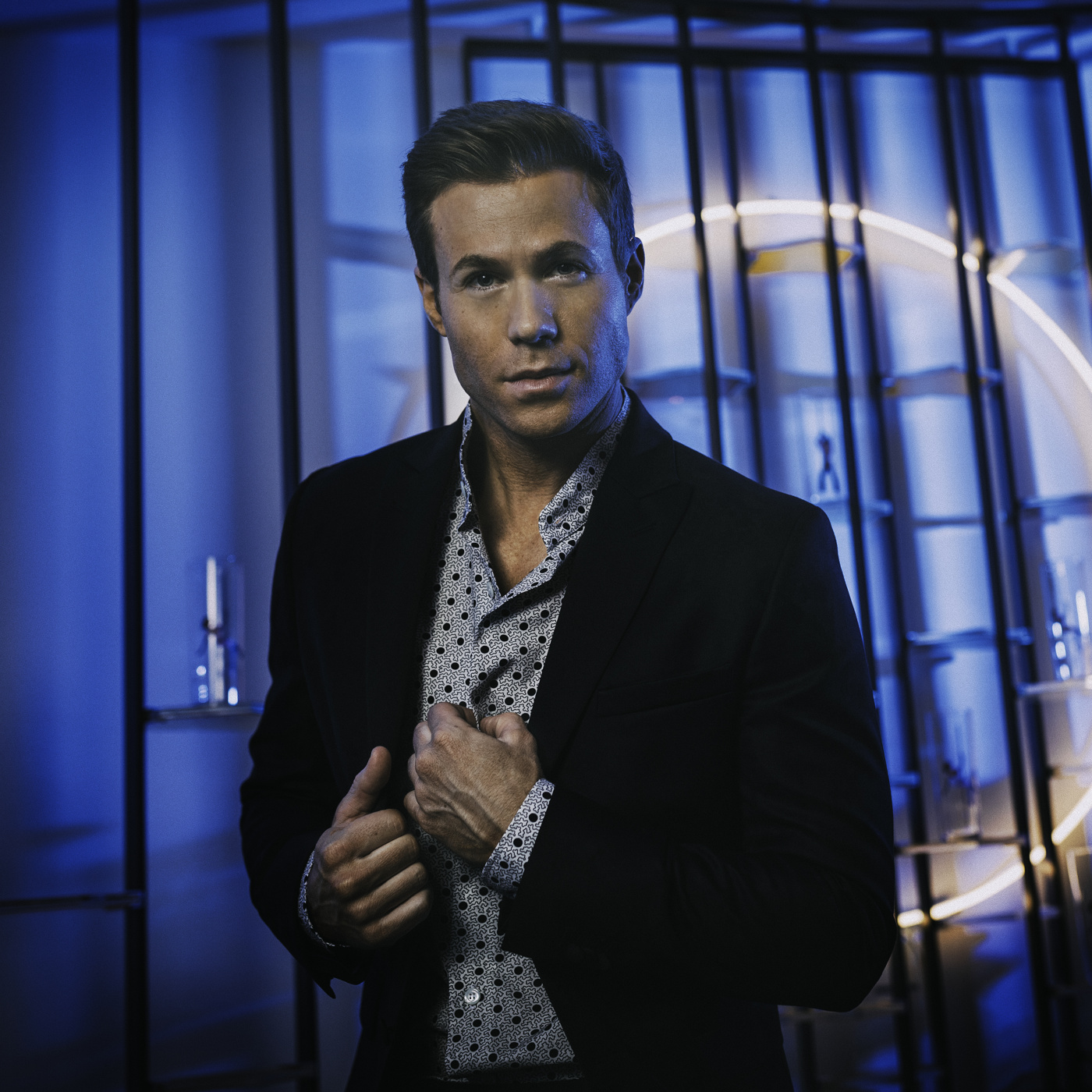 Your Instagram brand is very famous now for your photos. I know you're all about fitness. You sell a supplement, too?
I take it really seriously. Social media is such a great way to connect with people, and I've found this whole new community of avid fitness lovers so I started a supplement company. The first one's an energy product, and we donate to charities to get kids off of drugs and help teen suicide; it's a really great. With fitness, it's all about consistency and having an accountability partner. Social media is my accountability partner. I announce I'm going to do 100 days of fitness and it makes me really stay in it and document it. Also, this generation is paying more attention to what we put in our bodies. Health and feeling great has never been more important to people.
And it's very creative. I mean, you do things like inspire literacy with a photo of you in your underwear…
[Laughs] Well, it's all about connecting with a greater cause.
Do you have more Broadway dreams?
I do. When I was a teenager, I was taking acting classes and I had no idea I was going to end up launching a music career. I sort of fell backwards into it. I was all set to study theater and I played Danny Zuko in Grease in a college production, and I was like, "This is what I want to do." It's weird because I had this music career and now I'm sort of back where I was when I started all of this. It feels like home for me. I love being on stage. That thrill of being in the moment in front of a live audience. There's nothing quite like it. And that's Broadway. Every night, we get a standing ovation, and you're just a part of this team. It's a rush every night, which is why I'm a night owl. The show ends at 11 and after that standing ovation, I'm on such an adrenaline rush, I can't go to bed until like three in the morning. But I don't care because I love what I do so much. It's a magical job.
Yeah it's a high.
A total high.

Photos: Caitlin McNaney | Grooming: Margina Dennis | Styling: Carlton Jones | Wardrobe provided by Agnes B, Carlton Jones & Stephen F.