For close to 14 years, the blockbuster Wicked has been bringing together big-belting divas and funny ingenues in its leading roles, creating magic with the power of two. Current stars Jackie Burns (as fiery Elphaba) and Amanda Jane Cooper (ever-popular Gliinda) first found that power when they were brought together for a brief run on the show's national tour in 2011. Although they were tearfully pulled apart when Burns was pulled off the road to join the Broadway production, the duo is now reunited at the Gershwin Theatre. Broadway.com got the stars glammed up for an exclusive photo shoot and chat about their love of all things Wicked.

Hey ladies. How's Oz?

JACKIE: Oz is Ozzzsome!

Amanda, after doing the tour, you're finally at the Gershwin. Is Broadway Oz everything you wanted it to be?

AMANDA: It is! It's a dream come true. And to be doing it with this one! Jackie Burns is amazing. She was my first Elphaba back in 2011 on the tour, and so we're reunited.



So when you first met her, were you intimidated at all by the great Jackie Burns?

JACKIE: [Laughs.] You have to tell him the story, if it's OK.

AMANDA: Oh, my gosh this is bad. I was very awestruck. Jackie was so kind and welcoming. And her talent was just overwhelming and getting to sing with her on stage every night was just, like, the greatest gift.

JACKIE: I'll pay her later.

AMANDA: We did tour together in Buffalo in the middle of the winter. It was really cold out, and she had a lot of layers on as well as a backpack. And it was between shows and I perhaps...

JACKIE: She saw me in the street and she thought I was homeless.

AMANDA: But I…

JACKIE: And was going to give me money.

AMANDA: Because you should always!

JACKIE: And then realized it was me. She was truly prepared to give me money.

AMANDA: I wanted to help! I just made a little mistake. Middle of winter Elphaba is…

JACKIE: Homeless. [Laughs.]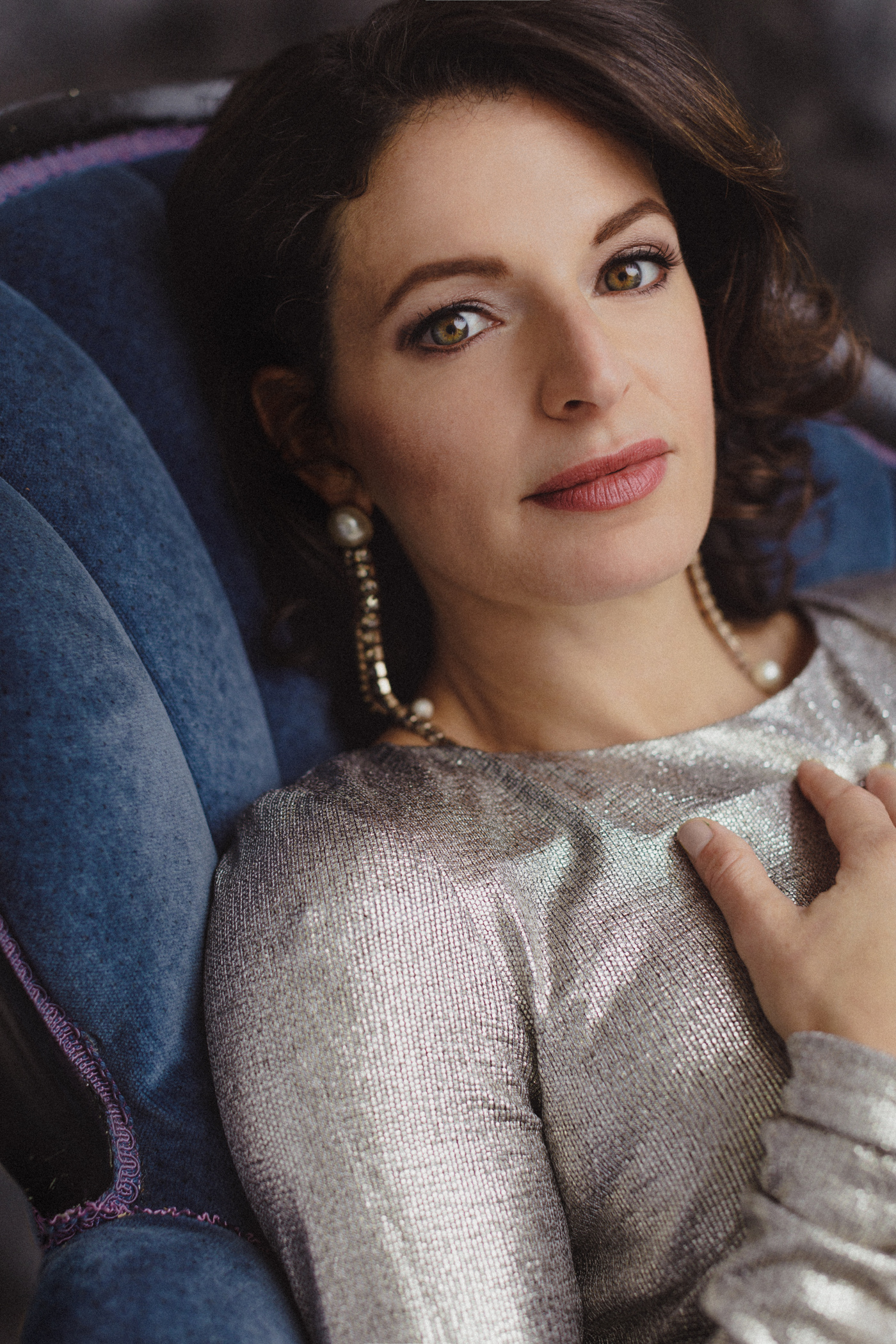 What did you think of Amanda? By that time, had you been through a bunch of Glindas?

JACKIE: She was actually only my second because I had Chandra Lee Schwartz the whole tour. Then Amanda Jane came in and she was so sweet and cute and so excited because she had just graduated college. And she was so good. I was just sad that we only got to do it for a little bit together.

AMANDA: Aww, so sweet. I remember we cried on your last night on tour. Hard.

JACKIE: During "For Good."

AMANDA: Lost it.

JACKIE: It was an ugly cry. But now we're reunited.

AMANDA: We get to do it all the time!

Obviously a lot of great actresses have paired up as Elphaba and Glinda and always seem to make a magical connection. What is it about you two that really works?

JACKIE: For me, why it works so well is Amanda is an amazing, generous actor who is always in the moment. Our show is so different every night because she'll throw me a curveball, I'll throw her a curveball and it's always received and set back. It's never stale. Every day is new and exciting and fun, and that makes my job so great.

AMANDA: I was thinking about this earlier. If I could describe Jackie in one word it would be "electric" because there's something that's always alive in her. It's so in the moment and yes, it is like a tennis game. It's just electric. And your voice, obviously, is out of this world.

JACKIE: [Whispers] She's so nice.

AMANDA: And you're very present and giving and it's so fun.

JACKIE: Her comedy as Glinda is based in real emotion, which makes it so funny for me. And touching.

AMANDA: Stop, girl. Stop right now.

JACKIE: It's true! She's very funny.

AMANDA: Just everything's very honest with Jackie. It just cuts to the core of what is the scene. Oh! We're talking like actors…

JACKIE: Yeah, it's gross. Move on, move on. Wrap it up.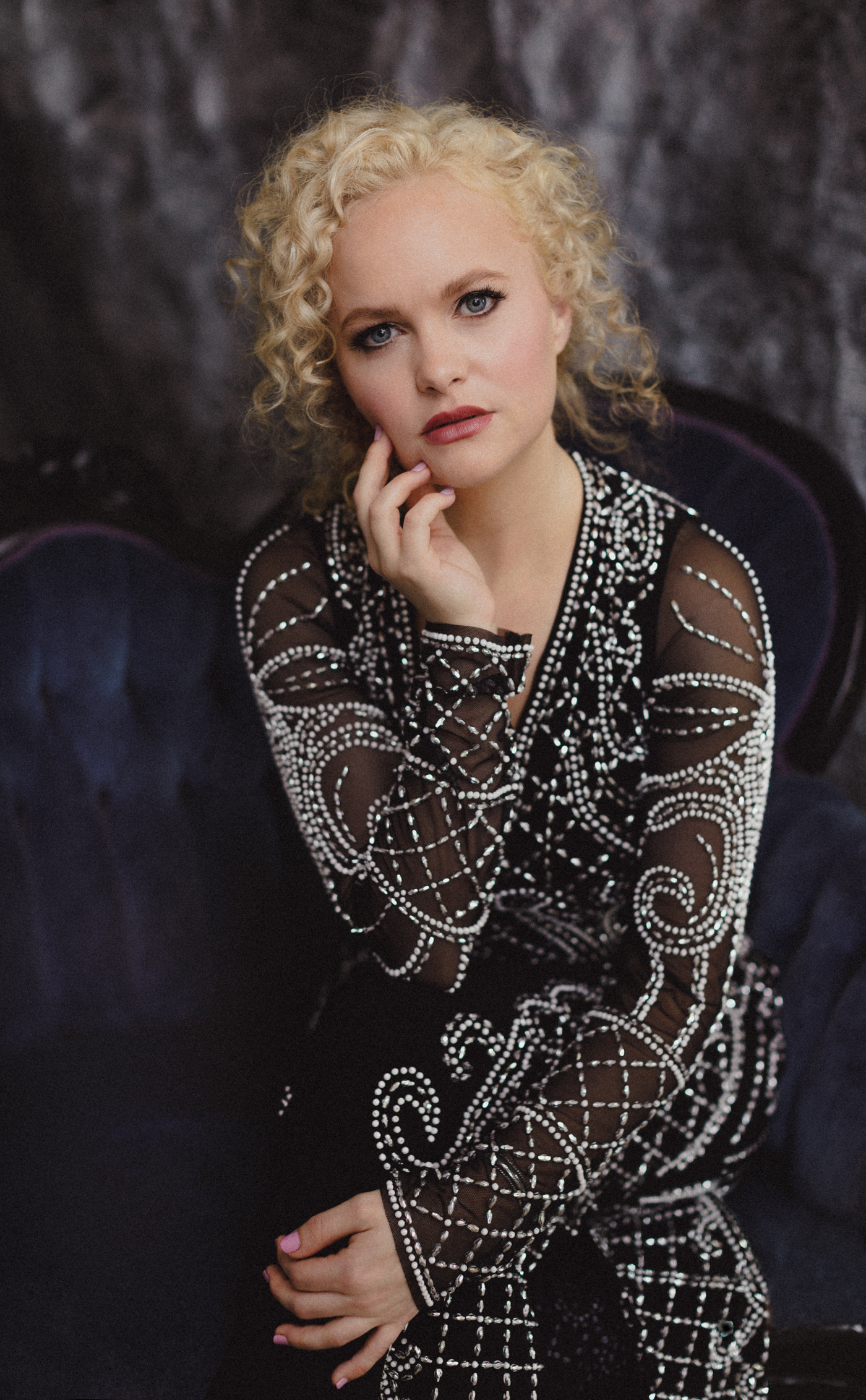 You both have a history now with these characters. I've heard from other actresses that it can be interesting to revisit them after a break. Have you experienced that? Have you grown with them?

AMANDA: I have grown with Glinda and Glinda has grown with me. I was away from her for almost five years. I've just learned so much and I've come into the fullness of who I am as a woman so that journey that we see Glinda go on is certainly one where she also steps into the fullness of who she is and learns about what's important in life. I'm very grateful to have gone on a journey similar to hers over the past five years so bringing that into her gives me a deeper understanding of the character and what she's going through.

JACKIE: Similar. I finished Wicked about four years ago and I never, ever thought I would come back to it. I had my time and it was amazing. When I got the call asking me if I would come back, I was like, "Oh goodness!" I was really scared, honestly. But I'm so honored and happy to have this opportunity because I feel like last time I played her, I felt like a did a good job. But this time, I feel rather than just getting through the show—last time, I was almost like, "Good, I got through 'Wizard and I.' Check, done. 'Defying Gravity.' Good, done." You know what I mean? This time, I'm older and I'm a better singer and I know my voice and my abilities better so I can actually sing the show and enjoy it! And get immersed in it, which is so much more fun and gratifying. I'm having a great time. I get to go out, I can still have a glass of wine. I can still have a life! Before I wouldn't talk and it's like, I'm not like that this time and it's so much more fun.

AMANDA: [Nodding.] It's a huge gift to be back.

So many young actresses dream about playing these parts. What should future Elphies and Glindas know about the reality of life in Wicked?

JACKIE: Green zits. [Laughs.]

AMANDA: Glitter everywhere. [Laughs.] No. Really though.

JACKIE: It's glamorous.

AMANDA: Yeah, glamour. I don't know… Everything about this show…

JACKIE: It's just so perfect.

AMANDA: It's a dream. And anybody who is coming to it can bring themselves and their own thing and it's different and beautiful.

What about life backstage?

JACKIE: So fun. We keep our doors open and we have adjacent dressing rooms, so while I'm getting green and she's getting Glinda-fied, we can have conversations back and forth.

AMANDA: We can see each other perfectly in each other's mirrors.

JACKIE: "Hey, girl!"

AMANDA: So we can just literally talk to each other while we're sitting at our stations. I also have a little Amazon speaker that I bought so sometimes we have dance parties in my room.

JACKIE: Super fun.

What are you dancing to?

AMANDA: Recently it's been a lot of Mariah Carey, but it's a wide variety.

JACKIE: I do like T-Swift. I like her new song a lot. [Sings.] "Look what you made me do, look what you made me do…" So good.

AMANDA: We've got options.
Are there any rituals between you two?

JACKIE: She always stops by before the first act and the second act and tells me "Good show," and I say, "See ya on the ice!"

AMANDA: "See you on the ice!" And I always—we call it trick or treating—I go around to all the doors on our floor and just say, "Have a great show!">

JACKIE: She's so sweet and thoughtful. I don't.

AMANDA: Girl, you gettin' green. You can't! You don't have time.

JACKIE: Also, I'm not as nice.

Speaking of Halloween, when you're in a show like Wicked, you're basically doing Halloween every night. Does that take away the fun of the holiday?

JACKIE: Yes.

AMANDA: Does it? I don't know.

JACKIE: It does for me. I have never been into Halloween. But that's just me. I don't get dressed up for Halloween ever.

AMANDA: You know what I like doing for Halloween? I like a low-maintenance, clever costume. Such as, wear a black long sleeve shirt, go to the pharmacy, get some candy, buy some safety pins, safety pin the candy onto your arm. Guess what? You're arm candy!

JACKIE: That's genius!

AMANDA: You're welcome, everybody.

JACKIE: My friend taped a tissue to his shoulder and he was a shoulder to cry on. And he won the best costume contest.

AMANDA: As he should! That's so clever!

Photos: Emilio Madrid-Kuser | Hair Stylist & Makeup Artists: Morgan Blaul, Chanse Tong | Styling: Noa Bricklin