The spring theater season has officially begun, and a slew of highly anticipated musicals and plays, both brand-new and revisited, are set to bow. Broadway.com's Spring Preview series captures the stars bringing these stories center stage in the new season.
---
Away from the lights of Broadway, the spring show that's caught our eye off-downtown tells a timely story of a Latina woman experiencing Americana with her estranged daughter just as her home is about to be ripped away from her. In Miss You Like Hell at the Public Theater, Tony Award and Pulitzer Prize-winning playwright Quiara Alegría Hudes (Water by the Spoonful, In the Heights) teams up with musician Erin McKeown to tell the story of Beatriz, an undocumented immigrant who re-enters her troubled teenage daughter's life and takes her on a cross-country adventure. Two-time Tony nominee Daphne Rubin-Vega, a Broadway icon for originating the role of Mimi in Rent, stars as Beatriz, playing mom to newcomer Gizel Jiménez as Olivia. We brought these two powerhouses together to talk about this intensely personal new musical.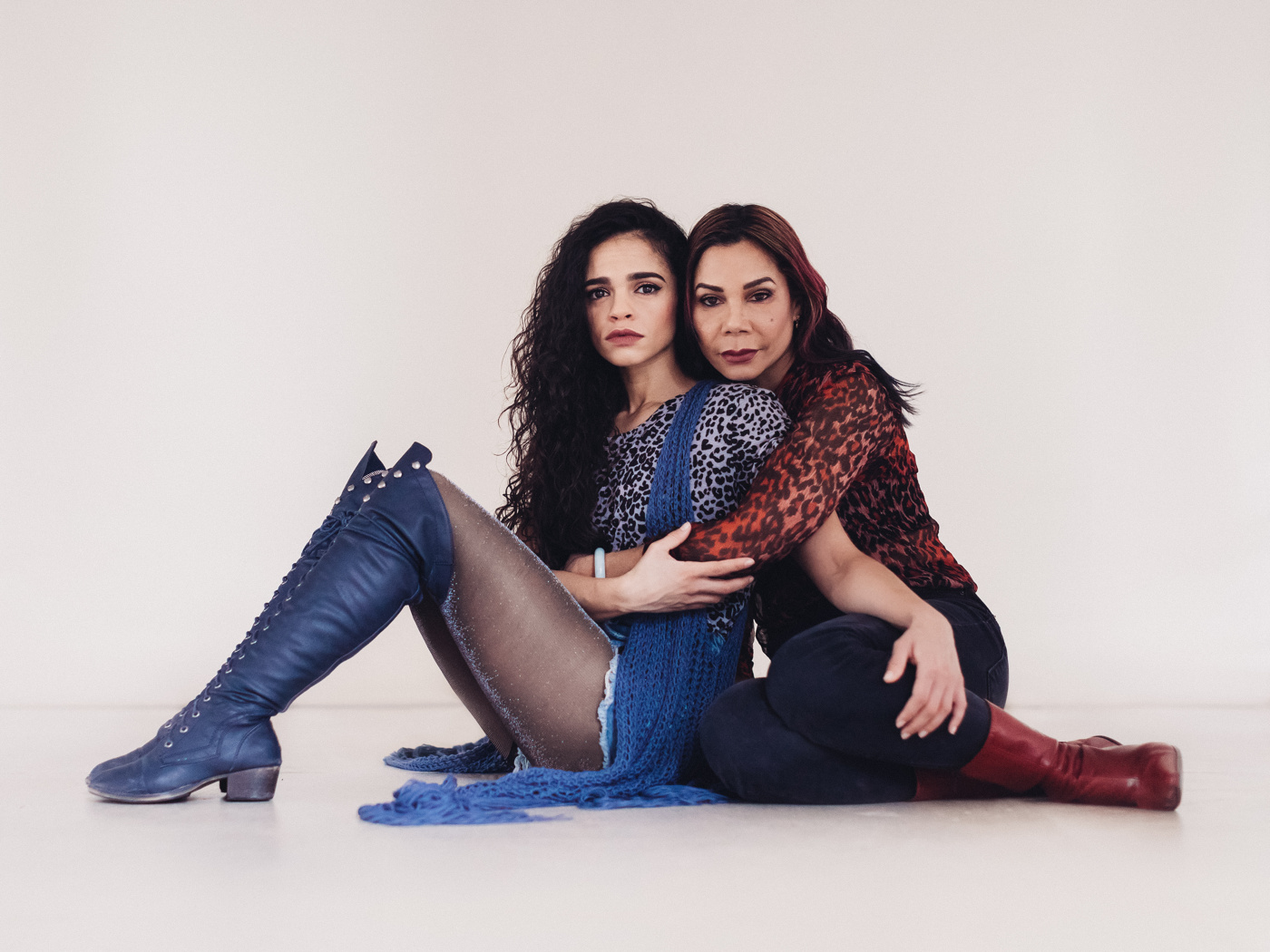 You are about to start rehearsals as mother and daughter, but as of today, you don't really know each other that well.

Gizel Jiménez: No, we don't. We only met once before, but it feels like we've known each other forever.

What do you know of each other?

Daphne Rubin-Vega: Well, I know that Gizel is playing my daughter. I know that she's Cuban-American. And I know that we both lost our mothers young.

Gizel: Yeah.

Daphne: And she's a beautiful, brilliant soul. We've already spent a few hours together just talking, and as actors, we just jump in. It's going to be intimate, so you fake it 'til you make it, or just make it, right?

Gizel: I'm really excited to work with her. You know, Mimi from Broadway! Like she's so amazing and I'm such a fan of hers. To be able to have this wonderful legend next to me is just such a blessing. And I respect the hell out of her.

Daphne: I laid eyes on you and I said, "Oh, my God. That's Mimi."

Gizel: I haven't played that part. Yet. But it would be so cool.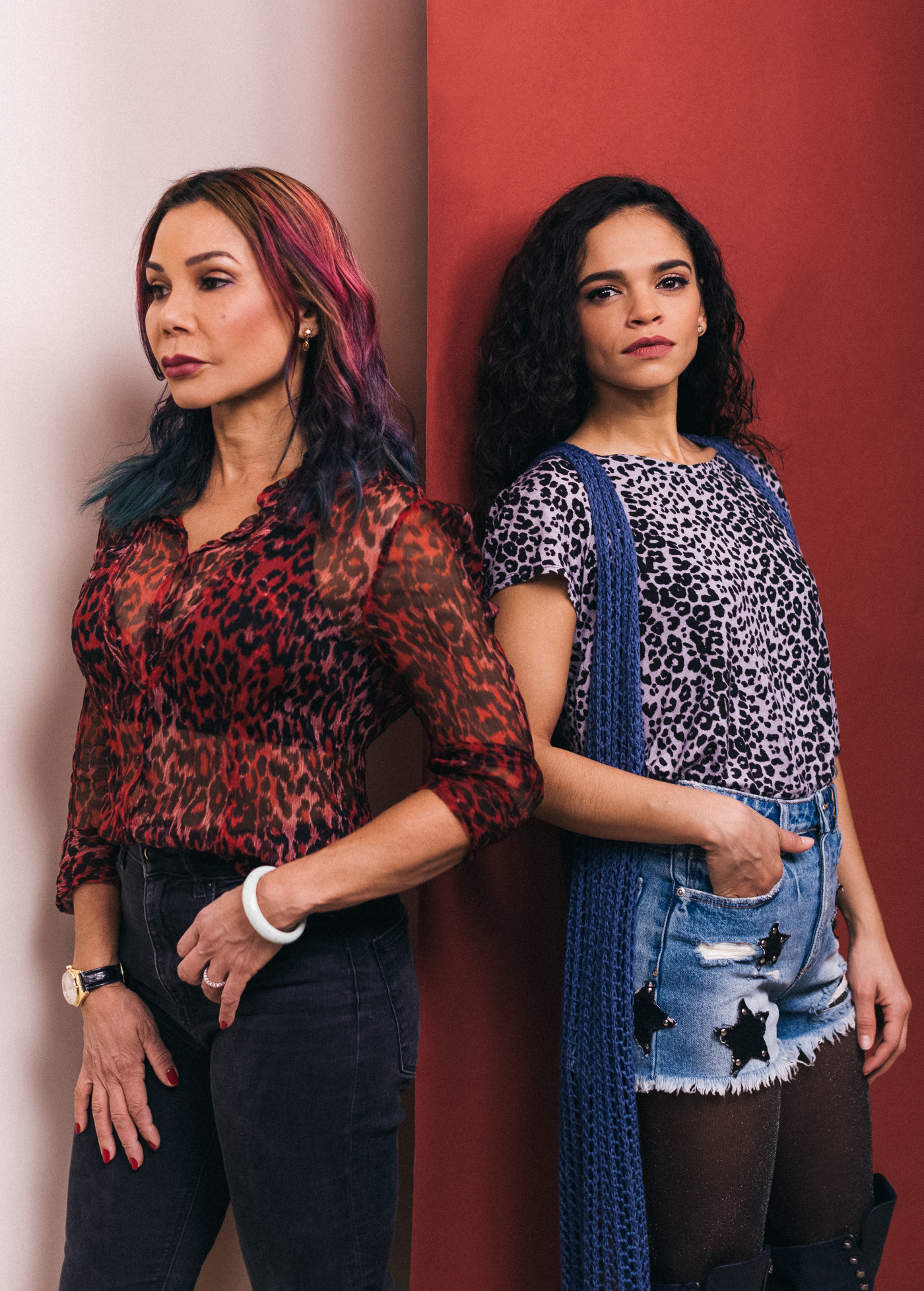 How did this show come to you, Daphne?

Daphne: I heard about this about four years ago, when Quiara Alegría Hudes asked me to do a little workshop of this musical she was working on with Lear deBessonet and Erin McKeown. And I thought, "I have to do this." I've felt that way about very few projects.

This is a great mother-daughter story and these stories are hot now, with Lady Bird also becoming a big hit in movie theaters. What's going on here with Beatriz and her daughter Olivia?

Gizel: Beatriz is a free spirit of a woman, an undocumented immigrant from Mexico. She had a child, Olivia, with an American white male, who didn't marry her, which left her in a very difficult position. Olivia is too young to understand that at the time so her mother leaves for four years and suddenly comes back like nothing happened, like everything is cool. She's become very damaged in those four years and creates a blog and is always talking about her feelings and says she wants to commit suicide. So she's a damaged girl who is trying to figure out life. Then she meets her mother again and they go on an adventure.

---
"Daphne has a beautiful, maternal sense to her, and she makes me feel really safe."
---

Daphne, doesn't Beatriz snatch her out of her bedroom window?

Daphne: Pretty much. Beatriz shows up to rectify the narrative of their story. The show is about healing a fractured relationship in a week going across country. There are many layers to the story, but it's ultimately about a mother and a daughter.

Gizel: Trying to rekindle.

Daphne: The week before Beatriz's immigration hearing.

Gizel: Which I find out is the whole purpose of the trip. I assume you just want to make things right and later on, you're like, "Oh, by the way, I'm going to be deported!"

Daphne: How do you tell your daughter you're going to be deported? You can't lead with that!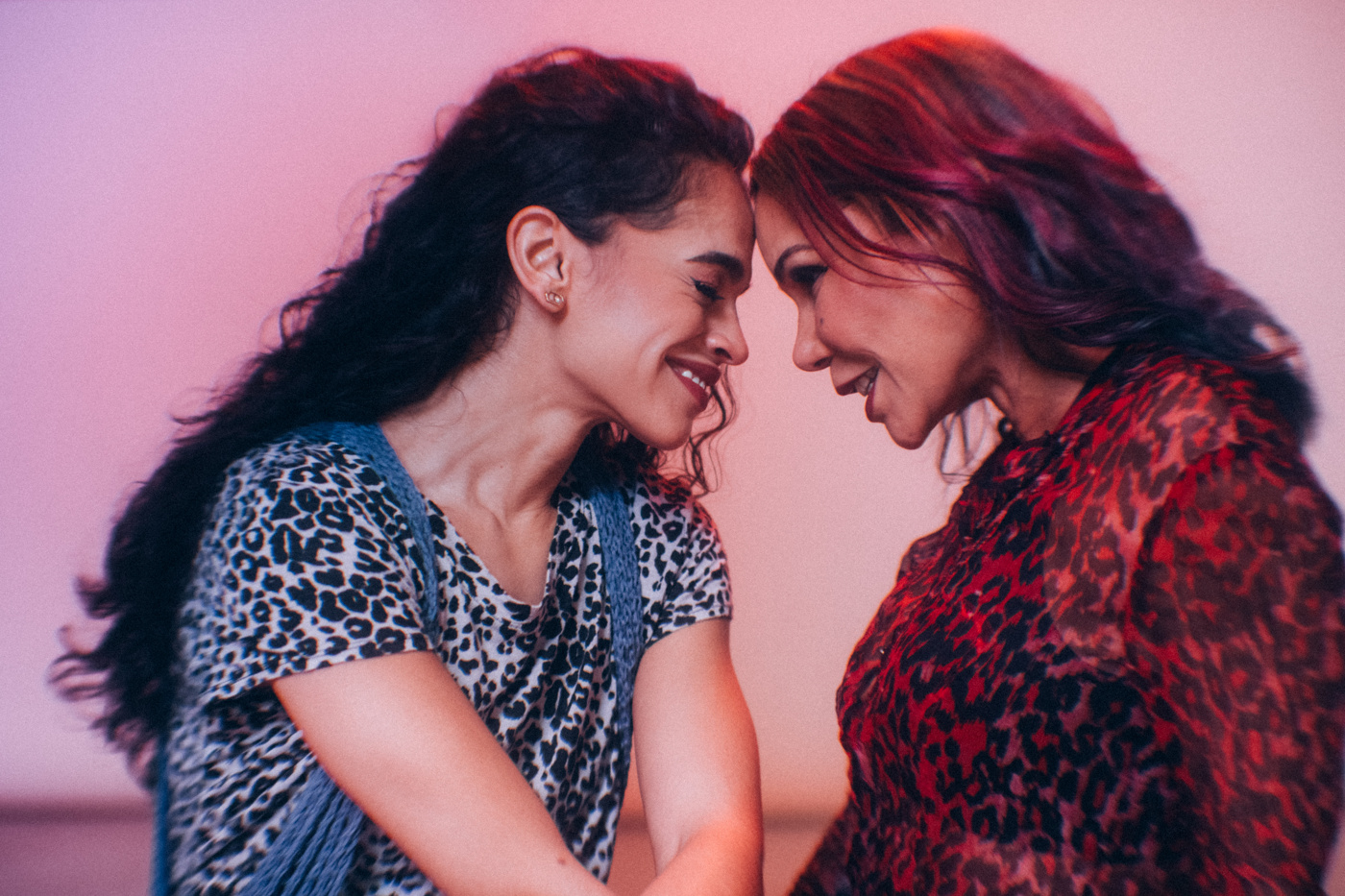 You have an almost all-female creative team.

Daphne: Whoop whoop whoop whoop!

Gizel: Even our music director is a female! I love that there's all this women power!

Daphne: There's some guys. It's all good. We love men, but yeah.

Gizel: I mean, yeah, we love men, but like how often do you have a team where it's like the director, the writer, the musicians, the composers, the music director, they are all women? And then the leads are women! So, it's just a lot of estrogen in the best way.

Daphne: A lot of moon power.

Daphne, it's been great over the years since Rent watching you navigate an interesting career with so many great roles, some written for Latinas, and many not. What is it like to do a show written for two strong Latin women?

Daphne: Usually it's more of an exception to cast a woman that looks like me. It's almost like, "Let's make an exception and cast Daphne as Fantine because, you know, let's zhush it up somehow! Ooh!" And this time, it was like, "This daughter is going to look like you." There was a conversation that Quiara had with me about it. And the fact that I was being asked about my opinion was quite moving. And the repercussions of that kind of perception that, I'm a marginalized person and that I'm going to try to fit in, as opposed to, No, this is for you.

Gizel: I recently did Oklahoma! at Goodspeed and I was Ado Annie. That doesn't happen often, but [director] Jenn Thompson was like, "I did the research, and before Oklahoma was a state, it was an Indian territory, so why are there only white people here? That's incorrect, historically." We're in an age where people are actually doing the research and being like, wait a minute, there's more color in this show. My character is half-Mexican, half-white, so she has that identity crisis that she has to go through in the show as well. Does she want to be more Latina? Does she want to be more white, like her father? Does she want to be more American? What is American? It's that whole identity crisis, especially when you're a teenager everything is so much more dramatic.

During the show's run at La Jolla Playhouse, Trump was elected into office.

Daphne: We opened November 6. On November 7 we were dark and basking in the satisfaction of having done a great show and then the following Tuesday was Election Day. As we entered the theater, the race was like 47 to 47. We were bracing ourselves for something we weren't expecting and, yeah, to sing those songs and to feel the audience… It was a remarkable thing, especially in San Diego, where a lot of kids have parents who are undocumented.
Do you think the show will feel different now?

I think there's going to be a sort of different lens, a different way we see it. It's going to land differently. But it's not a political story. It's a story about relationships, and we have a lot of Americana in it because we travel across the country.

Gizel: The politics try to interfere with the relationship, but that's the only time you really notice.

Since you both lost your mothers at an early age, is it safe to say that exploring this story on stage has an extra level of emotion? Is that terrifying or exciting?

Daphne: Both. I think it's really moving. I think it's really healing. And playing the mother… If you look at this story, if I were 20 years younger, I'd be like, "I'm Olivia!" But I'm Beatriz which is just meta. It's a wonderful opportunity for me to see things from another side that I could never seen. It's painful, but it's good.

Gizel: I have to be careful. I know that this role is going to make me very vulnerable, but I want to make sure that I don't cross that line and lose control of the situation. But also, when you're acting, the most beautiful moments come from that raw vulnerability where you are not in control. So, I have to make sure I can balance that for myself. I was 13 [when my mother died] and now I'm going to be 29. It still feels fresh even though all those years have gone by. It's also going to be kind of therapeutic to say the word "mom." I haven't said that word in so long. And Daphne has a beautiful, maternal sense to her, and she makes me feel really safe.

Daphne: I'm her mommy already.

Gizel: Yeah, which I'm really excited about. This experience is going to be very beautiful.

"Miss You Like Hell" begins on March 20 and runs through May 6 at the Public Theater