The spring theater season has officially begun, and a slew of highly anticipated musicals and plays, both brand new and revisited, are set to bow. Broadway.com's Spring Preview series captures the stars bringing these stories center stage in the new season.
---
Diana Rigg—you can call her Dame Diana—is famous for playing Emma Peel in the 1960s series The Avengers and more recently for ruling as Olenna Tyrell on HBO's wildly popular Game of Thrones, but she has always been a distinguished classical stage actress. Now taking on the non-singing role of Mrs. Higgins in My Fair Lady, Rigg is truly delighted to return to Broadway, where she had great success—and won a Tony Award—for playing the title role in Medea in 1994. Sipping Prosecco and chatting with Broadway.com about her love of fishing ("I caught a twenty-four-and-a-half-inch salmon," she boasted. "Don't forget that half inch!"), Rigg is in her element now that she's back on the Great White Way.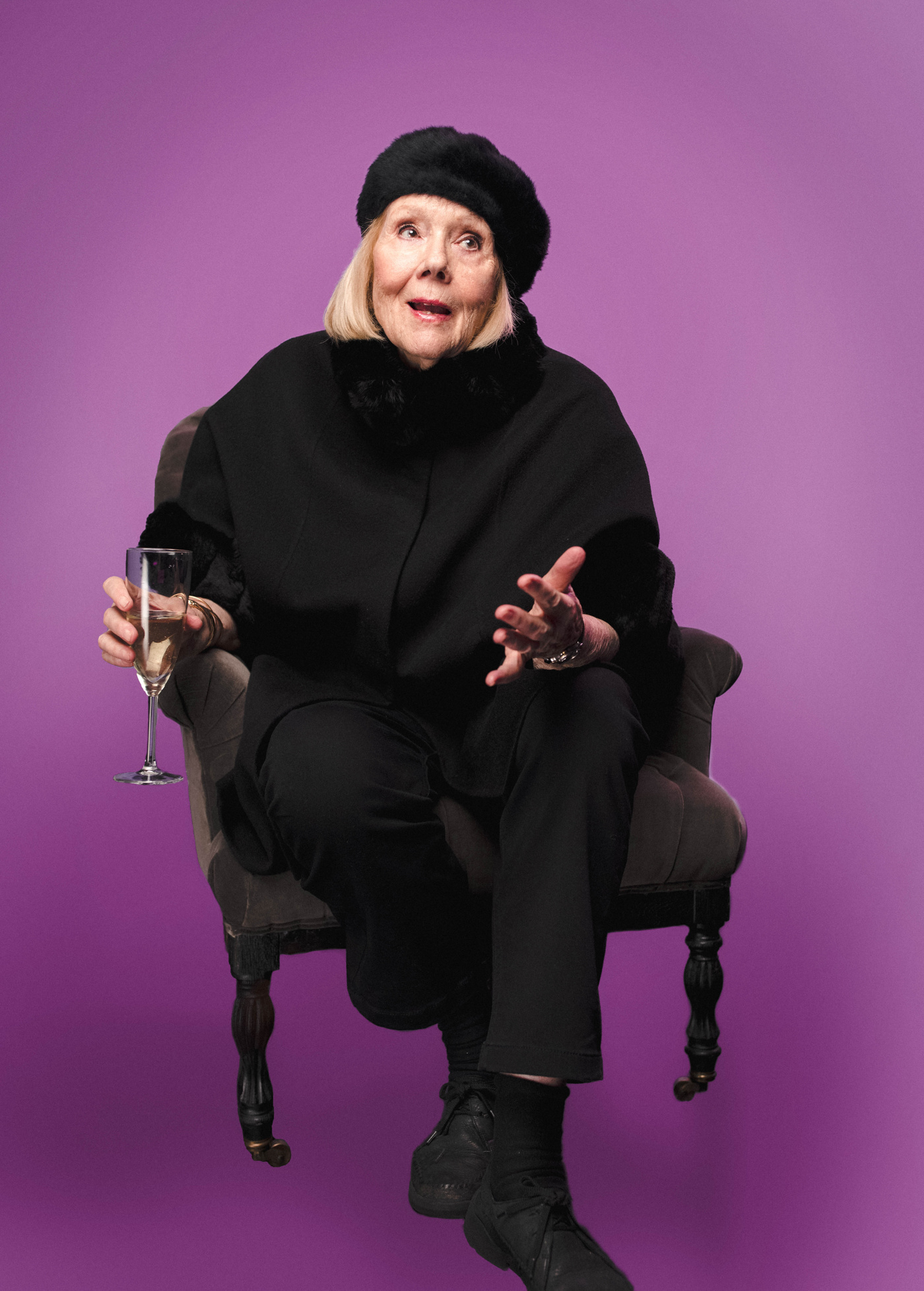 Why did you want to come back to Broadway?
I think it's so special. When I was offered Mrs. Higgins, I thought it was just such a lovely idea. I love that Americans celebrate theater so much more than English people do. Our English audiences are good, but in New York, everybody knows if you're in a success. It's so sweet. The girlies who are serving you in the shops say, "Oh, I hear you're in such and such." The whole of New York seems to enjoy a success.
You've played Mrs. Higgins as well as Eliza Doolittle in Pygmalion. How is that informing you for this production?
Having played Eliza—it was such a long time ago that it's completely different now. I mean, the attitude toward women has changed mightily. And so I played Eliza in my time for my time, and the time has changed, and Lauren [Ambrose] is playing it for her time now. As to Mrs. Higgins, I've played her twice. It's a lovely part; it's a supporting part. She supports Eliza when not everybody is doing so. And it's not just because she's sympathetic, it's because I think she's emancipated. She's a pretty emancipated woman herself.
Here are some adjectives I've read to describe Mrs. Higgins in My Fair Lady: elegant, opinionated, refined. So, is this a stretch for you?
[Laughs.] Not a stretch. But I think I'm older than she's normally played.
How has the cast bonded?
Oh, they're just lovely. Really welcoming and nice. I'm not the only English person: Harry [Hadden-Paton] is also, and so is Colonel Pickering [Allan Corduner]. I come from a very democratic theatrical background. I started with the Royal Shakespeare Company, and so I believe in total democracy of the theater and that we all depend upon each other, and we all need each other. So, there should be absolutely no hierarchy at all.
Are you feeling maternal toward Harry Hadden-Paton, who plays Henry Higgins?
Yes, very! He's adorable. If you have a bit of a thought about the characters—the two of them together—Mr. Higgins isn't mentioned. So, I suspect that she has brought him up on her own and is partially responsible for the man he is now.
Harry is known for being on The Crown, and you are appearing in Victoria. Do you both have an affinity for the royal family?
We haven't discussed it. Isn't it interesting? Well, his take is completely different, of course. I mean, I'm way back.
Have you seen him on The Crown?
No, I haven't. I'm not a great viewer of television series. I never see myself. It's documentaries that I like watching on television.
So, once you film something you don't go back and watch it?
No. Never!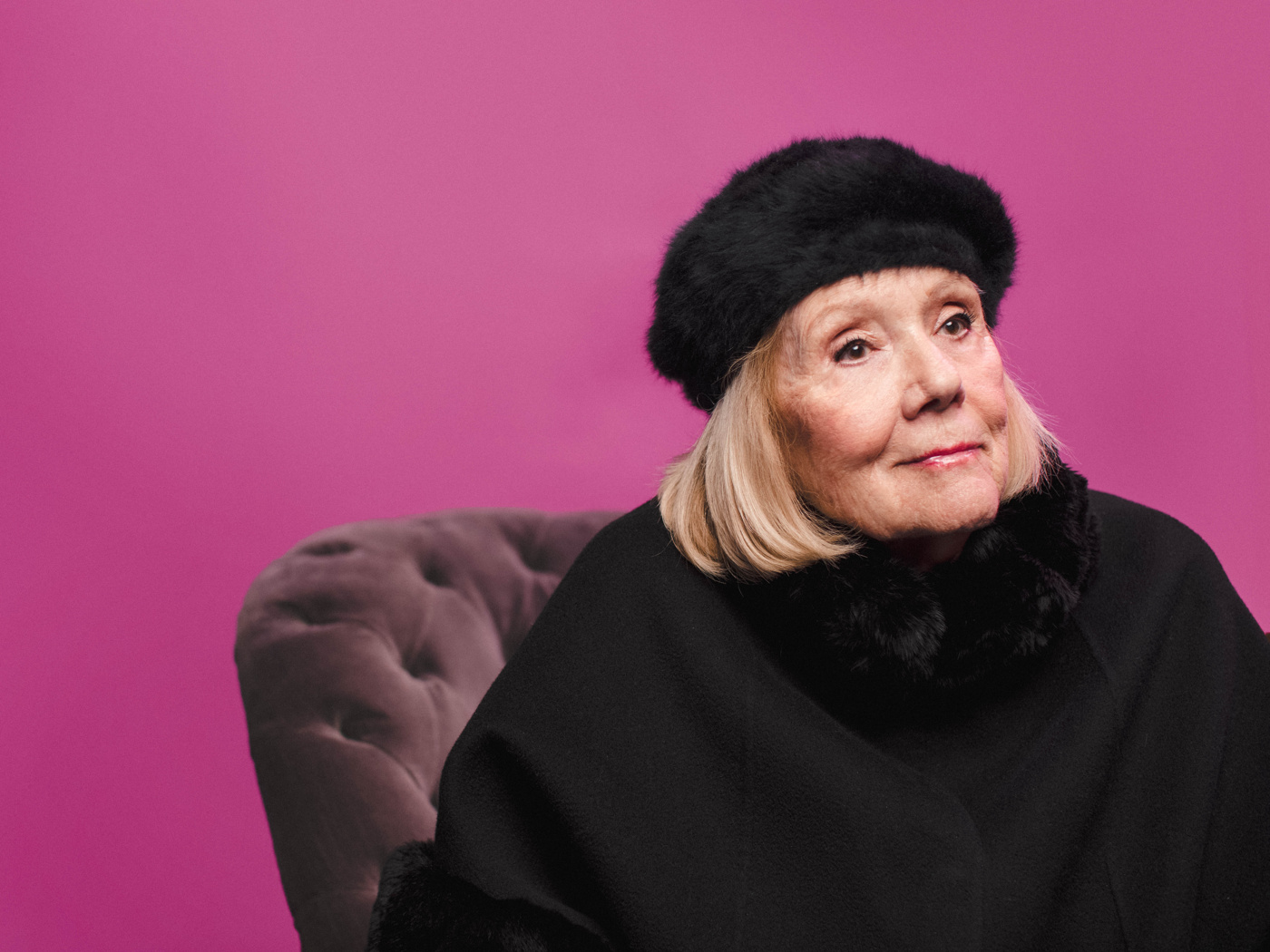 Can we talk about your fans? From The Avengers to Game of Thrones, you've been a part of properties people absolutely love.
It's very nice to meet people so many years after The Avengers. Women who say what Emma Peel really helped them in their lives to define or discover themselves or whatever. She was ahead of her time. I talk about her because I played her, but I was not responsible for her—I didn't write her. I inherited that. And I have a sense that with Game of Thrones, the fan base, if you like, is young and I'm very pleased about that because it's lovely to have generations who like your work.
Which of your characters are you most recognized for on the street?
I'm not recognized on the street.
Really? You're unmistakable!
I'm grateful for it.
Tell me about your memories of being on Broadway.
Oh, it was wonderful. Let me think. First time around, I was in Abelard and Heloise. And then the second time was The Misanthrope. It was a qualified success—not a huge success. And then the third time was with Medea, which was a huge success, which was so wonderful when you think it was a two-thousand-year-old play. I remember I desperately wanted Euripides' name up in lights. I asked the producers if we could please have them up in lights because I thought this is historic. A sellout play that is two thousand years old, and it's Euripides! And they refused to put his name in lights because they thought it would put people off, you know, this sort of strange Greek name up there. So, then I offered—although I wasn't earning that much money—to pay to have his name in lights. And they said no, still.

---
"Never ever drink before a show. Ever. That is forbidden. Or during. But afterwards, pop goes the Prosecco. "
---

Well, at least you got to make a point of thanking Euripides in your Tony acceptance speech.
Yes, well I just love the history of the theater. I love the fact that our profession, which goes back longer than the Bible—not the Old Testament, but definitely the new—it predates Christ. There's been so much about it that has fed our humanity, given people hope. It has also opened people's minds to the complexities of the human condition. It's a brilliant, wonderful profession. I can get boring about it.
You were with the Royal Shakespeare Company, had great success as Emma Peel in The Avengers and then immediately returned to the theater. How important is it to you to always come back to the stage?
It's a good question. The first thing I did, having established myself as an actress on the screen in The Avengers, was to go back to the Royal Shakespeare Company and put bums on seats and make money. And really it's because Peter Hall, who was then head of the Royal Shakespeare, heard that I was leaving to do television. And he said, "Oh, she'll waste herself on television and films." And he was so wrong because television and films feed theater. It's total inversion. People thought that it would take away from theater, but it doesn't. And time and again, established actors and actresses, certainly in England, go back to the theater.
And here you are on stage with people who are theater actors but have also made their names in television.
Yes, and it's a justification, actually, of success on television. When I first began, television was looked down on—you were sort of kind of demeaning yourself a bit. You're being paid a great deal more money for being on television, and maybe you're being a bit mercenary by playing on television. But now, television works for the theater, and, as such, is very valuable in this day and age. And now, of course, we have—I don't know if you have it in America—we have films of theater and of shows and of opera and ballet, and people pour into the theaters to see what's on the West End because they haven't got the money to get on a train and see it. They get to see an absolute brilliant filmed theater piece.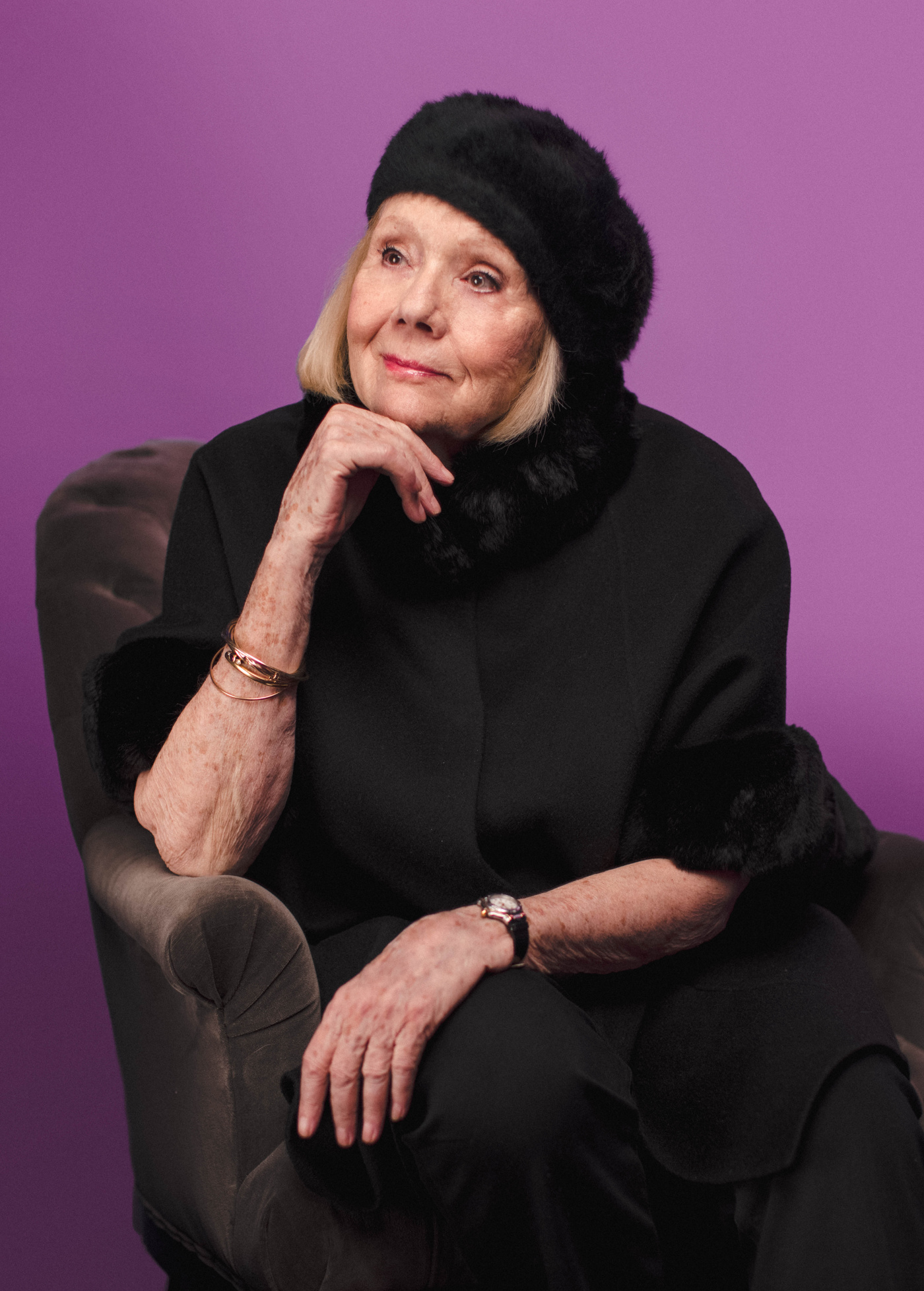 In My Fair Lady, Mrs. Higgins does not have a song.
Thank God! [Laughs.] I'd empty the theater if I had a song.
Come on. You've done musicals!
I have sung before, but I mean, it's too late now. Really.
If Mrs. Higgins did have a song, what would the title be?
What would it be? Oh. "Take Me as You See Me."
Is it true that you have Prosecco in your contract for Victoria as one of your co-stars recently speculated?
No, I don't. I pay for it! [Laughs.] Somebody got it wrong. Can you imagine the producers buying me Prosecco? They wouldn't for an instant! I buy it. And there's a dear man who's been driving me around and his boot [trunk] is clinking all the time because I give wardrobe a bottle, I give makeup a bottle. I mean, I can't just have a bottle in my caravan. You've got to spread the word, which is what I do.
You share what you enjoy.
Yes! I think people are a little bit more cautious in America about drinking, but in England, we always have booze in our dressing rooms. Always. Never ever drink before a show. Ever. That is forbidden. Or during. But afterwards, pop goes the Prosecco.
Well, cheers to you.
Cheers. And thank you for providing this Prosecco.
"My Fair Lady" begins on March 15 and opens April 19 at the Vivian Beaumont Theatre