Fade in on a girl living Karen Cartwright's best life. American Idol season five finalist Katharine McPhee, who recently revealed the 2018 Tony nominees alongside Hamilton Tony winner Leslie Odom Jr., is making her Broadway debut in Waitress. The Smash favorite has truly become a part of the theater community. Nevertheless, McPhee's been a Broadway baby her entire life. She watched her mother in regional productions of Show Boat and Man of La Mancha growing up, booked roles in Into the Woods and The Pajama Game in high school and she even auditioned for the role of Amneris in Aida on Broadway, which makes us want that revival to happen even more. Learn all about why she chose to make her Great White Way debut in the piping hot hit Waitress, the Smash season three episode Christian Borle wrote years ago and more on this week's Show People with Paul Wontorek.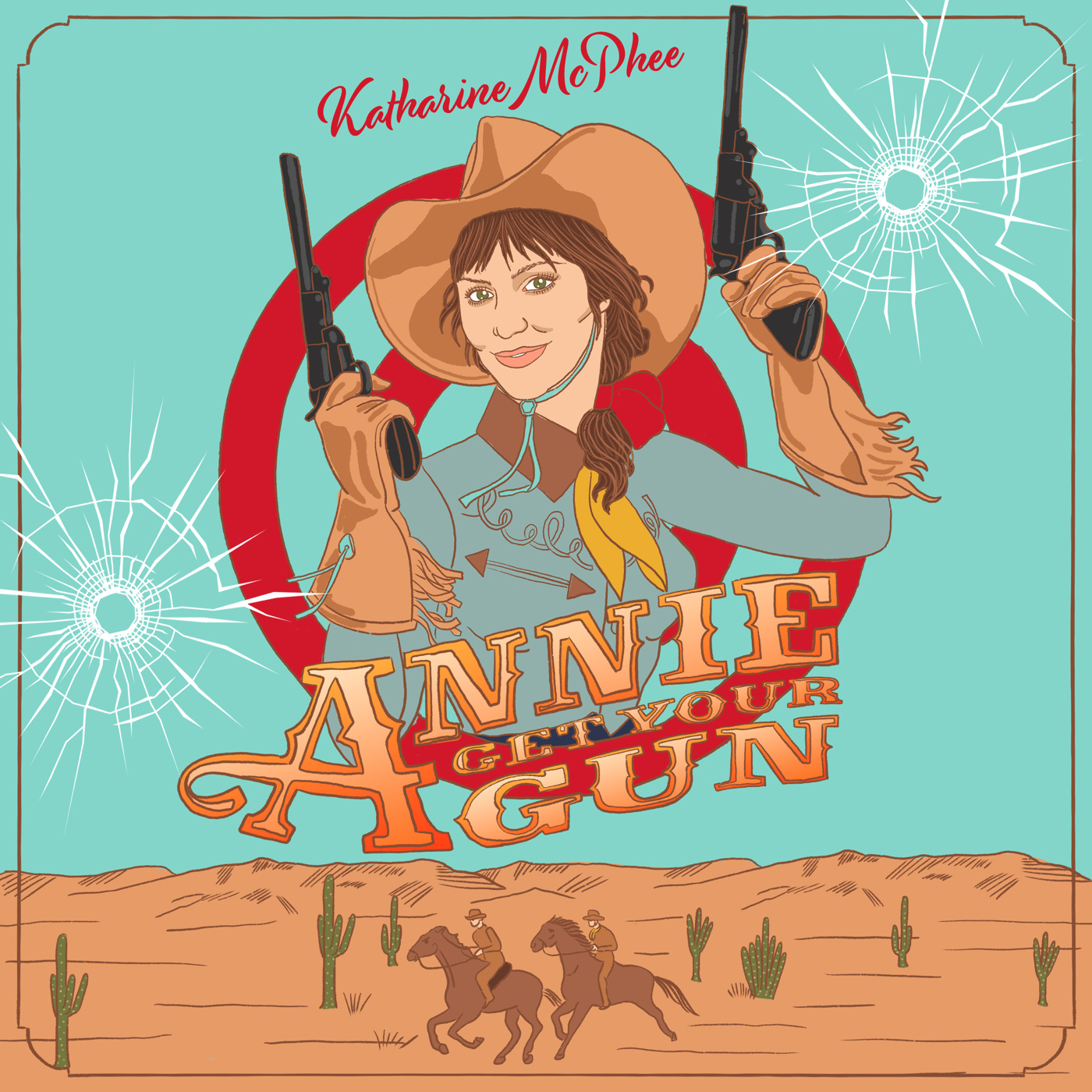 1. THERE'S NO BUSINESS LIKE SHOW BUSINESS
"I went to school at Boston Conservatory for three semesters to study musical theater. I learned a lot and had great teachers, but I wanted to get back to Los Angeles and just start working, which didn't necessarily go the way I planned. American Idol was not part of the plan, but I knew I wanted to start something. I wanted to skip the debt from college. But when I left school, I did Annie Get Your Gun at the Cabrillo Music Theatre. I was 20 years old. I had been told there were quite a few Equity women who were auditioning for it, and I wasn't Equity. I thought, 'Well, at least I'll get in the ensemble,' and they gave me Annie. It was really the last starring role I did onstage before this Broadway debut fourteen years later. I think I was quite good in that role."
2. SHE AUDITIONED TO PLAY AMNERIS IN AIDA
"When the auditions for Hairspray came into Boston, everyone went and auditioned for Bernie Telsey's office. My voice is not quite right for Hairspray. I didn't end up getting into the show, but they actually had me come into New York that following week to audition for Aida. That was my first Broadway audition, for Amneris in Aida. When I then auditioned for Smash, Bernie Telsey's whole crew said they remembered me from that Aida audition. I would love to do that show."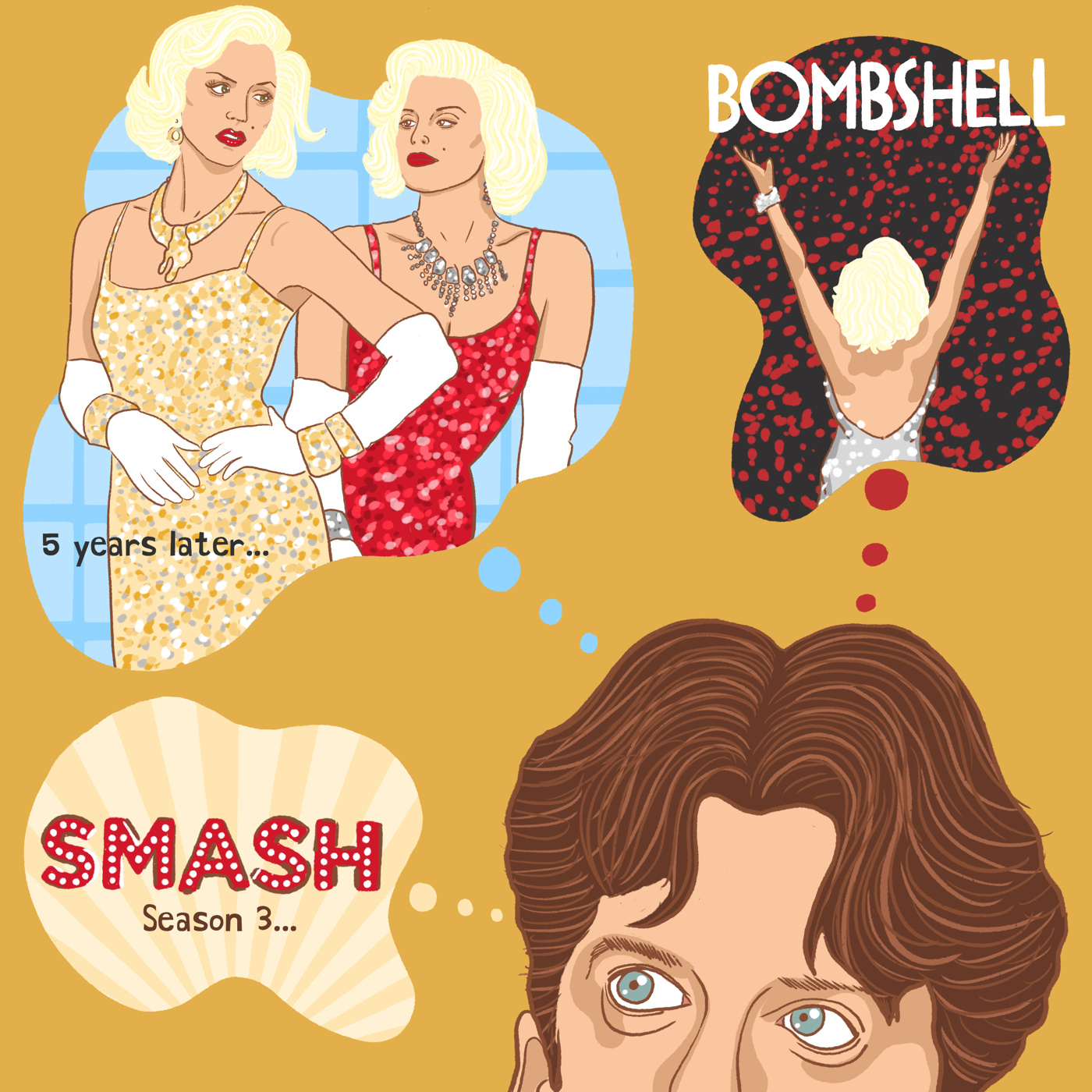 3. CHRISTIAN BORLE WROTE A SECRET SMASH SEASON THREE EPISODE
"Christian Borle had written an episode. He had an idea of where the show could go. It was so frickin' brilliant. This was like five years ago now. It was really fascinating where he thought the stories and characters could go. I feel like it'd have to take place five years later. Maybe someone goes to Hollywood. Maybe they're in Los Angeles working on a show, and they're miserable because all they want to do it get back to Broadway. There are so many things that you could do."
---
Other must-read highlights:
ON HER THEATRICAL UPBRINGING
"My mom was always doing regional productions of either Show Boat or Man of La Mancha. My dad would get my sister and myself into the car, and we'd drive up and watch the show. She played Julie in Show Boat, and I had a panic attack when I was younger because they cut her hand onstage. I was terrified, but the music was so beautiful. She played Aldonza in Man of La Mancha. I had to see that show A LOT. My parents wouldn't take us to see movies very much, but they would take us to see theater. My sister was the one that was obsessed with Broadway. I didn't really understand the concept of it, but she wanted to do it, so I wanted to do it too."
ON HER BROADWAY JOURNEY
"When I came off of American Idol, at that time, it was a pretty natural progression fo Idol alums to go do a Broadway show. If I'm being honest, I got offered to do some shows, but I turned them down because I just didn't feel like it was going to be special enough or that it was something I was really passionate about. I wanted it to be something that made me really excited to make my Broadway debut."
ON BOOKING WAITRESS
"Last year, they had asked me about my interest. I knew the music vaguely, but then I immersed myself in it and was suddenly obsessed with the show. Sara Bareilles decided to take over for Jessie Mueller. A year later, they offered the role to me. Sara and I had just done a charity event in Los Angeles. We were both singing it. She heard me singing from the green room while I was in rehearsal. She said she was impressed, which was so sweet. They asked me, and I was 100 percent in."
ON LIVING HER SMASH CHARACTER'S DREAMS
"Karen Cartwright is living her best life. A lot of this feels very nostalgic. When we were shooting Smash, other than saying 'Cut,' when you were doing those scenes, it really was like doing a musical. We had these epic shots panning from what would be going on onstage in front of the audience and then what would be going on in the wings, be it the stage managers walking or the actors goofing behind the curtain. Smash just keeps popping up. Megan Hilty came and saw the show. They just axed it too soon, and they didn't give it a chance."
ON HER DRAMA CLUB DAYS
"My theater director at Notre Dame High School Judy Weldon was such a huge influence. She was the most amazing drama teacher. We'd do these movement classes and exploring the characters and journaling. She really got her students excited about exploring a character. My freshman year, we did Once Upon a Mattress. I got into the ensemble, which was a big deal. Sophomore year, I landed Little Red in Into the Woods. Judy never let us do the stereotypical high school Grease production. My junior year, we did The Robber Bridegroom. I played Babe in The Pajama Game my senior year."
ON BINGEWATCHING SMASH YEARS LATER
"I had the stomach flu about a year ago and was stuck in bed. My friend was keeping me company, and she said, 'Let's bingewatch Smash!' I was like, 'Oh wow! This was a great show.' Marc Shaiman and Scott Wittman's music is SO GOOD. I would be 100 percent in to them bringing it to Broadway. I'd want to be a producer."
Watch the full episode of Show People with Paul Wontorek below!

Interview has been edited and condensed for clarity.

Did you know Show People is available as a podcast? Listen to your favorite stars talk Broadway and beyond on your way to work, the gym, the theater and more on iTunes and Spotify.