Irish performer Denise Gough almost gave up acting out of frustration. Before she won Laurence Olivier Awards for People, Places & Things and Angels in America, a turn which she is now reprising on Broadway, Gough was working odd jobs, discouraged by her acting prospects. Her searing performance as an actress battling addiction in People, Places & Things changed everything. Now, the newly minted Tony nominee is clearly relishing her time on Broadway in Tony Kushner's two-part epic as the unstable, hallucinating Mormon wife Harper Pitt in Angels in America. Gough recently took time to "smize" for our camera (thank you, Tyra Banks!), reveal her childhood obsessions (call her Richard and see what happens) and share her thoughts on the importance of Kushner's masterwork.
What was your first experience with Angels in America?
I did
Angels in America
in drama school. I played Hannah Pitt because you always had to play older when you're in drama school. So, that was my first experience of it. I had heard about the HBO [version], but I never watched it. I think that's been really good that I haven't seen any other production—I don't know any other Harpers.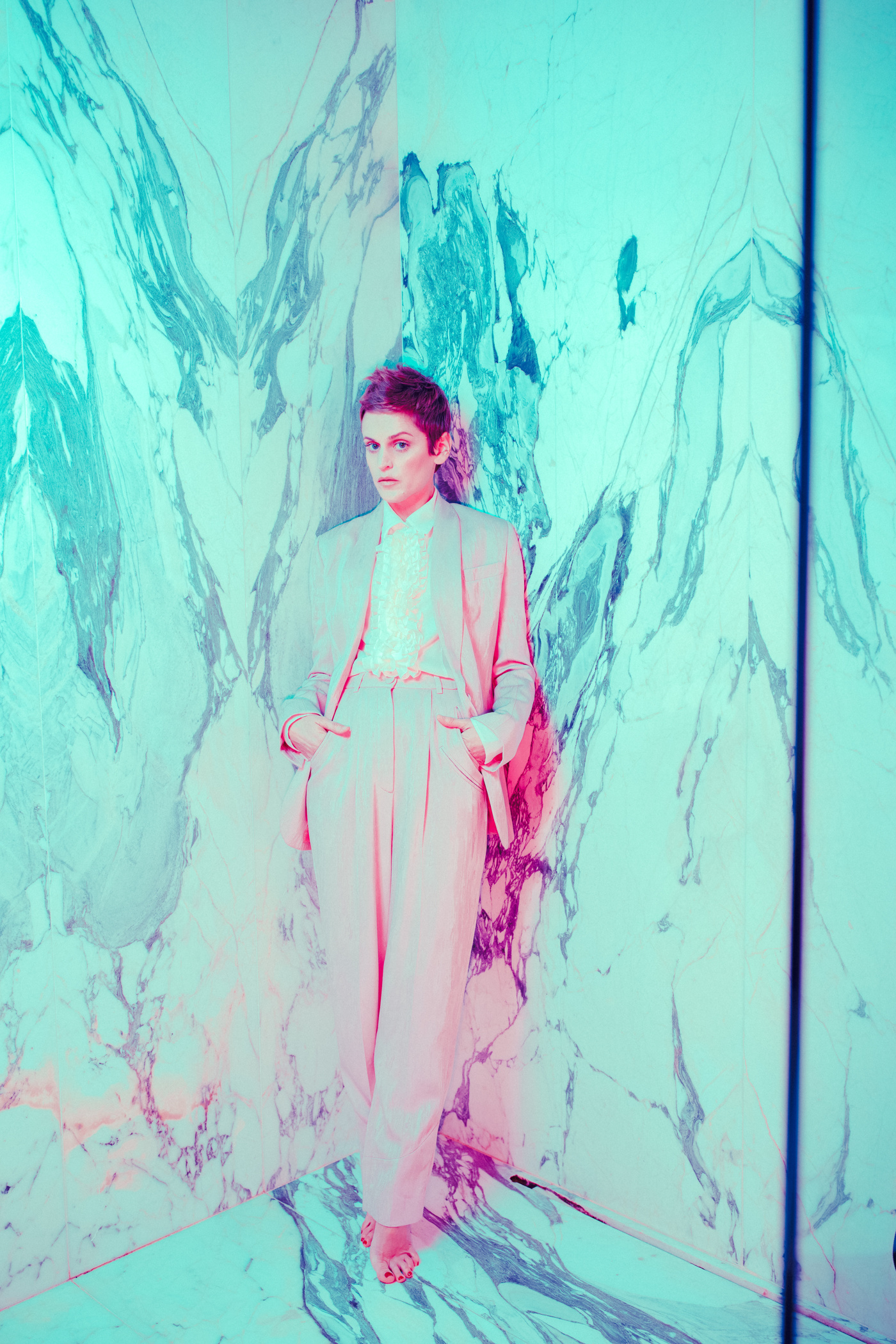 What moves you most about the plays?
I'm moved by the homage they pay to the men who died of AIDS. At that time, they were told it was their fault and to be ashamed of it. It's a wonderful homage to them. I'm very moved by that, but I'm also moved by the hope in it: the fact that the world [Tony Kushner] was writing about then was pretty grim, but he still wrote hope. That's what moves me most about it—the hope that it has despite the devastation within it.

Why do you think it still resonates and is relevant?
The homage to that community will never go out of fashion. That's always going to be something you can relate to and honor. But also, the politics of this play. For me, something that really stands out a lot is the theme of migration and immigrants—and being an immigrant myself and having moved to London and now to America—to find myself welcomed. We're in a place now in America, it seems, where the "other" is very frightening, and I think that's really sad. Also, the fact that Roy Cohn is in it, and now Roy Cohn's protégé is running the country. It couldn't actually be more relevant. We have made great progress in terms of [how] it's not so shocking to see openly gay men on stage, which is thrilling and fantastic, but it's relevant for other reasons now. Reasons that are much darker. That's why it's important that it's on Broadway at this time.
Was there a moment when you "found" your Harper Pitt?
In New York—I couldn't find her in London. It's such a big play: you can keep discovering and discovering and discovering. That, in my experience, is what great writing can do. You can find more and more and more. Doing it on Broadway—I'm doing it in the play's home. Tony wrote a new little scene in Perestroika that is really helpful for me, and also he put back in a scene that was taken out for the London run, which unlocked something, too. I have a new husband now, Lee [Pace], who is a different Joe [Russell Tovey played the part in London]. And then Nicky Gillibrand gave me a whole new set of costumes, so I feel like I have found her in her home somehow. Playing it the first night that we opened [was] to go on to the stage and feel the entire audience recognize a character. It wasn't the same in London. In London, they didn't study this play the way it has been studied here. There isn't the same ownership. This is New York's play, and so Harper is New York's character. Thankfully, she seems to be somebody who the audiences are connecting with here, and so she feels much more alive to me here. She has much more agency, and she has much more power in that she's not as angry. I think that has got something to do with the audience driving her on collectively.

Can we talk a little bit about you?
We can always talk about me.
What were you like as a kid?
I cried a lot. My mom said that I had an allergy to the milk that I was drinking. So, I was very upset for a long time. And she said, "But then we got you a bike, and when we got you a bike, you were transformed." I was a kid who liked being out. I didn't do dolls and stuff. I remember specifically trying to be a little girl who played with dolls, and I could not understand the appeal of these little babies. I just thought, "What's the point?" I liked pretending. I liked bikes, dens. I was highly creative, I think. My favorite game to play was "coma." I would lie in a coma and make my sisters try and talk me out of the coma. I would do that for hours.

You have a lot of siblings, don't you?
I have ten brothers and sisters. I played Home and Away a lot. I love that TV program, and I was so obsessed with MacGyver, my parents had to call me Richard for a period of time after Richard Dean Anderson, who played MacGyver. That's how deep it was.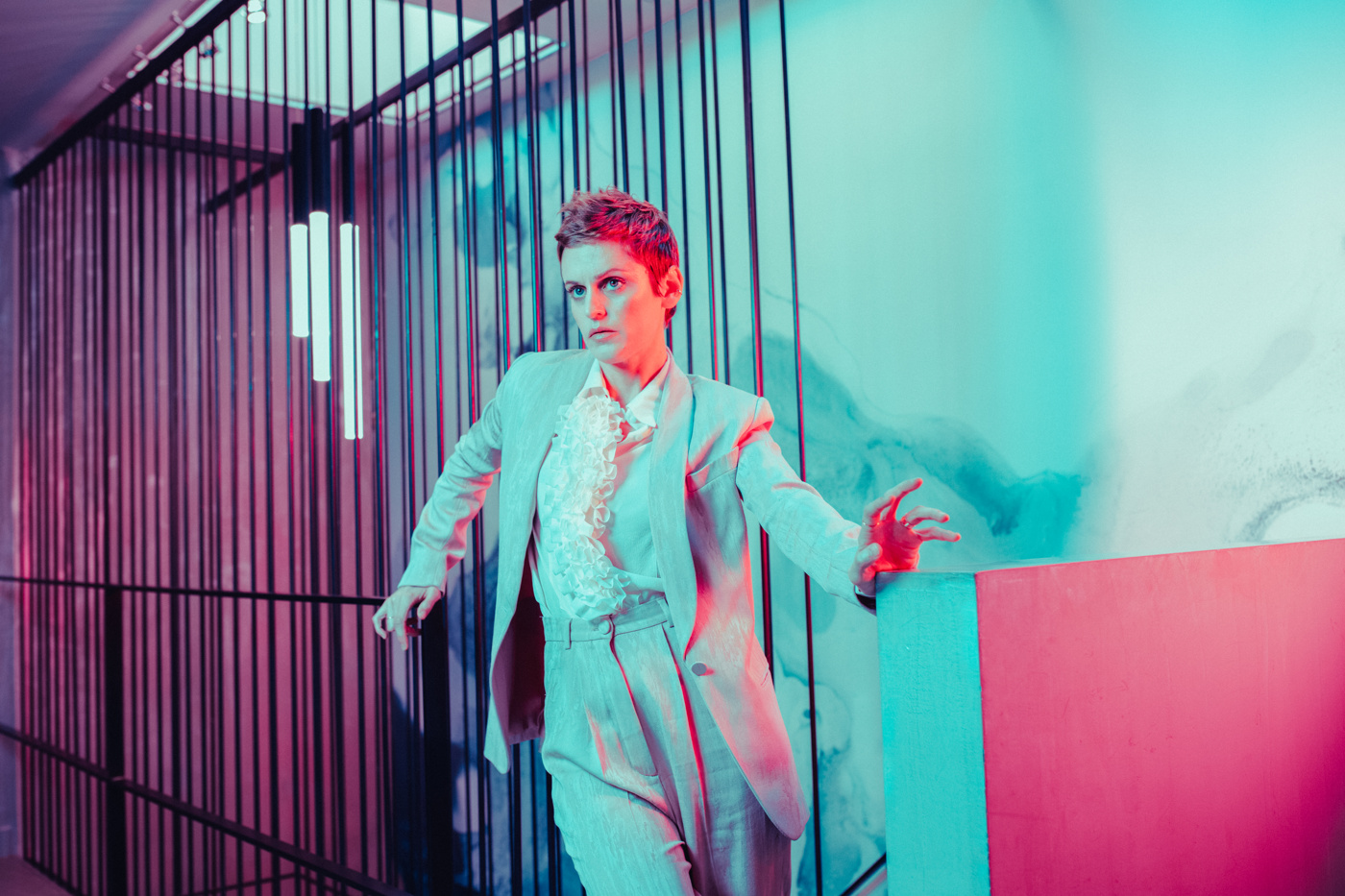 When did you know you wanted to be a performer?
Forever. I didn't necessarily like getting up in front of people, but there was something about it. I think I did a drama class and I just knew: this was the thing that I knew how to do. I've never had any fear of this.

But you wanted to be a singer for a while?
I trained. I wanted to be the kind of singer who is in a band, you know? But instead my parents sent me to try to be a soprano, like an opera singer. I hated it so much because you have to be perfect if you're an opera singer. If you don't hit that note, you fail. And for my personality, it doesn't help me to think that when you're not perfect, you're a failure. The sound was just not something I ever connected with. Whereas, I love an Irish singer called Camille O'Sullivan, who, if she makes a mistake or she has to cough or she laughs, she does all of that in the singing. It's why I love acting on stage because if I make a mistake, I'll fix it. You won't even know. I get a real thrill out of mistakes on stage. I love when things go wrong. I love a show stop. That's my favorite thing, when you have to stop the show and you just turn to the audience and say, "Damn! I was so good in that bit." I'm starting to do films and TV, and it's great, but the theater is where I am most content. It's because I have eleven in my family. It makes absolute sense that now my job is to stand in front of thousands of people, and they can't talk until I've finished talking. And they have to clap at everything I do. [Laughs.]

This didn't happen at your dinner table?
No! Can you imagine? It's why I still eat really fast, just in case somebody tries to take it.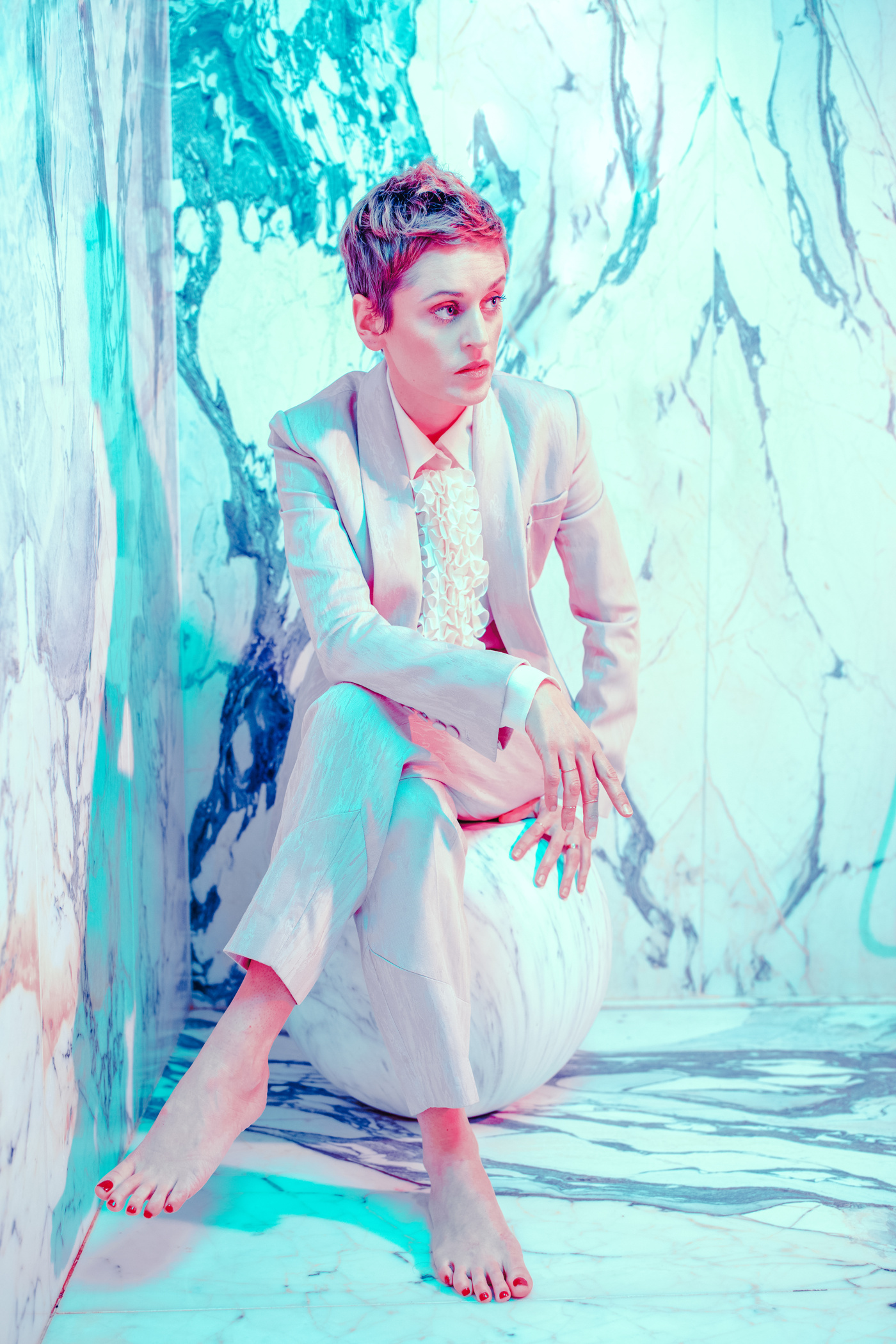 How much did People, Places & Things change your life?
Completely: from night to day. Like absolutely beyond anything I could have ever imagined, and beyond anything I did imagine. When I read that play all I cared about was that I might get to do a job at the National Theatre. I didn't look at that and think, "This is the one." All I wanted was to do a job. I had been auditioning for something that, if I had gotten it, I would have had to take it, even though I hated it, some TV thing. I remember thinking, "Oh, if they offer me this I'm going to have to do it. This is what I'll become like known for." Then that play came along and changed my life beyond belief. I wouldn't be here if I hadn't done it. I'd be teaching, I think. I had learned that that was what I was going to do instead. So, either way, If I hadn't gotten People, Places & Things, my life was going to change because I was going to change it. I wasn't prepared to wait to be picked anymore. I was done. [Whispers] And now everybody wants me. [Laughs.]

Both that play and Angels require so much stamina.
To be honest with you, I did think Angels in America was going to be a walk in the park. I was like, "Come on! Easy." You know, loads of time off. At the National, I used to have a bath in one of my breaks because there was a bath in my dressing room. There are no baths on Broadway. But, then you do Angels in America and you're like, "God, it's huge!" Angels in America is quite a lonely play to do because it's an ensemble, but you're not helping each other in your objectives. Everybody is alone, powering through their devastation. It's a strange beast. With People, Places & Things, I felt much more part of an ensemble. They're my family, those people. My plays teach me how to take better care of myself. That's a great thing to learn: more self-care, more kindness to myself. I mean, I push myself a lot, but I'm getting better at knowing that going to bed and sleeping for eight hours is a really good idea, or doing acupuncture, hanging out with people who are positive. All of that helps. I don't know how you would do this if your way of unwinding was to get smashed.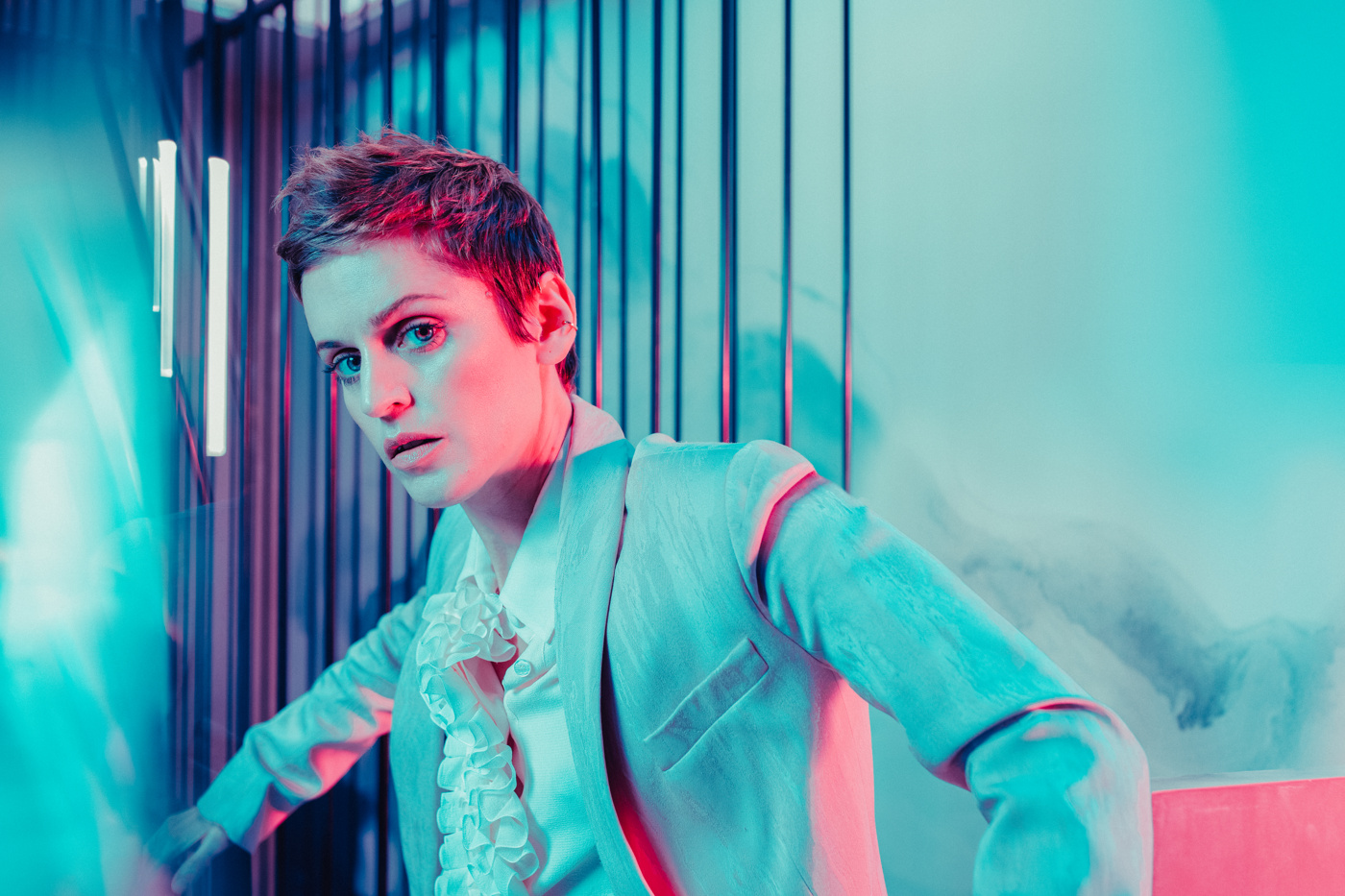 So, you get to be drug-addled on stage instead of in your life?
Exactly. Oh my God, the other day, I took some medication for my throat. America's medication is really strong. Nobody told me that. So, I took this—I had checked it, and it was fine. I was sitting on my couch, and then I was high. Like there was no doubt about it. I was like, "Oh my God! I have to go and do the Antarctica scene!" So, I was on the stage going, "Snow! God, I'm actually really high." So, yeah, so during Sunday's show I was high, ladies and gentlemen.

Angels in America is notoriously intense and long. How do you come down after a show?
When I'm good, I do deep breathing and yoga. I'm on cycle 17 of America's Next Top Model. I've watched all of the Real Housewives. If anybody judges me, all I have to say is it takes every ounce of my intelligence, my mental acuity and my emotional intelligence to do the plays I do. So, I refuse to use those things when I am not working. It's like, forgive me, but I was going to go to see Denzel Washington doing The Iceman Cometh last week, and I just I thought, "If anyone is allowed to not go to this four-hour Eugene O'Neill play at the moment, it's me." People from Ireland are starting to visit me, which is really nice because then I take them out and do stuff. We went on a bike ride of Central Park; it's good for me to know that Central Park is there. But mostly, The Real Housewives and America's Next Top Model, which I'm sure you could see in my posing [at the photo shoot] because I literally just did everything the America's Next Top Model girls do.

You learned how to work that camera!
I learned it all from them. Tyra. Smizing. That's what I do.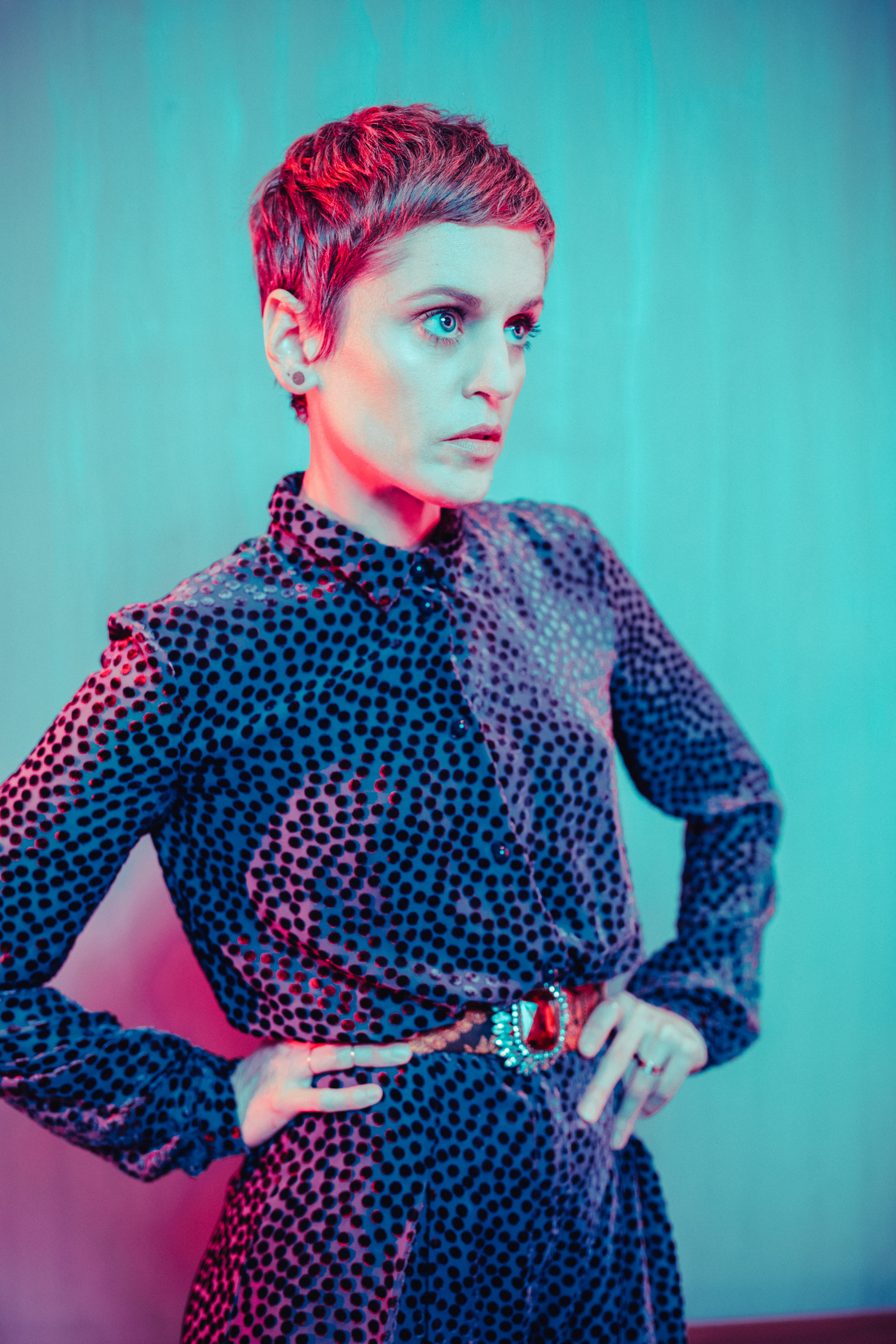 Photos: Caitlin McNaney | Styling: Sarah Slutsky assisted by Lorna Lane | Hair & Makeup: Rachel Estabrook | Location: Time Hotel New York