At age 83, Laurence Luckinbill lives in Palm Springs with his wife of almost 38 years, Lucie Arnaz, and is working on a memoir wittily titled Famous Enough. A sure-to-be-fascinating chapter will center on his history as an original cast member of The Boys in the Band, Mart Crowley's groundbreaking portrait of gay men living in New York in the mid-1960s. Fifty years after its original off-Broadway run, the play is getting an all-star Broadway debut, directed by Joe Mantello, and Luckinbill made sure to be on the red carpet on opening night.
"I want to represent the guys who are gone," Luckinbill tells Broadway.com. Of the nine original ensemble members, all five who were gay died of AIDS, as did director Robert Moore and multiple crew members, part of what Luckinbill calls "the wipeout of a generation." On a happier note, he looks forward to celebrating with the 82-year-old playwright, his friend of more than 60 years.
A decade before The Boys in the Band caused a sensation, Luckinbill and Crowley met as students at Catholic University in Washington. Both had Southern roots (Crowley from Mississippi; Luckinbill from Arkansas) and were active in the theater department. After graduation, they headed to opposite coasts, but when Crowley poured his frustrations over closeted gay life into a play set at a boozy birthday party, he sent the script to his pal through their mutual agent. Unfortunately for the fledgling playwright, the agent felt strongly that Luckinbill, who had just been cast in a soap opera, should not risk his rising career by accepting a part.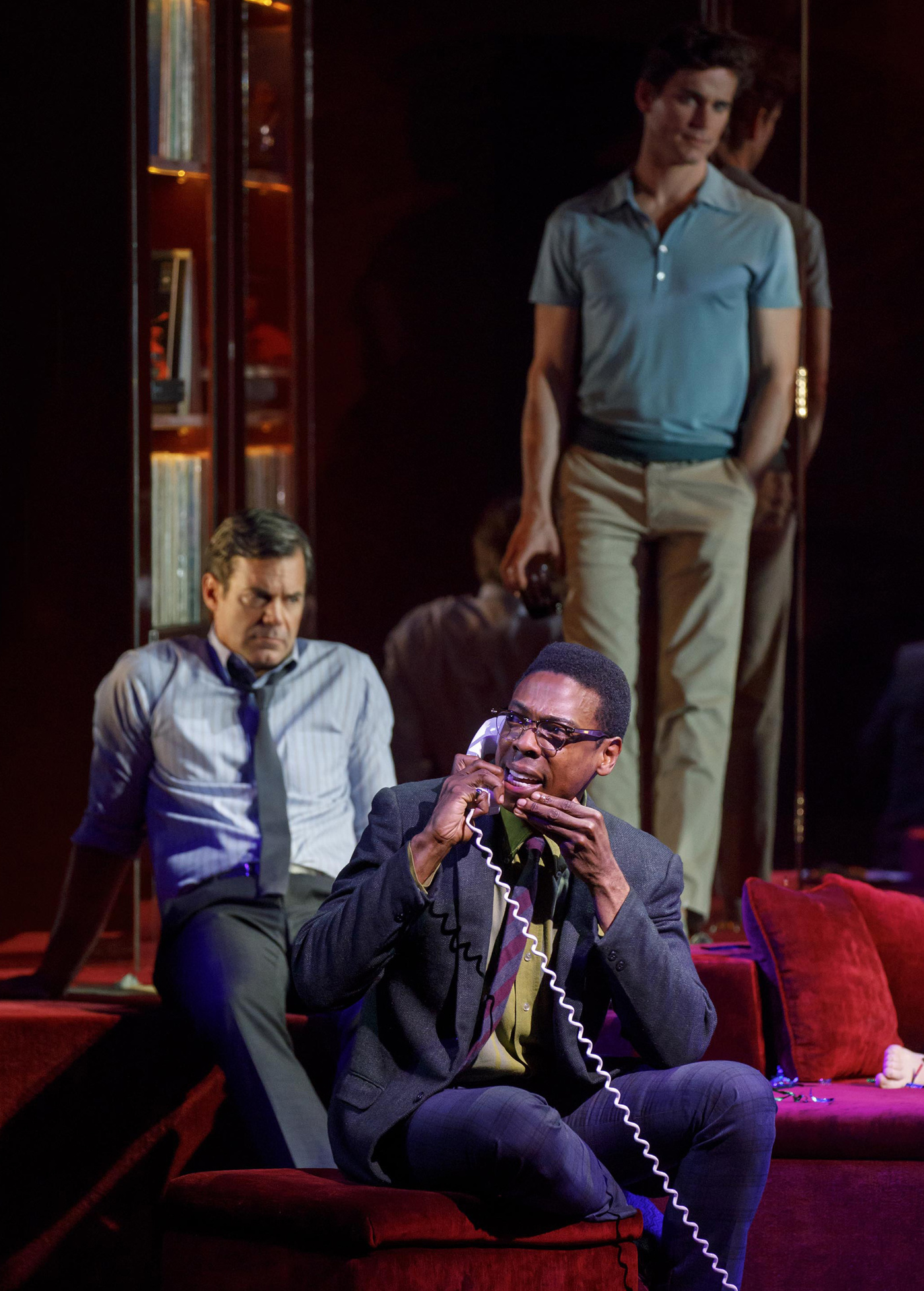 The 33-year-old actor had other ideas. Meeting Crowley at Jack Delaney's Saloon on Sheridan Square (now a Starbucks), he announced, "I want to do your play, Mart," prompting a tearful response. "I thought the play was funny," he recalls, "and it had a touching quality I didn't really know how to express." The actor was initially taken aback when Crowley announced that Luckinbill would play Hank, a mild-mannered teacher who divorced his wife for a relationship with Larry, a flirtatious photographer. (Tuc Watkins plays Hank on Broadway opposite Andrew Rannells as Larry.) "On the page, Hank looked pretty passive, but he turned out to be the emotional center of the play."
Scheduled for a five-night run at the Vandam Theater (now the SoHo Playhouse), The Boys in the Band became a sold-out smash, transferring to Theatre Four for 1,001 performances, followed by a London run and a 1970 film starring the original cast and directed by William Friedkin. Luckinbill vividly remembers strolling down Vandam Street the day after the workshop opened. "There was a huge crowd going up to Sixth Avenue and across Houston Street. I thought, 'My god, there's a fire on the block,' and then it dawned on me they wanted one of 100 seats for our play. Here were these young men without a voice, suddenly able to see themselves on stage as ordinary people looking for love and trying to get by. I just stood there and thought, 'This is the theater I have always dreamed of doing.'"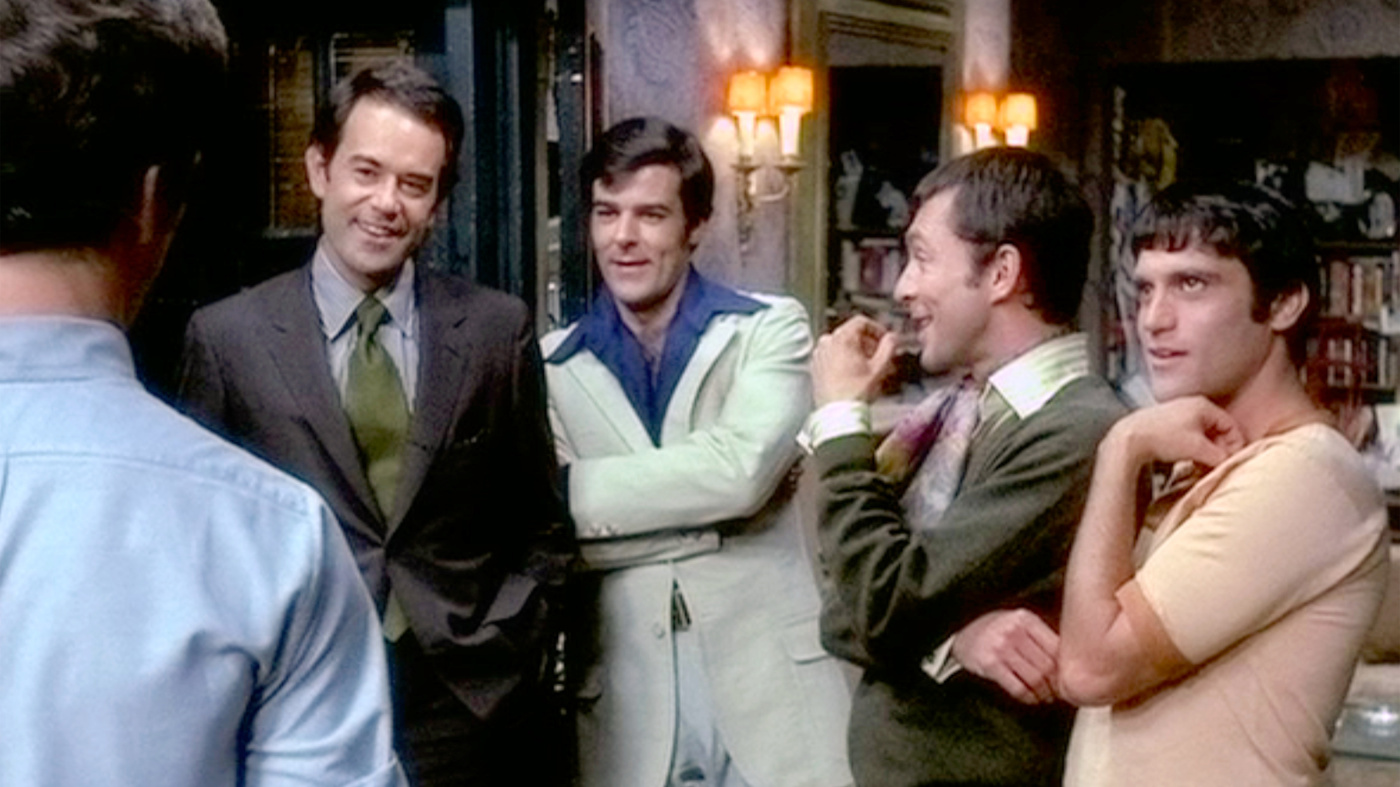 The success of The Boys in the Band would prove bittersweet for some of the original cast. On one side, the closeted gay actors tiptoed uncomfortably through interviews. Notes Luckinbill, "My agent told me this play might kill my career, but I thought later that the other guys were risking a lot more because they were not out at the time." On the other side, Cliff Gorman, a straight actor cast as Emory, the most effeminate character, felt that his flamboyant performance slowed a career that recovered only after he won a Tony for playing Lenny Bruce. The only African-American in the cast, Reuben Greene, disassociated himself with the play and went on to become a college professor.
Luckinbill cherishes his history with The Boys in the Band and expresses impatience with those who criticize the play as an old-fashioned portrait of self-hating gay men. "Listen," he says, "self-hate has no expiration date. All kinds of people dislike themselves and think that they're not enough. There will always be people who go to parties and start tearing everything down because they drink too much and don't like themselves. It's universal."
The play works best, he says, when performed by a close-knit ensemble, a specialty of director of Joe Mantello, who became Luckinbill's e-mail buddy during rehearsals and previews. "It's not an easy play," the actor emphasizes. "Everybody has to be in the scene together like soldiers in a battle. There are nine people on stage, and you have to hang on every word being said. There are no close-ups—you're there to help and be helped by your friends."