In just two months, Karen Olivo went from the high-glamour world of courtesan Satine in the smashing Boston run of the Broadway-bound Moulin Rouge! The Musical to the quieter life of cartoonist Alison Bechdel, a self-described "dyke to watch out for" whose trying, emotional relationship with her father is at the center of the Tony-winning musical Fun Home. Broadway vet Olivo, who starred in Rent and In the Heights and won a 2009 Tony Award for playing Anita in West Side Story, is headlining the show at Forward Theater, a thriving Equity theater in her hometown of Madison, Wisconsin. We caught up with Olivo to learn about great talent in unexpected places and what Bechdel and Satine have in common.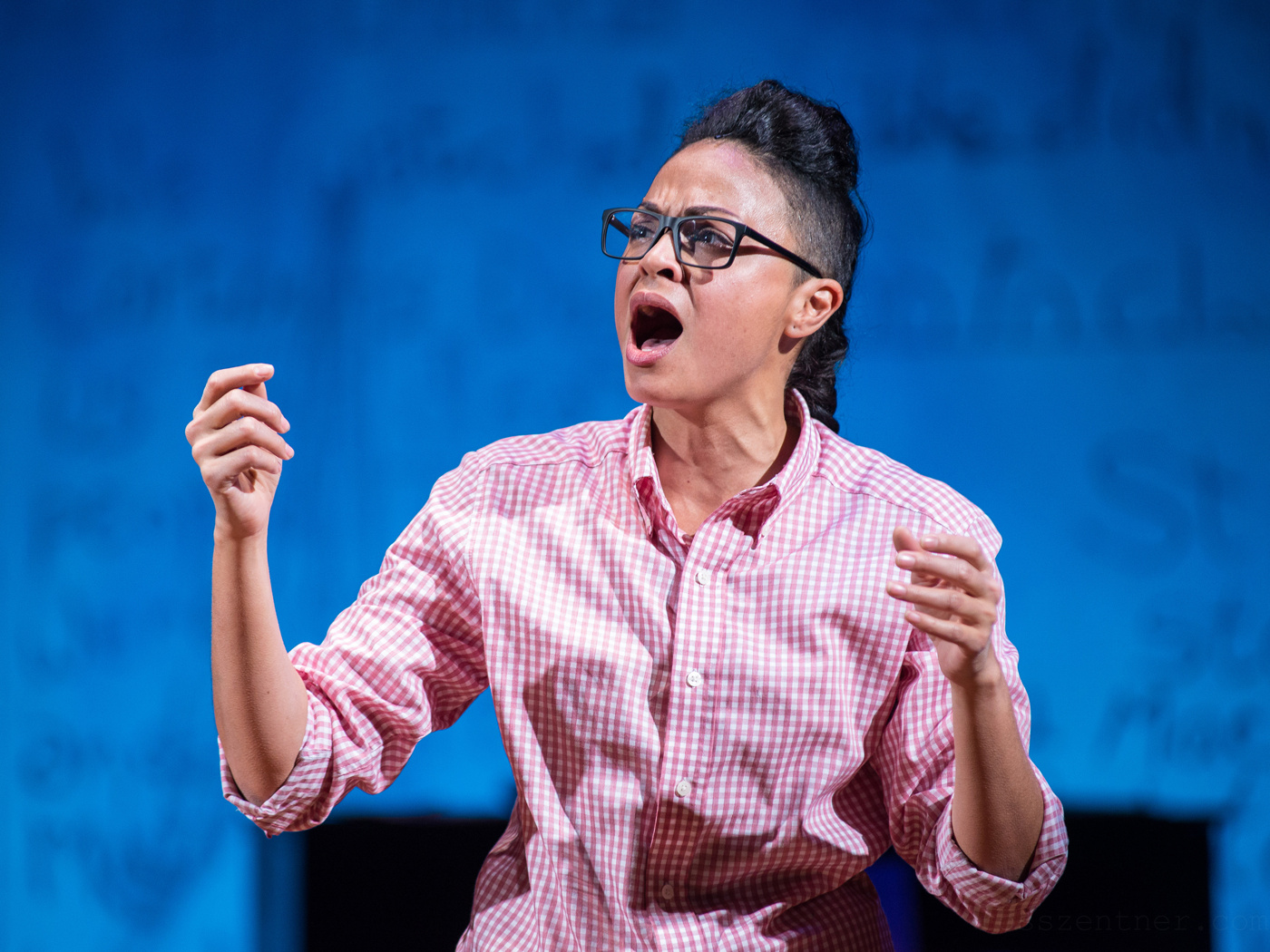 Welcome to the house on Maple Avenue! How's Fun Home?
Really good! It's a really special play. I saw it on Broadway and I didn't think I'd ever get a chance to do it. And so, getting a chance… I realize how lucky I am.

Tell me about Forward Theater, where the show is playing.
This theater was actually started by my sister-in-law, Jennifer Uphoff Gray. It's the only professional theater in Madison, Wisconsin. Since I moved here, I've been on their advisory committee, reading plays and helping them pick their seasons and stuff like that. But when they picked Fun Home, she said, "I know it's a long shot, but would you like to do it?" [Gray is also the director of Fun Home at Forward.] Jeanine [Tesori] and I talked about me doing the tour a while back, before Hamilton, but the dates didn't work out so I did Hamilton [in Chicago] instead. So I've always wanted to do it. What I love about Forward is that community engagement is at the front of their mission. Every show they do has some component of community outreach—we're doing a bunch right now with GSAFE, a local community group for LGBTQ teens. They go to all the area high schools and create clubs for those students. They gave us a headcount and we gave them free tickets—I'm not really prepared for what that talkback will be like! Madison's incredibly liberal, but Wisconsin is not, so we'll get a lot of students from underserved communities who will get to have a very open conversation about their sexuality, so that's incredible.

I remember discovering Alison Bechdel way back with her "Dykes to Watch Out For" comics. She's got such a great voice. What's it been like to live in her shoes a bit and maybe immerse yourself in her drawings, and her visual world?
I'm completely obsessed. I've tried so many different routes to get in—I even started drawing again. And I obviously read all her graphic novels. I'm obsessed with the one about her mother.

Are You My Mother?! Yes. I love that one.
That is heartbreaking! It's so moving and intellectual. So I tried all the ways to get it and I found the easiest route was the artist's route. As artists, we have to be pretty bold with the risks that we take. And we have to really dig deep and not be afraid to show every single component of us. I mean, I just shaved my head! [Laughs.] Half of my head is shaved. I was like, "How close can I get to her? How much can I adopt and keep with me forever?" Stepping into her shoes has made me feel incredibly brave.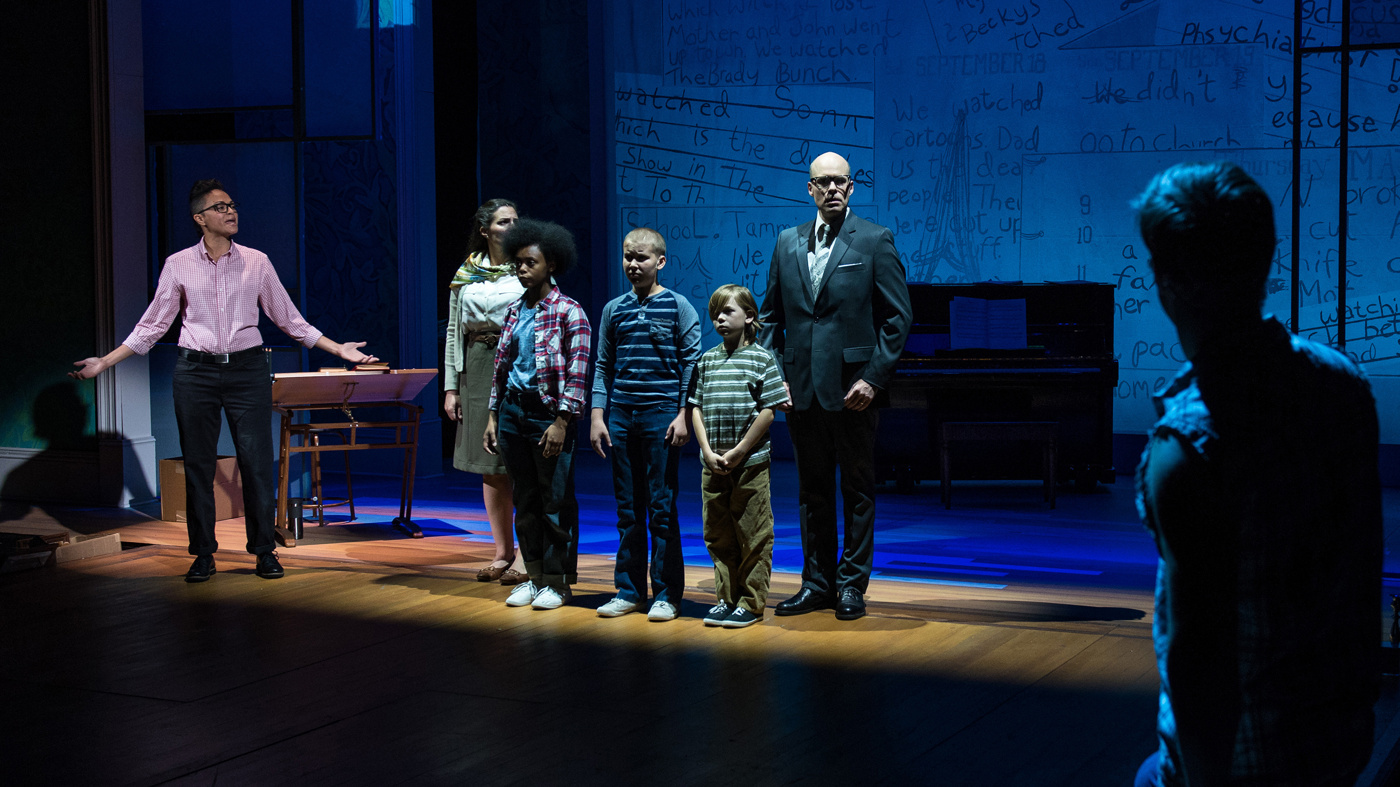 Bechdel's buzzcut is famous. I was wondering how much of your hair would go…
I almost had them take it all off. Once they started shaving it, I was like, "Oh my god." My shoulders started to pull away from my ears and I felt incredibly relaxed. I was like, "I've been holding onto this hair because somebody told me a long time ago that beauty has to do with hair and what I look like and that who I am is based on some sort of physical exterior. And it's not true.

You spent the summer in Moulin Rouge!, in Satine-land, which seems like the polar opposite of Alison. What was it like jumping from one to the other?
Incredible because my body needed a rest! I needed to be in flat shoes. [Laughs.] And I have just one costume in Fun Home! At the same time, it's the same in the amount of emotional investment. There are similarities with Alison Bechdel and Satine, which I didn't realize. Satine covers a lot of what she actually feels—she's constantly putting on a mask so she can move through life until the very end. And Alison sort of hides behind her intellectual prowess for most of the show. She tries to dissect her life rather than look at it emotionally. So, by the time we get to the end, that overwhelms her and there is an outpouring of emotion that she wasn't prepared for. Also, like in Moulin Rouge!, I don't ever leave the stage in this show! But I gotta tell you, comfortable shoes and one costume is quite a gift! [Laughs.]

You famously said you wanted to leave the business at one point but, based on past conversations with you, it seems like moving to Madison and getting involved in theater there helped you fall back in love with it. Is that fair to say?
[Before I moved], I was spending so much time being so many other people that I had no idea who I was. And moving and not being immersed in the entertainment business gave me room to see that being all these other people, and being an artist, is something at the core of me that I love and am never really going to be able to walk away from. But to do good work, I had to find out what my baseline was and that's what Madison has afforded me. It's a recharge station, and it reminds me of what is actually important. The business can be so insular, and you're surrounded by people who are all working for the same thing so sometimes it's hard to see anything other than our industry. Walking away and seeing people who have completely different lives and who don't really care about what's on Broadway helps to change your perspective. And also to remind me of why it's important to make art. Not just to get good reviews or to get on TV and film. It's to tell good stories and to change people while you tell those stories.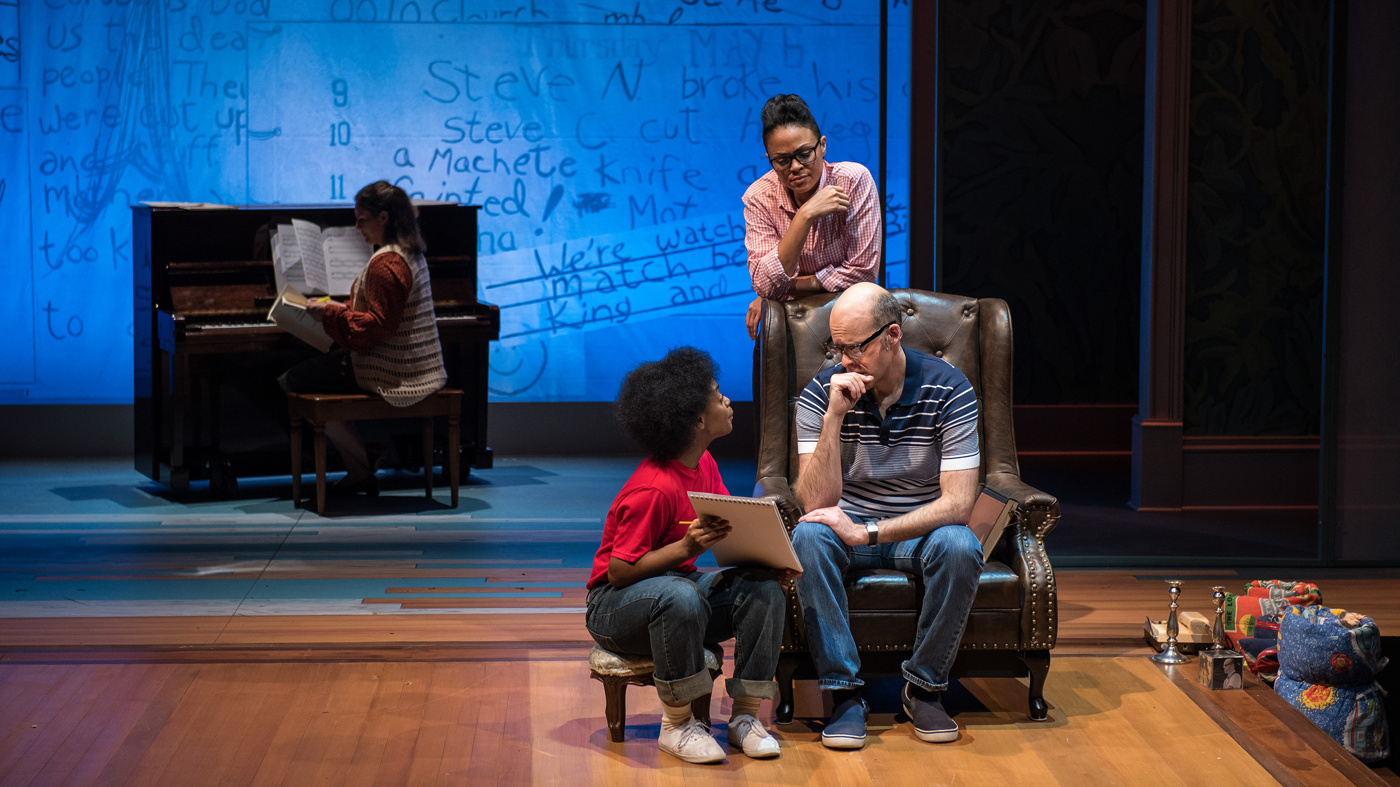 Let's talk about the talent out there. Gush about your co-stars!
Oh my god, they're so good. Maybe I was a little snobbish when I first moved from the coast. We tell ourselves that all the good actors are on the coasts, right? Or maybe in Chicago. But the truth is there are a lot of incredible actors who make the choice to not follow that path. And they're incredible humans who are accomplished and don't need to make this their sole source of income. So we have incredible young actors who will probably move to New York or Chicago and do great work, and then we have some older actors who are just stellar. And truthfully, they make me better. They've made it such a safe environment where I don't feel the pressure to be anything other than what I am, just another company member, which is a gift. They're fearless and I'm lucky to be surrounded by them.

Fun Home runs at Forward Theater in Madison, WI through November 25. For tickets and more information, click here.