Tony winner Beth Leavel is back on Broadway in The Prom. She is playing Dee Dee Allen, a delightfully narcissistic, Tony-touting Broadway diva. Not unlike her Prom evil twin, Great White Way powerhouse Leavel oozes fabulous, but Leavel credits her worker bee mentality for her success. Her many Broadway credits iclude 42nd Street, Crazy For You, Mamma Mia!, Elf, The Drowsy Chaperone (for which she won her Tony Award) and more. She recently stopped by Show People with Paul Wontorek to talk about her incredible career, that time her son booked the gig she went in for and more.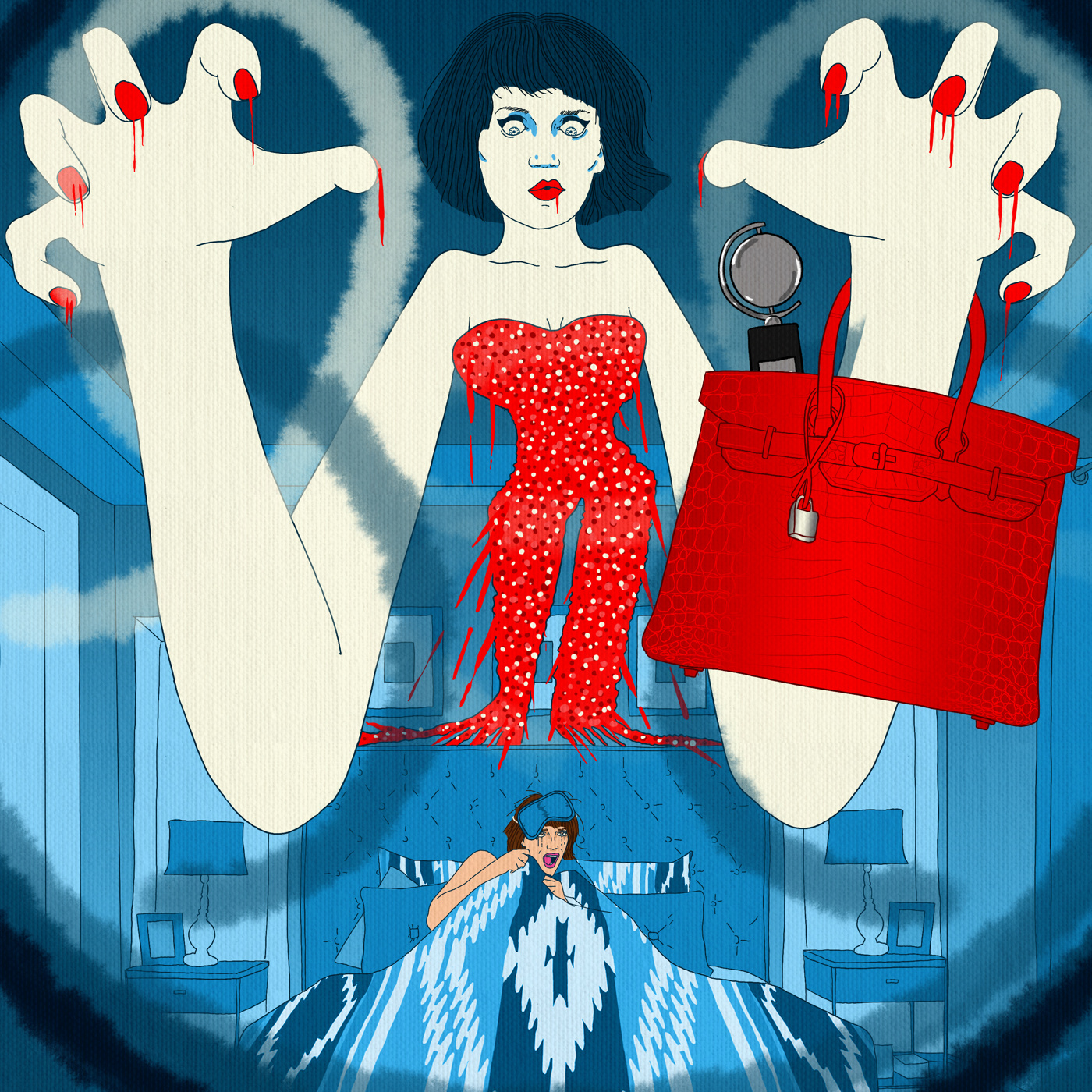 1. DEE DEE ALLEN IS MORE THAN WELCOME TO HAUNT HER
"I hope [she haunts me for the rest of my life]. Somebody said, 'What's the difference between Dee Dee and Beth?' I said, 'Dee Dee carries her Tony Awards in her purse, and I do not.' She's a diva. She kind of leads with her ego and her narcissism, so in that way, she's a little different than I am. She's had an amazing career of being a star, whereas I feel like I've had this fabulous career of being a worker bee."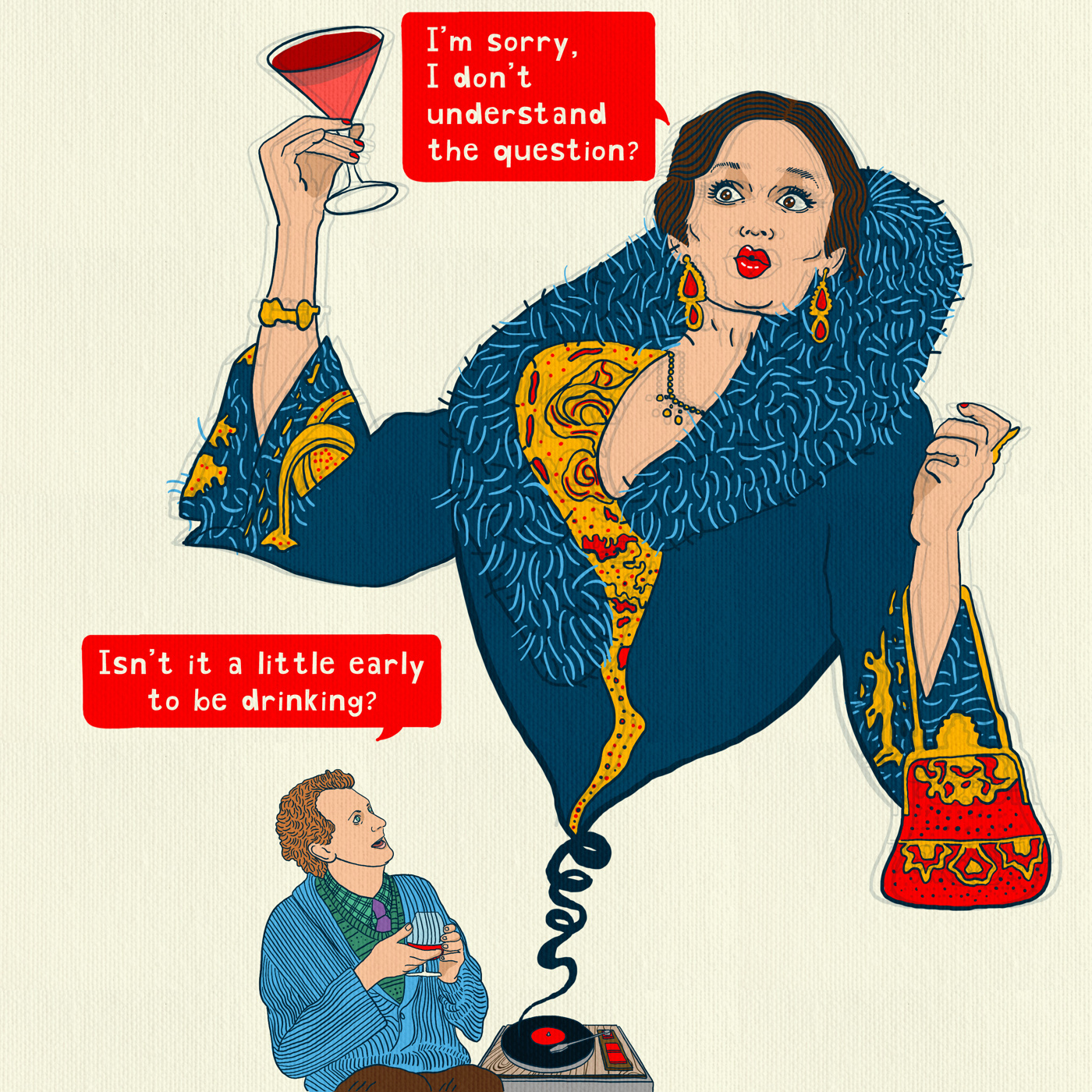 2. THE AUDIENCE HAS THE FINAL SAY ON WHAT'S FUNNY
"I can never be funnier than Bob Martin. But it's interesting, harkening back to Drowsy, Bob wrote [the book], and during previews, we were trying out lines to see which one got the biggest laugh. That's what we're doing now with The Prom—he'll throw me a line because he understands my comedy so much and see what lands. In Drowsy Chaperone, they couldn't find a response that made him happy [in this one scene]. The character would come over to me and say, 'Say, isn't it a little early to be drinking?' There must have been 20 lines to that response. One of my favorite ones—I would turn to the audience slowly and go, 'Not in Burma.' That didn't make the cut. Finally, we hit one when I would turn slowly to the audience and go, 'I don't understand the question.' The audience went, 'Bahaha!' I could hear Bob Martin's wheels going, 'Check! That one stays."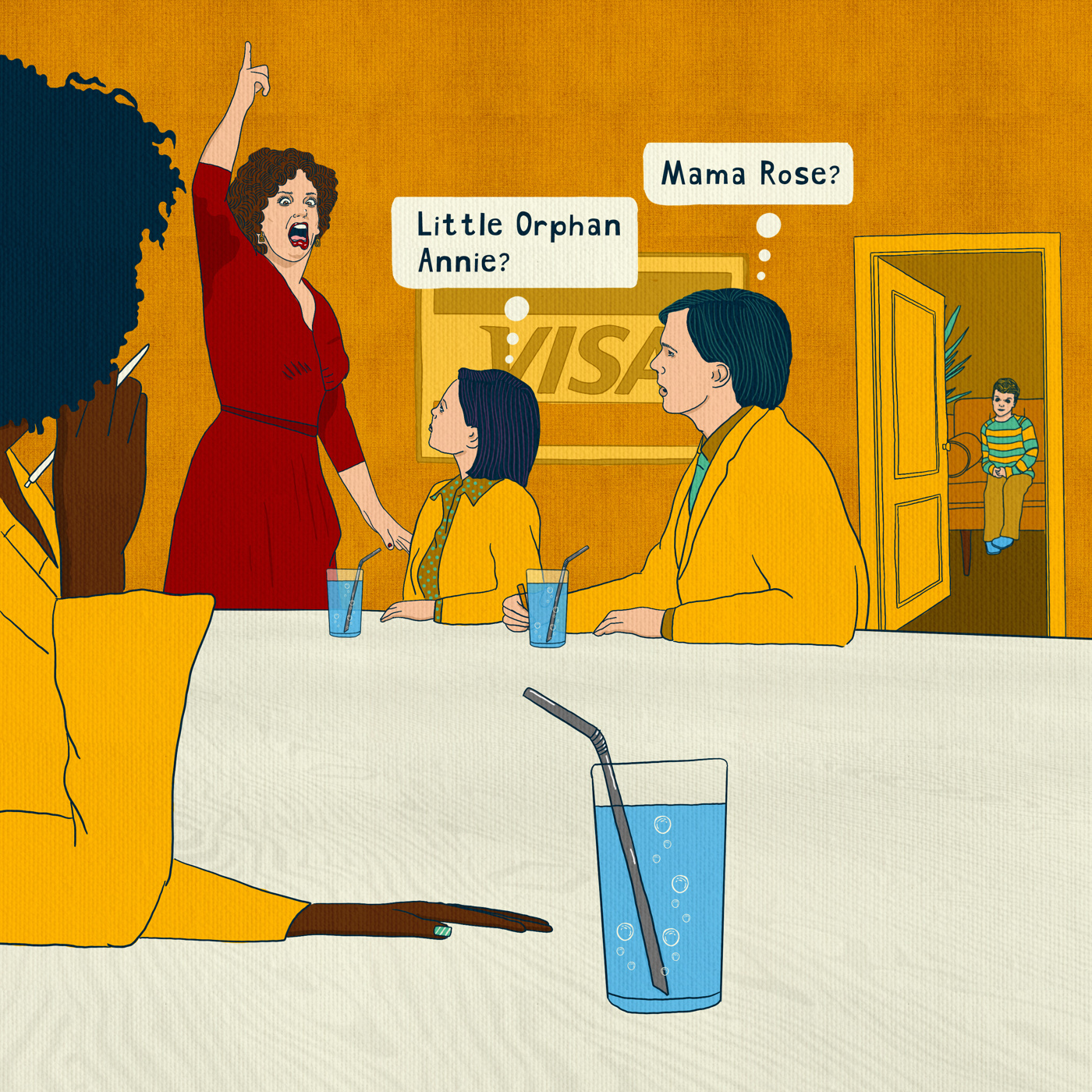 3. SHE HAD A MAMA ROSE MOMENT WITH HER SON
"I couldn't find a babysitter for my son TJ, and [I had an audition] for a Visa spot. So, we went over to this fancy advertising agency. This commercial was kind of based on the Power Rangers. As I was reading the copy, I looked at the the casting person. I said, 'Oh my gosh, this is just like my son' because he was obsessed with Power Rangers. She said, 'You have a son?' And I went, 'Yes. He's out sitting in the lobby just waiting for me.' She went, 'Does he want to audition?' I'm like, 'He sure does!' So he came in, and of course, I left the room. So he did that. I get home. There's a message on my answering machine from the casting person trying to set up a costume fitting for TJ. I'm like, 'Oh! Oh!' So, I called—he didn't have an agent—I called my agent. He said, 'Oh my gosh! TJ booked this job.' I didn't! Do you want to know why? Because I didn't look like his mother!"
Other must-read highlights:
ON BIRTHING A NEW MUSICAL
"About seven years ago, [director/choreographer] Casey [Nicholaw] called me up and went, 'What are you doing this morning?' I'm like, 'Nothing,' and I came into his studio. Around the table was Brooks [Ashmanskas], Chris [Sieber], Angie [Schworer] and I, and we read the first version of The Prom. It's such a privilege to have an original musical come your way that is written for you. There's nothing like it. It's spectacular, and this one is so good. It's so special, and it speaks to me. I just couldn't be happier."
ON HER UNEXPECTED THEATER BUG
"No one in my family was into show business at all. We never saw theater. We didn't really go to movies. So, I have no idea really where this all came from. I remember doing a play in sixth grade and getting a big laugh. I thought that was so pleasing. I didn't do another musical until my senior year in high school, Brigadoon. I was always the class clown. I remember a lot of, 'Beth, can you can you step outside?' I'm a good Southern girl. I was trying to conform to that, and yet I had this inner clown in me that really loved and needed the laughs."
ON THE PROM'S FRESH TALENTS
"There's 13 Broadway debuts in the show. Sometimes we just sit back, and I'm so curious how they do it. Because Casey and his assistant John MacInnis, they're not kidding around. They are all triple threats. They work really hard, and it is amazing to be around them. No matter how hard they work, they still love it so much. They're never like, 'Oh gosh, I don't want to do it again.' It's like, 'Yes, let's make it better!' I just love them."
ON ADVICE FOR PERFORMERS
"The good news about show business is that you never know what's coming up next. The bad news about show business is that you never know what's coming next. Like Drowsy Chaperone. I auditioned. I didn't get the part. And then, four months later, the phone rings, and my agent goes, 'Oh, I have an offer for you.' I'm like, 'What are you talking about?' Because this was kind of a low point where it was like, 'Oh, my God, maybe I should teach more or something?' And he said, 'Yes, you've been offered Beatrice Stockwell in The Drowsy Chaperone.' And I said, 'No, no, no. I didn't get it. I think you have that information incorrect.' So I made him call again. And he called me back and he went, 'No. You leave for Los Angeles in two weeks for a three month out-of-town tryout.' And look what happened. You never know when that phone is going to ring."
Watch the full episode of Show People with Paul Wontorek below!

Interview has been edited and condensed for clarity.

Did you know Show People is available as a podcast? Listen to your favorite stars talk Broadway and beyond on your way to work, the gym, the theater and more on iTunes and Spotify.