The fall theater scene is kicking into high gear with an exciting crop of plays, revivals and new musicals hitting the stage. The Broadway.com 2018 Fall Preview highlights the stars and shows of the new season.
---
If you love theater gossip, insider Broadway jokes and a good 11-o'clock number, the new musical The Prom is definitely for you. The show, which features music by Matthew Sklar, lyrics by Chad Beguelin and a book by Beguelin and Bob Martin, focuses on a small town in Indiana, where a quartet of self-involved Broadway performers hope to raise their profiles by swooping in to help a lesbian teen fight a town dead-set against her bringing a same-sex date to the prom. Boasting direction and choreography by Tony-winning musical-comedy maven Casey Nicholaw, the show stars real-life Tony winner Beth Leavel as a Tony-winning diva with no name recognition and Tony nominee Brooks Ashmanskas as her splashy, sardonic co-star. Add Angie Schworer as a perpetual chorus girl and Tony nominee Christopher Sieber as a Juilliard grad turned cater-waiter, and you just know you're in for a maelstrom of shenanigans (with heart, of course)!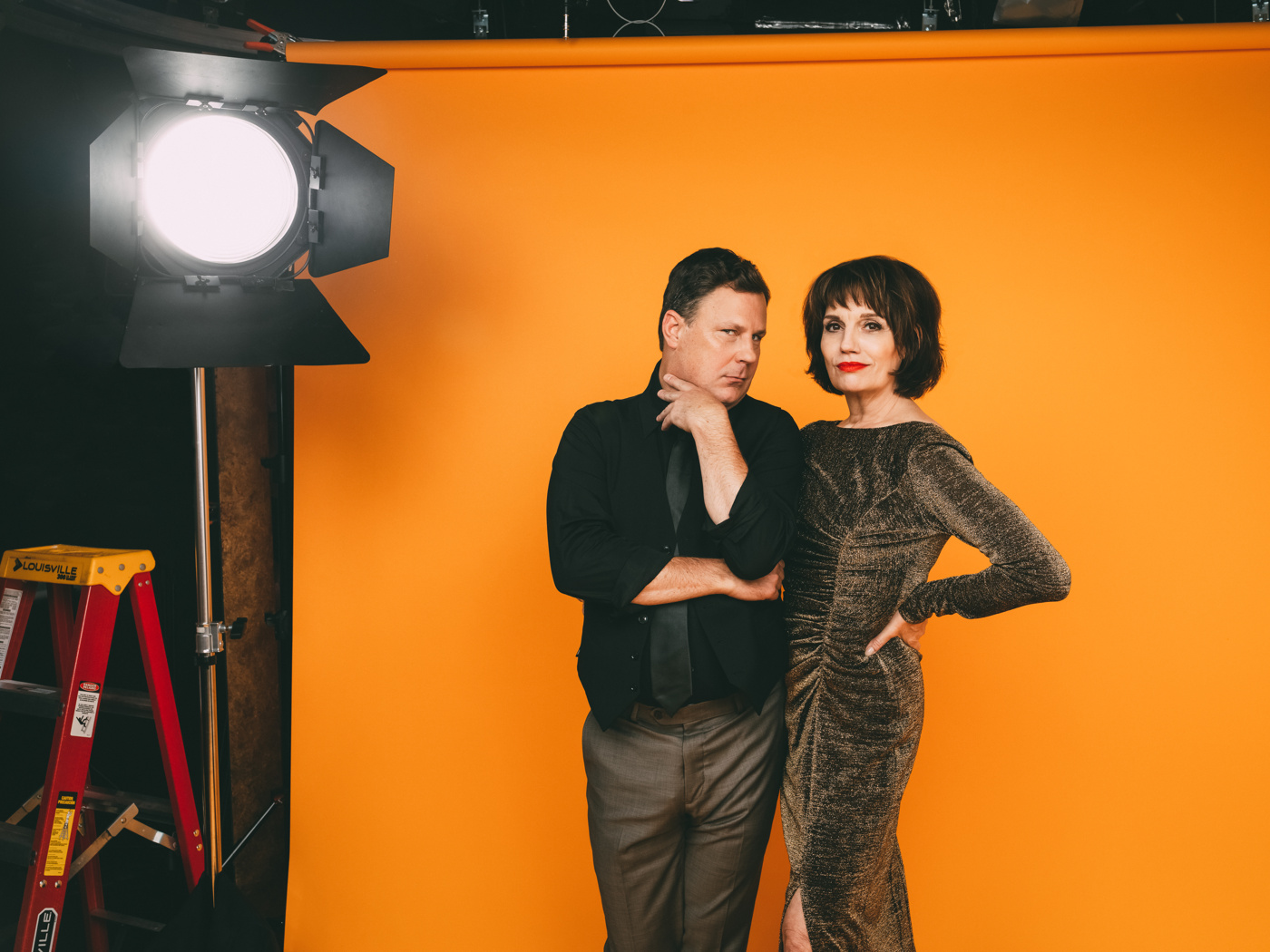 What appealed to you about The Prom?
Beth Leavel: Oh my gosh. So many things.
Brooks Ashmanskas: What didn't? Mostly the people.
Beth: The people, the story, its originality.
Brooks: Yes, its originality.
Beth: And its originality! The characters that we play are delicious.
Brooks: Yes, they are. And real stretches for us.
Beth: No, they're not.
The show was crafted for you in many ways. Does it ever hit too close to home?
Brooks: It is very close to home, actually. Because we're actually playing people who are very similar to who we are, [but] a little turned up in volume.
Beth: A little left of center, maybe a little more unkind.
Brooks: Oh, yeah. Much more selfish.
Beth: But apparently very accessible.
Brooks: Yes, exactly. And then you get to a point in the show where it's sort of heartbreaking for the character, but it's also heartbreaking for you because it's actually who you are underneath it all.
Beth: It's fun to do that. It's fun to actually have a character that's so entertaining, and yet they have this great arc and this revelation of discovery of humanity. We don't get to do that very much.
Brooks: No.
Beth: We usually just get to be funny, funny, funny.
Brooks: Just one thing straight through.
Beth: This is layered with lots of colors. It's really a privilege.
Brooks: And funny!
Beth: And really funny.
Brooks: Hopefully.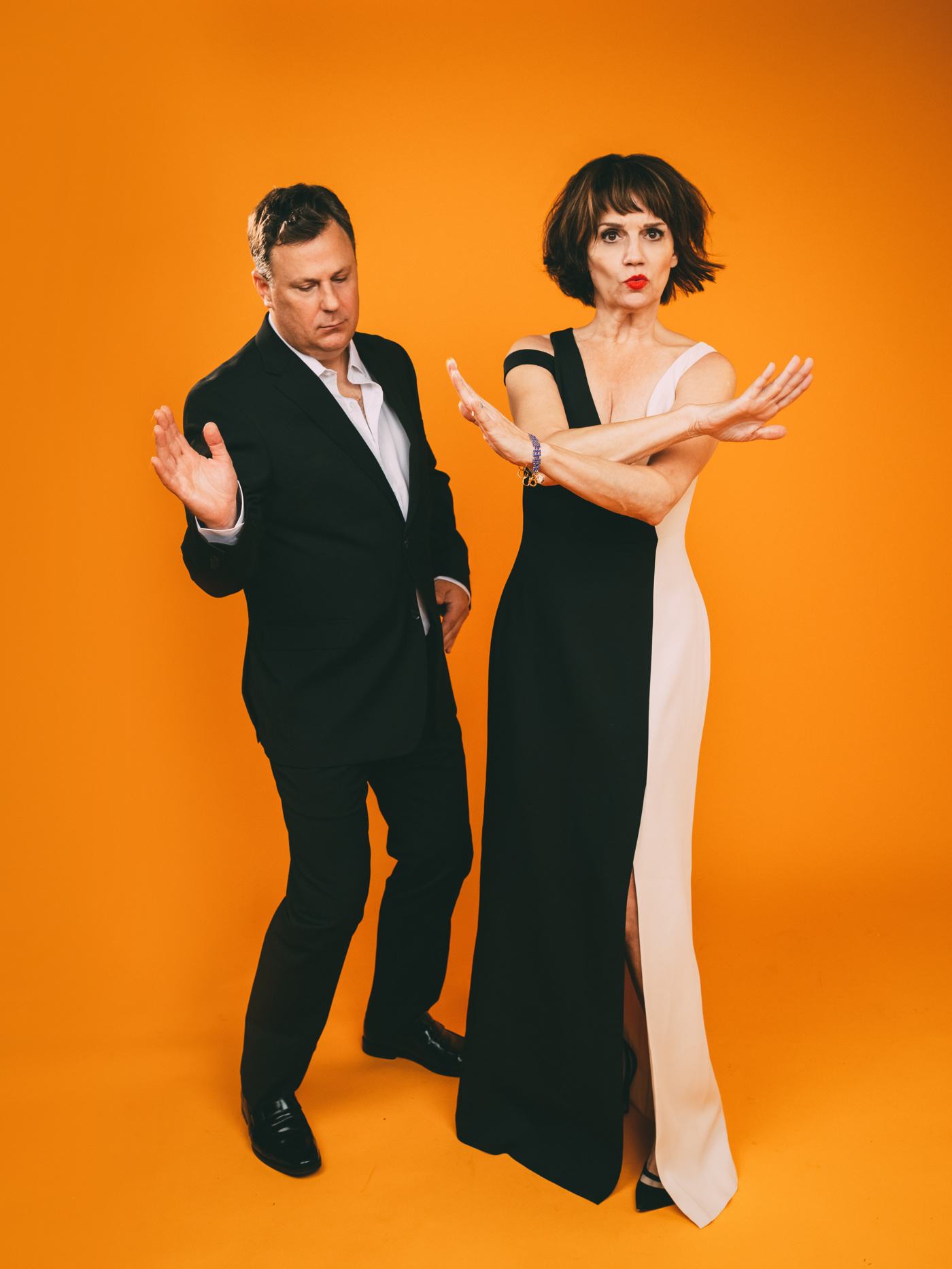 It shows what it is like for theater people to speak with non-theater people. Do you grapple with this challenge in your real life
Beth: Well, one of my favorite things my son said to me—he was introducing me and my friend—he went, "It's like my mom, but dial her up 10." So, I find that when I'm around non-theater people, they look at me like, "Are you always like that?"
Brooks: Yeah, stop screaming.
Beth: It's like, "Yes, I am!" Are you always on? It's like, "I'm not 'on.'" This is just me.
Brooks: I'm this loud!
Beth: I was very popular at the PTA meetings: "What's wrong with Sam's mother? She's really a lot."
Brooks: A good method for speaking to people who aren't in this business is to tone it down by about 500%. And then you're just a little too much.
Beth: That's beautiful.
But then it's not just about toning down your personality—it's also about discussing what interests you, which is theater.
Beth: So true. Like I don't know anything about being a stockbroker, but I would like to learn. So, I'm hoping that if someone is actually interested in our line of work, then I can explain stage left, stage right. Or previews.
Brooks: To explain previews, you just say it's like being in Afghanistan.
Beth: We are available for tutorials.
Brooks: Oh, absolutely. Cheap!
Beth: I'm available to explain this business of show… And we sing showtunes!
Brooks: She sings. I scream toward the pitch.

---
"When I'm around non-theater people, they look at me like, 'Are you ALWAYS like that?'"
---

What's the story of The Prom?
Beth: It's based on a true story of a girl—I believe it was Mississippi, but we've changed it now to Indiana—who wanted to take her girlfriend to the prom; they were a lesbian couple. The PTA, or some group, found out about it and canceled the prom.
Brooks: The whole thing. Yeah, not just, "Don't let them go." They canceled the whole prom for everybody.
Beth: So, that's what the whole story is based on. There's four of us [characters] whose careers in show business have faded...
Brooks: …hit a stumbling block.
Beth: We are desperately seeking a cause célèbre, selfishly, to get good press. We learn about this situation in Indiana, and we decide that we're going to go out there and save this school, this community and especially this girl. We're going to change her life!
Brooks: And then, of course, we make everything worse.
Beth: We make everything worse, and she changes our lives.
Brooks: Right, and we change theirs. That's the sort of second half of it. Without being too treacly, it really turns into everyone changes everyone else for the better. All of these things come together, and everyone realizes we're all in the same boat.
Beth: Exactly. And speaking of what we were just talking about: people not understanding theater people. Literally, we blow up into this small community, and they think that we're aliens and odd. We are! But by the end, we've kind of taken on some of who they are, and they have taken on kind of who we are. There's an understanding. There's a listening. It's a good mix.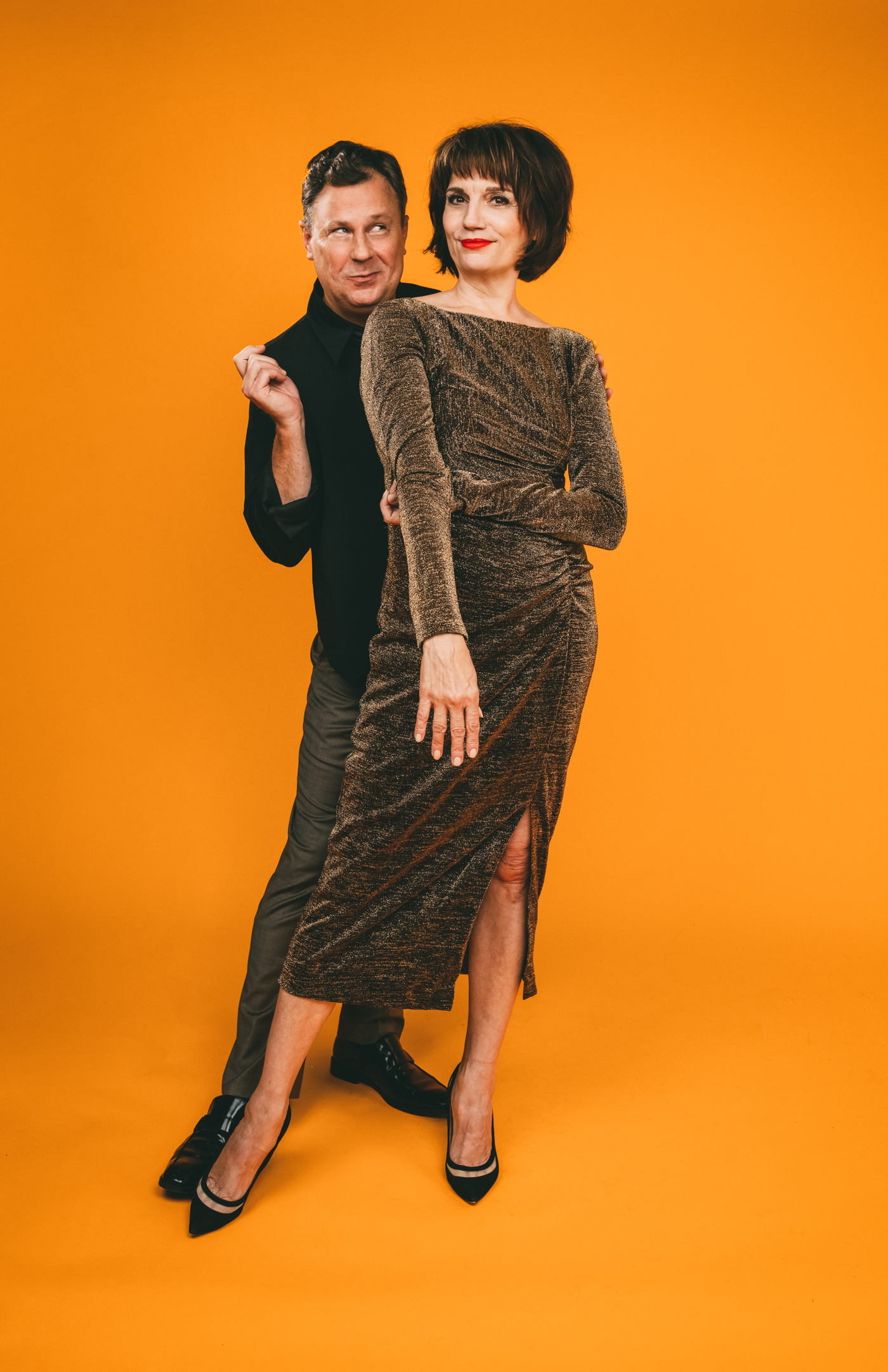 The characters in The Prom find their cause on social media. Tell me some ideas you've had while looking at social media.
Brooks: I've never had one good idea.
Beth: Not one.
Brooks: I'm not really on [social media].
Beth: He's not on Facebook or anything like that. So, we actually have to [whispers] talk to each other on the telephone!
Brooks: Here's something I've thought of by looking at social media: put it away and talk to one another! Look up! That's the name of my autobiography: Look Up! A Life in the Theater by Margaret Ashmanskas.
At the beginning of The Prom, these actors are especially self-involved. Is that something you've found in the theater?
Brooks: I don't know. I don't usually listen to other people.
Beth: And scene! [Pause.] Actually, just like in any job, you have a myriad of personalities. I find actors to be some of the best listeners and some of the best friends I have. I'm really attracted to artists like that because they understand how I communicate and how crazy I am—except for Brooks.
Brooks: This is going well.
Beth: We have to take care of ourselves. We have to promote ourselves. We are our product. So, there's a bit of narcissism inherent in what we do.
Are you basing your characters on anyone in particular?
Beth: I'm not.
Brooks: Me.
Beth: It's pretty much me.
Brooks: It's pretty much us.
Beth: My kind of evil-twin me, we all have access to those, which is so great about having something that we've been with from the very beginning. It was written specifically with us in mind, and they know our comedy and they know our strings and they know our hearts.
Brooks: Yeah, especially that. It's one thing to just be funny and funny and funny and funny. But it's another thing to actually see where that humor leads to, and that part of it has been really a treat. And a rare treat too. Especially in our careers, too. Can we say careers? Is that something we have?
Beth: Because we're old we can say it.
Brooks: Exactly.
Beth: You can use the C-word: career.

---
"A good method for speaking to people who aren't in this business is to tone it down by about 500%.""
---

When these characters leave the Broadway bubble, they're not recognized for the famous actors they think they are. Has that ever happened to you in real life?
Beth: Always.
Brooks: Every day.
Give an example.
Brooks: Hi, I'm Brooks Ashmanskas. Who?
Beth: Are we recognized? No! We're just worker bees. Never!
Brooks: We're nobodies. [Laughs.] So, come see the show!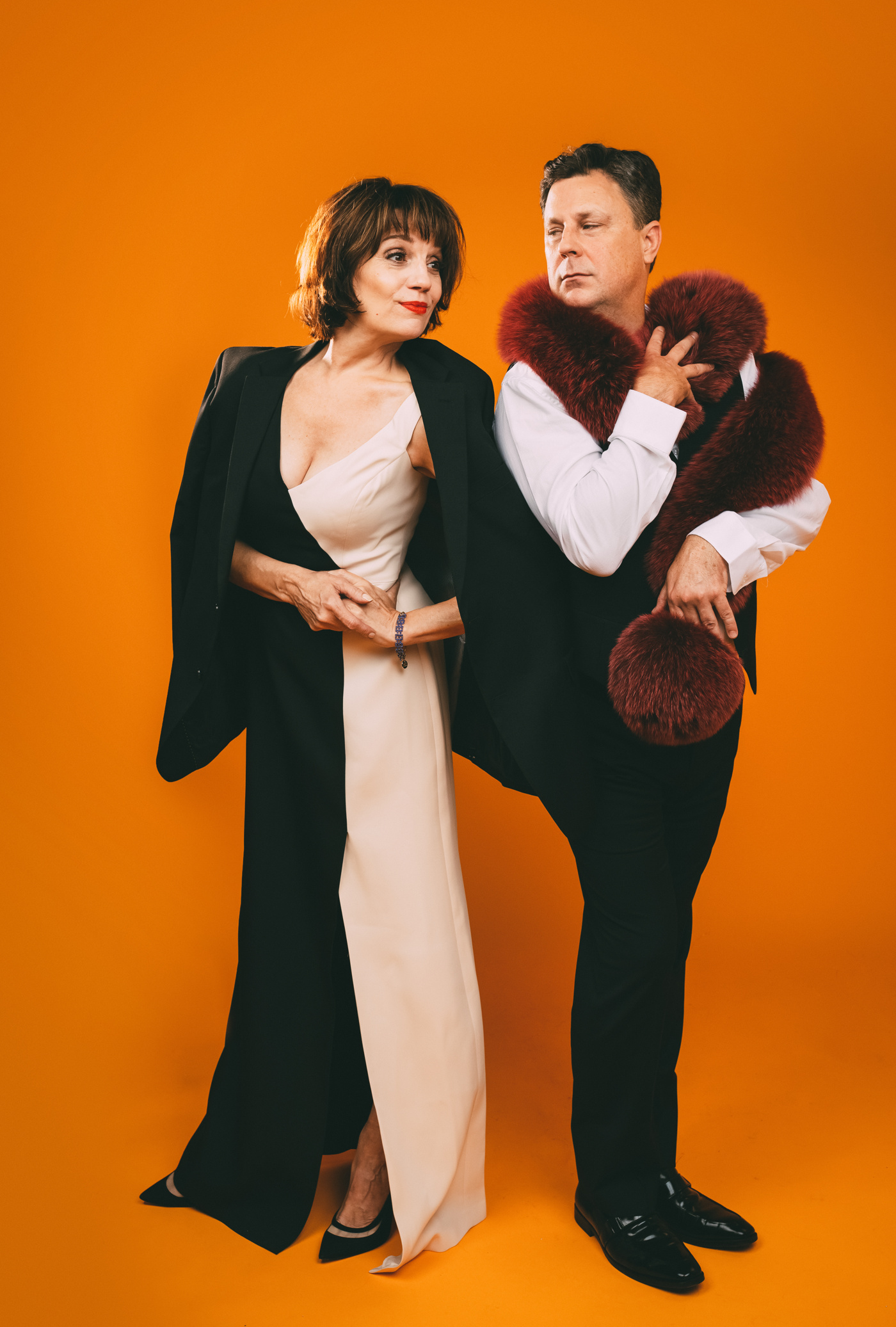 Did you go to your respective proms?
Brooks: The actual prom? I went to both my junior and senior prom—with friends, you know, of course. I remember it being actually really fun. I didn't really have any horrible horror stories or anything.
Beth: My dress was a horror. I wasn't going to go—because I think my boyfriend and I were kind of breaking up at the time—so a pal of mine asked me to go at the last minute. We had a really good time.
Brooks: I did the same thing.
Beth: We danced the entire night.
Brooks: We had a great time because I was, you know, the gay friend.
What did you wear?
Brooks: Just a simple short skirt.
Beth: Leather. [Laughs.] No, it was this white eyelet thing. I looked like a Heidi from the Alps. But, you know it was the '30s!
Brooks: I actually wore a white dinner jacket. I looked very James Bond, but if James Bond were, at that point, emaciated and sort of looked like a victim of something. It was hot!
The teen characters in The Prom get a big dose of Broadway. When you were teenagers, did you ever have a run-in with a Broadway star?
Brooks: We had family [in New York City], so my father took me here all the time. I remember a lot of run-ins with famous people, mostly unexpected. Like, I remember walking right by Ben Vereen one time. This was probably in the early '80s, and it was Ben Vereen, you know? And I remember this, I'd literally said out loud, "Ben Vereen!" And then I just kind of kept walking. Sad. I was a nerd, so I knew when I saw Michael Bennett walking by.
Now you're on the other side of it. Are people star-struck when they see you?
Brooks: I think Beth probably gets that quite a bit. She is a Broadway legend; a star!
Beth: Well, thank you. So are you. I feel respected in the industry and with my peers. It's nice. It's kind of like a validation of, "Oh, my gosh, you actually saw [a performance]!" And it touched you in some way or informed your life or enlightened or whatever—to have that responsibility and that privilege is really cool.
Have you ever been on the street and someone called your name, perhaps like young Brooks wowed by Ben Vereen?
Brooks: Well, if they did, they certainly didn't say my name correctly!
Beth: We still don't know how to say his name.
Once you know how to spell it, then you're in the clear.
Brooks: Exactly, then you've made it.
Beth: I was walking down Ninth Avenue two days ago, and a guy had headphones on, and he was literally was walking by me. And he went, "Yes, Beth Leavel!"
Brooks: Wow!
Beth: I was like, "Oh, thank you!"
Brooks: Aww.
If Broadway had a prom, who would be the king and queen?
Brooks: She'd be the king, I'd be the queen.
Beth: Check, please!


Photos: Caitlin McNaney | Makeup: Morgan Blaul | Styling: Carlton Jones
"The Prom" begins previews on October 23 and opens on November 15 at the Longacre Theatre