Dawnn Lewis
(Photos by Emilio Madrid for Broadway.com)
Dawnn Lewis knows her character in Tina: The Tina Turner Musical is hard to love. Lewis currently plays Zelma Bullock, Tina Turner's mother, in the Broadway bio-musical about the rock 'n' roll legend. A complicated figure who survived spousal abuse but sided with Ike in Turner's own abusive marriage, Zelma has audiences feeling conflicted every night.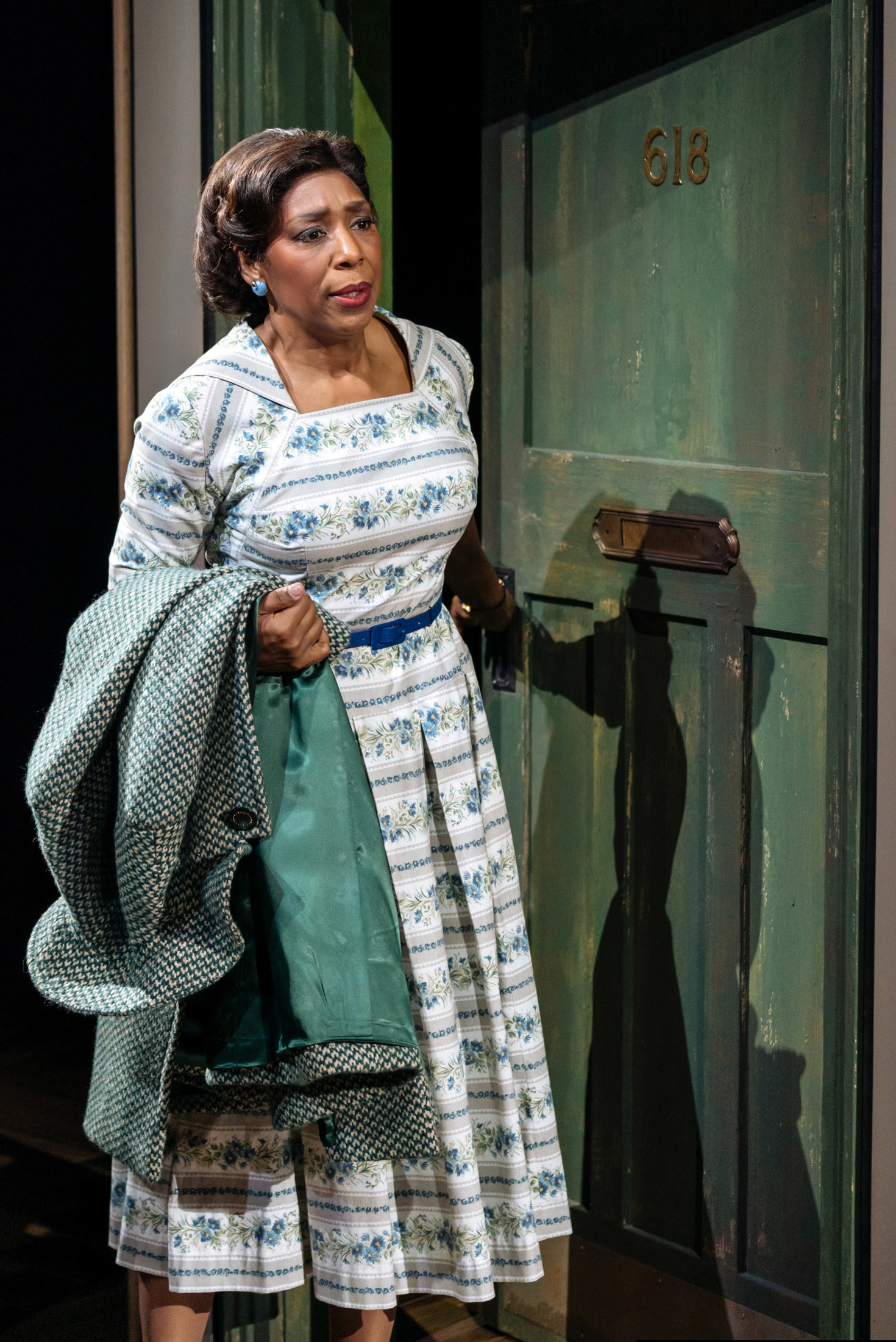 "They love me because I get myself out of an abusive circumstance, and so they are cheering for my bravery," Lewis said in a recent #LiveAtFive interview with Broadway.com's Paul Wontorek, before adding with a laugh. "They really don't like me in other parts of the show."
But someone who does love Lewis: Tina Turner herself. The 12-time Grammy winner came to the opening night performance of Tina and found Lewis backstage. "She reaches over and touches me and I'm like, "Oh my God, Tina Turner touched me,'" Lewis said. "And she says, 'I just wanted you to know how much I enjoyed your performance.' And she looked at me and said, 'You made me feel like home.'"
At first, Lewis wasn't sure what to make of Turner's comment. With a book by Katori Hall and using music from the singer's extensive catalogue, Tina opens with Zelma leaving her violent husband, which parallels Turner's later emancipation from Ike. At the same time, it mines tragedy in Zelma's lifelong struggle to support her daughter through similar trauma.
"The first thing I thought was, 'You guys had a really not great relationship. Was that a good thing?'" Lewis recalled. "And [Turner] started laughing and said, 'Yes, sweetheart, it was fabulous. You were spot on.' The fact that Ms. Turner said I honored her mother by portraying her the way that I am means the world to me."
Lewis didn't have to look far to find Zelma; she based the portrayal from her own mother's struggles with domestic violence. "Like Zelma, my mother had to make a choice, 'Do I stay and continue being abused or do I save my life?'" explained Lewis. Her mother, like Zelma, left an abusive husband but couldn't take her children with her. "We didn't see our mom again for almost a year and a half. And like Tina's grandmother, ours took us in." Lewis' mother eventually regained custody of Lewis and her three brothers.
Tina marks Lewis' Broadway debut but this isn't her first musical experience. She played Melba Early in the 2006 movie adaptation of Dreamgirls and was Deloris Van Cartier in the 2006 out-of-town tryout of Sister Act the Musical. Television sitcom fans may know her as Jaleesa of A Different World. Even if Zelma is not completely likable, Lewis is grateful, because to her that's more true to life, where there are more gray areas, and people aren't always heroes.
"Sometimes you watch the show and you realize, I'm the bad guy. I need to do better," she said. "I'm the bad actor in my environment and this is what it looks like, what my actions can do to other people. And we find people making better choices on both sides, to save themselves and to be better human beings."
Tina: The Tina Turner Musical is currently running on Broadway.
Watch the rest of Lewis' #LiveAtFive interview and hear how the actress first met her co-stars in a fated production of The Wiz 10 years ago.