Shereen Pimentel
(Photos by Emilio Madrid for Broadway.com)
Age: 21
Hometown: Born in Manhattan, raised in Teaneck, New Jersey
Current Role: Maria, the lead in the Ivo van Hove-directed Broadway revival of West Side Story, the classic musical based on Romeo and Juliet. Shereen Pimentel stars opposite Isaac Powell's Tony as star-crossed lovers who are also associated with opposing gangs.
Stage & Screen Credits: Pimentel's parents enrolled her in dance class at the age of three as "a hobby." She went on to make her Broadway debut in The Lion King at the age of nine. Her other credits include Road Show at New York City Center and John Mulaney & the Sack Lunch Bunch on Netflix. Pimentel is currently finishing her senior year at Juilliard ("It's really crazy schedule and my days are packed with emails and rehearsal and school and assignments. But it's fun.")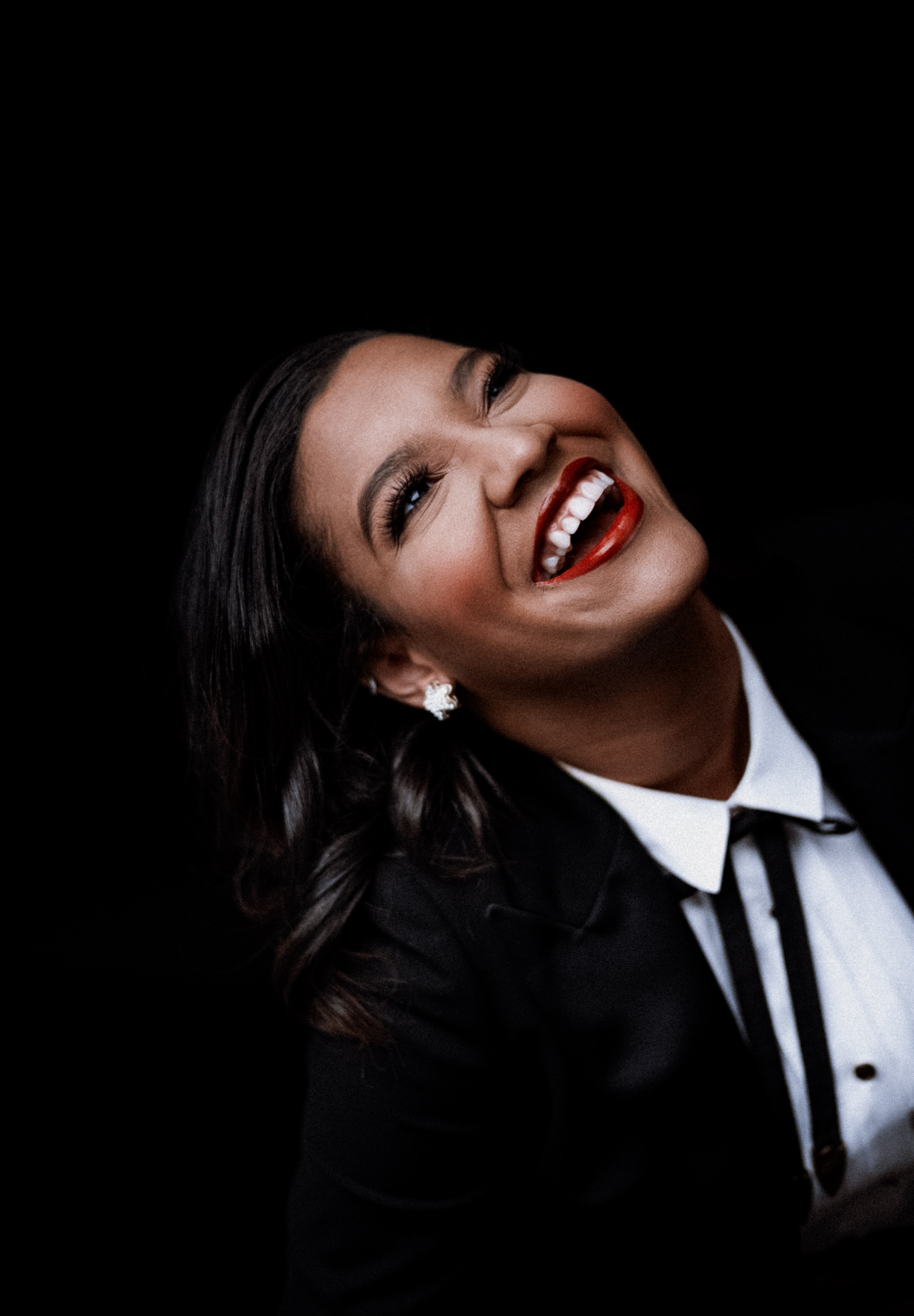 How she made her Broadway debut: "I had the idea to go out for The Lion King. I saw The Lion King when I was young and told my mom I wanted to play the character [young Nala] on stage. My mom said, 'Well, if you can figure out how to, I'm more than happy to try to help you.' I found an open call at the Apollo Theater, and I missed my dance class for the first time ever. I got a call back, and a year later I got the show. It was not something that I thought would happen."
Creating a Maria that's different from other Marias: "Even though Maria's 16 years old, and she just moved to America a month ago and falls in love, she's a person. She has agency over herself and her decisions. The fact that she always knows exactly what she wants—that's made playing her so much fun. She's not a one-dimensional character, nor is she naive. I think she's just young and is still going through life just like everyone else would—just at 16 years old with very heightened situations."
How her Puerto Rican and Jamaican heritage influences her work: "I definitely feel a responsibility to bring light to Puerto Rico and the things they need help with. It's such a large part of my life being Puerto Rican and Jamaican and being able to show that Afro-Latina side. I really think that it's an important story to keep telling and this is a great way to start telling it, as Maria."
That time she met John Mulaney: "[John Mulaney & the Sack Lunch Bunch] got put together in a week. I got a call asking me if I was free to sing for a song and I ended up being free. He was on set with me and the other two kids who are in 'Do Flowers Exist at Night?' And he played Heads Up with us and just sat and talked and he's such a kind person. I had an amazing time putting it together."
Her musical theater idol: "Audra McDonald was a huge role model for me in theater. I saw her in concert, and that's when I realized this is what I wanted to do. I think I was a sophomore in high school. She's like the pinnacle for me of what my career could be possibly, hopefully. I absolutely love her. I hope she comes to see West Side Story. I think I would cry."